My Creative Workbook
Christine de Beer - effortless floral craftsman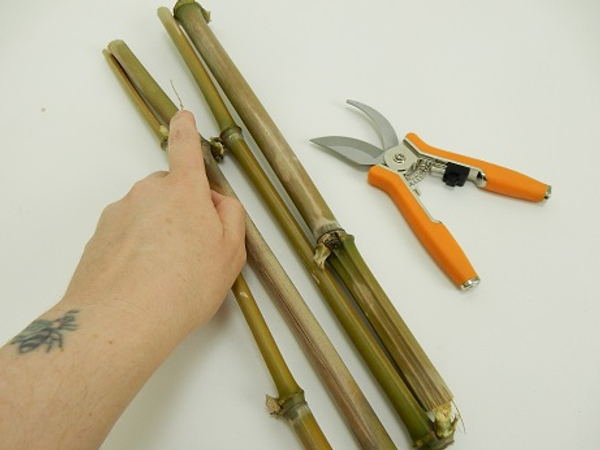 Cut 4 thick pieces om bamboo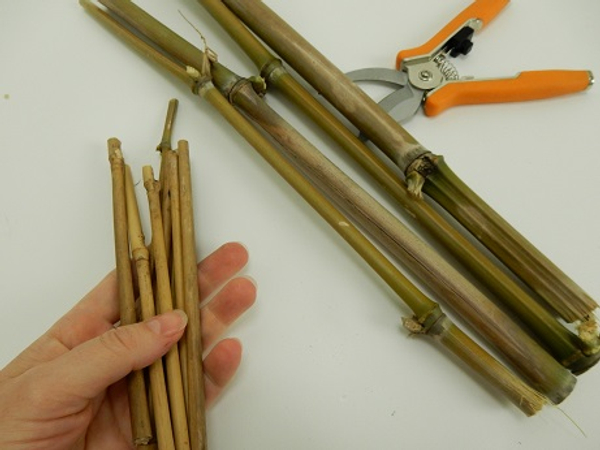 Cut 8 thinner pieces of bamboo.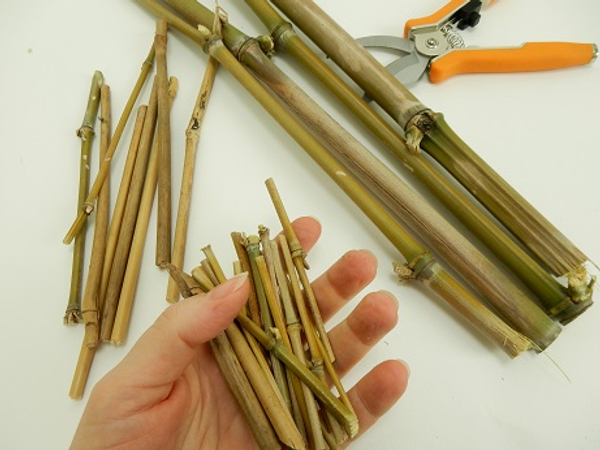 Cut 16 pieces of very thin bamboo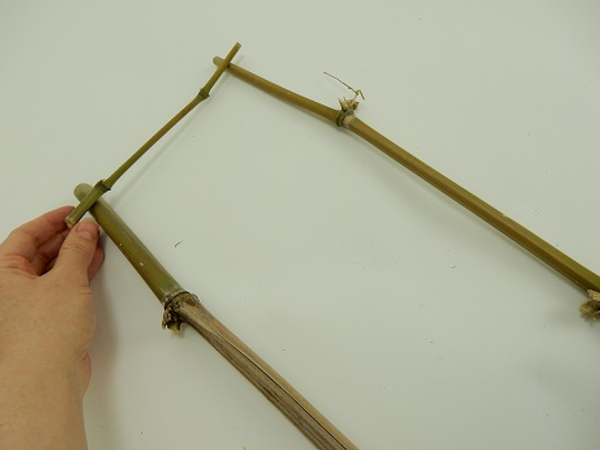 Lay two bamboo pieces on a working surface and place a thinner piece across the top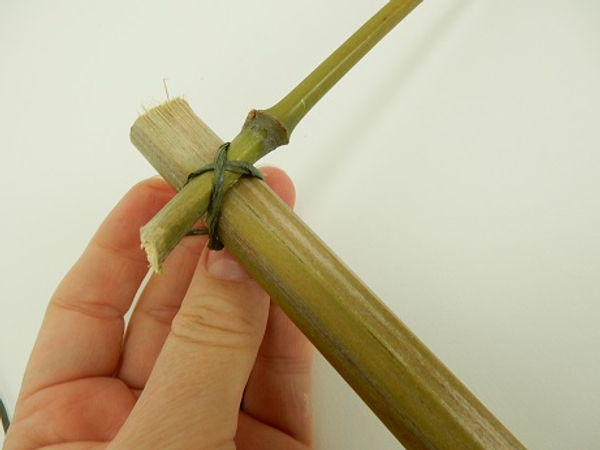 Latch the bamboo together with bind wire.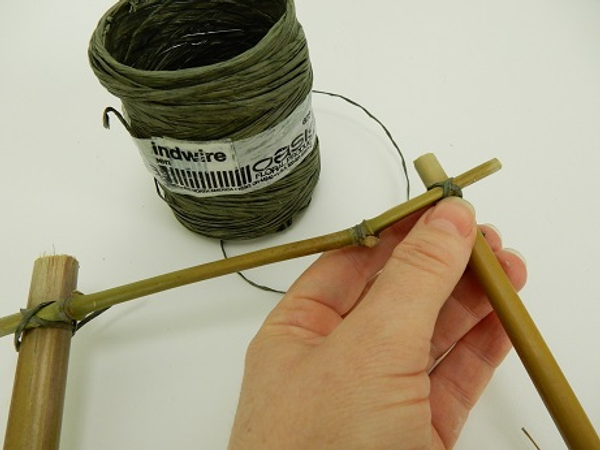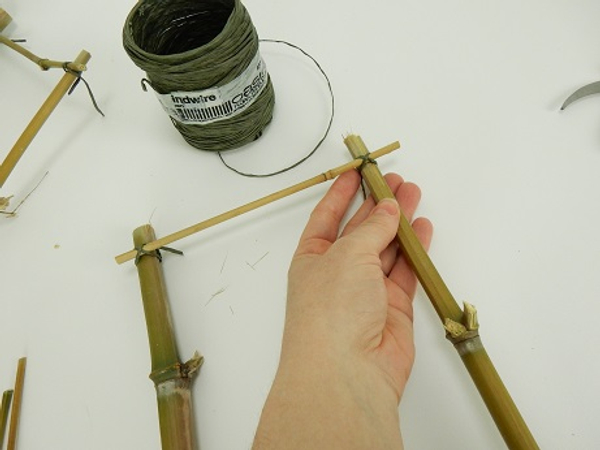 Do the same with the remaining two bamboo pieces.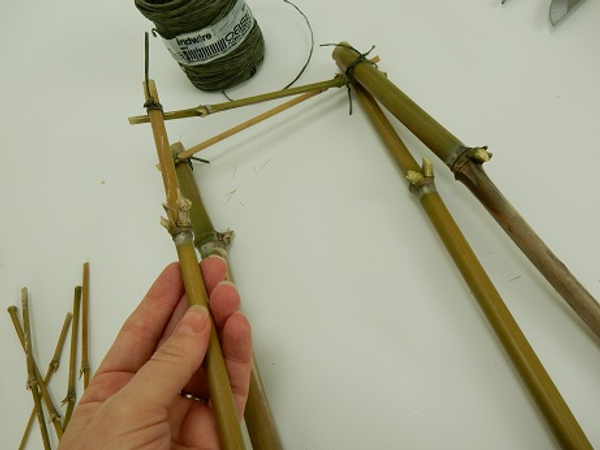 Place the one bamboo section on top of the other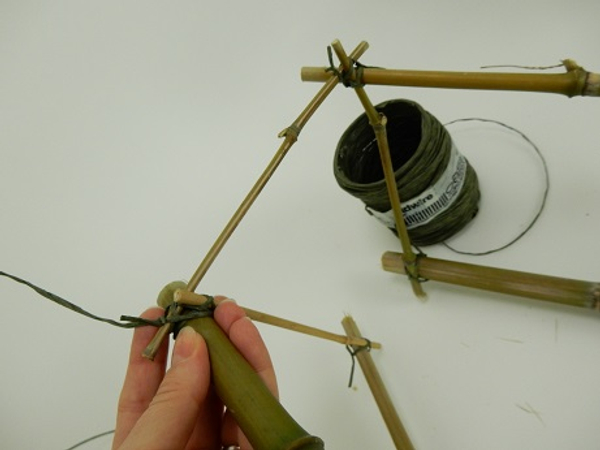 Separate the two sections of bamboo with two thinner pieces and latch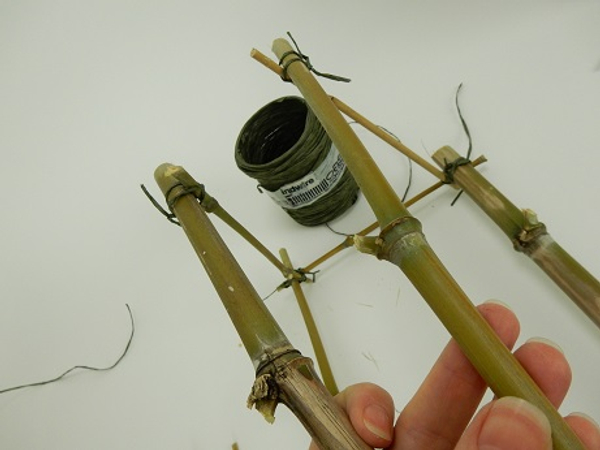 Turn the bamboo armature and place a bamboo piece at one side that is still open and latch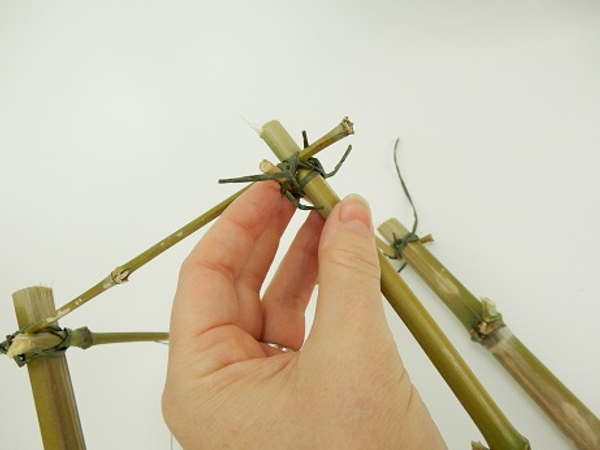 Turn the armature again and latch the last unconnected side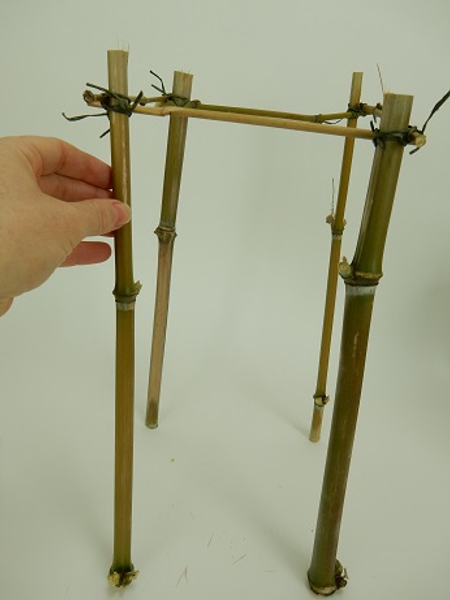 Stand the armature upright. Adjust the legs to make sure it is very secure
The top grid: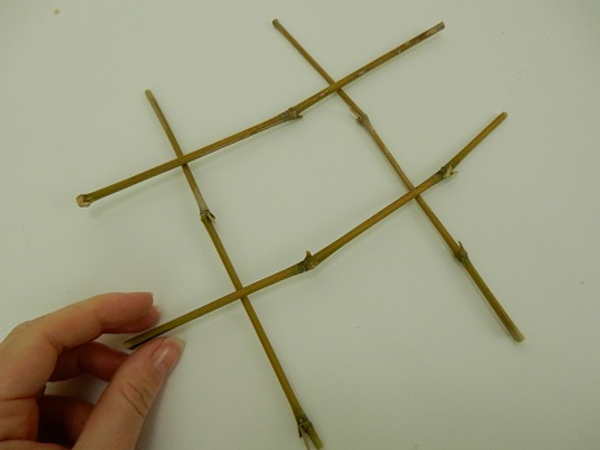 Cross 4 sections of bamboo.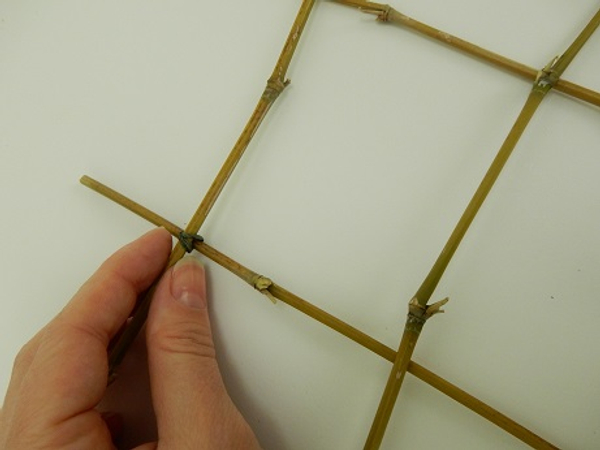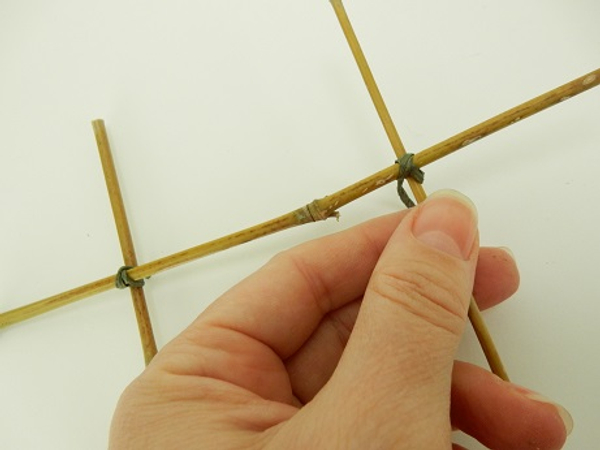 Just latch the bind wire in a figure eight and twist to secure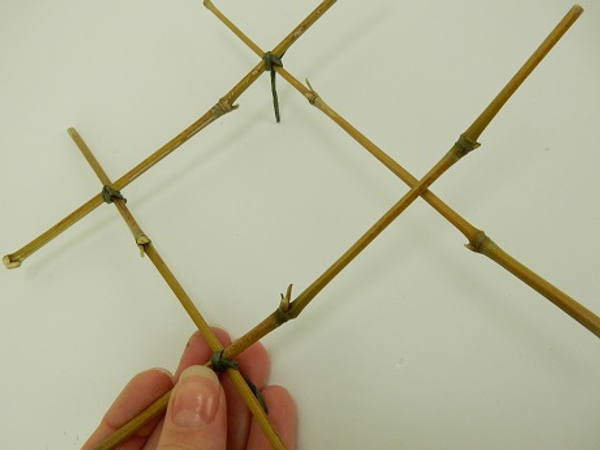 Don't try to be too precise, all the wire pieces are going to be covered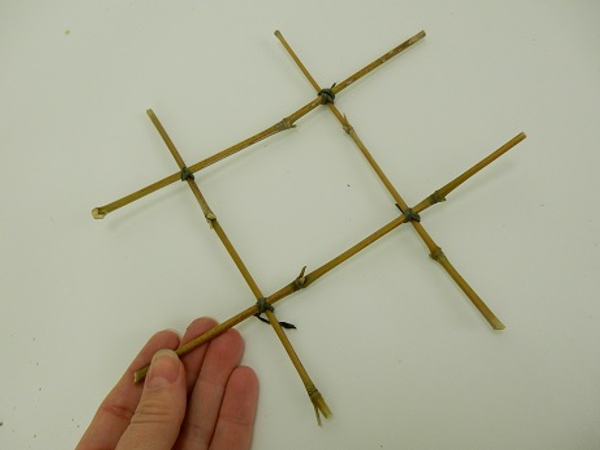 Grid for the top of the scaffold armature.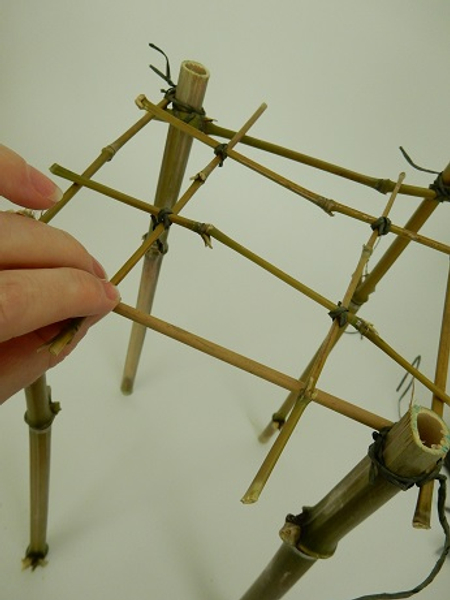 Lay the grid over the top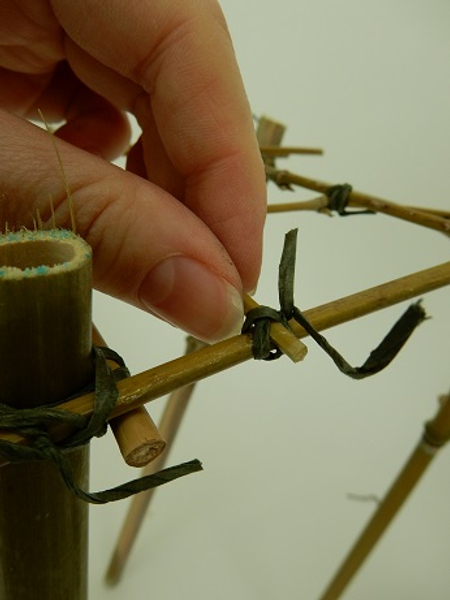 Latch the grid to the armature.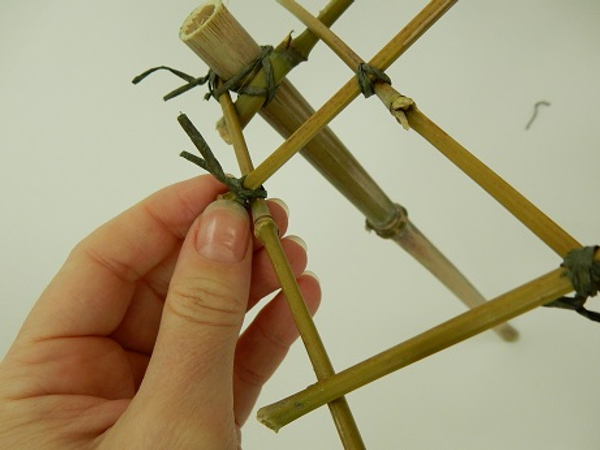 Try to latch all the connection points.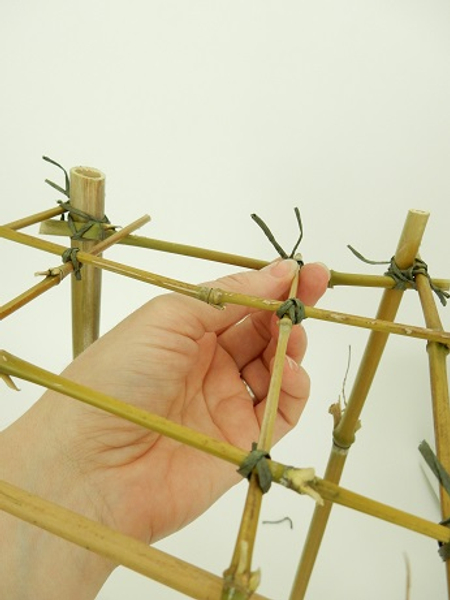 This grid carries the weight of the flowers and should be very secure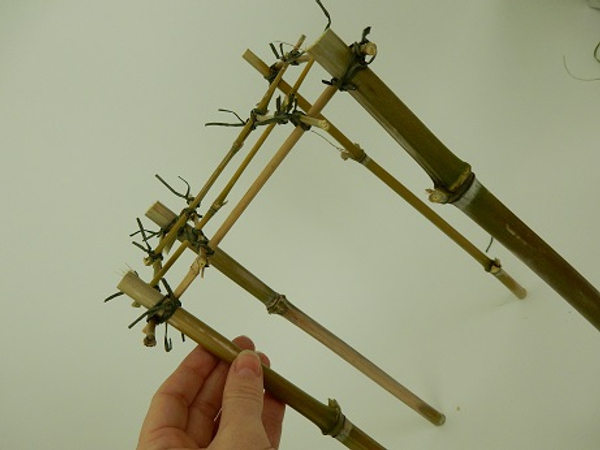 Set the armature upright and latch any loose pieces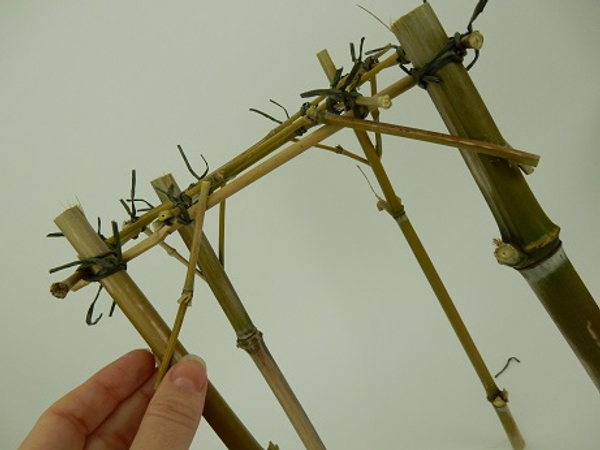 I wanted a more rustic look for my armature and added a few side pieces. These are not structural but rather decorative. I just glued them in and will latch them with grass later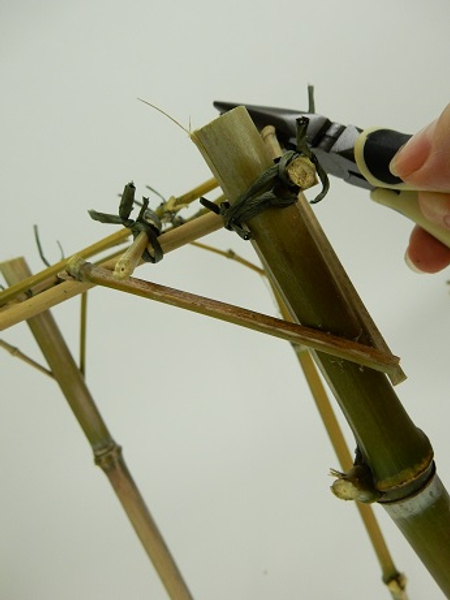 Cut all the wires short
Rip a few blades of grass or flax (see the Tutorial below for detailed instructions on ripping foliage) to cover all the wires and bind the connection pieces with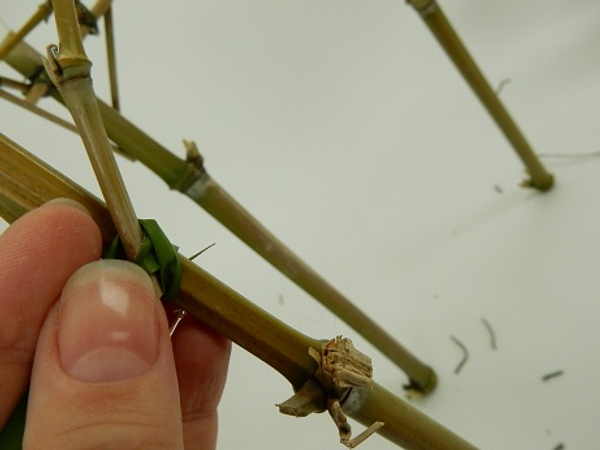 Wrap the grass to cover all the wire latchings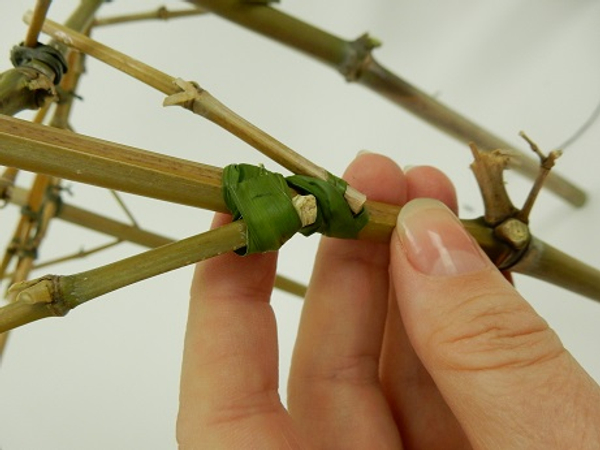 Take extra care to latch the decorative side pieces with grass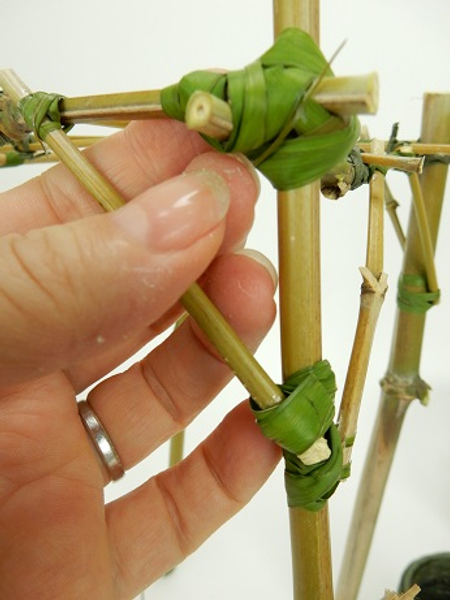 When you get to the end of the blade of grass knot it in on itself or glue it in place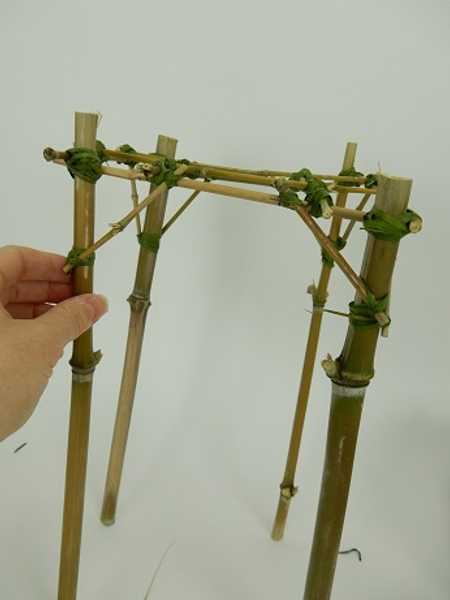 Bamboo scaffold armature ready to design with
Sign up for my weekly newsletter
Every week I add a new design with related tutorials. Be sure to subscribe to receive an email notification with design inspiration.