My Creative Workbook
Christine de Beer - effortless floral craftsman
Using a fork in a twig to "peg" a stem in place
Some designs really do just make themselves. I received this tiny little vase, that sits at an angle, for Christmas from Marius (thank you, Marius!) and while cleaning out my design room I found this little twig with a fork in it. Add a ranunculus with a ridiculously gorgeous curve in it's stem... done.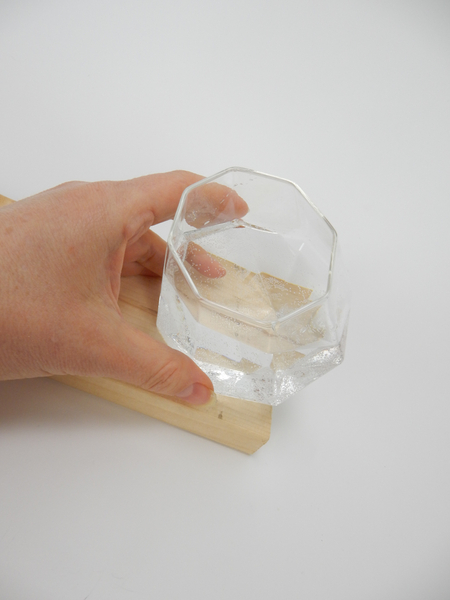 Place a small vase on a display surface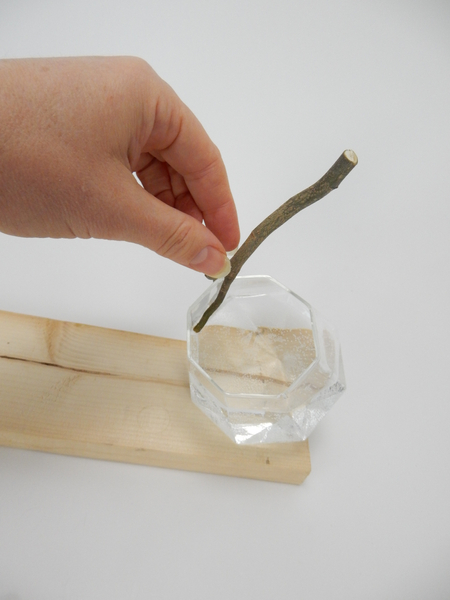 Cut a twig, with a fork in it, to fit over the edge of the vase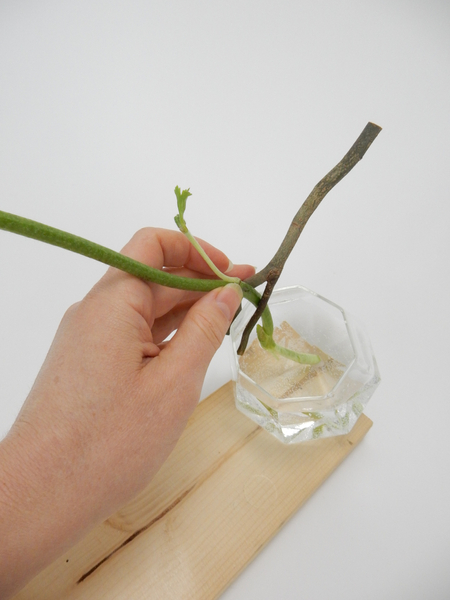 Fit a flower stem between the twig and the vase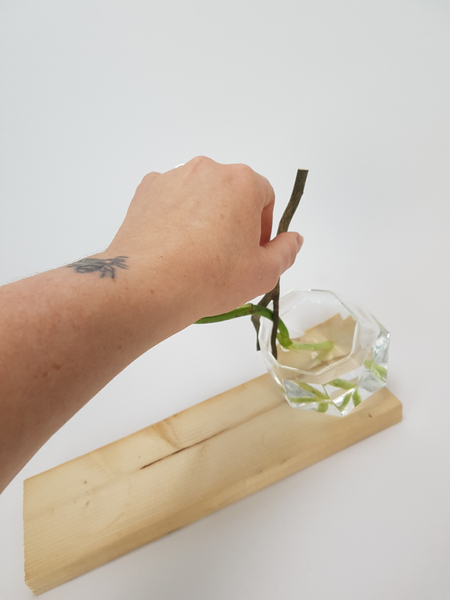 Wiggle the twig so that the flower stem fits snugly to keep it in place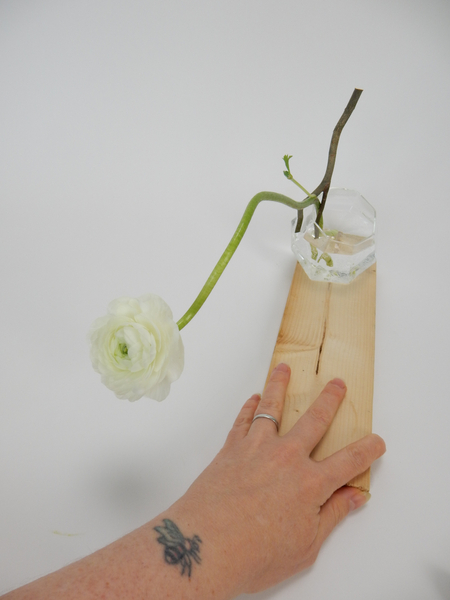 Position the vase on the display surface
Sign up for my weekly newsletter
Every week I add a new design with related tutorials. Be sure to subscribe to receive an email notification with design inspiration.