My Creative Workbook
Christine de Beer - effortless floral craftsman
Leaning Sunflowers to stay just so
The trick to any freestanding design is to get your first three stems standing stable and secure in the water. Once you have that you can build the design around it.

See more on designs with three legs in the Tutorial below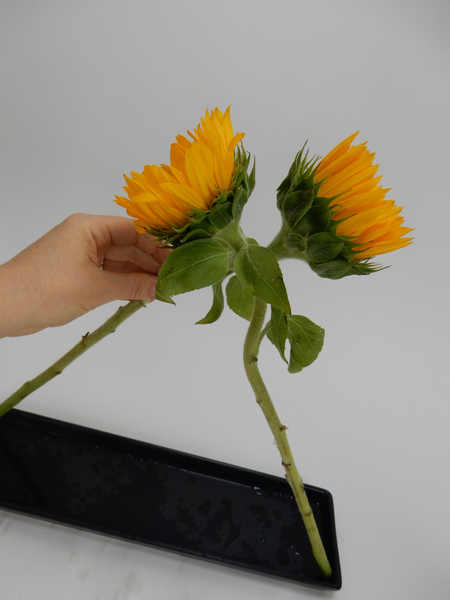 Lean the two flower stems so that they kick against the edge of the shallow container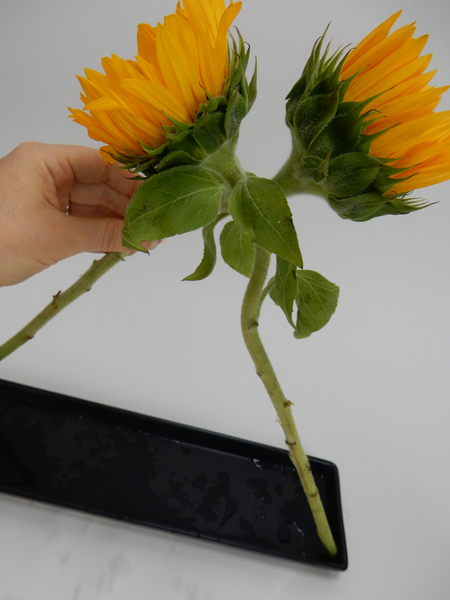 If there is a bend in the flower stems close to the head nuzzle the flowers to sit snugly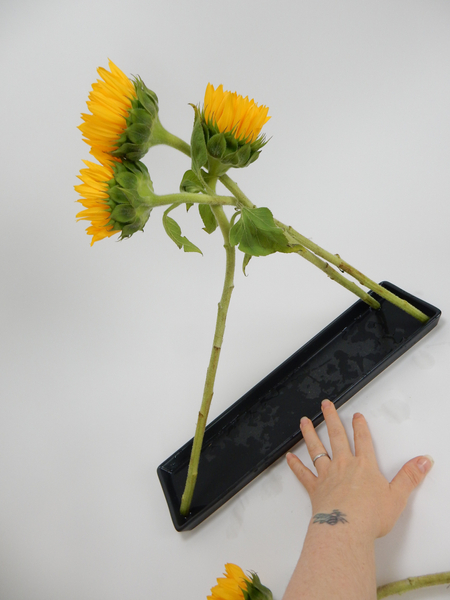 Add the third stem. Let it kick against the side of the shallow container with the flower head tucked between the other two flowers. This should give it enough stability to create a freestanding design.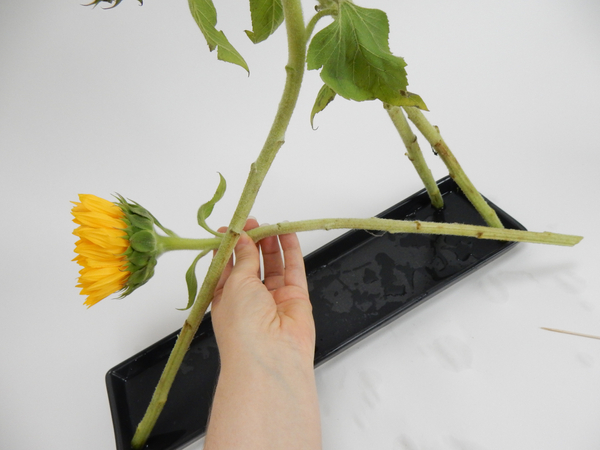 Measure your next flower stem, cut and add it into the design. Continue adding stems. Make sure each stem is secure to create a stable design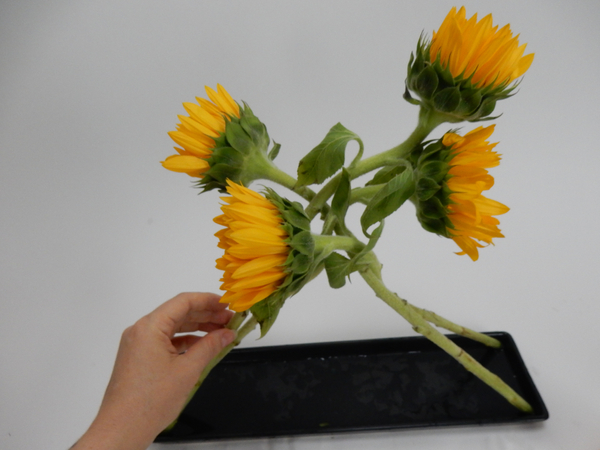 Every now and again wiggle the stems gently to make sure the are secure. Adjust if necessary.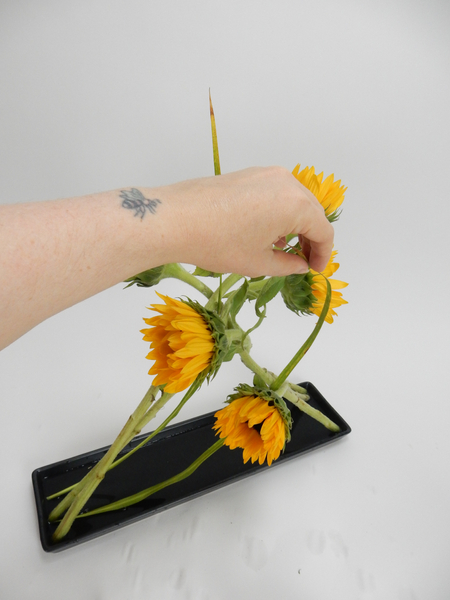 Add in a few blades of grass
Sign up for my weekly newsletter
Every week I add a new design with related tutorials. Be sure to subscribe to receive an email notification with design inspiration.