My Creative Workbook
Christine de Beer - effortless floral craftsman
When Autumn Fall
6 September 2011

and more
Autumn (or fall, depending where you live) is undoubtedly an extraordinary time of year for floral designers.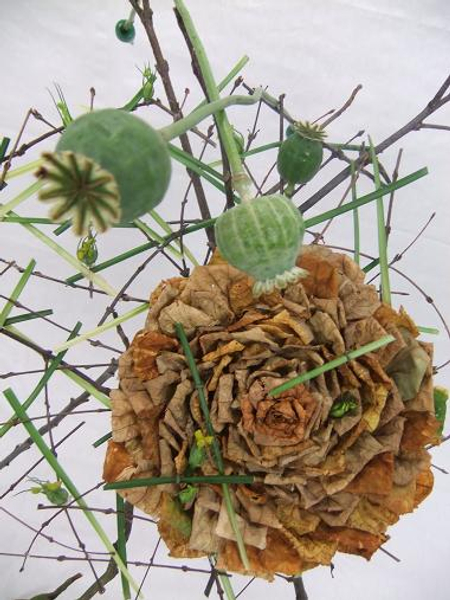 The flower market is stocked with berries and pods and pumpkins of all shapes and sizes.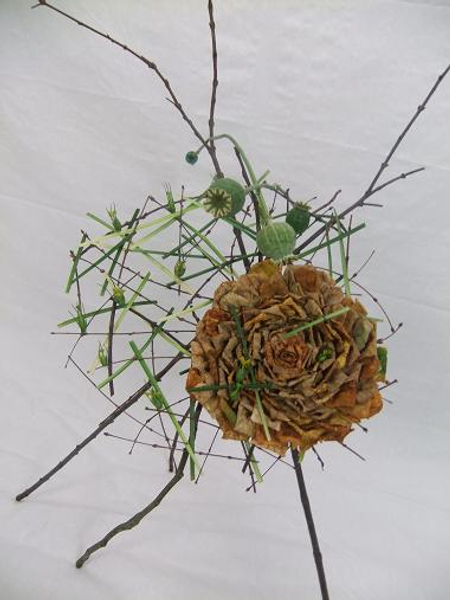 And even though autumn officially starts on September 23 you can already feel it in the air and slowly coloured leaves are fluttering to the ground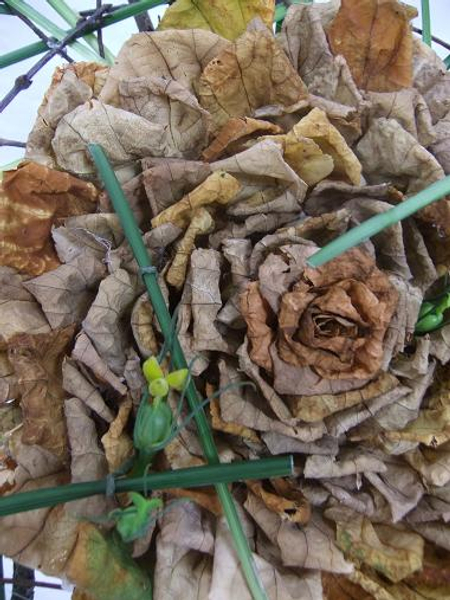 Its a temptation to great to resist. I just had to gather an entire basket full of leaves to make my composite rose.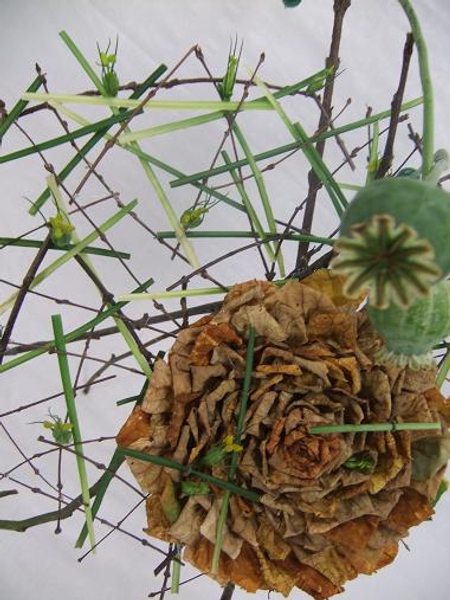 Poppy seed heads (Papaver somniferum) and the pistils of Lisianthus (Eustoma) flowers are arranged on a twig and lily grass collar. The composite rose is made from Katsura Tree (Cercidyphyllum japonica) leaves
The poppy seed heads are in water filled test tubes. The bit of weight on the ends of the seed heads helped to balance them as they hanged over the design.
Sign up for my weekly newsletter
Every week I add a new design with related tutorials. Be sure to subscribe to receive an email notification with design inspiration.