My Creative Workbook
Christine de Beer - effortless floral craftsman
Tilt container with a spilling twigs armature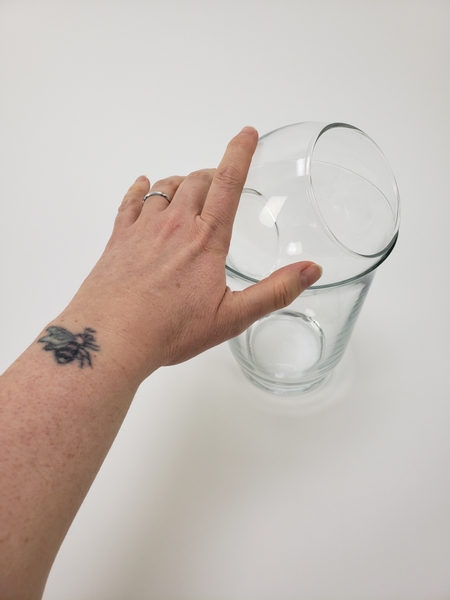 Place a fishbowl vase into a container so that it rests at an angle
Adjusting this angle so that you get it just right is so important in this design. I explained a bit more in our weekly email so that you can look closely at what I mean. Make sure you are signed up to recieve the once a week email. The sign-up is below this post.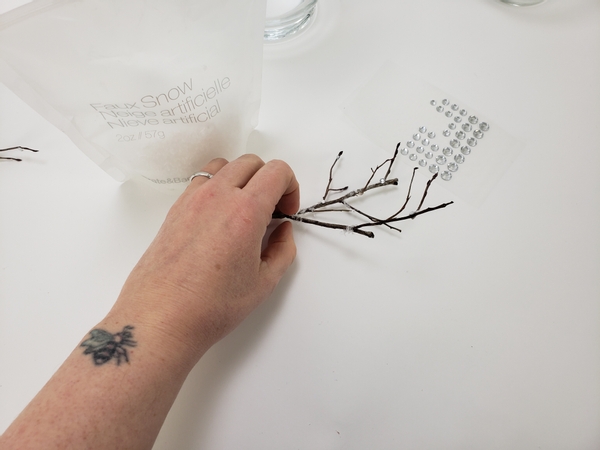 Add artificial snow and a few dew drop crystals to some winter twigs
This keeps the water clear from dropping artificial snow flakes and makes it easy for you to apply. I have included Tutorials on how to do both below this post.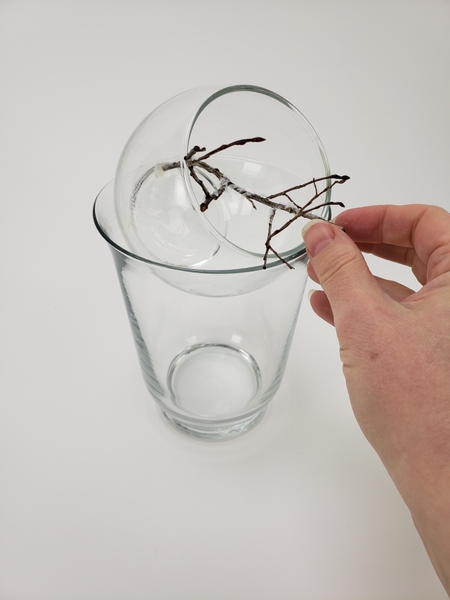 Glue the straightest of your snow covered twigs from the bottom of the vase to the edge.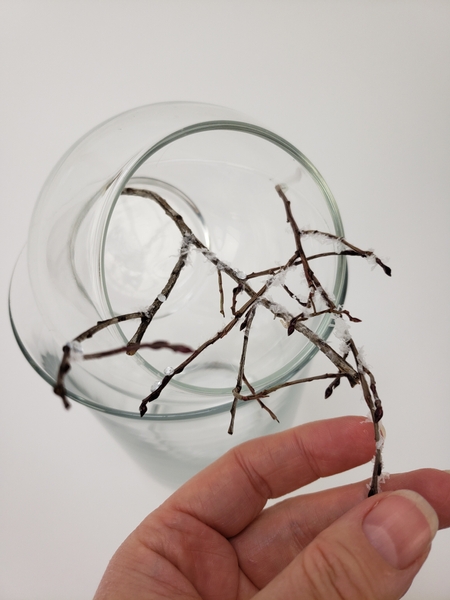 Fill in the gaps by gluing in twigs to give you a secure surface to design with.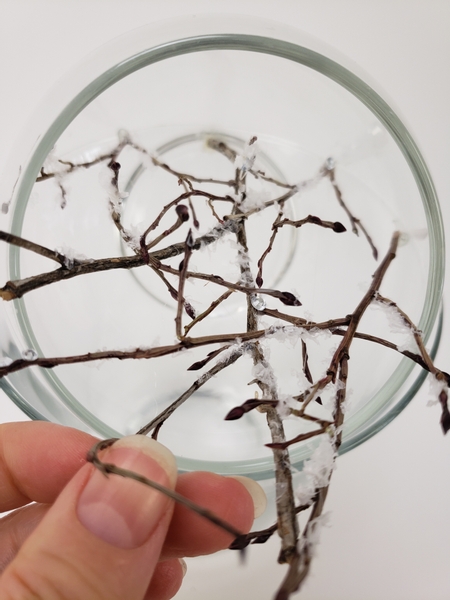 Be mindful of the size of gaps you leave so that you can rest flowers on the twigs to hold them above the water.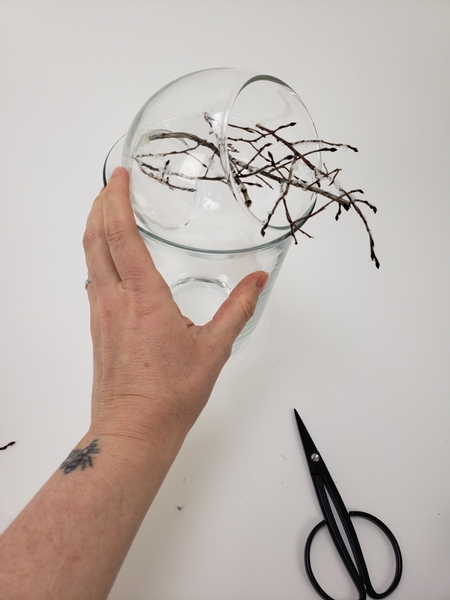 Continue to glue in twigs so that it spills out of the container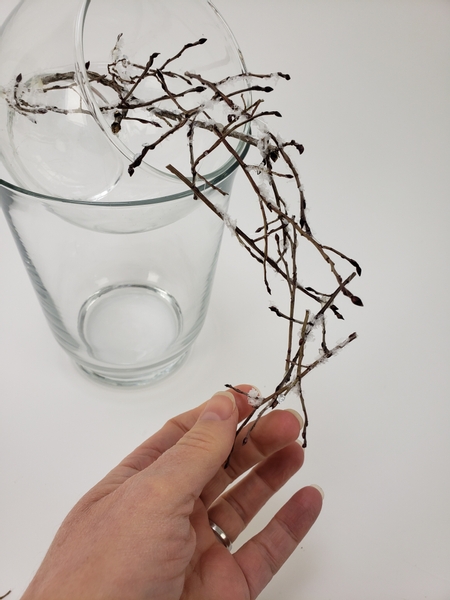 Give the twig spill a splashy curve.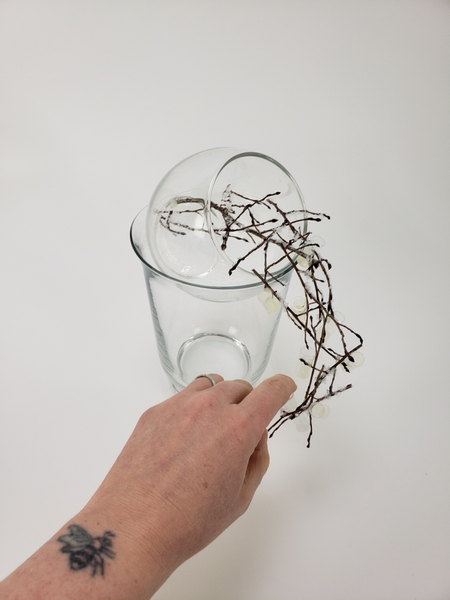 Glue in a few small water tubes.
See the Tutorial below for detailed instructions on how I make my own small water tubes.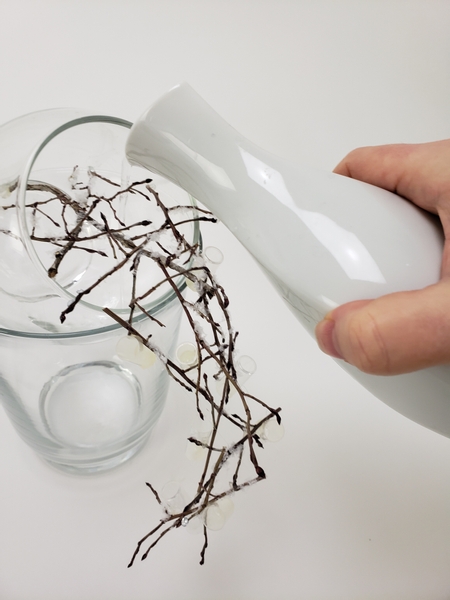 Fill the fishbowl vase with water taking care not to spill the water.
If you over fill the vase you can use the method below to suck out water and adjust the level. If you want to scale this design and craft something much bigger I sugest you use bottle pipette idea I show you how to make in my book on page 184. It works so well!

For more information about my book: The Effortless Floral Craftsman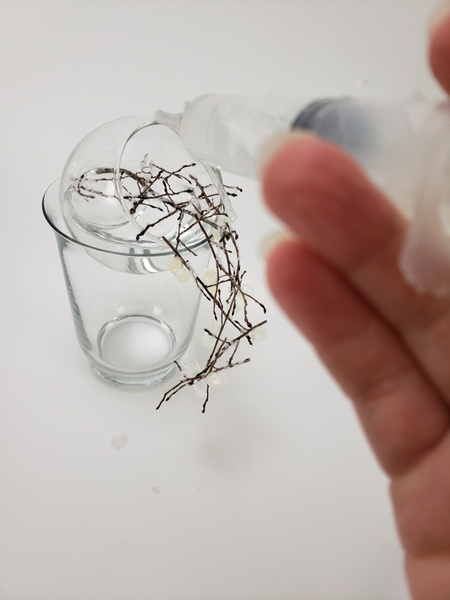 Fill the water tubes with water.
In my book I show you in detail how to make this syringe with tube but to get you started I have added a Tutorial below this post.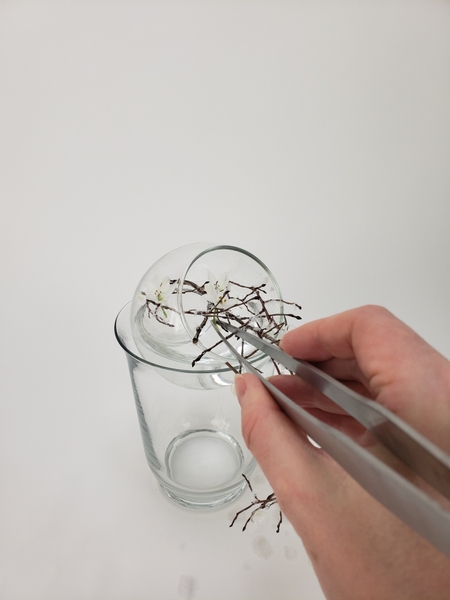 Place your flowers inside the vase. I used tweezers to position the delicate stems so that they rest deep in the water to hydrate the flowers.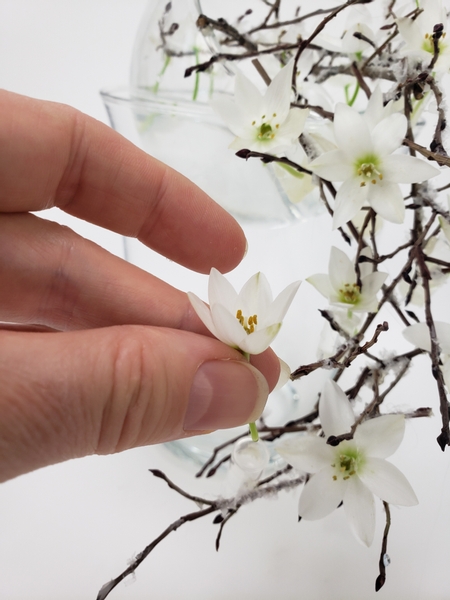 And place flowers in the water tubes to spill down with the twigs.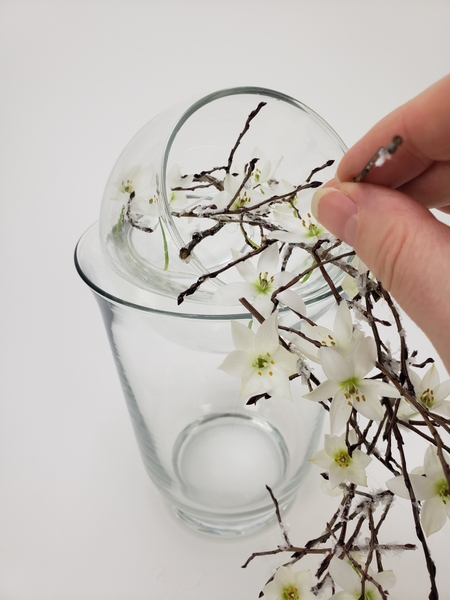 Glue in a few twigs to extend over the flowers so the it gives the impression that the twigs and flowers are spilling out.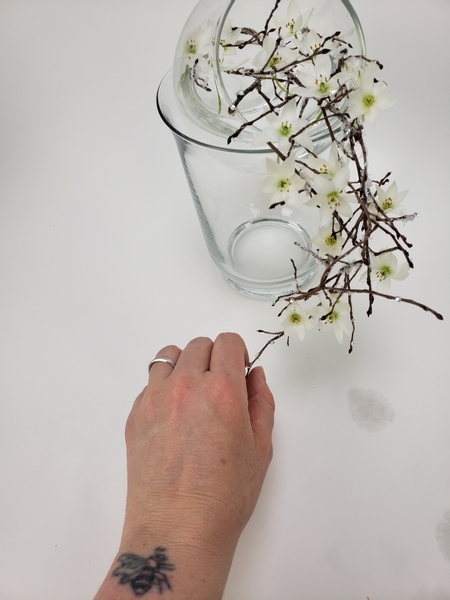 Finish the design with a few more dew drop crystals.
Sign up for my weekly newsletter
Every week I add a new design with related tutorials. Be sure to subscribe to receive an email notification with design inspiration.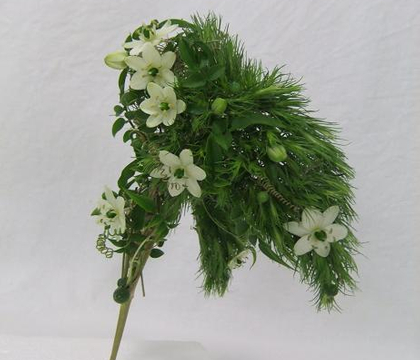 Ornithogalum
The Afrikaans name is tjienkerientjee (named after the sound the stems make when rubbing together in the wind) Chincherinchee, wonder-flower (because they last so long),...