My Creative Workbook
Christine de Beer - effortless floral craftsman
Overgrown Willow web inspired by a traditional Dream-catcher
I wanted my willow armature to hint of a web-like dreamcatcher that grows in the wild rather than being a precise replica of the traditional craft technique. But I did weave it in a similar way.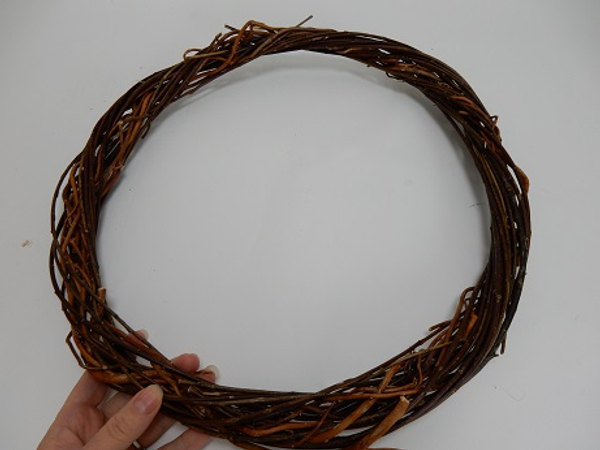 Weave a strong wreath
For more detailed instructions on weaving a wreath see the Tutorial below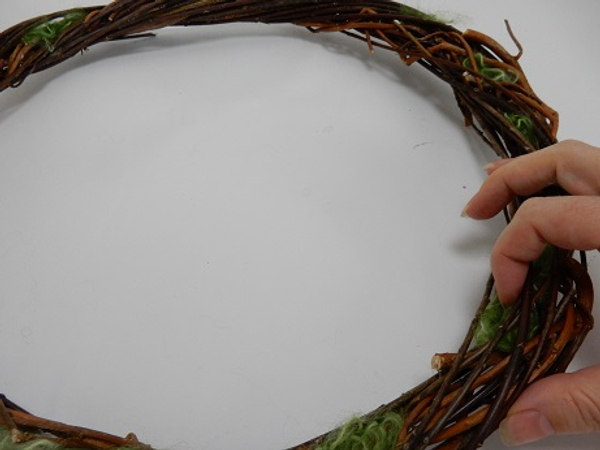 Soften the overall look of the wreath by filling the gaps with wool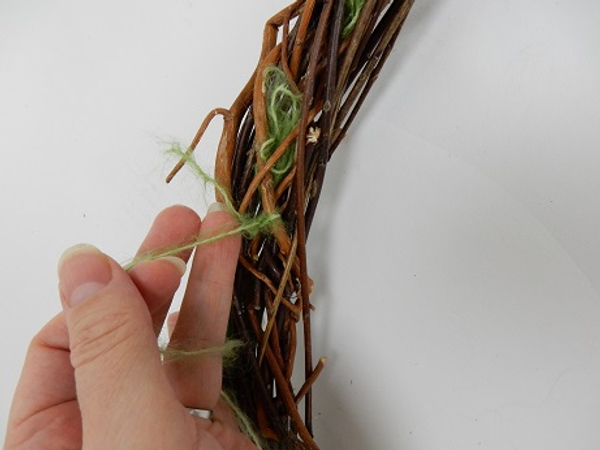 Tie wool to the wreath and secure with a knot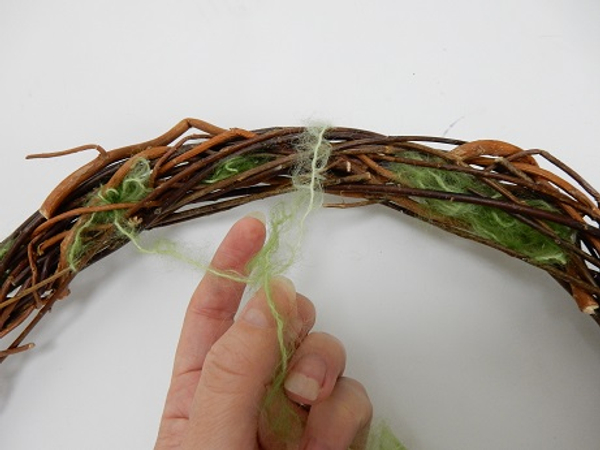 Create a loop in the wool by loosely wrapping the wool around the wreath. I measured the loop to be about four finger width away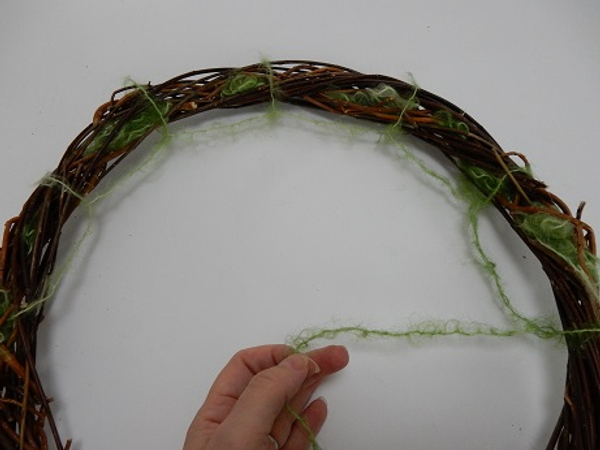 Move around the wreath creating wool loops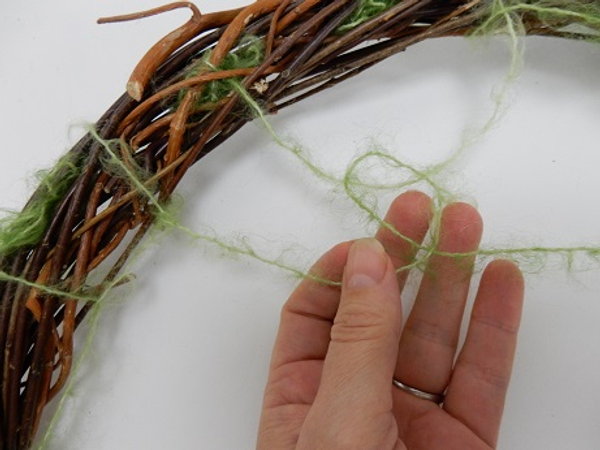 Moving inward start a second row of loops, this time looping the wool around the middle of the first row of loops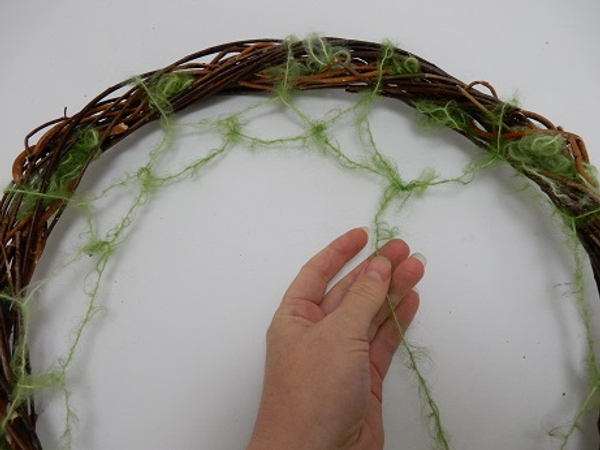 Add loops all the way around the wreath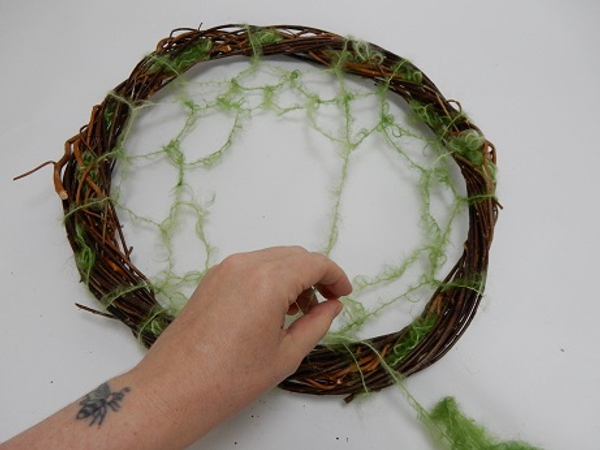 Add a third row of loops.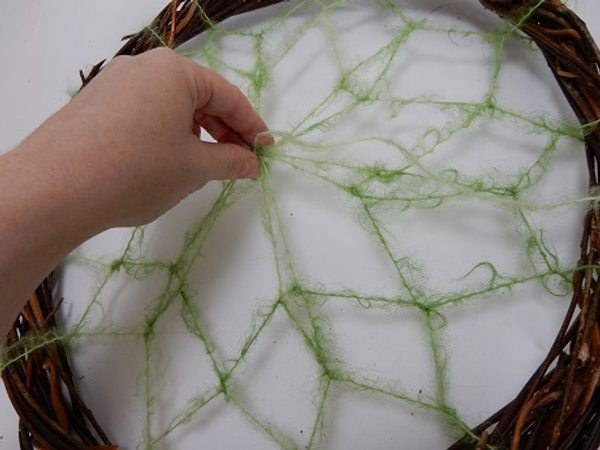 Pull the loops to the middle point of the wreath. Because I wanted my design to look more natural and because the mid-point would be the focal point of my design I moved this gathering point slightly off-center.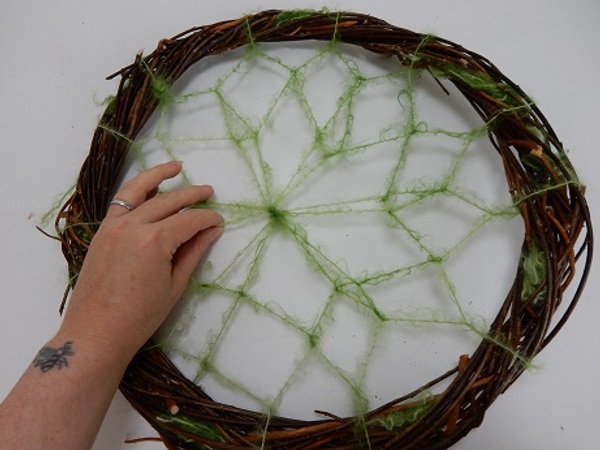 Secure the loops with a knot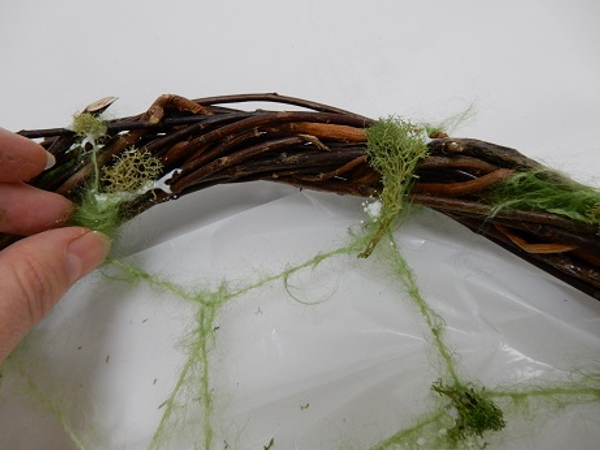 Glue in small clumps of moss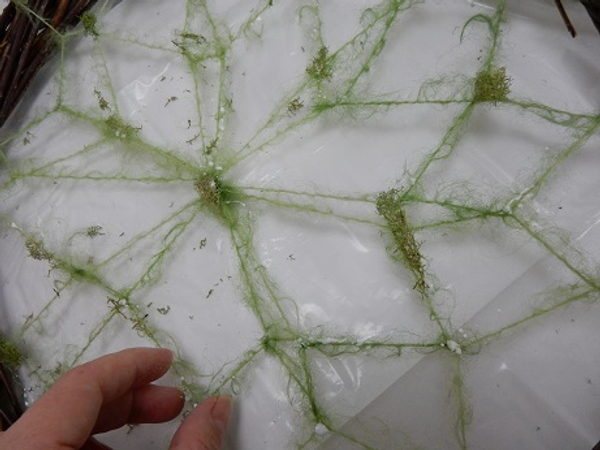 Add glue to the connecting points and sprinkle with moss.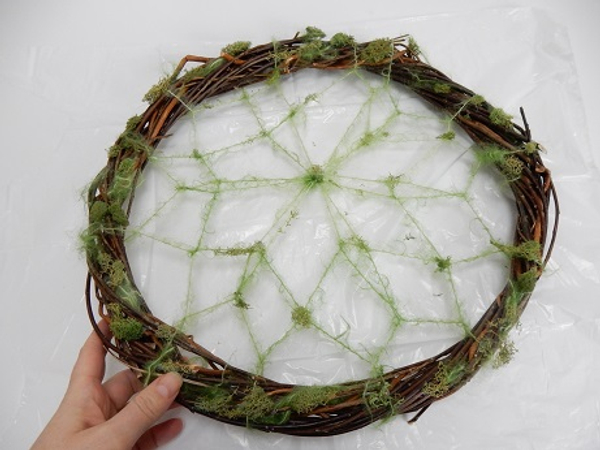 Let the glue dry overnight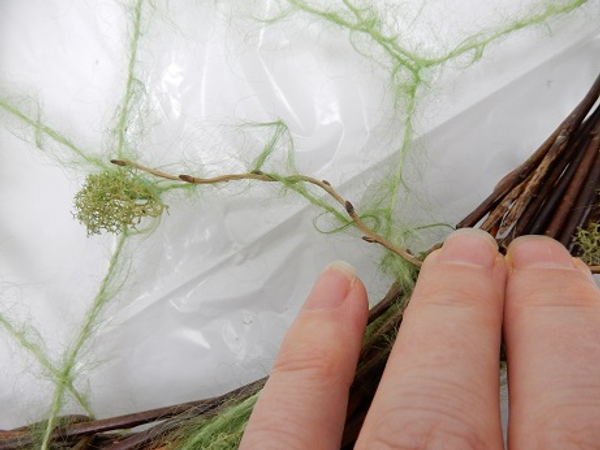 Weave in thin willow stems following the wool pattern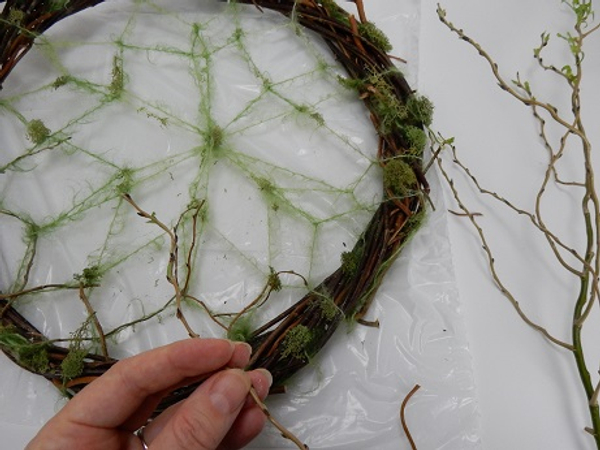 Manipulate each stem to make it more pliable.
See the Tutorial below for more detailed instructions on how to manipulate stems and twigs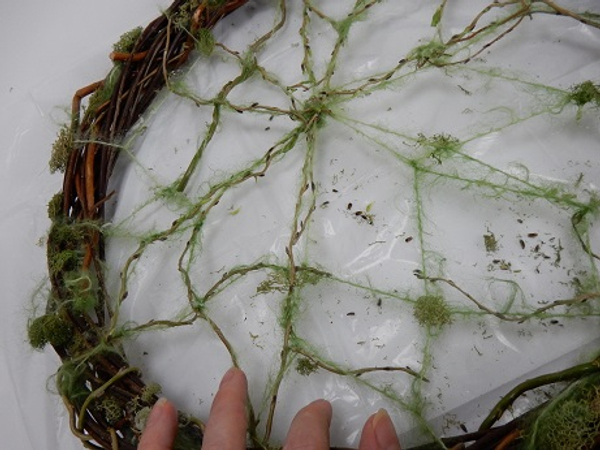 Gently wrap each stem around the wool to cover the entire armature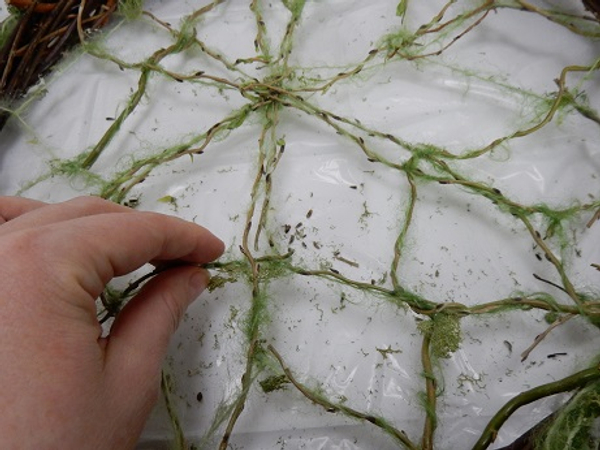 Try to let the stems point inward towards the focal point. This creates the impression that the stems grow from the wreath into the design. Let the tip of each stem face inward.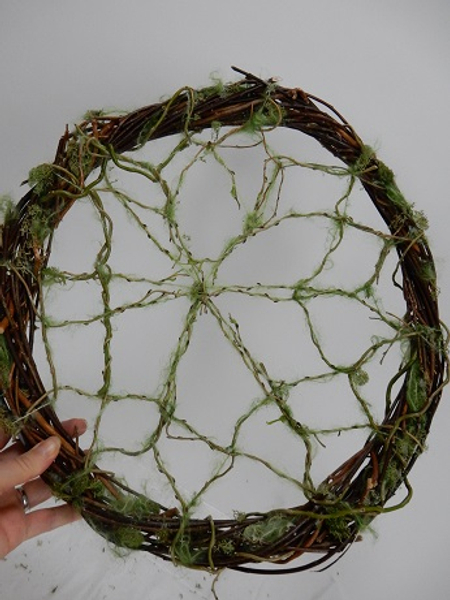 Double up on some of the sections to create a natural feel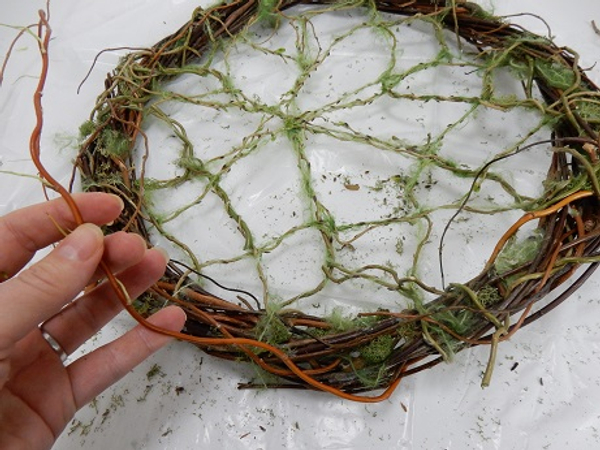 Loosely weave a few thicker stems around the armature to break up the wreath lines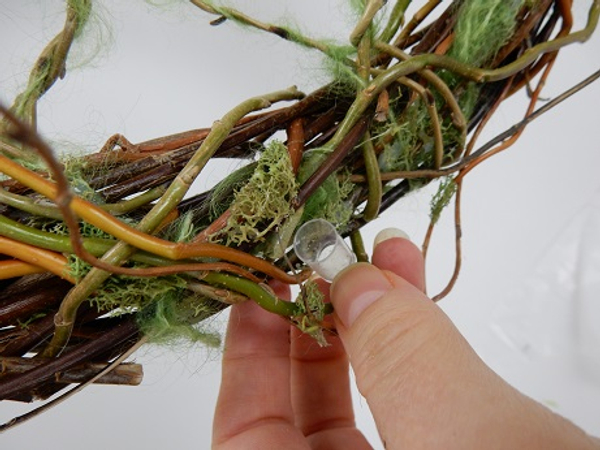 Place tiny test tubes as a water source for the fresh flowers
See the detailed Tutorial below for instructions on how I make my own tubes from drinking straws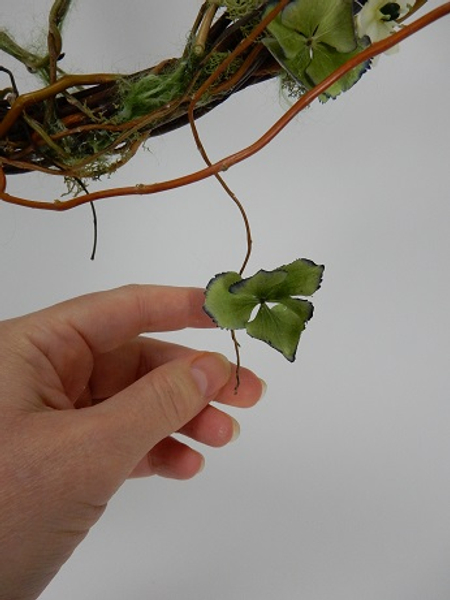 Glue in dried hydrangea florets.
See the detailed Tutorial below for instructions on how to dry Hydrangeas
Sign up for my weekly newsletter
Every week I add a new design with related tutorials. Be sure to subscribe to receive an email notification with design inspiration.