My Creative Workbook
Christine de Beer - effortless floral craftsman
Knot a Lavender chain link necklace or floral crown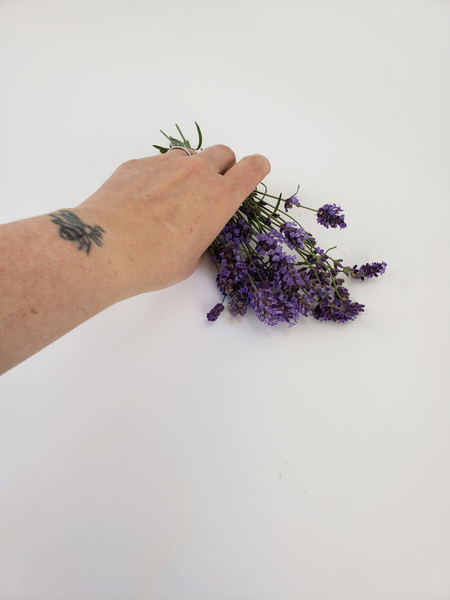 Pick a bunch of lavender...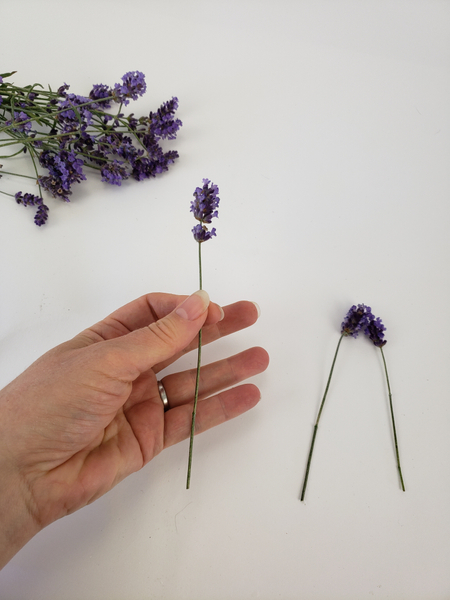 Remove the foliage so that you have a clean flower stems.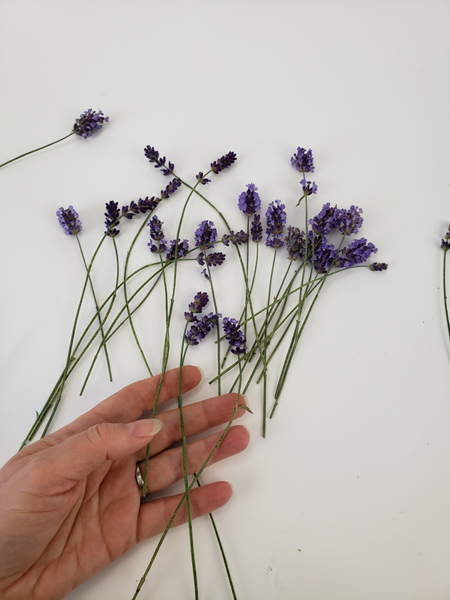 Set the stems on your working surface and let them dehydrate for a few minutes. When the flower stems are just slightly droopy it is ready to knot.
If you are interested in reading why I dehydrate the stems to work with it you will find so much more information in my book.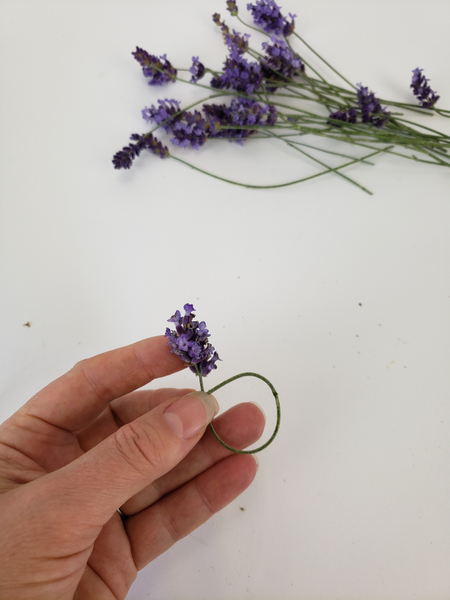 Loop the stem around into a circle.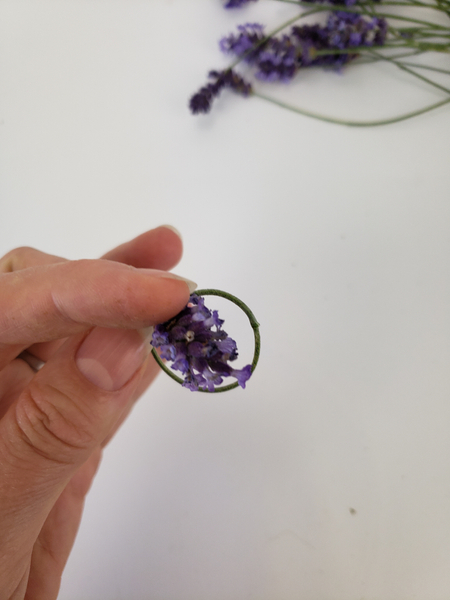 Push the flower head through the circle to knot.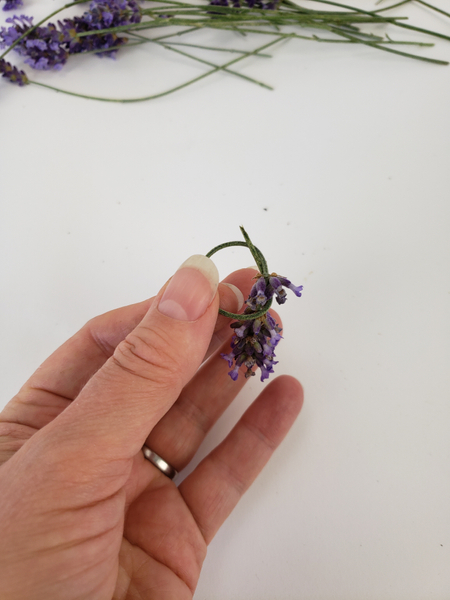 If the stem is short make the knot catch in the flower.
Design note: This is not ideal but you don't always have long stems to design with so it will work. I will show you an even better way to loop the stem if you have a more generous stem allowance.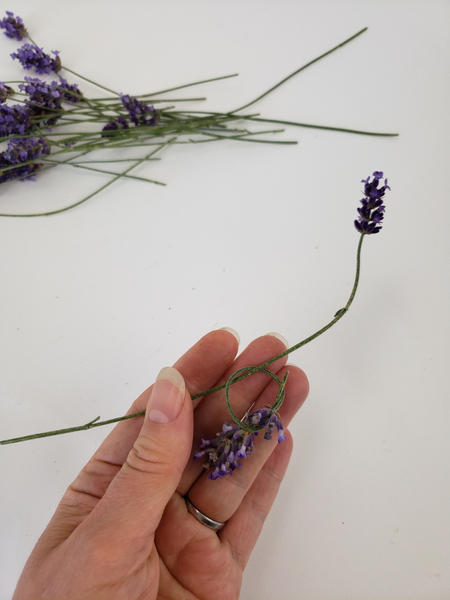 Push the next stem through the circle
Note... this stem is much longer...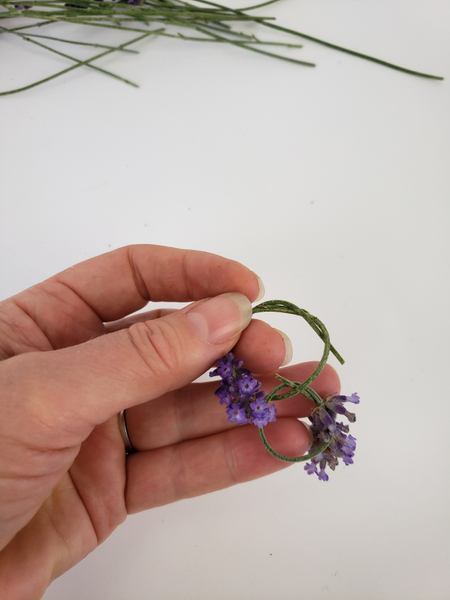 Knot the stem and continue to weave it around the circle... as many times as you can creating a mini lavender wreath.
See the detailed instructions on how to weave a wreath in the Tutorial below.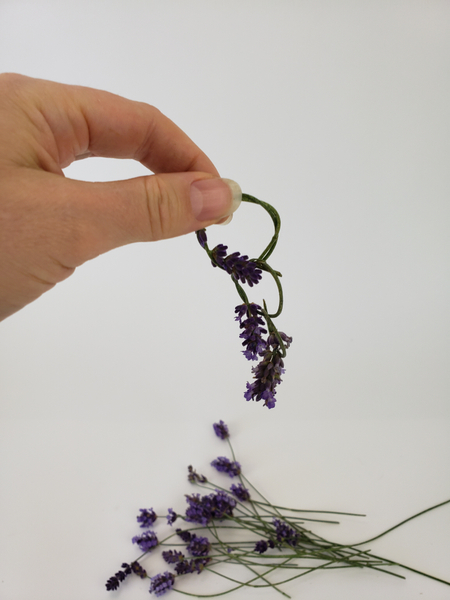 Add the next lavender flower and knot...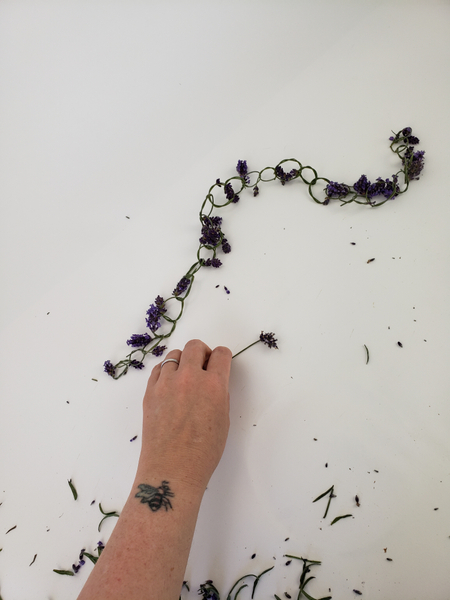 ... crafting a long and continuous lavender garland.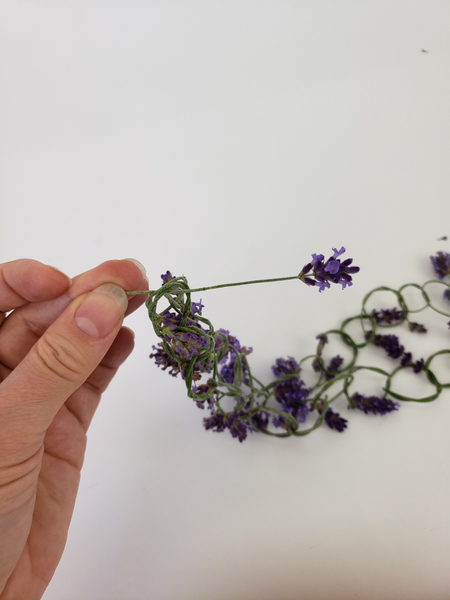 Knot the two ends together with a lavender flower.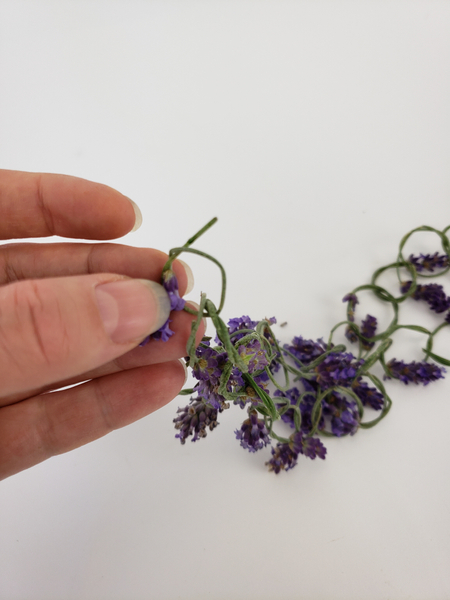 By pressing the flower stem through both of the end lavender knots and securing it by weaving it into a tiny wreath.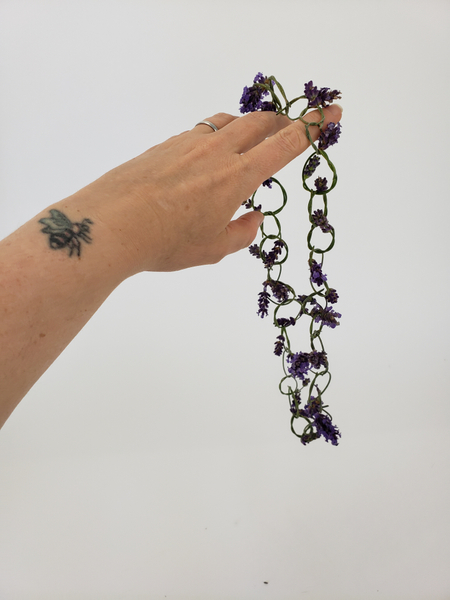 Your garland is now ready to wear...
Design note: adjust the length...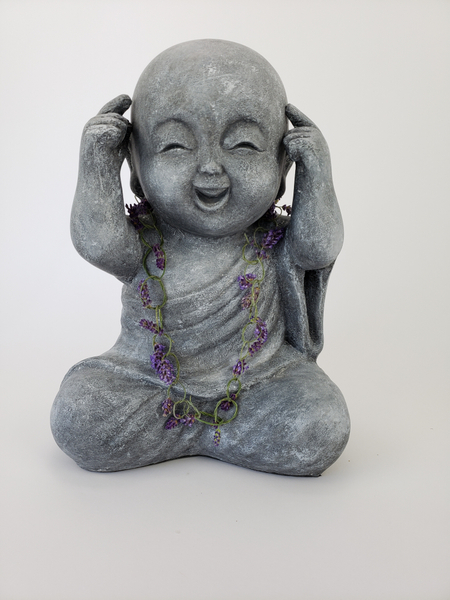 Add more lavender knots to make the strand for a necklace...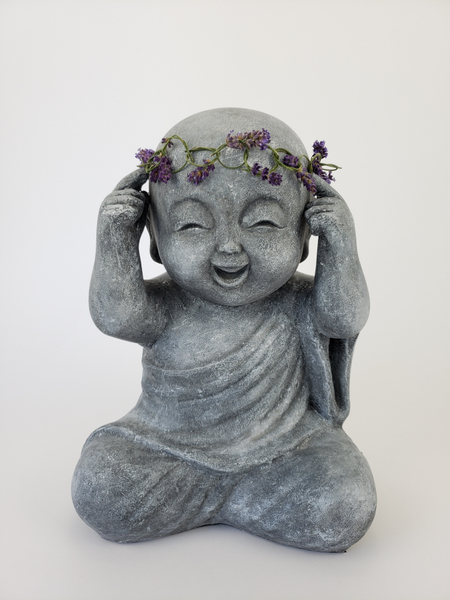 And less for a flower crown.
Newsletter subscribers: this week I have a special tip for you on how to let a design like this dry... and still look beautiful. Sign up below so that you don't miss out on the bonus tip each week.

And book readers: Turn to page 111 for 2 ways to reshape flowers that are dry. Both techniques work really well.
Sign up for my weekly newsletter
Every week I add a new design with related tutorials. Be sure to subscribe to receive an email notification with design inspiration.