My Creative Workbook
Christine de Beer - effortless floral craftsman
You are all invited!
7 September 2016

and more
My article and Willow Crown design featured in
DIY Weddings Magazine


A wedding is about connecting, and celebrating those connections, more so than any other celebration. We are surrounded by the people who we care about, and who cares about us, and we want our design details to reflect that. When you start making that guest list you might feel that it has grown way bigger than you imagined or you find that you are inviting guests from different interests and fear that they might not have so much to connect them other than how much they care about you as a couple.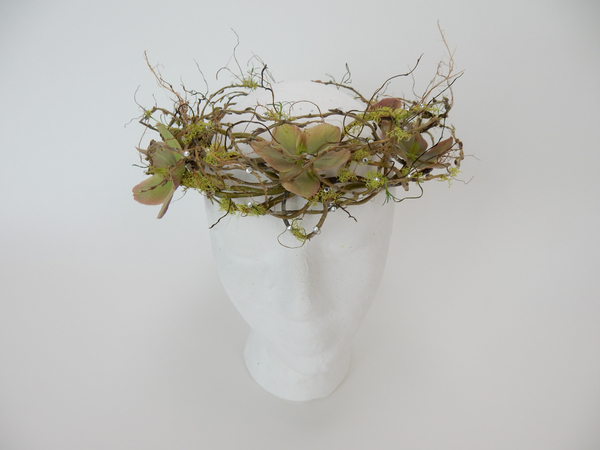 Let's first look at how we behave as a crowd. Studies show that we prefer to have conversations in small groups of 5 to 12 people. We are still comfortable in larger groups of 50, but struggle to maintain connections beyond that and will naturally break into smaller groups if there are more than 150 people.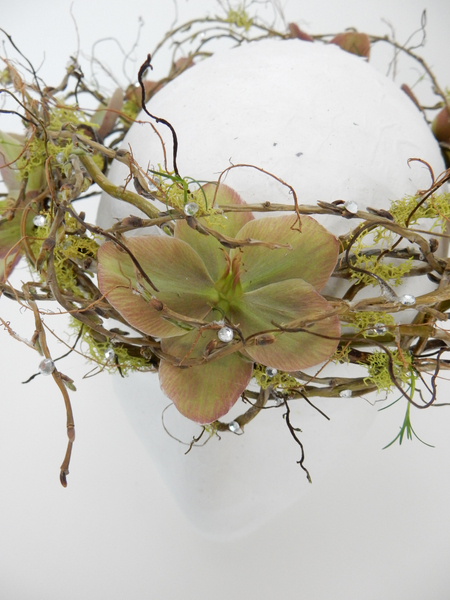 Now, with this in mind we can slightly alter some design details to either downplay the effects of crowd behaviour or enhance it by deliberately connecting the crowd or breaking it up into more intimate groups.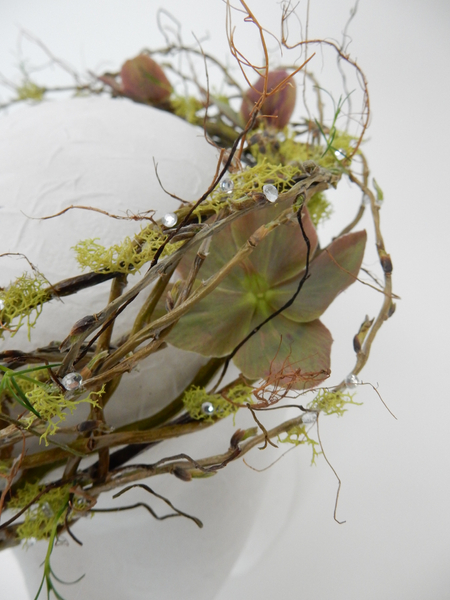 Your first consideration should be the size of the designs you choose.
Large bold designs in larger spaces and scaled down designs in smaller spaces. Always keep in mind though, large designs should not block the view. Keep it low or high on tables and within the proportions of the space you are designing for. Small designs should still be dramatic enough to be noticed. Same goes for your colour scheme, dark bold colours and textures makes large spaces feel smaller and more intimate while light colours create a more open feel.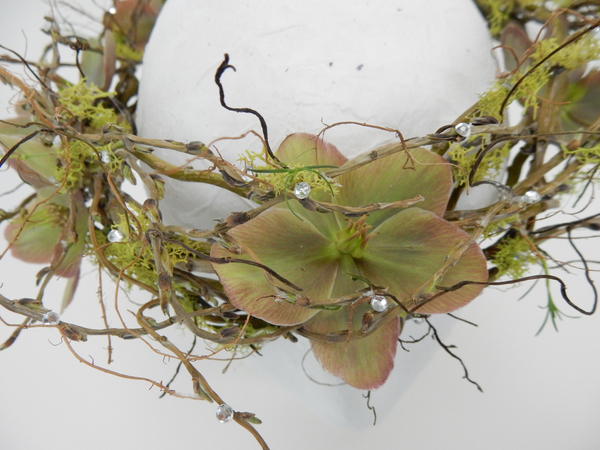 Next consider the type of wedding you are designing for.
As an example, if your guests are seated at tables in smaller groups at the reception for dinner, you may want to deliberately create intimacy at the tables (seating no more than six guests at a table) by adding unique elements to each centerpiece such as a themed table or a small (or bold) colour difference. Even just a slight variation in containers can create a more intimate feel. Or you may want to go the opposite direction and deliberately unify the crowd by creating tables that are exactly the same in look and feel or a long table to accommodate all the guests. Or skip the tables all together and design smaller floral arrangements to place every here and there for guest to enjoy as they mingle in a lounge setting.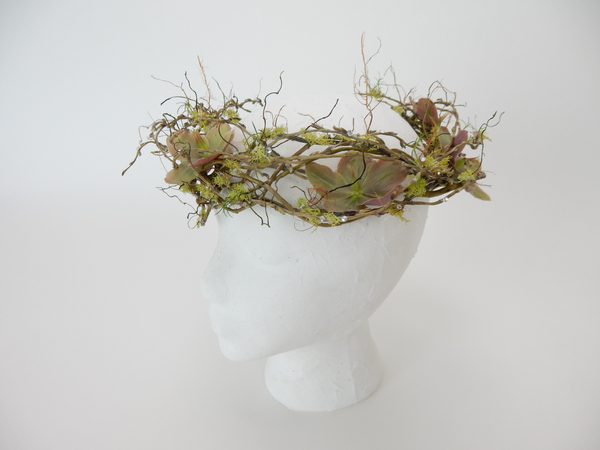 Crafting special keepsakes for each guest creates an instant connection. It can be as simple as a single flower at each table setting or as luxurious as designing corsages and boutonnieres with tiny name tags.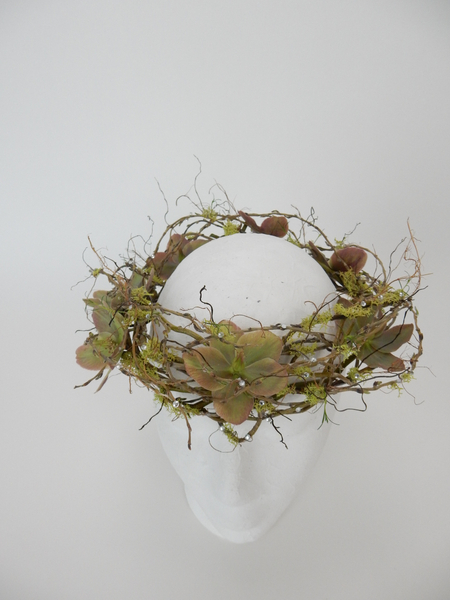 The same goes for the bridal party. You might want to make each design detail unique to truly connect with each member of the bridal party and include something special like a unique flower, as I did in the floral crown. Or maybe you want to show them that they are equally special to you by creating exactly the same designs.
All these are really fun ways to make each and every guest feel special whether your wedding is an intimate event for 60 guests or an extravagant occasion for 600.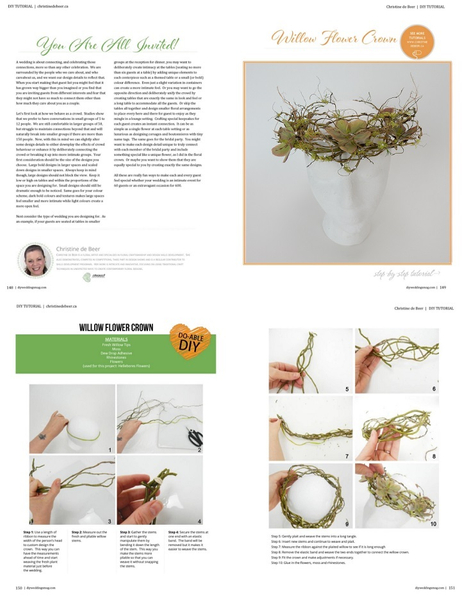 Thank you DIY Weddings Magazine for inviting me to contribute.
Sign up for my weekly newsletter
Every week I add a new design with related tutorials. Be sure to subscribe to receive an email notification with design inspiration.