My Creative Workbook
Christine de Beer - effortless floral craftsman
Drinking straw "test tubes"
This is something I came up with out of necessity: Drinking straw test tubes.

I prefer not to design flowers dry and include some sort of a water source even when I glue flowers into a fragile armature.

I have also used these in corsages and other body flowers. Its handy when you want to add a tiny stem into a tiny space. It is especially suitable for orchids- they are slow drinkers with thin stems. One tiny tube can keep a single orchid hydrated for days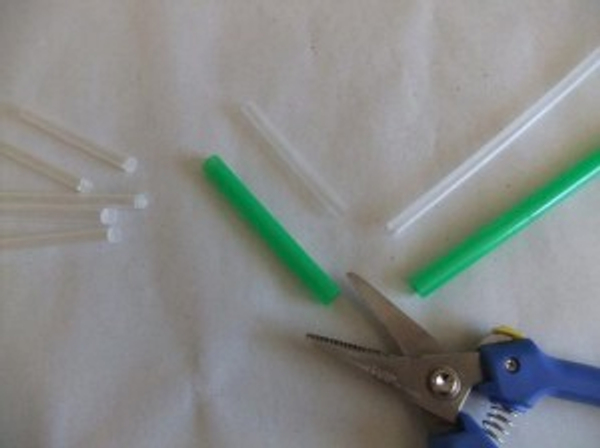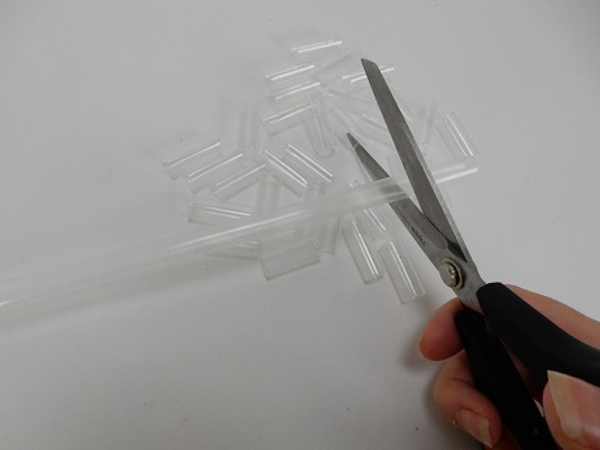 ...into small sections...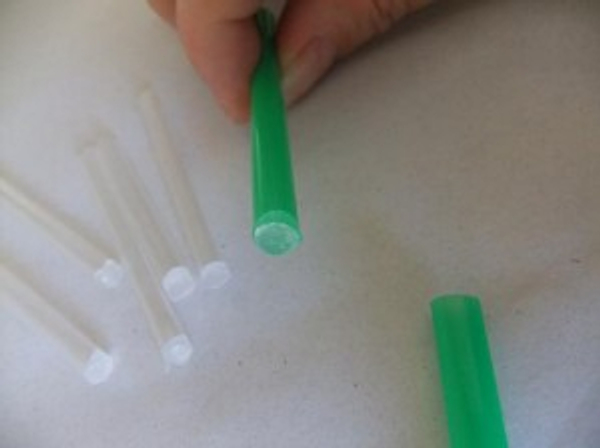 Seal the opening with a drop of Hot Glue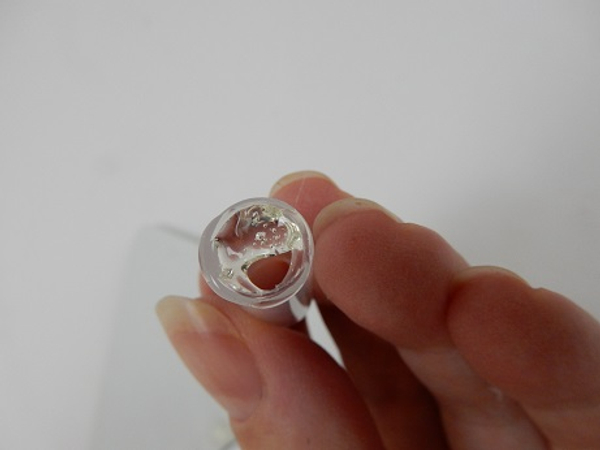 Carefully inspect each drinking straw tube to make sure it seals...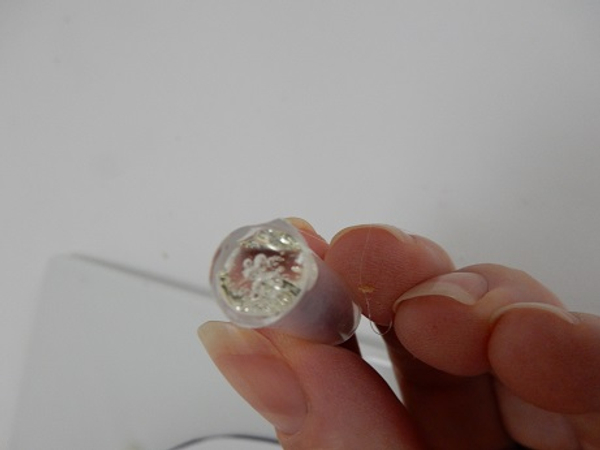 ... perfectly...
Not all drinking straws are created equal. You get fat ones and thin ones. Strong ones and really flimsy ones.
By now I am a bit of a drinking straw collector. I know exactly where I can find the fatter straws or coloured straws. And yes, I always take my straw home with me. Up-cycling in action, I think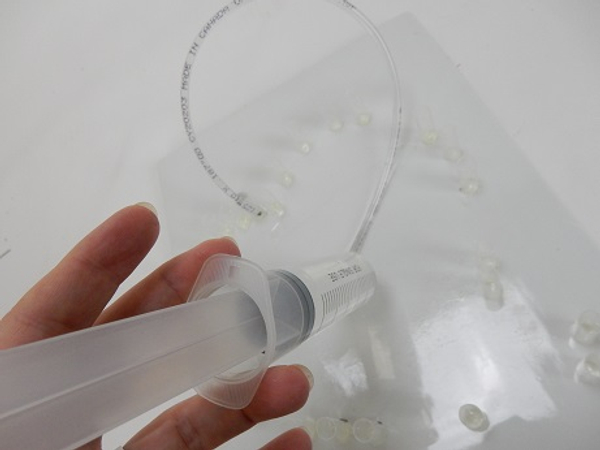 I even developed a special way to fill these tiny tubes really fast. Follow the link below to see my Syringe Tube Tutorial.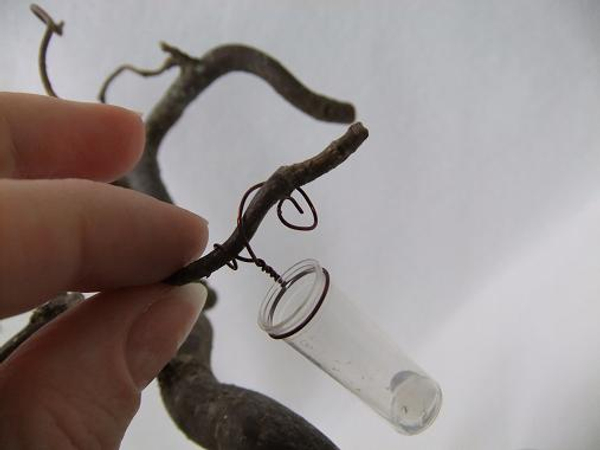 You can also use a thicker pipe to create small test tubes. The tubes in this picture was wired into the design to allow the tubes to move and be moved.
Follow the link below to the Tutorial for Butterfly feeler hooks for swinging test tubes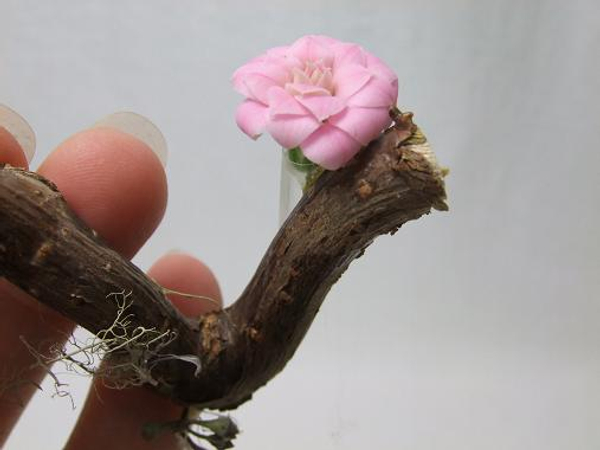 When you add a tiny stem in to a design it might be worth it to add just a drop of glue to the flower when placing it in the tube. This secures the flower in place and also makes it possible for you to top up the water without disturbing the flowers. In this design I glued the tubes directly to the hazel twig
Follow the link below to see the Tutorial for a Foam pin holder drying rack to keep tiny flower stems upright while you add glue and wait for the glue to become tacky.


Sign up for my weekly newsletter
Every week I add a new design with related tutorials. Be sure to subscribe to receive an email notification with design inspiration.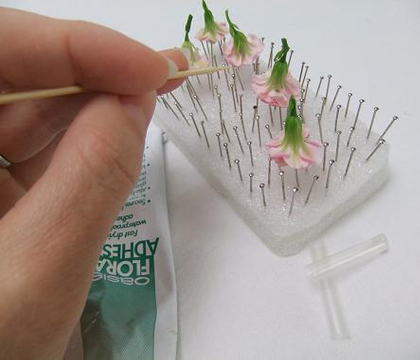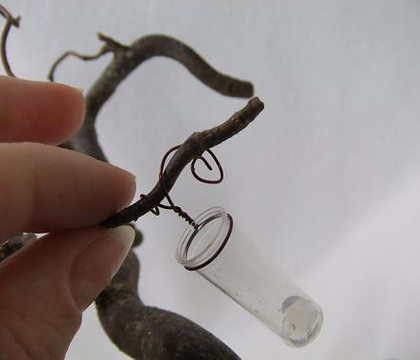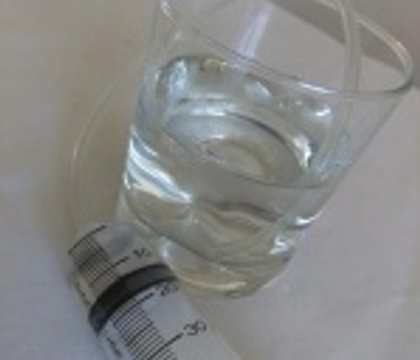 3 January 2011
Syringe with tube
Easy way to fill test tubes and easiest way to remove water from a vase