My Creative Workbook
Christine de Beer - effortless floral craftsman
Off-center hole-wreath armature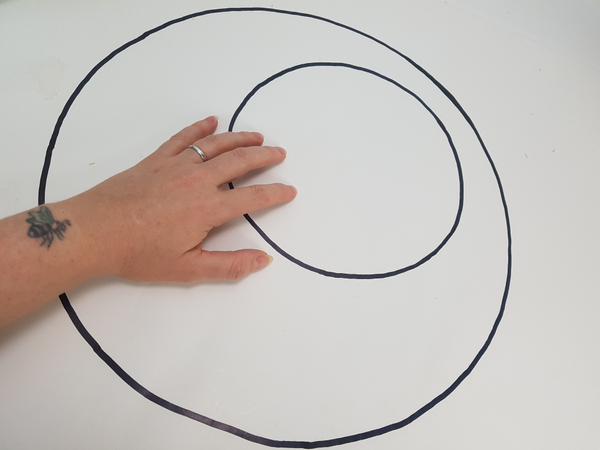 Draw the wreath pattern on cardboard.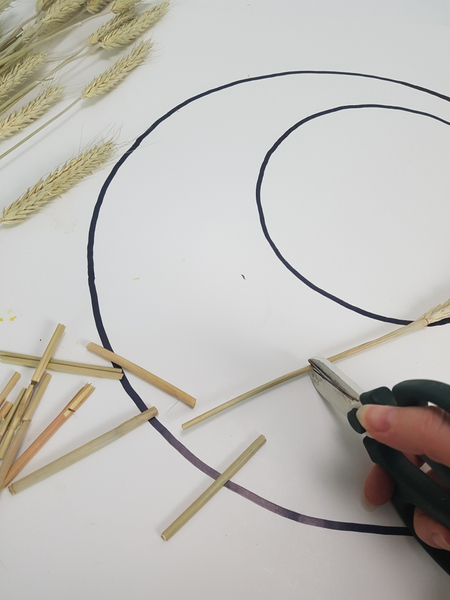 Craft the first layer of the armature from sturdy dried grass, cut into random size snippets.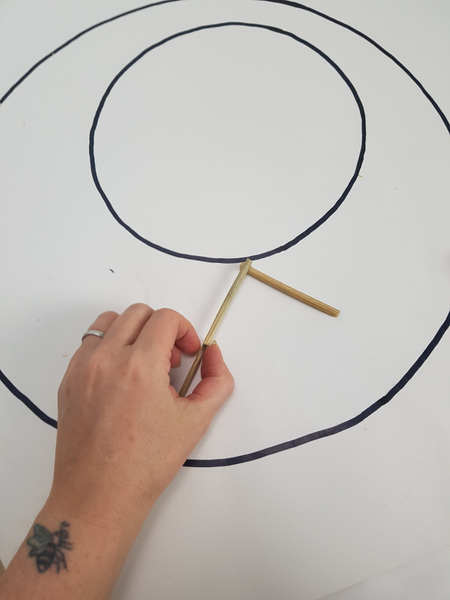 Start to stack the snippets. Make sure you stay inside the pattern and glue the grass snippets to other grass snippets and not the cardboard.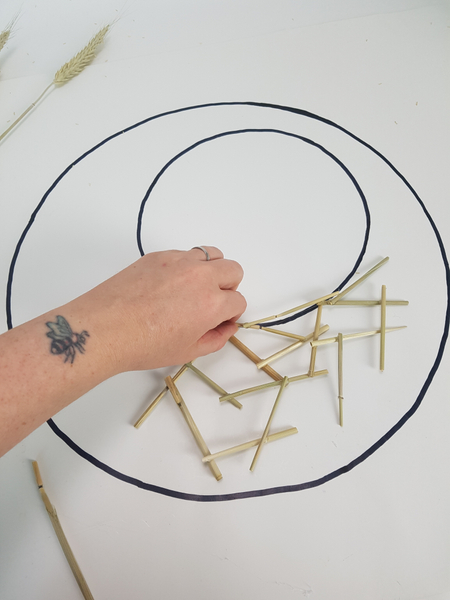 For a sturdy wreath armature make sure you glue each snippet at least at 3 points to another grass snippet.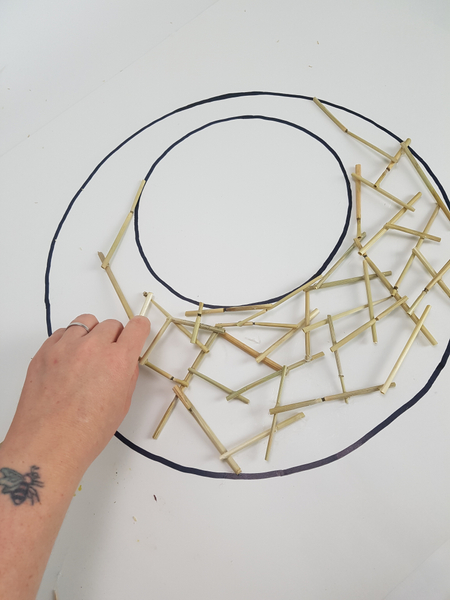 Glue the grass snippets in a random pattern all around the wreath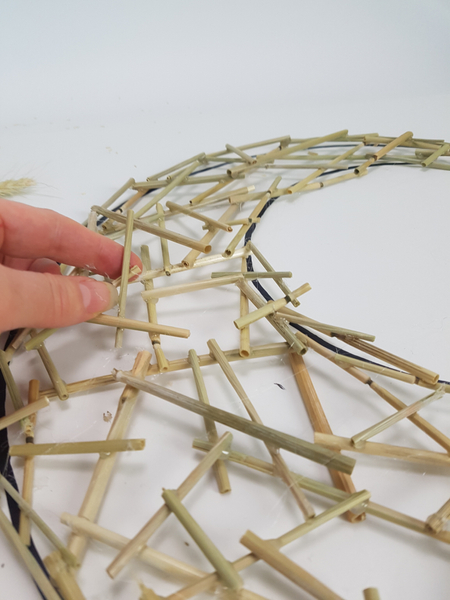 Let some of the snippets extend to create dimension.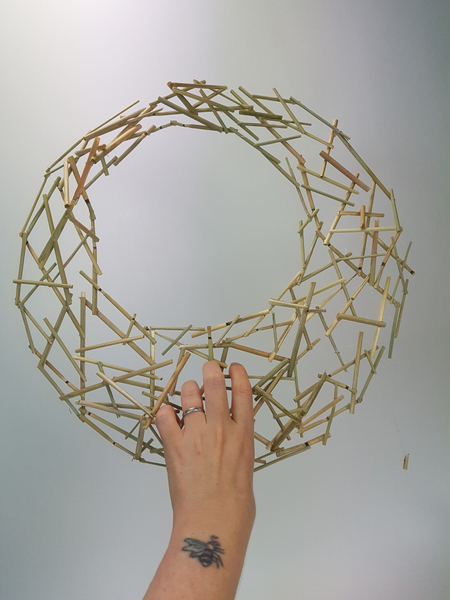 Hold the wreath up to make sure it is sturdy. Wiggle it a bit just to make sure. Add more grass snippets where needed.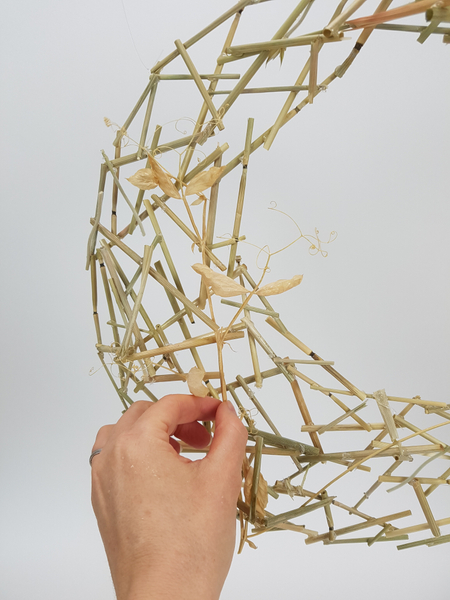 Weave in a few dried sweet pea vines.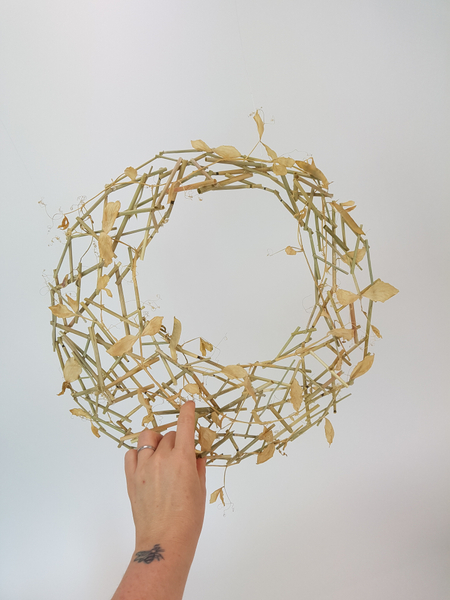 Add just enough vines to soften the look of the grass snippets.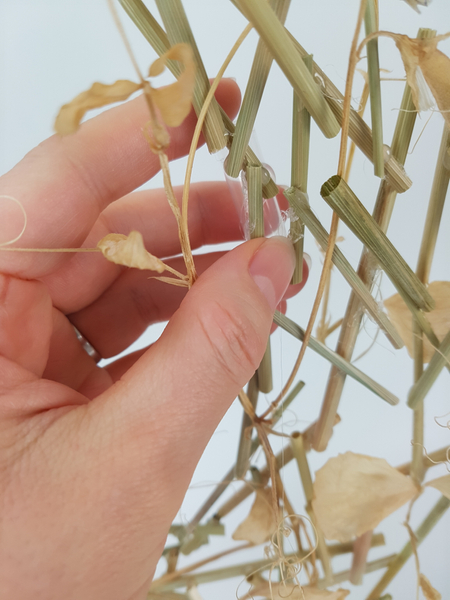 Glue in a water tube.
I make my own tiny water tubes from drinking straws. See the Tutorial below for more detailed instructions.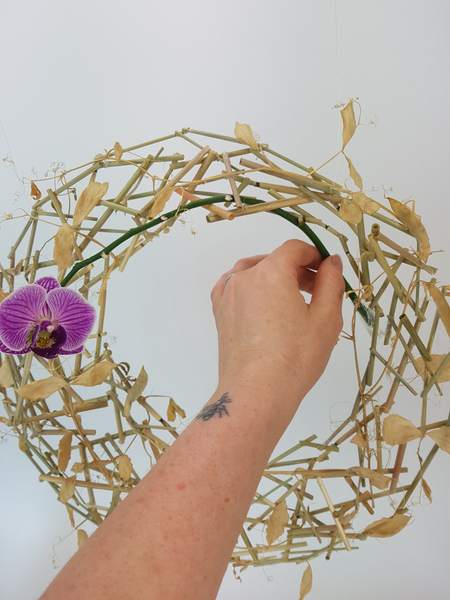 Add in the Phalaenopsis orchids.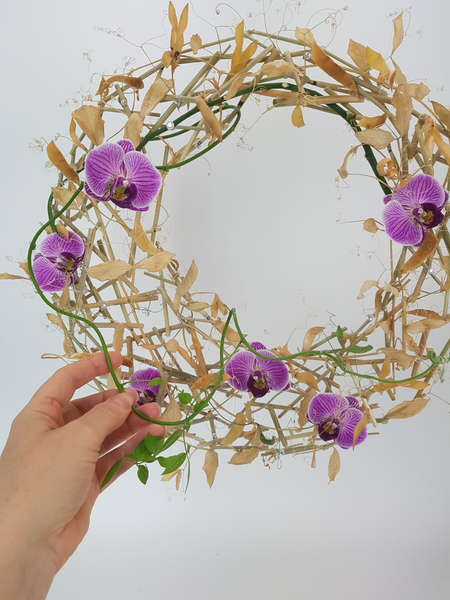 Drape a green vine lightly around the design for contrast.
Sign up for my weekly newsletter
Every week I add a new design with related tutorials. Be sure to subscribe to receive an email notification with design inspiration.