My Creative Workbook
Christine de Beer - effortless floral craftsman
South African Flower Union Congress 2010 IN-NEW-VATIONS
In the Bag

My bag was entered into the craft section of our annual National Show in 2010.
This means that I could prepare the design ahead of time and stage it at the show.

It was an Environmentally Conscious Show with the focus on recycling.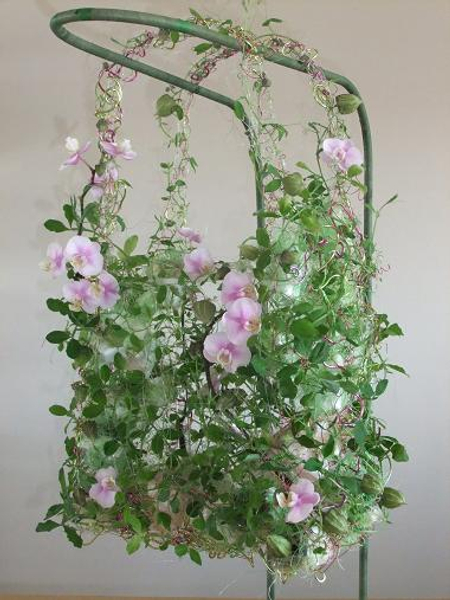 My bag was woven from re-purposed wire and recycled fishing line which I found on the beach, between the rocks!
I wired tiny little pots filled with potting soil and a single Sweet Pea seed into the inside of the bag.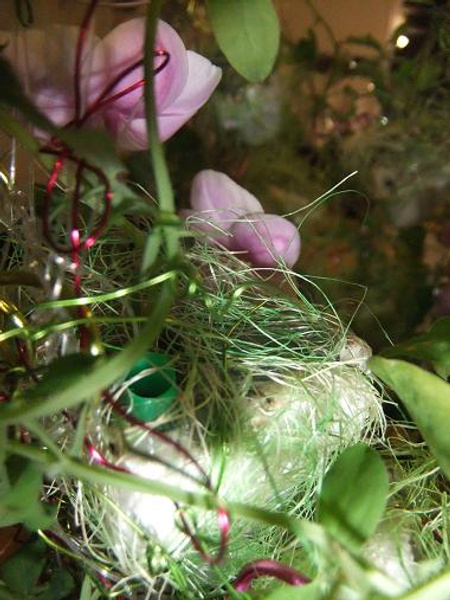 I pressed a short straw deep into the soil of each pot to insure proper hydration and covered the pots with Sisal to make it less noticeable (unless you look..."In the Bag"!).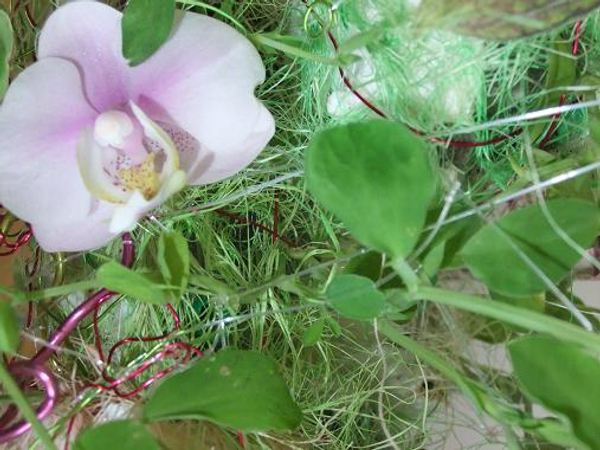 The 12 weeks that followed I watered each little pot through the straw with a syringe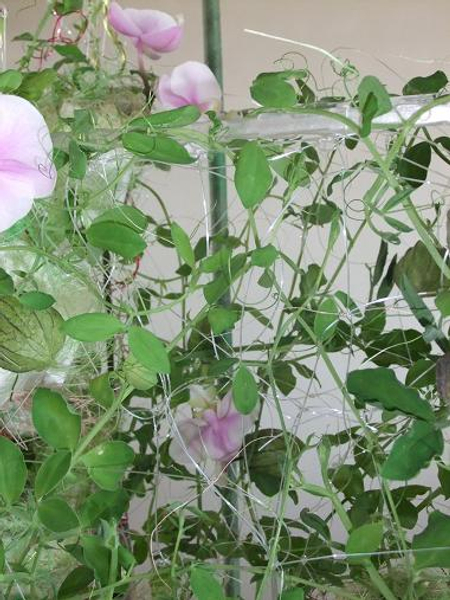 Each day I would gently guide the fragile stems until it covered the entire bag.
It was like knitting with Mother Nature- one centimeter at a time!
At the show I arranged a few Cape gooseberry pods and the most exquisite miniature Persian pink phalaenopsis orchids into the wire structure.

For another example of a Design featuring growing plants look at my Mud!!! Demonstration
Sign up for my weekly newsletter
Every week I add a new design with related tutorials. Be sure to subscribe to receive an email notification with design inspiration.