My Creative Workbook
Christine de Beer - effortless floral craftsman
Placing orchids in test tubes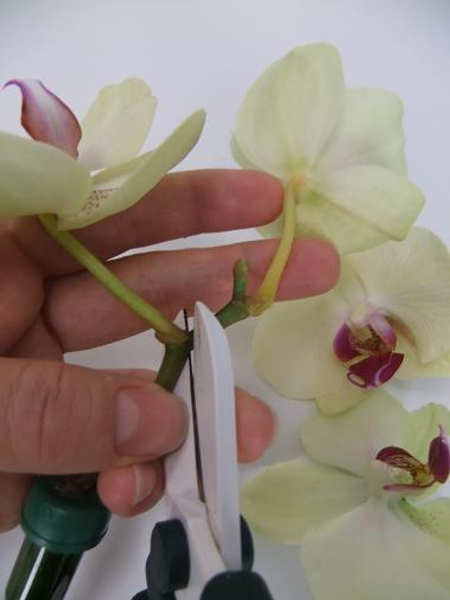 When you cut the orchid from the plant...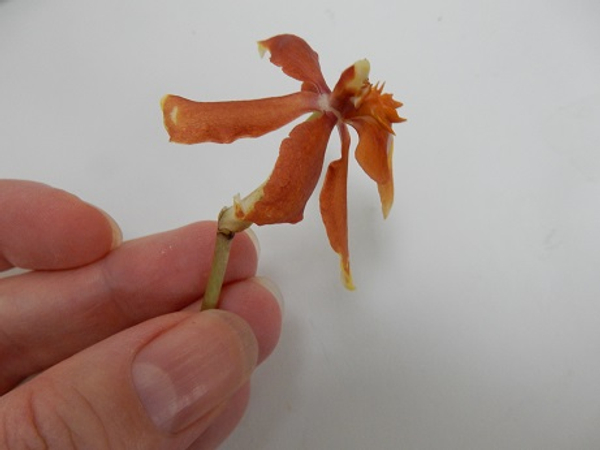 ... make sure you cut the plant stem and not just the flower stem.
See the Tutorial below on more detailed instructions on cutting spiked flower stems and foliage into short sections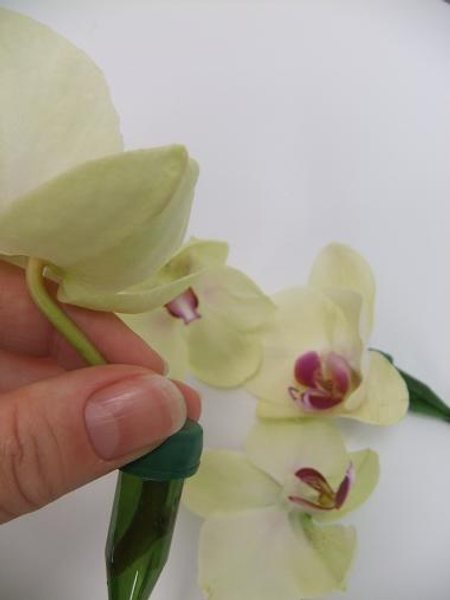 The orchids are slow drinkers but they take up water better through the green stem and will last considerably longer.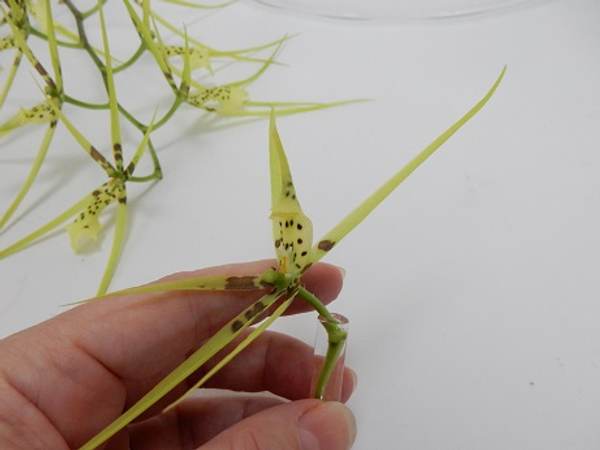 Making it possible to design with the tiniest little tubes
See the Tutorial below on detailed instructions on how I make test tube water sources from drinking straws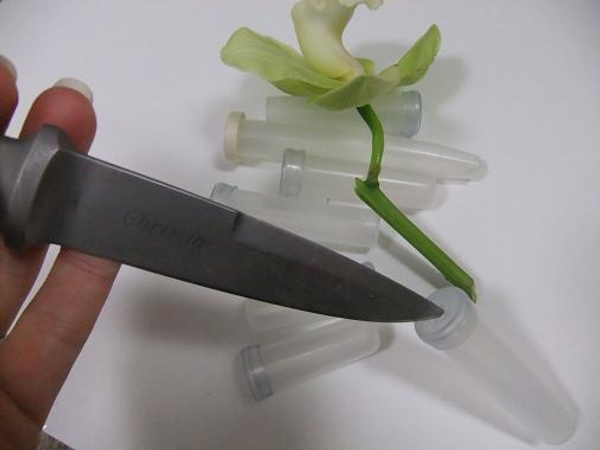 Make sure the hole in the lid is not too tight for the stem. This will be like a tourniquet that squeeze the stem so tight that it can't take up water. Rather cut a small slit in the plastic lid to make sure the stem slips through the hole without being constricted or compressed.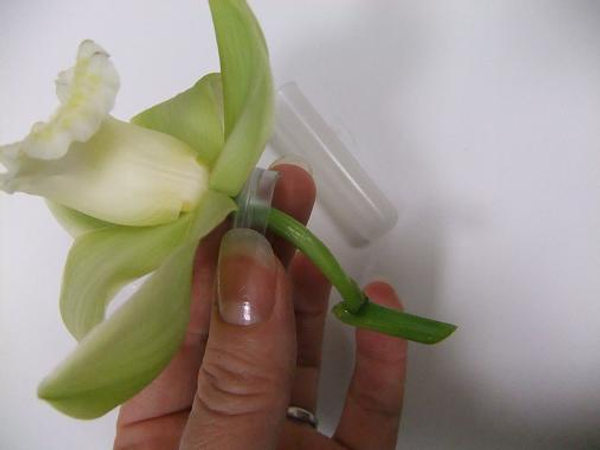 First remove the plastic lid from the test tube. Fit the lid over the Cymbidium orchid stem. This way it is easier to control how deep the orchid will be in the water and how high the lid will be on the stem. Measure the stem and cut to fit the test tube.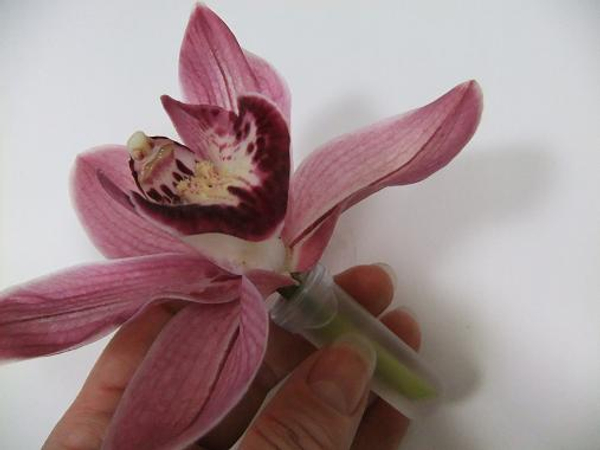 Fit the water filled tube. Make sure the stem is as deep as possible without being squished at the bottom.
Sign up for my weekly newsletter
Every week I add a new design with related tutorials. Be sure to subscribe to receive an email notification with design inspiration.