My Creative Workbook
Christine de Beer - effortless floral craftsman
A Floral Fable: Colour Design
This is the second design I did for my A Floral Fable Design demonstration at the Capilano Flower Arranging club .

The demonstration explores ways to add small floral details to tell your own floral fable or simply express yourself with floral art.

With every design I will demonstrate one concept, thought or idea and by just slightly changing a few of the floral ingredients the design flips over into its contrast.

The moral of our second fable is that colour can make you super cool or smoking hot: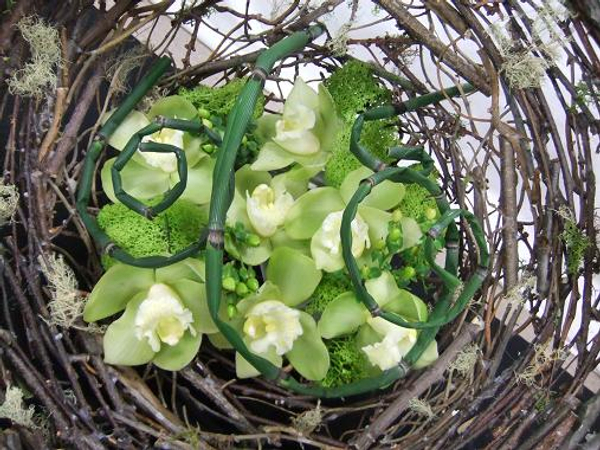 We begin our design cold and frosty...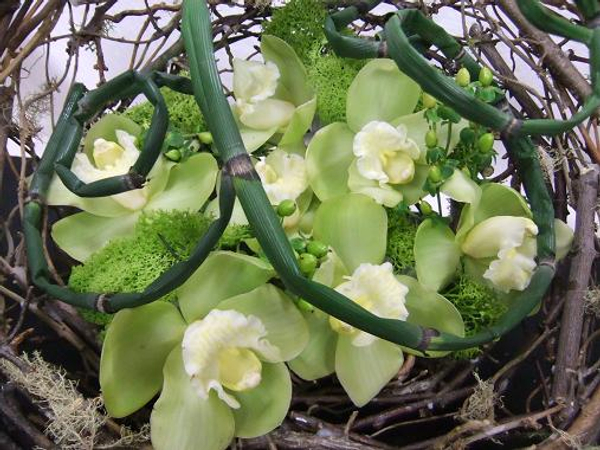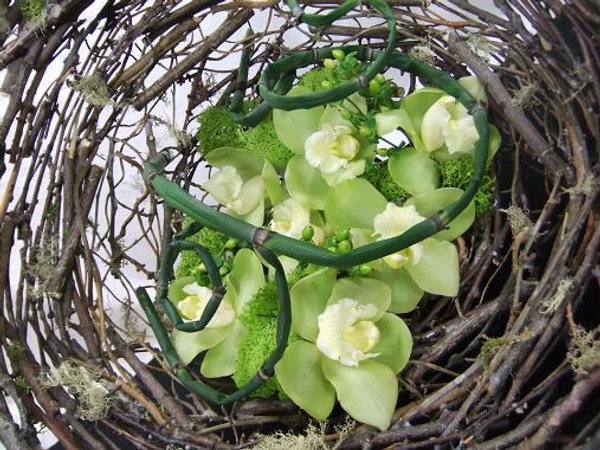 while hibernating in it's twig nest.
And then...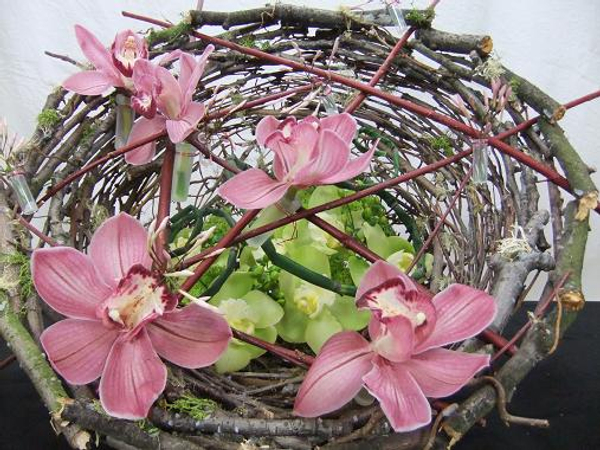 the spring sun chases the clouds away
and heats up the forest floor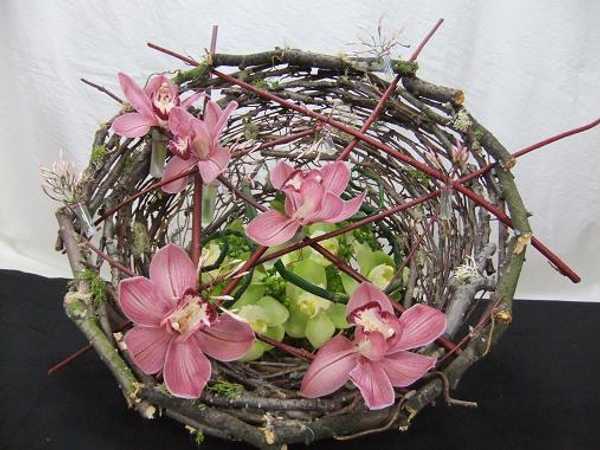 to create our warm surface design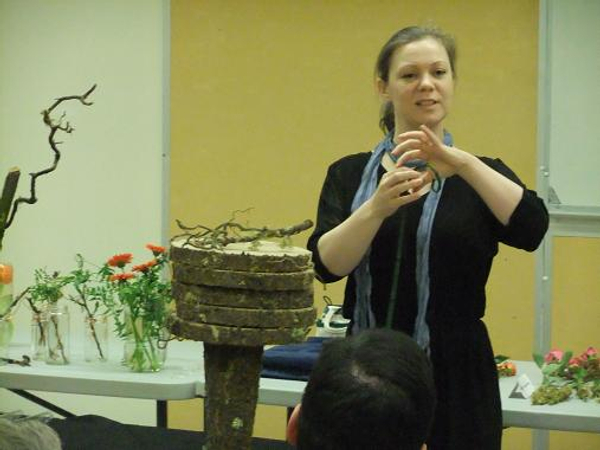 In my cold design I used frosty green Cymbidium Orchids and Hypericum berries snuggling in a bed of reindeer moss. I spiraled dark green Equisetum like snail shells to curl up and over the pave.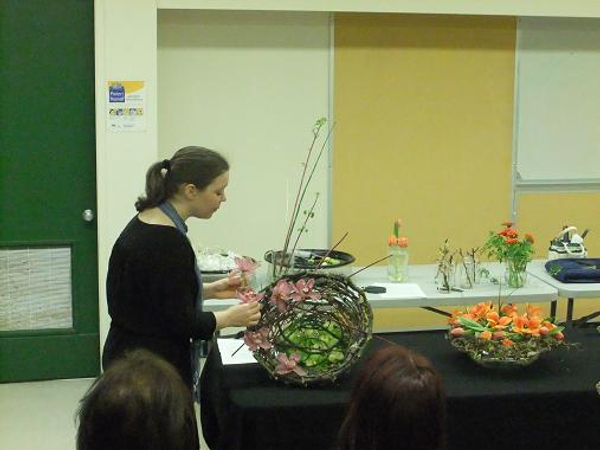 Then to change it into a warm forest floor design I made a red dogwood stick lattice to suspend my test tubes on. I filled the test tubes with pink tinted Jasmine buds and Cymbidium Orchids. The lip of the orchids was exactly the same dark red as the dogwood.
Sign up for my weekly newsletter
Every week I add a new design with related tutorials. Be sure to subscribe to receive an email notification with design inspiration.