My Creative Workbook
Christine de Beer - effortless floral craftsman
Wire two Equisetum shoots into a heart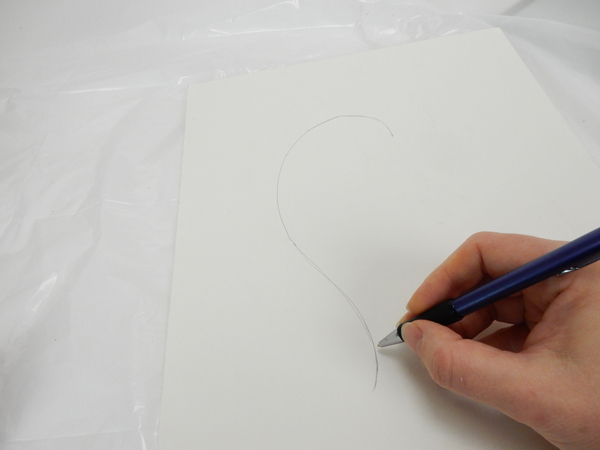 Draw one half of a curvy heart on paper.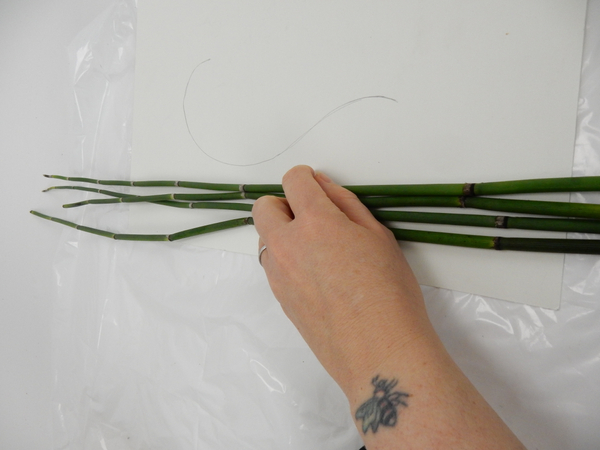 Choose two straight Equisetum shoots that are long enough to follow the shape generously, with some length to spare.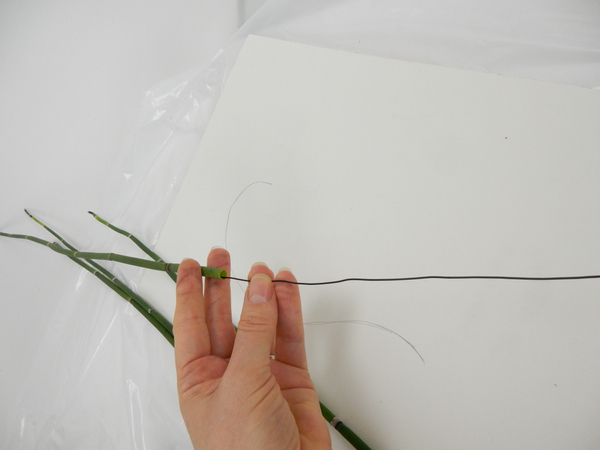 Press a wire into the hollow cavity of the shoot
See the Tutorial below for more detailed information on how to wire Equisetum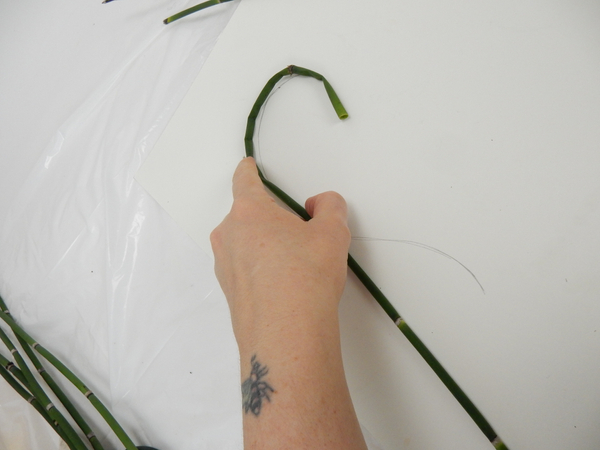 Curve the shoot to follow the half a heart shape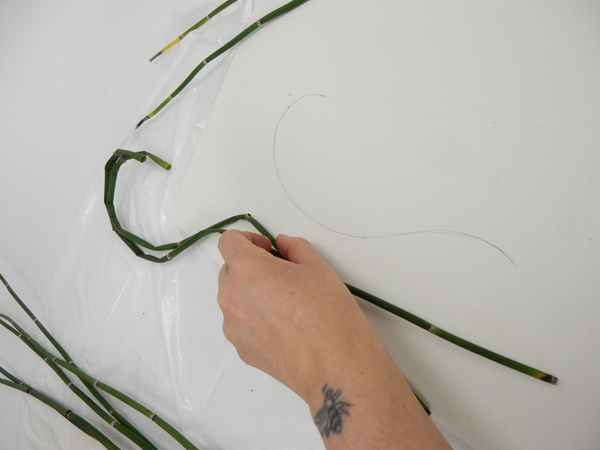 Let the stem extend so that it can be in water. Also make sure that the part of the stem that will be in water is not wired so that your container is not stained with rust.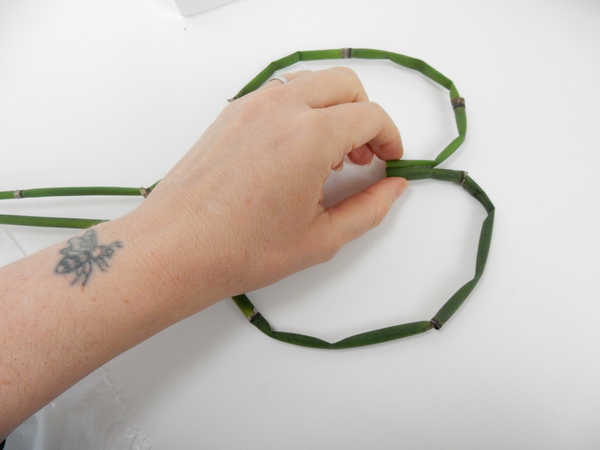 Match the two shoots and glue it into a heart shape.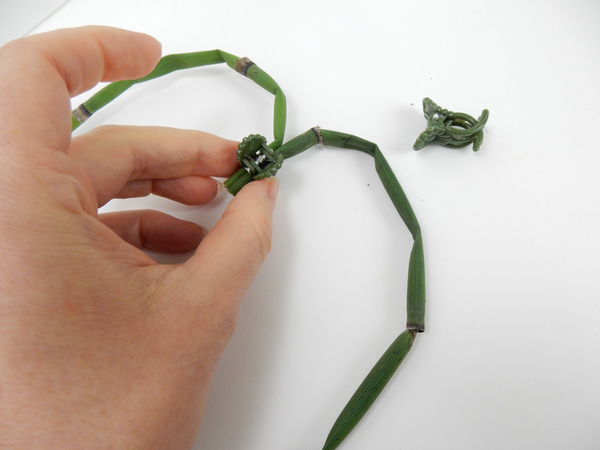 Secure it with butterfly clips while the glue sets.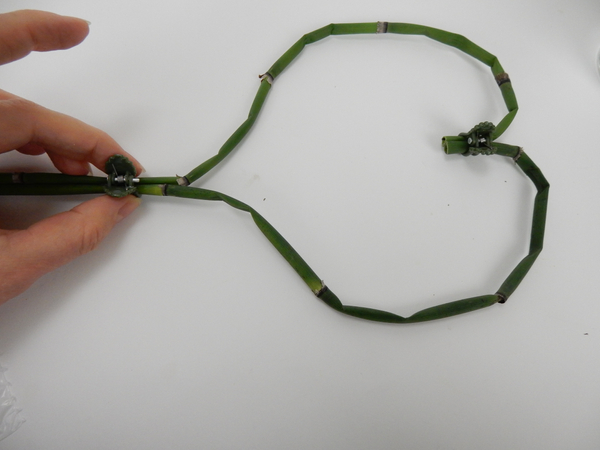 Add a bit of glue to the bottom where the shoots connect and glue.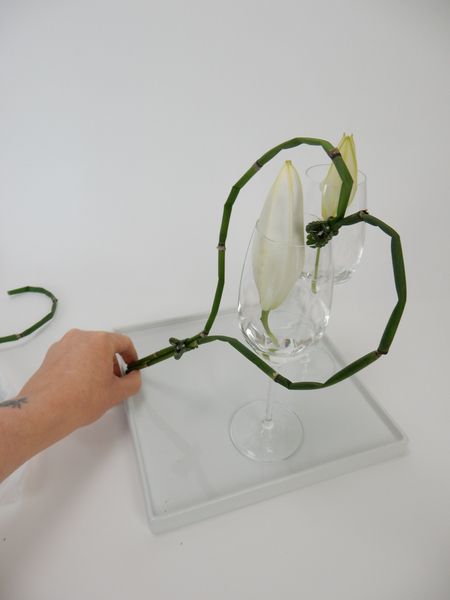 Lean the hearts against the lilies.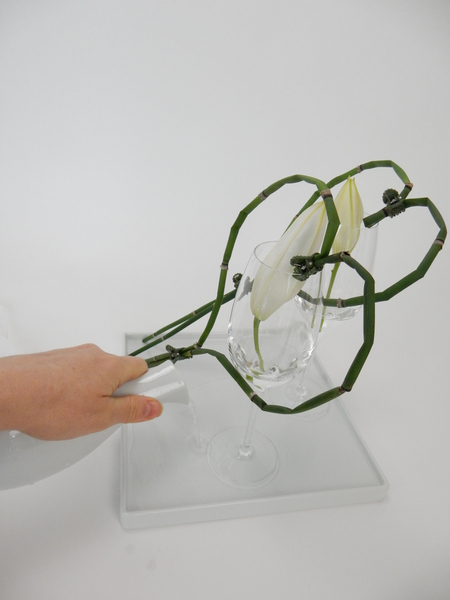 Fill the shallow container with water to keep the shoots hydrated and remove the clips.
Sign up for my weekly newsletter
Every week I add a new design with related tutorials. Be sure to subscribe to receive an email notification with design inspiration.