My Creative Workbook
Christine de Beer - effortless floral craftsman
Willow and Rose heart armature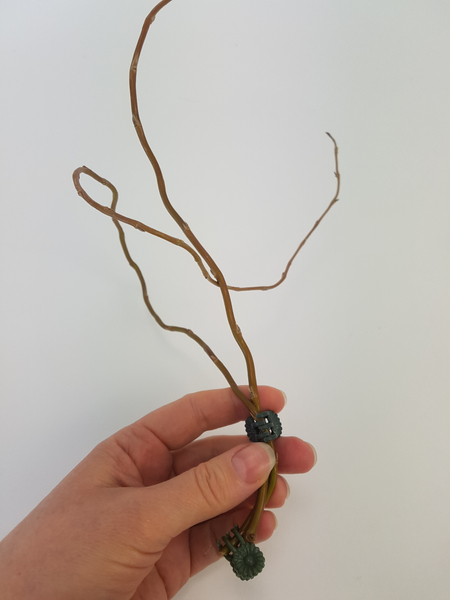 Temporarily secure two willow stems with butterfly clips.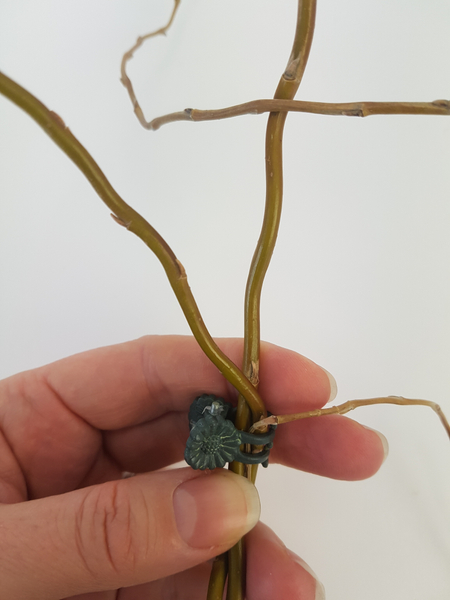 Press a pliable willow stem between the clasps of the clip.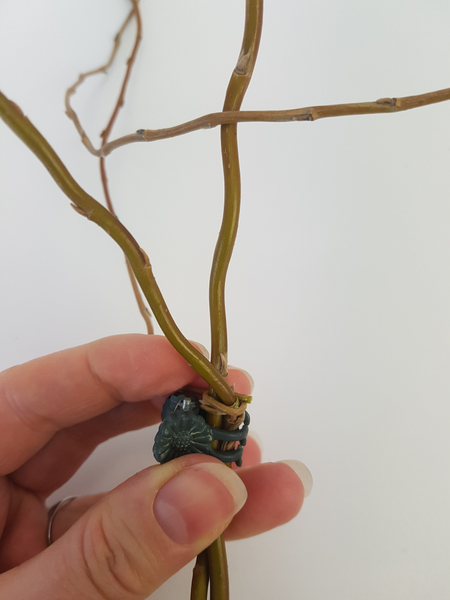 Wind the willow stem around the first two stems making sure to catch the end of the winding stem to secure.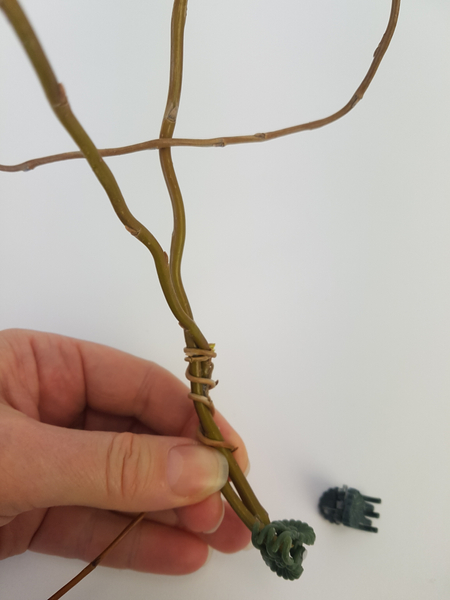 Remove the clips and continue to wind the stem tightly around its own stem-end and down the two willow stems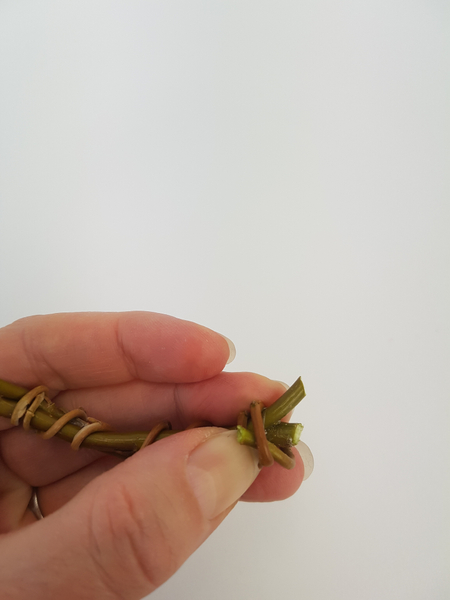 Knot the end of the winding stem.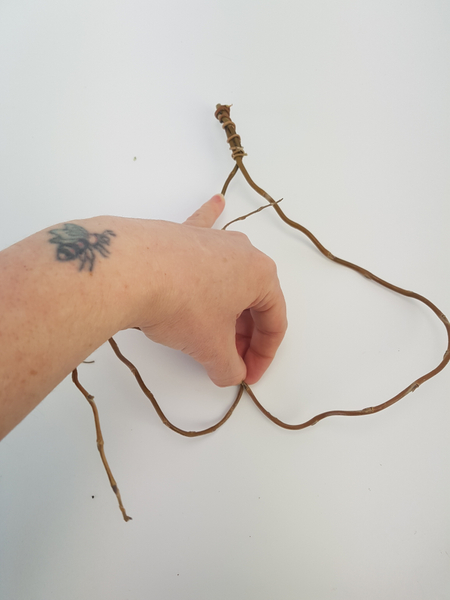 Shape the two willow twigs to create a heart.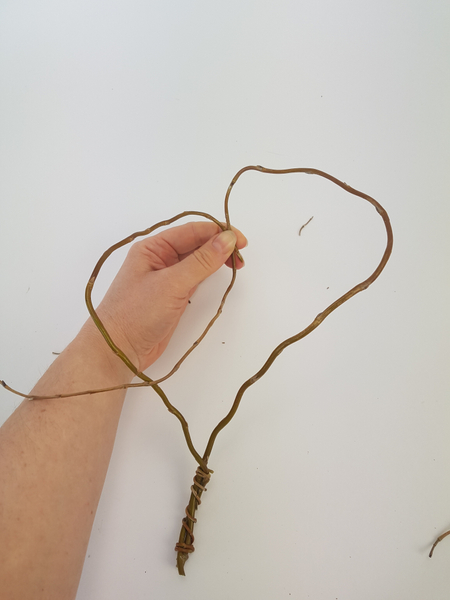 And wrap the willow to secure...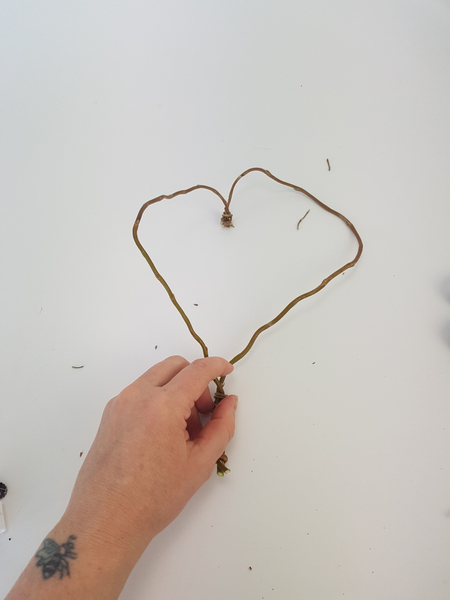 ... to create your basic heart outline.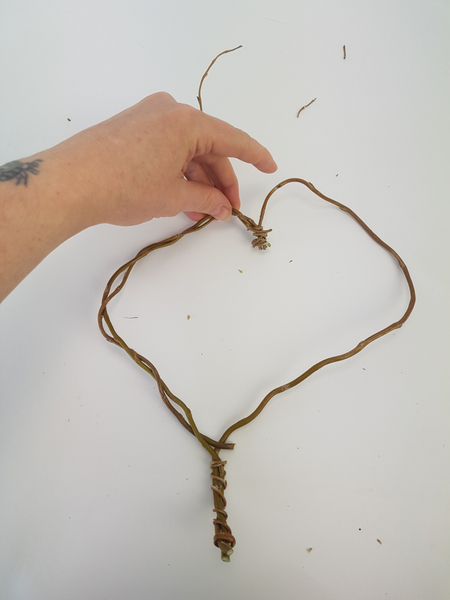 Weave a few stems around this shape to make it strong enough to carry the miniature roses.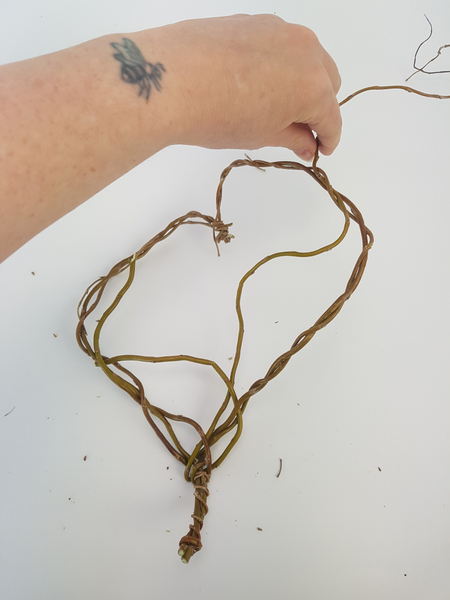 Weave in more stems to colour in the heart shape.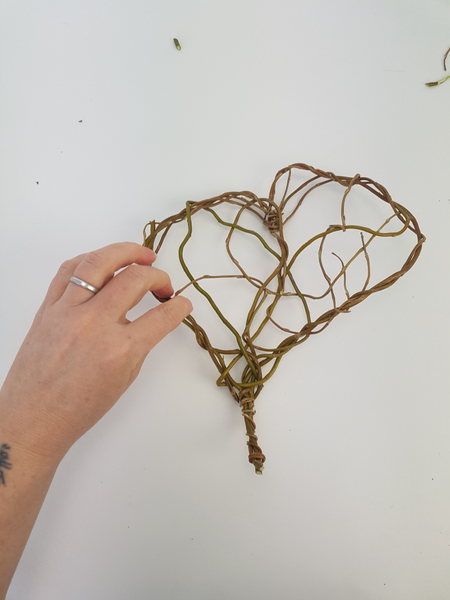 Craft the heart flat on a working surface so that it remains neatly shaped. If it bends out of shape while weaving set it back on the working surface and press it flat.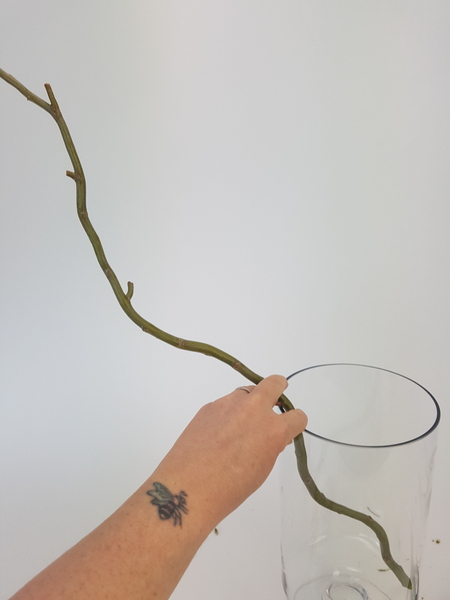 Place a willow twig, at an angle, in a container.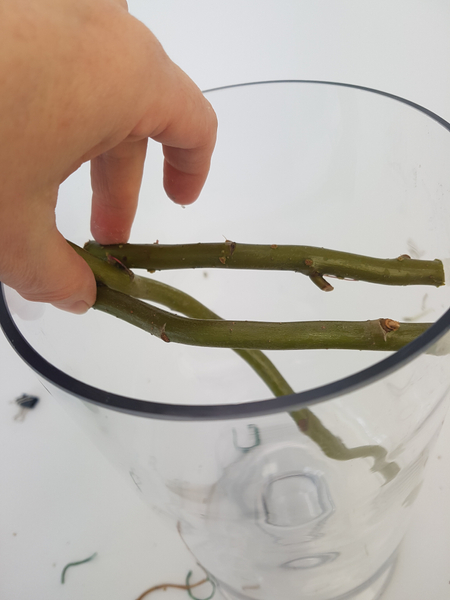 Cut two sturdy willow twigs to wedge into the glass container to keep the upright twig in place.
For more details see the Tutorial below.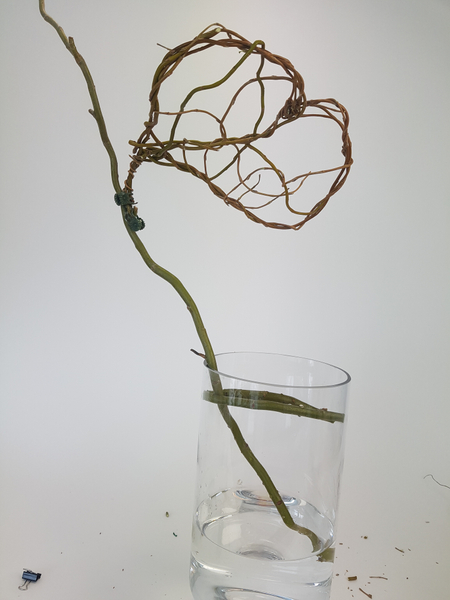 Place the heart shape on the twig. Hold it with clips so that you can, at this stage, adjust it to get it to lean just so.
Replace the clips with cable ties.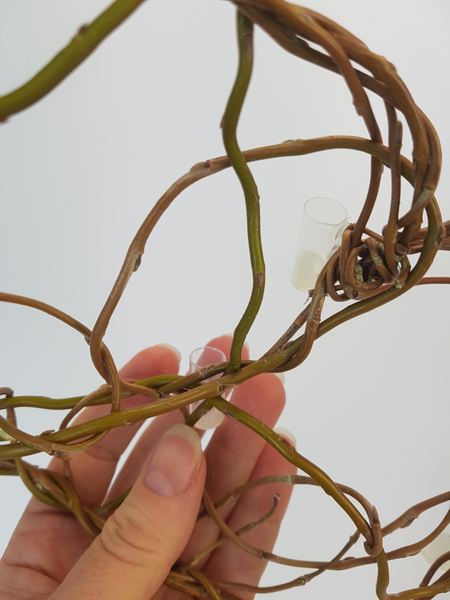 Glue in the water tubes to keep the roses hydrated.
See the Tutorial below for detailed instructions on how I make water tubes from drinking straws.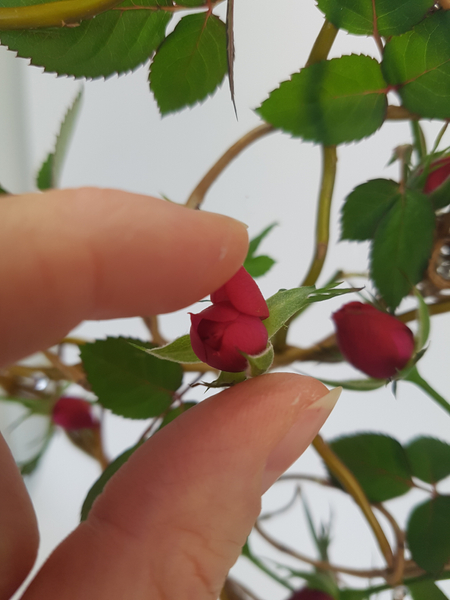 Fill the water tubes and add the fresh roses to the design.
Sign up for my weekly newsletter
Every week I add a new design with related tutorials. Be sure to subscribe to receive an email notification with design inspiration.