My Creative Workbook
Christine de Beer - effortless floral craftsman
Manipulate Blossoming Twigs To Hang Fluttering Woven Grass Hearts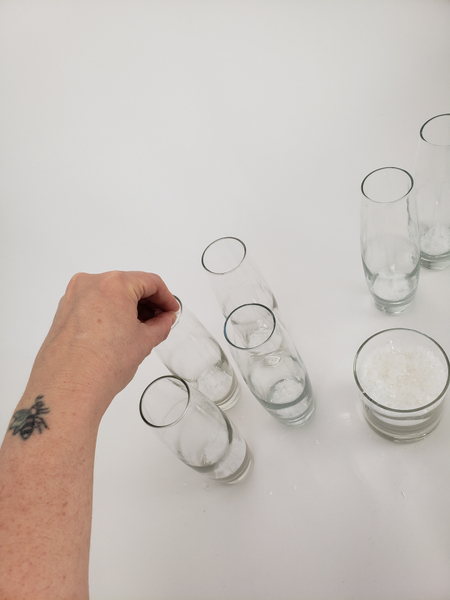 Sprinkle a tiny bit of artificial snow in six bud vases.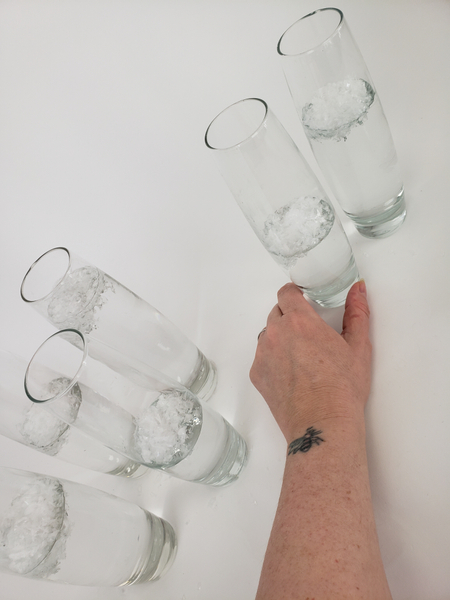 Pour water into the bud vases so that the snow floats.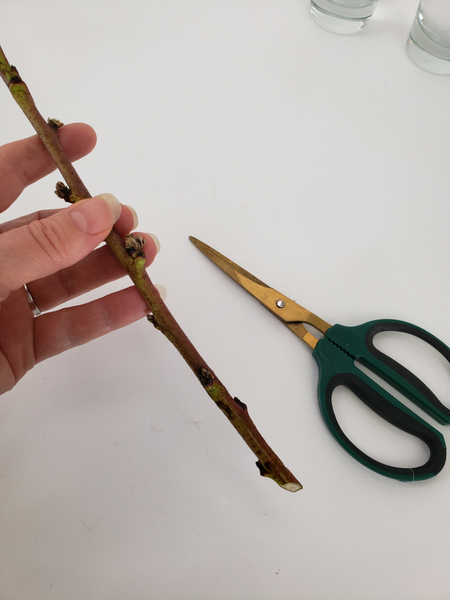 Give the blossoming peach branches a fresh cut...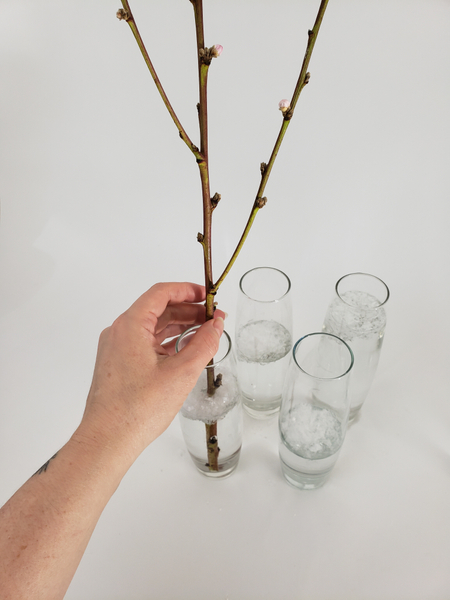 Place the branch in a bud vase.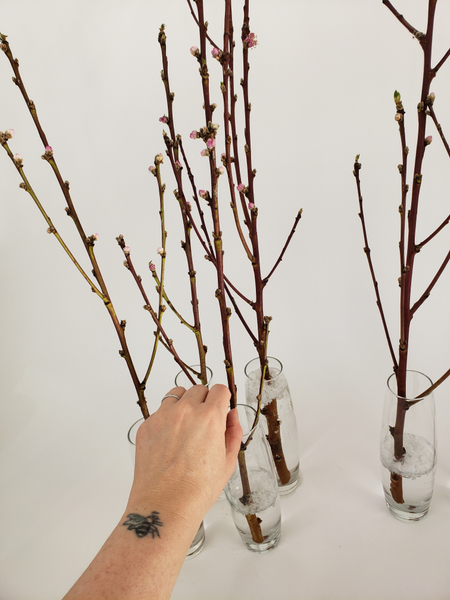 Turn the blossom branches so that they settle in a neat upright position. This makes the design look less visually cluttered and highlight the few branches that we manipulate to hang the hearts from.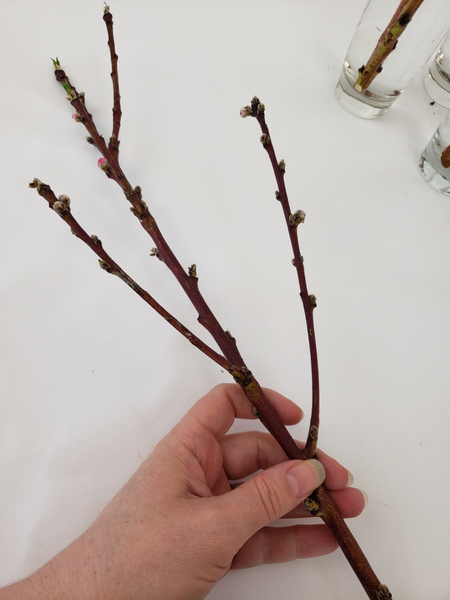 Start to manipulate a side branch to slant it more dramatically... note this is what the branch looked like before I started to bend it.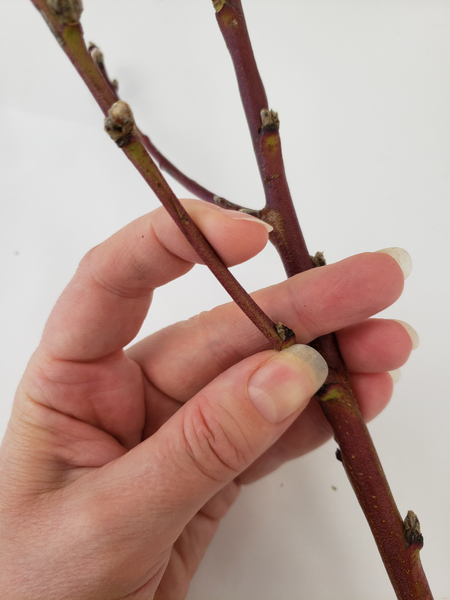 Slowly bend the branch. The pad of your thumb remains below the branch to support it. This keeps the branch from snapping.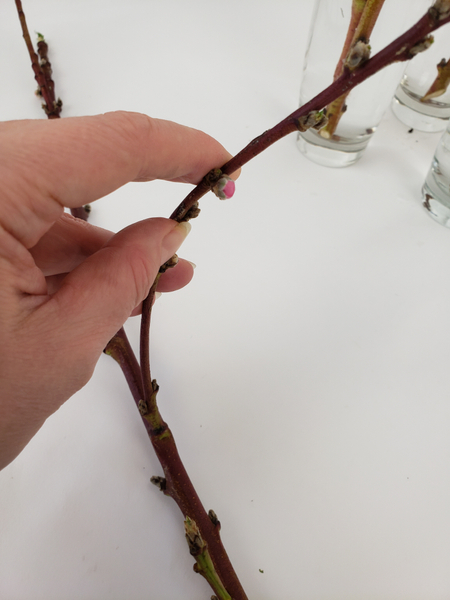 Slowly move along the branch, bending the branch a little bit at a time to create the curve you want.
See the Tutorial below for more detailed instructions on how to Manipulate branches and twigs into curves. Book readers turn to page 284 ... with a new manipulating twig design on 286 that would be perfect for more Valentine's Day inspiration.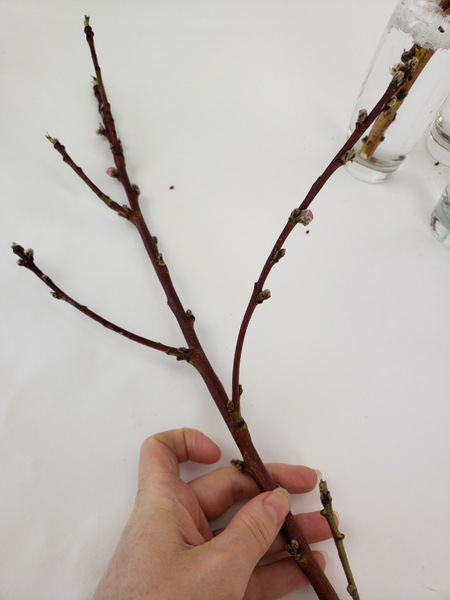 ... just perfect! The new curve is now set into the branch and I am ready to assemble the design.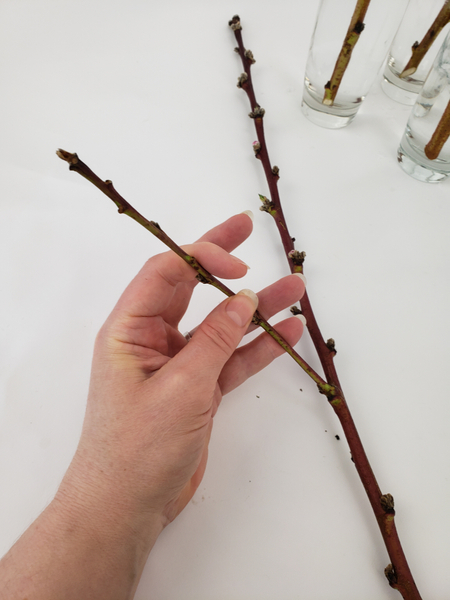 Design Note: this is the starting point of the second branch...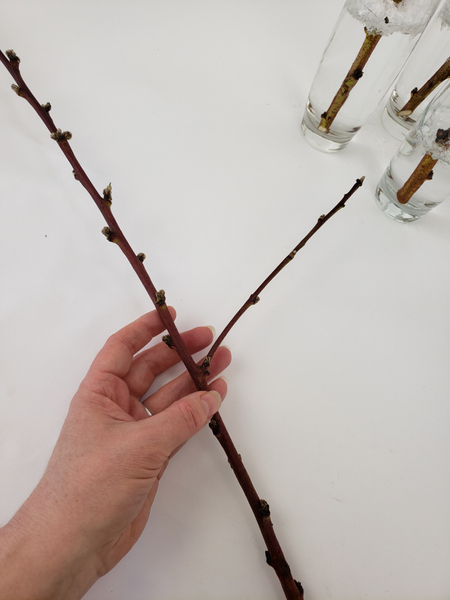 ... and this is after I manipulated it. Ready to design with.
Newsletter subscribers: Note those green buds? They are part of my subscribers only tip for this week. Make sure you are subscribed to receive your once a week email the moment the new design is up and ready for you... and of course follow along to see how you can benefit from using these design specific tips in your own work.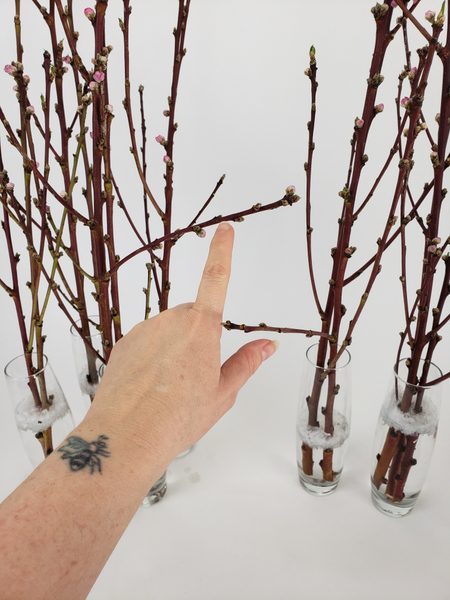 Set the bud vases on your display surface. Arrange them so that it looks just right for you. I arranged in neat rows of two. Four on one side and two on the other. With a dramatic gap between the two. I used the manipulated branches to bridge the gap by shaping only two side branched to point to each other.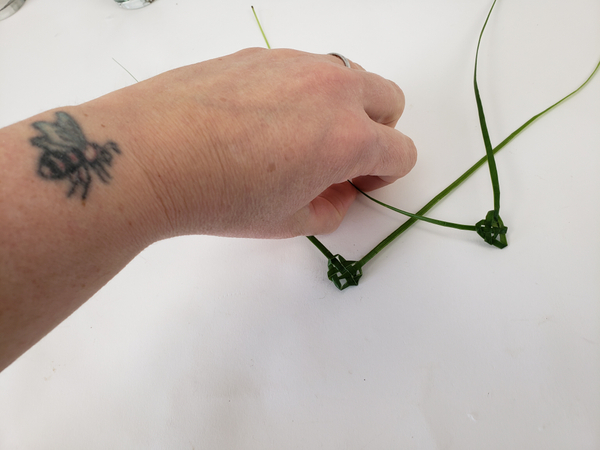 See the Tutorial below for detailed instructions on how to Weave these delicate hearts from grass.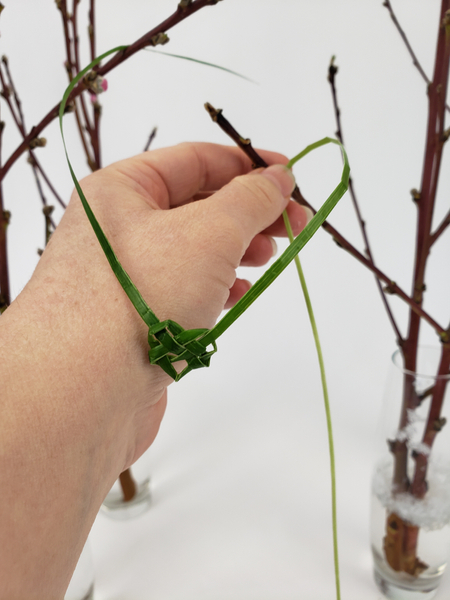 Hang the hearts between the two manipulated side branches...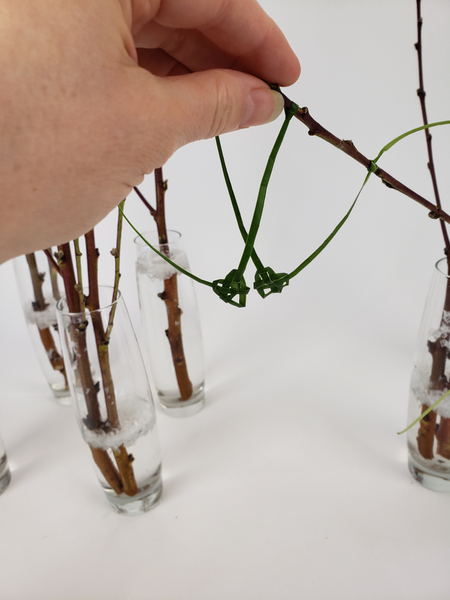 Secure the grass by knotting the end to the branch...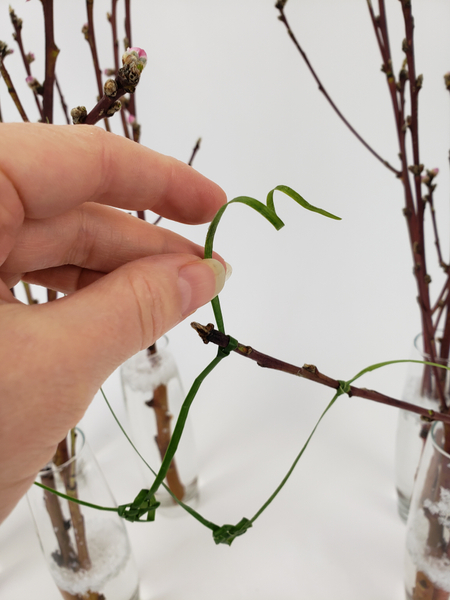 And curling the dangling end of the grass.
You can find a way to curl the grass below in the Tutorial section. For a tighter, more controlled curl turn to page 289 in my book... where I talk about manipulating grasses.
Sign up for my weekly newsletter
Every week I add a new design with related tutorials. Be sure to subscribe to receive an email notification with design inspiration.