My Creative Workbook
Christine de Beer - effortless floral craftsman
Braid a Celtic heart knot
10 September 2012

and more
This is a traditional Celtic craft knot. Only, I am not tightening the knot and am braiding it with foliage.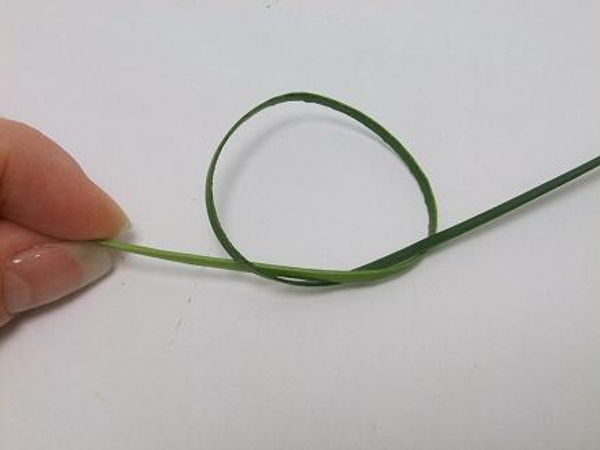 Make a knot from a blade of grass, palm or a section of ripped flax, as I did here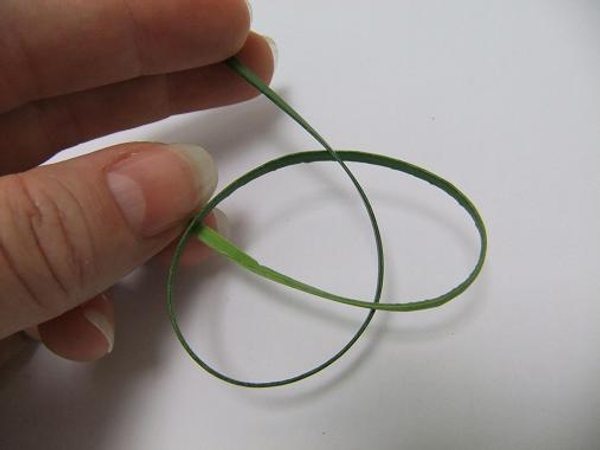 Bend both ends up to point to the top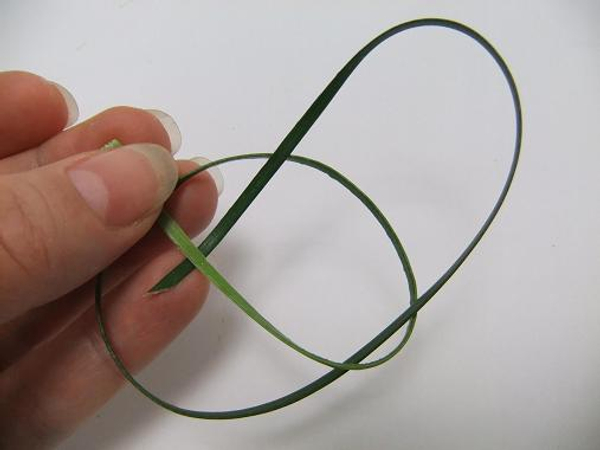 Bend the right leg in and weave it under the middle blade of grass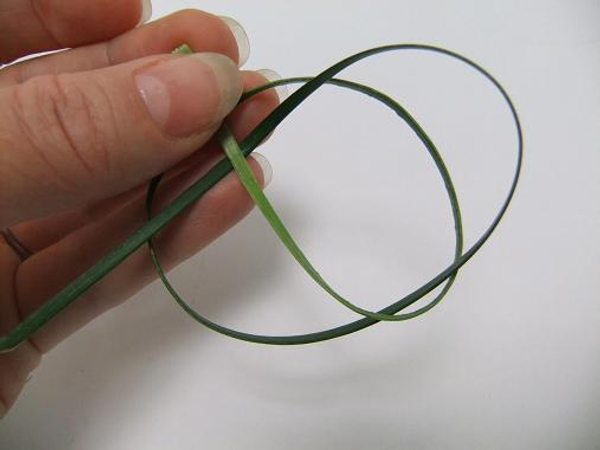 Pull the blade end through the knot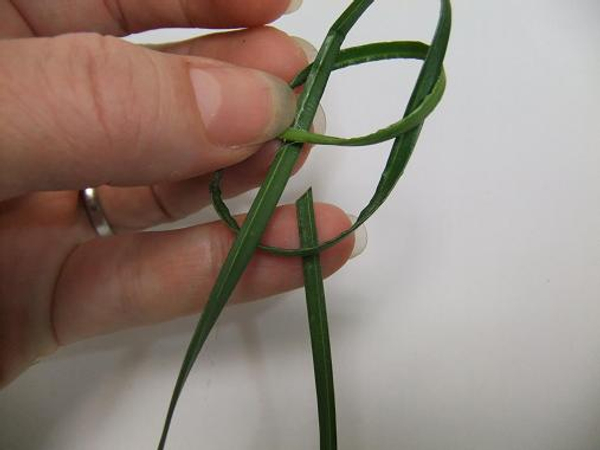 Bend the blade and weave it under the outside loop of the knot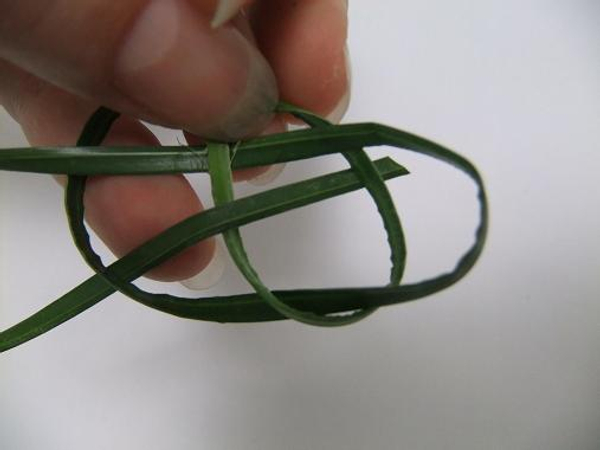 Weave the blade over the inside knot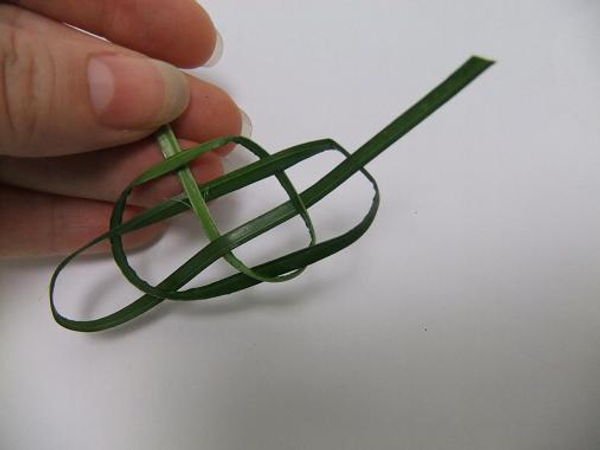 Under the next piece and over and out to complete the knot.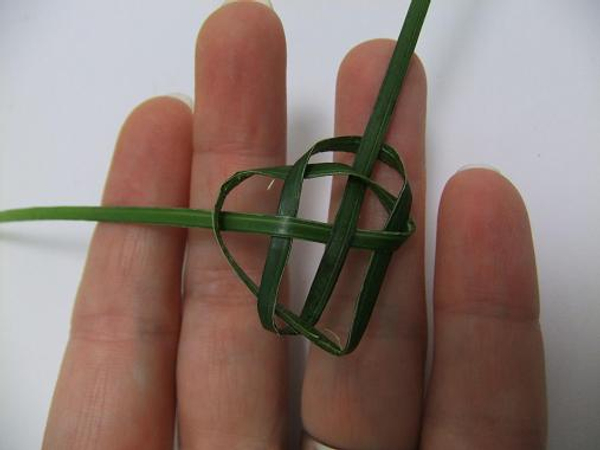 Bend the middle point at the bottom at a sharp angle. Then wiggle and pull the knot tighter to shape the heart.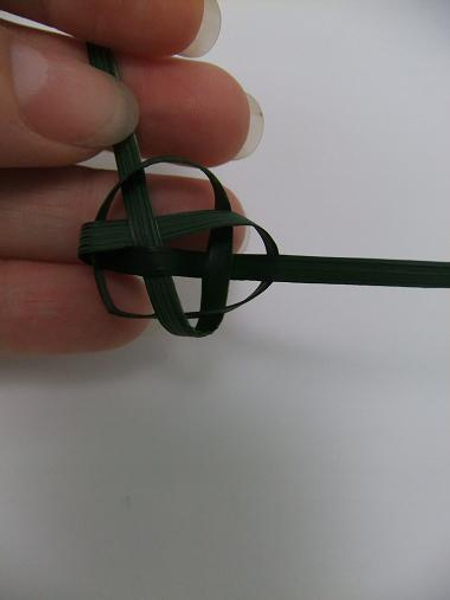 Using a thicker blade of grass to braid the Celtic heart knot
Sign up for my weekly newsletter
Every week I add a new design with related tutorials. Be sure to subscribe to receive an email notification with design inspiration.