My Creative Workbook
Christine de Beer - effortless floral craftsman
Plaiting a palm thorn garland
You can use palm (traditional) or New Zealand flax, Typha, iris or Cymbidium orchids leaves (as I did here)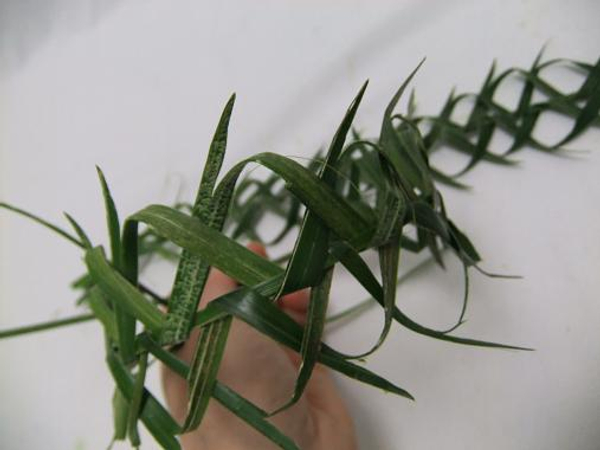 This is the basic technique used in traditional Easter crafts to plait a crown of thorns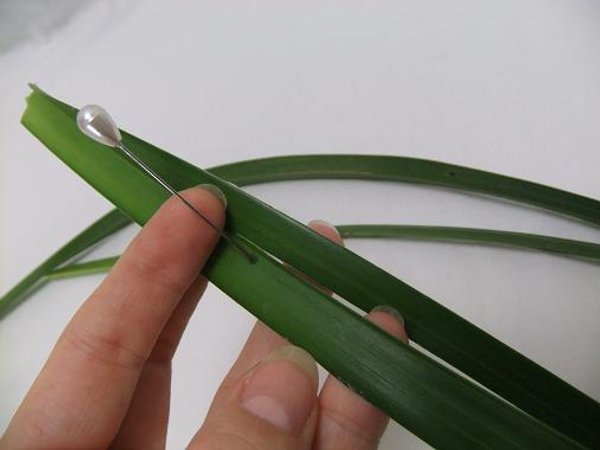 Split the leaf with a corsage pin.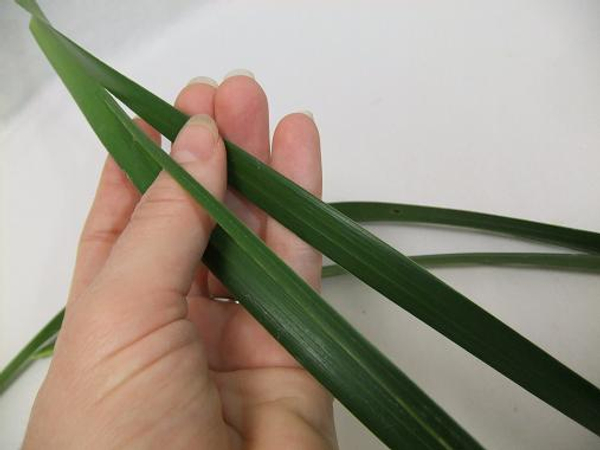 Split the main vain in the middle of the leaf.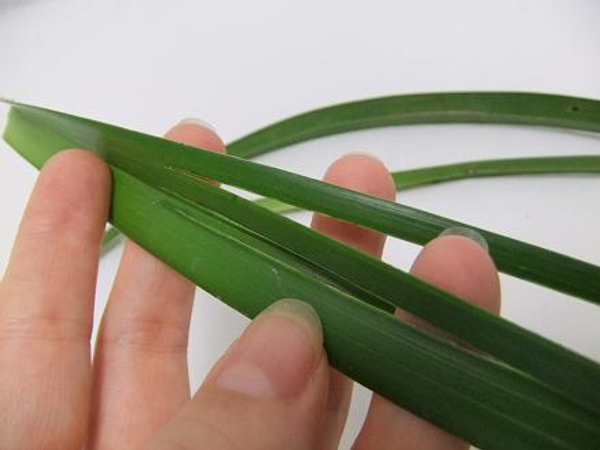 Split the one half in two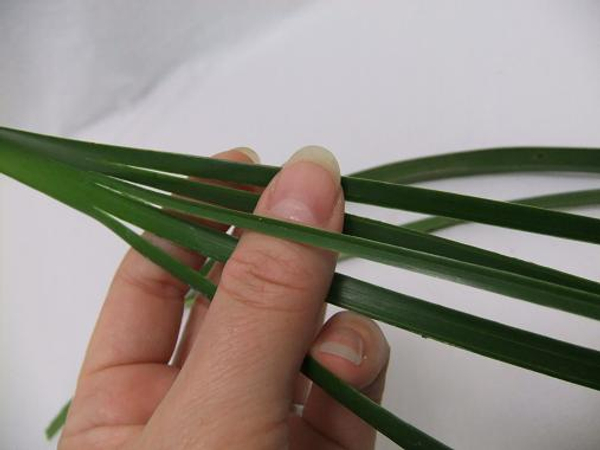 Split the other half in two.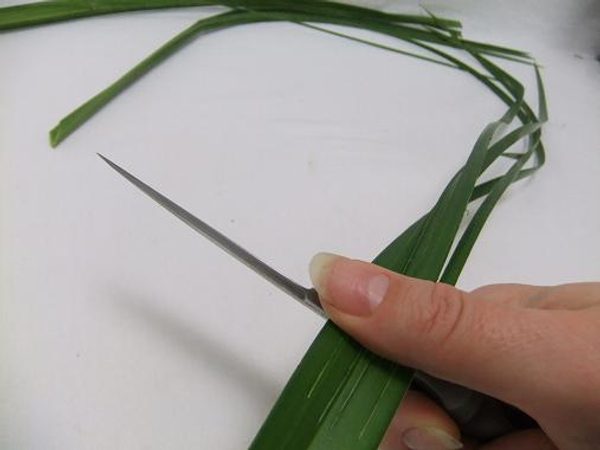 You will need a sturdy middle vain to plait around. Remove the vain and set it aside. Gather the left over sections. Run the back of your knife (blunt side) along the leaf to remove some of the moisture and to make it more pliable.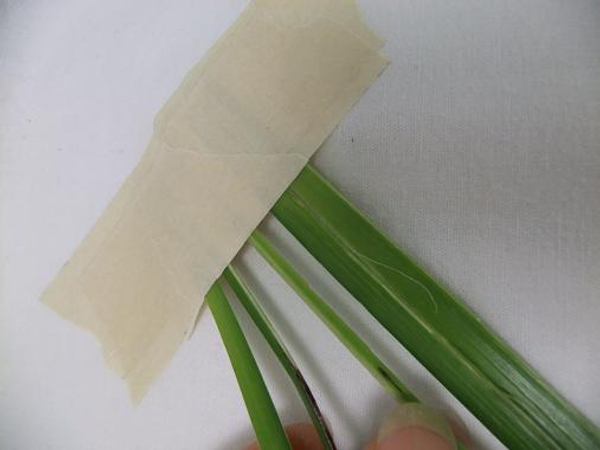 Tape the leaf to your working surface with masking tape.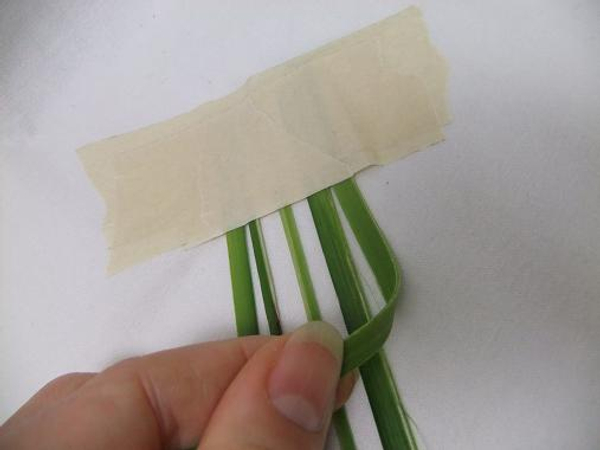 Start the plaiting pattern. Fold the outer leaf in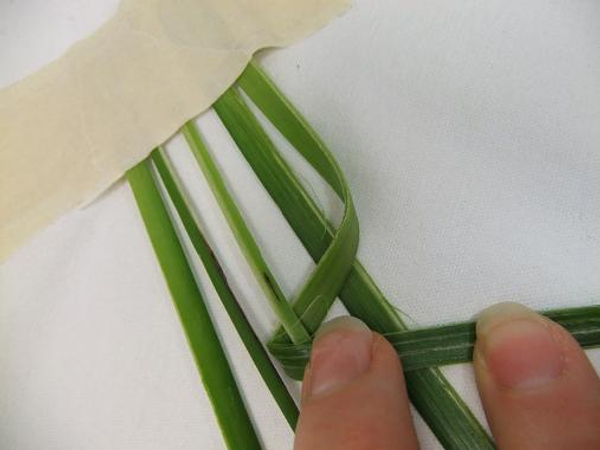 and around the strong vain.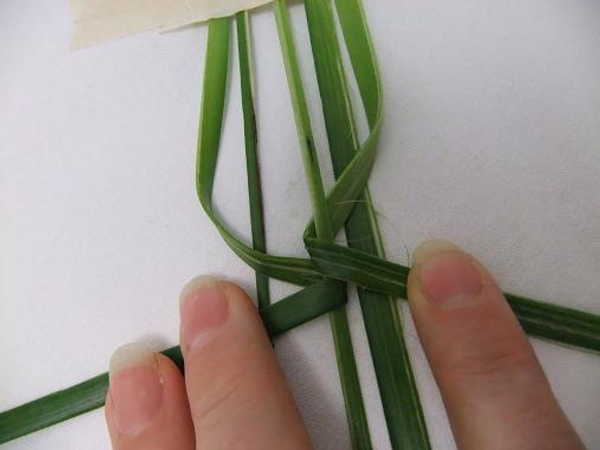 Fold the opposite leaf in and around the vain.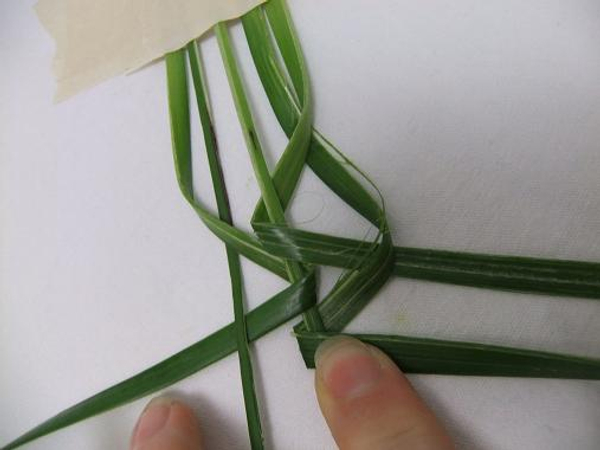 Fold the next leaf in and around the vain.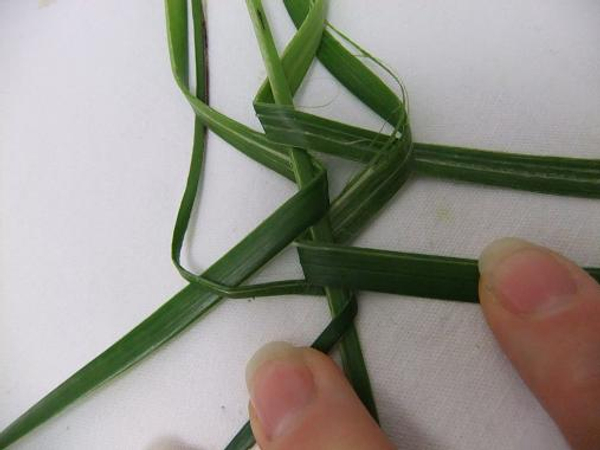 Do the same on the opposite side.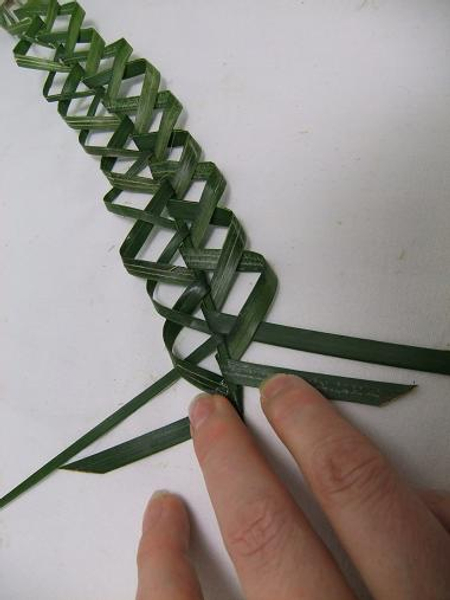 Continue the plaiting pattern. Folding the outer most leaf in and around on the one side and then the other.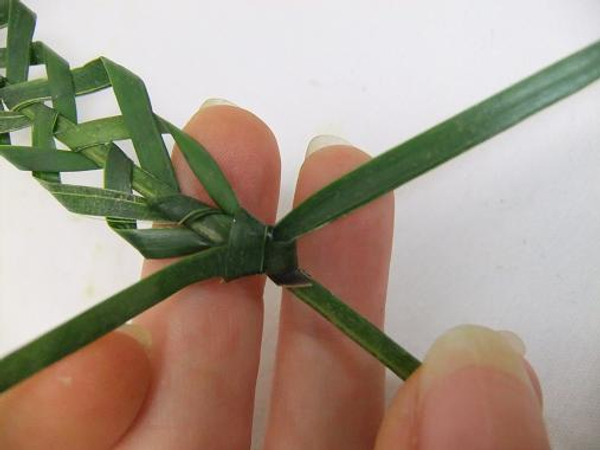 Weave the end pieces in on itself and cut the dangling leaf bits short.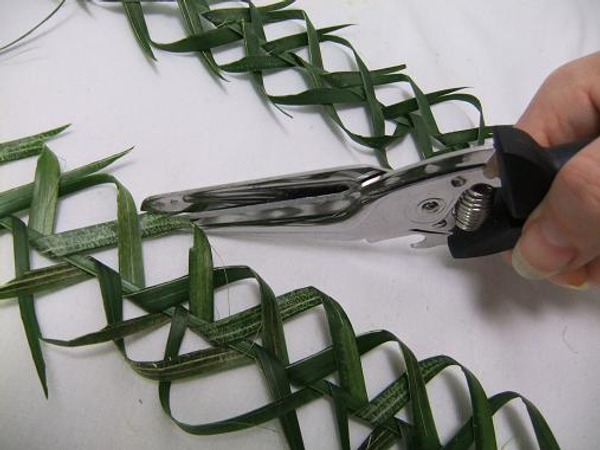 Cut into the leaf to give it it's dramatic thorns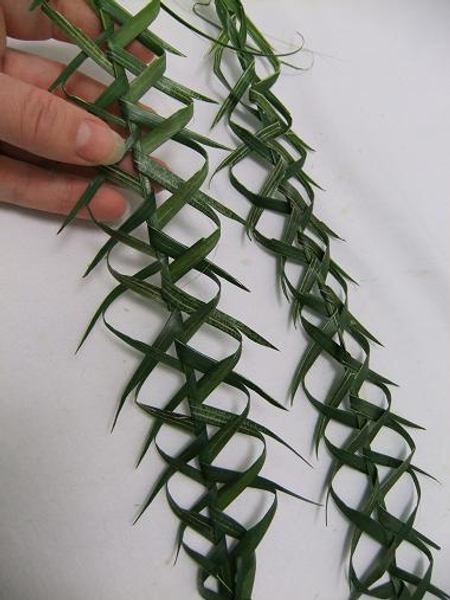 Plaiting a palm thorn garland.
Sign up for my weekly newsletter
Every week I add a new design with related tutorials. Be sure to subscribe to receive an email notification with design inspiration.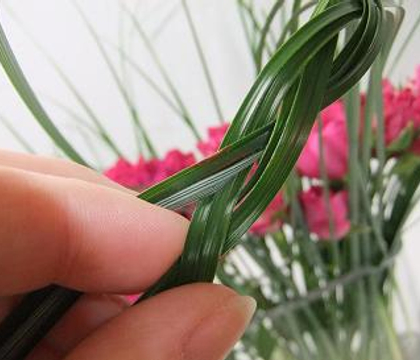 25 April 2012
A plait, a braid or a French knot grass collar
"Plaid" and "braid" are synonyms, and where you are from will most likely dictate whether you use plait (British) or braid (American or Celtic). Some people also refer to...