My Creative Workbook
Christine de Beer - effortless floral craftsman
Hanging knotted foliage hearts from Quince blossom branches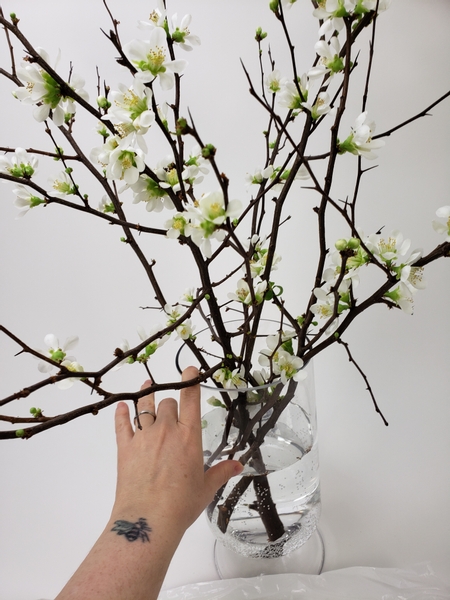 Place a generous bunch of blossom stems in a large glass vase
For my design I wanted to play a bit with horizontal and vertical lines so I sorted the bunch into two batches. I explain a bit more in our email our tip for this week. The sign up is below this post if you are not yet receiving your tip of the week email.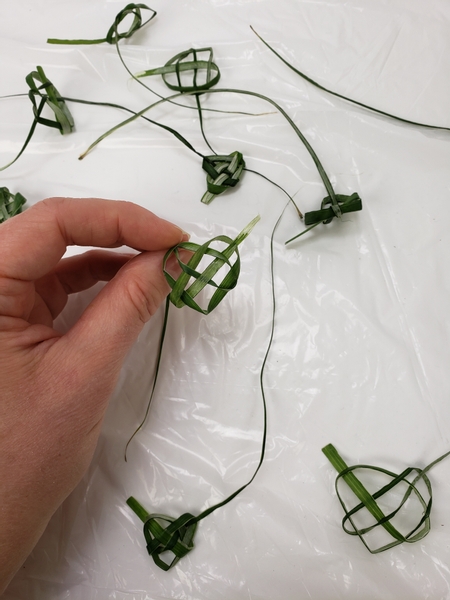 Knot a few ripped foliage hearts to hang from the branches.
Mastering tying a wide selection of knots is such a great skill for floral designers. It can really make or break a design. Even learning a few decorative knots can come in handy. You never know when you need a heart to add a bit of love to a design. Book readers turn to page 49 to 63 for my favourite knot Tutorials. To get you started I have also included the Tutorial for this heart knot below this post.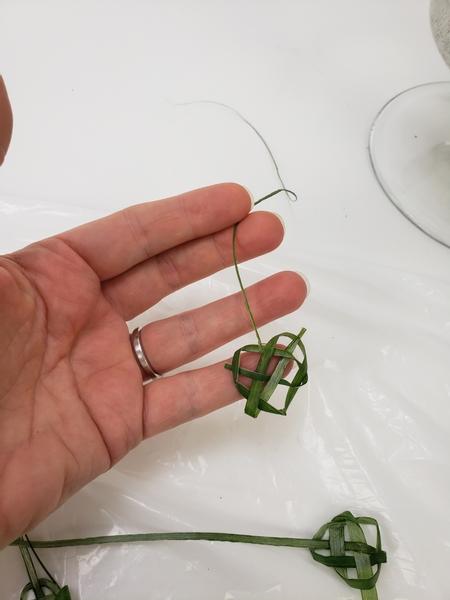 Add a long strand of ripped foliage to hang your heart from.
See the Tutorial below for more information on how to rip foliage.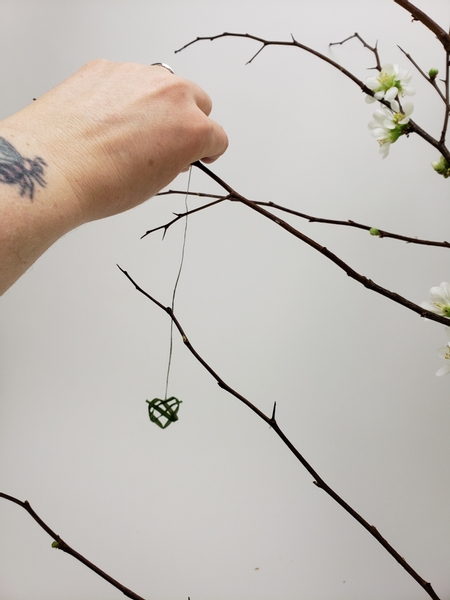 Hang the heart from the branch. Again see our email for a longer explanation but also take notice of how long this strand is. I wanted to exaggerate the vertical and horizontal lines.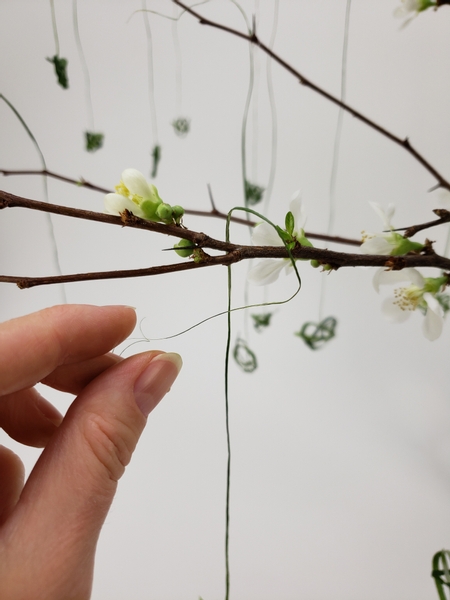 To finish the design and add just a bit more detail (and contrast) I curled the strand of ripped foliage at the end so that you lean in closer to have a look.
This strand of ripped foliage is so delicate that I needed to take care not to break it. Use the curling technique on page 289 of my book.
For more information about my book: The Effortless Floral Craftsman


Sign up for my weekly newsletter
Every week I add a new design with related tutorials. Be sure to subscribe to receive an email notification with design inspiration.