My Creative Workbook
Christine de Beer - effortless floral craftsman
Wrap around grass loop and knot armature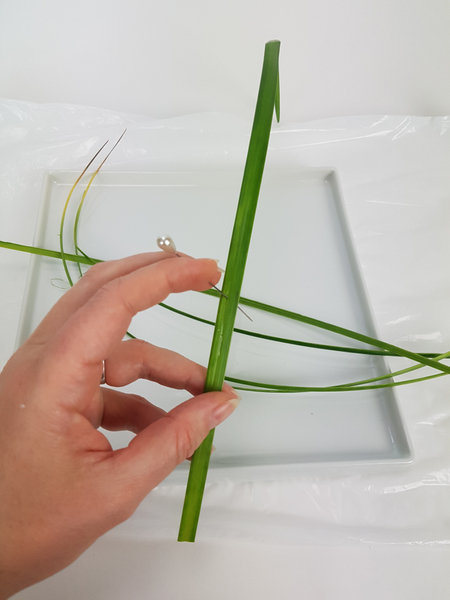 Rip a blade of grass into thin strips.
See the Tutorial below for more detailed instructions on how to rip grass.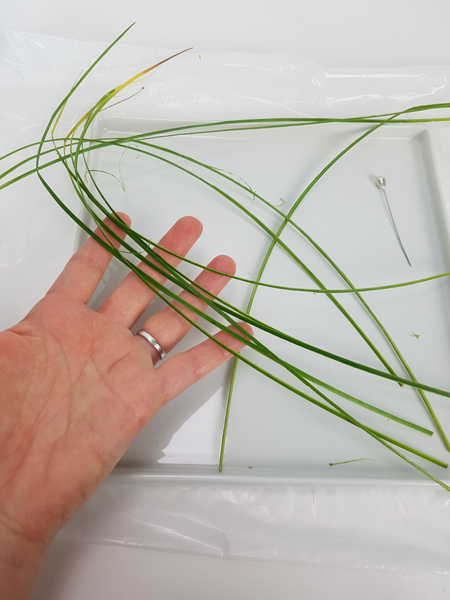 Rip the grass into roughly the same size strips.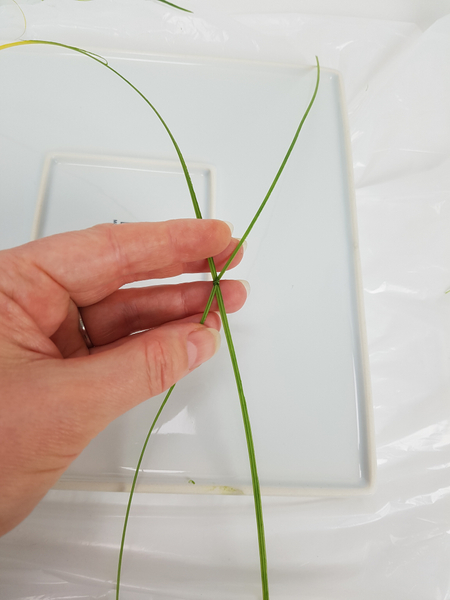 Knot two strips in the middle. Place the strips on the upturned (underside) of a shallow container.
The armature wraps around the container. You will right the container once the grass is secure to design in the "right" side.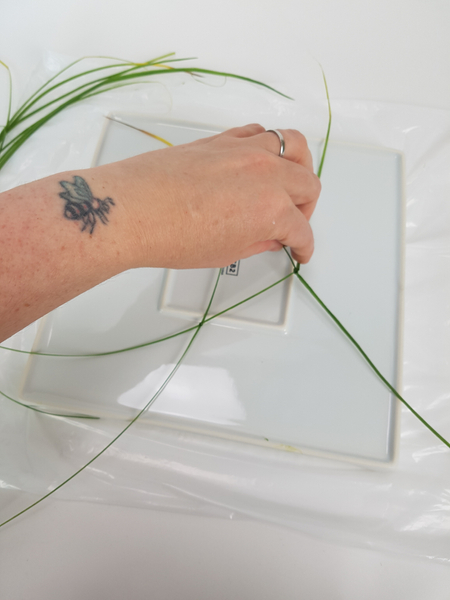 Knot another strip of grass to one leg of the previous knotted strip.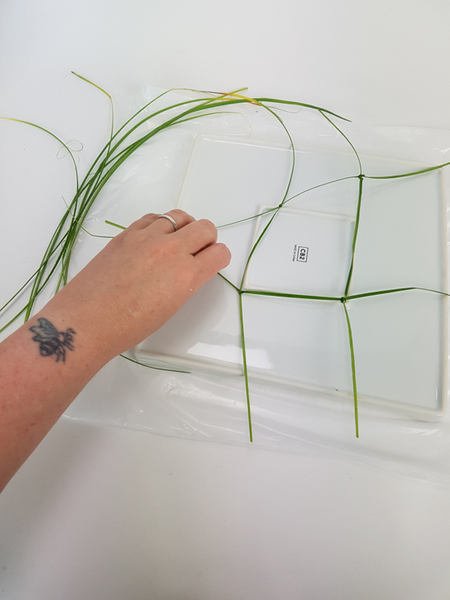 When you have a knotted square you are ready to turn the container over.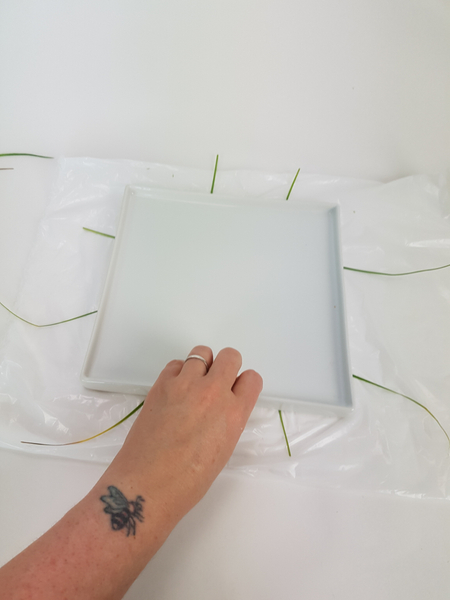 Rest the container on the knotted grass.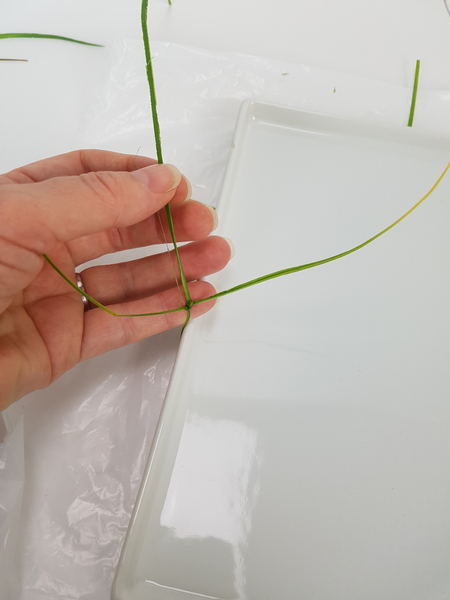 Fold the ripped grass over to the front and start knotting in grass strips.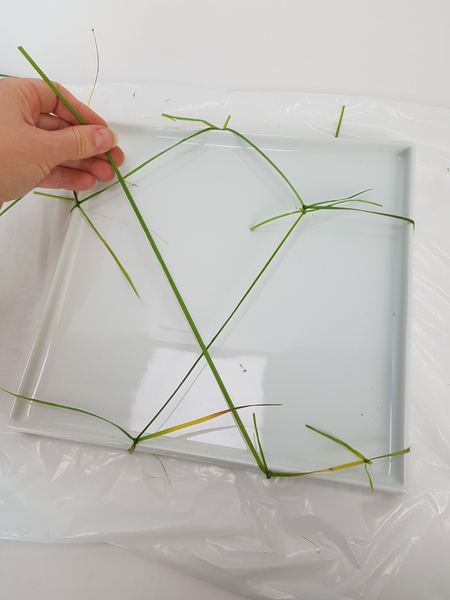 Pull the grass gently so that it fits the container snugly.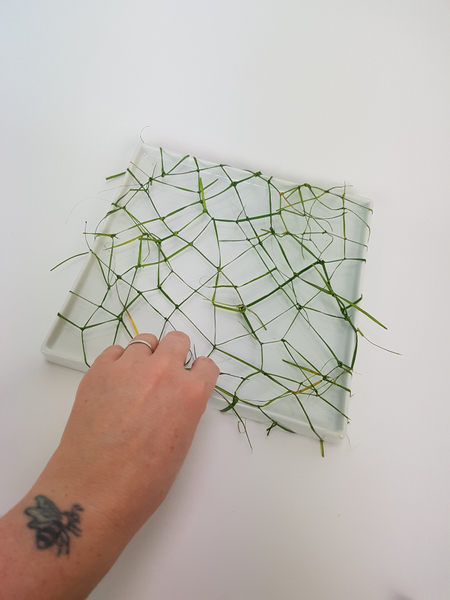 Cover the entire container surface with knotted ripped grass strips.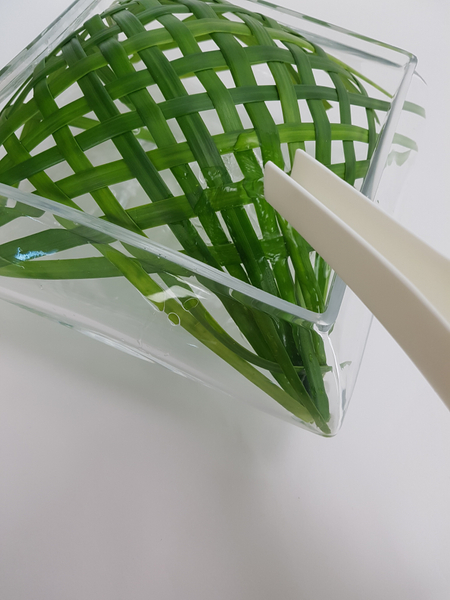 Fill the container with water.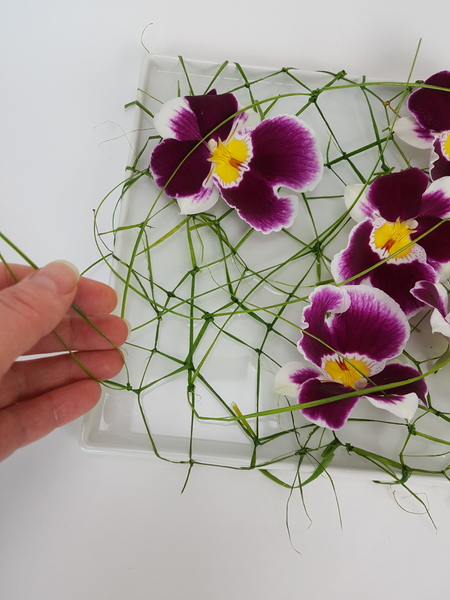 Set your flowers in the shallow container. The flower stems should be in water and the flower resting above the water on the knotted net of ripped grass.
Design note: You can cut away all the dangling ripped grass ends, if you want to. The flowers are so dramatic that I decided to add extra long ripped strips to dangle over the flowers so that the knots do not get lost in the design.
Sign up for my weekly newsletter
Every week I add a new design with related tutorials. Be sure to subscribe to receive an email notification with design inspiration.