My Creative Workbook
Christine de Beer - effortless floral craftsman
Swing ripped foliage over a mop-head of hydrangeas to follow the natural curve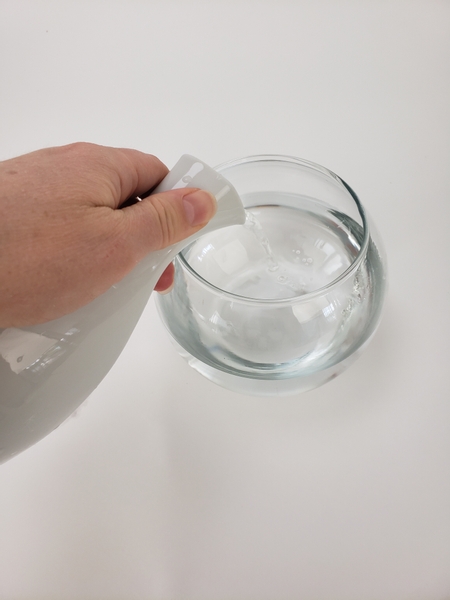 Fill a fishbowl vase with water.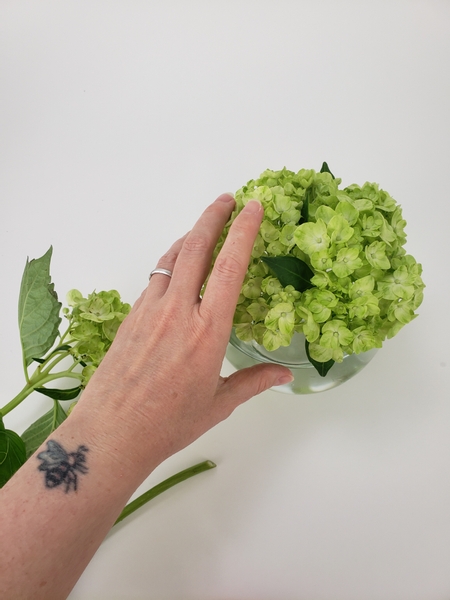 Cut the hydrangea stems short so that you can fill the vase with flowers.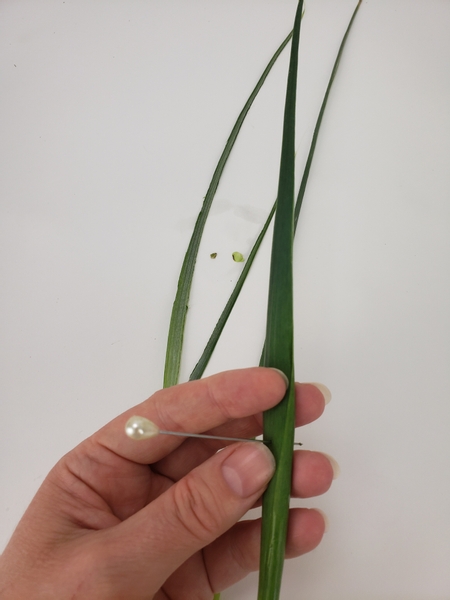 Rip grass or foliage into strips.
I used iris leaves for my design. Book readers turn to page 46 for additional tips for using ripped foliage and grass. The very first Tutorial looks so beautiful if you want to put in a little bit more effort to finish off the design. But to get you started I have included the basic Tutorial for ripping foliage below this post.

For more information about my book: The Effortless Floral Craftsman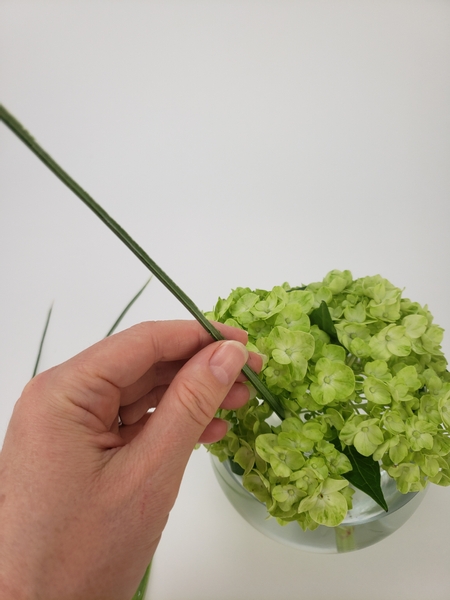 Slip the grass through the mop-head into the water below.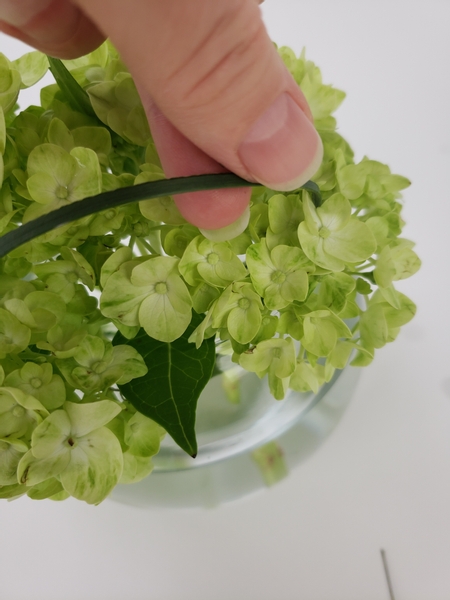 Gently curve the grass and insert it into the water at the other end.
Oh... this needs a bit of a pause. "Curve the foliage" is such a short sentence for such an important part of the design! I tell you more about that in this week's email. You will find the subscribe button below this post if you are not yet receiving your once-a-week notification email with the weekly tip.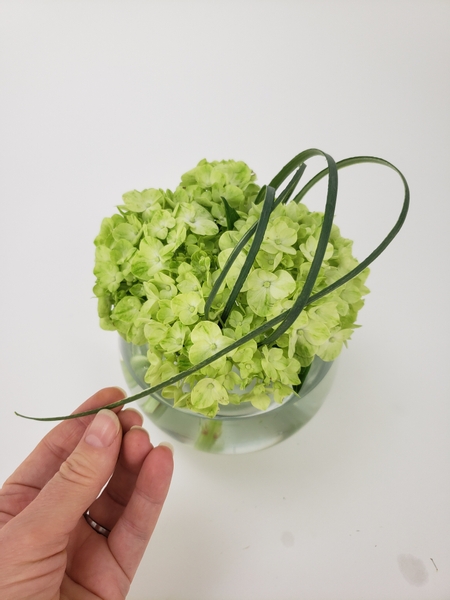 Drape the ripped foliage over the hydrangeas.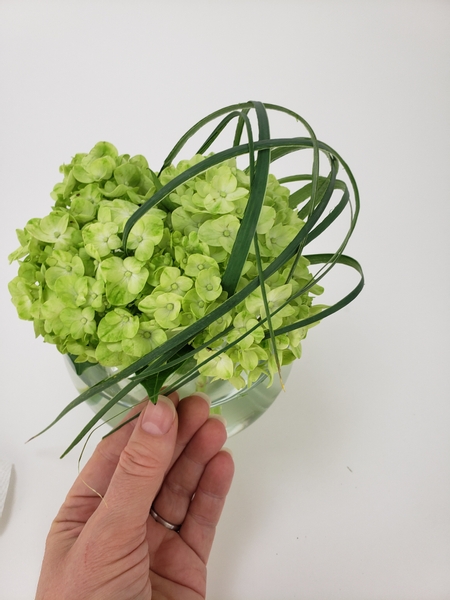 Allow the longer blades of grass or foliage to swing over the design and gently drape and rest towards the front.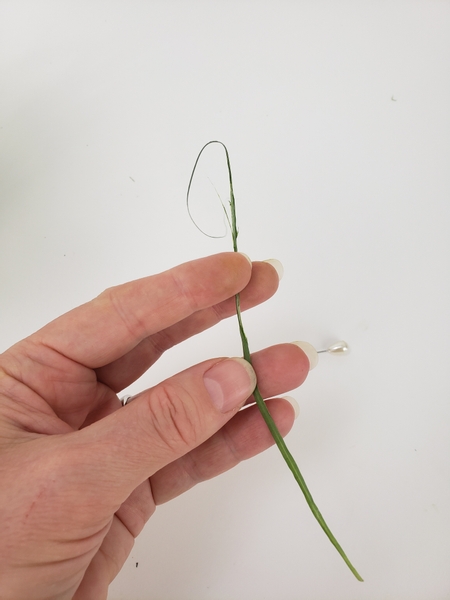 Curl the thinnest end of a few ripped strands.
See the Tutorial below for more detailed instructions... again you will also find more information about this in my book. Page 55 shows you how I curled ripped flax into beautiful ringlet curls.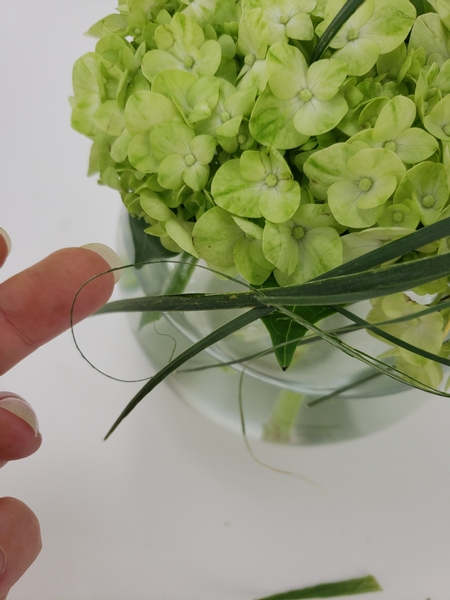 Insert the one end of the strand into the water and settle the curled end over the ripped foliage drape.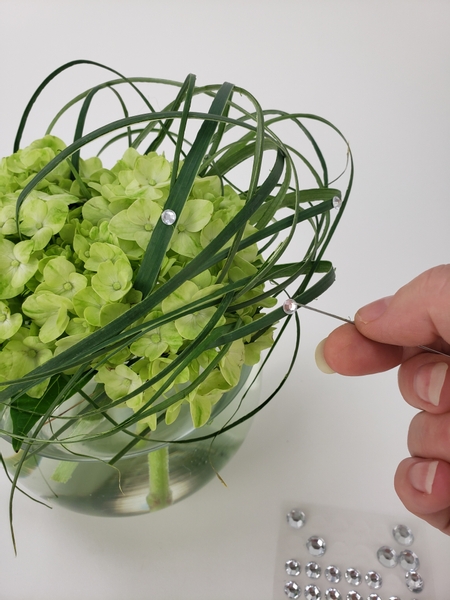 Add a few sparkling dew drop crystals to finish the design.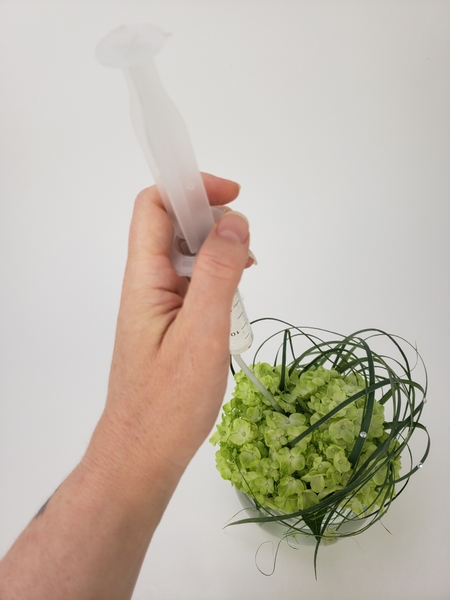 Top up the water so that the hydrangeas are in deep water and even the ripped foliage can remain hydrated.
Book readers turn to page 184 for a larger (upcycle) version but to get you started I have included a Tutorial for creating your own syringe with tube to top up the water without disturbing the design details below.
Sign up for my weekly newsletter
Every week I add a new design with related tutorials. Be sure to subscribe to receive an email notification with design inspiration.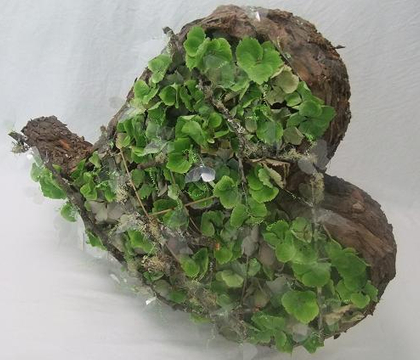 Hydrangea
Hydrangea, when cultivated as a cut flower rather as a plant it is often revered to as Hortensia