My Creative Workbook
Christine de Beer - effortless floral craftsman
All white, just not quite
My article and woven ring basket design featured in the in the summer issue of
DIY Weddings Magazine

Choosing a colour scheme for your dream wedding is as individual as your personal love story. It sets the tone of the wedding and is often the first thing people notice about your floral designs.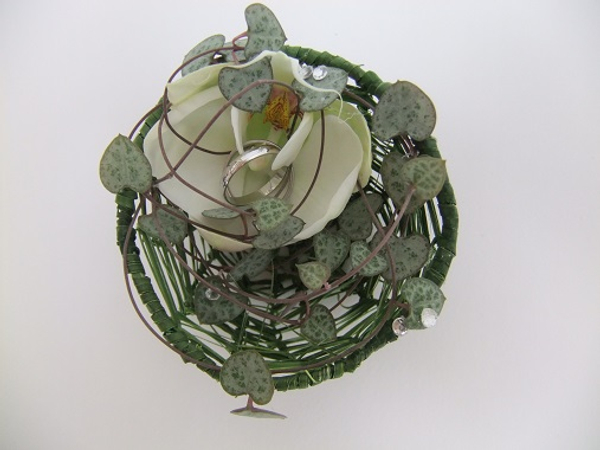 Perfectly matching your wedding colours is often a struggle and can cause lots of needless frustration.
Always consider the effect the environment will have on your chosen colour scheme before you spend endless hours matching and searching for exactly the same coloured candles to match your flowers and your bridesmaids shoes.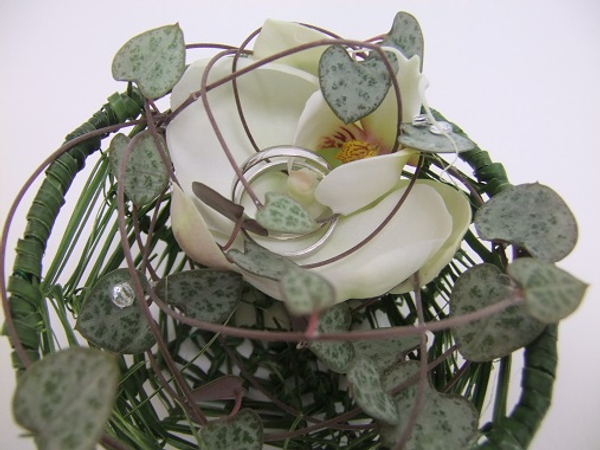 Ambient light changes the appearance of colours, so it is best to decide on your colour scheme in the location where the colours will be used.
When viewed in the same light, you will quickly see if variations in colour are noticeable, detracting or desired. A bold colour scheme will appear muted the moment it is placed in a darker area.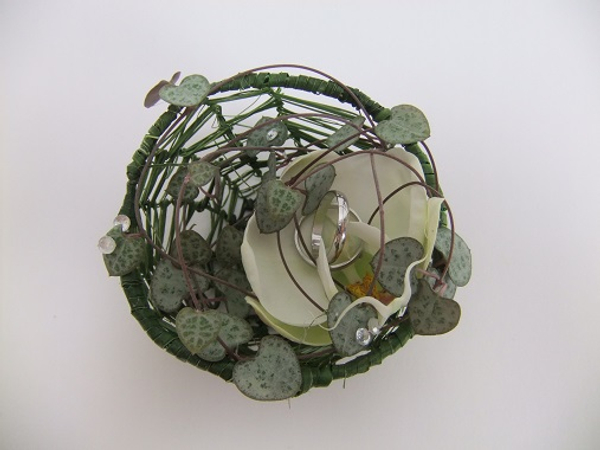 Darker warm colours such as burgundy or mauve will appear black in candle light and fluorescent tube lighting will dull even the boldest colour scheme.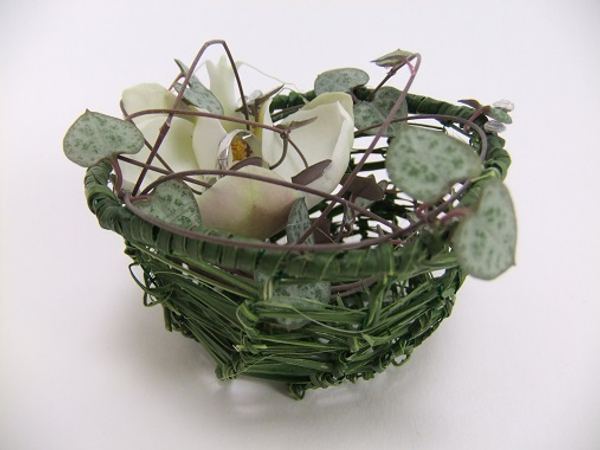 Even the slightest bit of one colour can affect the appearance of another and sometimes it is exactly this colour variation that highlights your chosen wedding colour.
Giving it dominance can add visual interest and impact.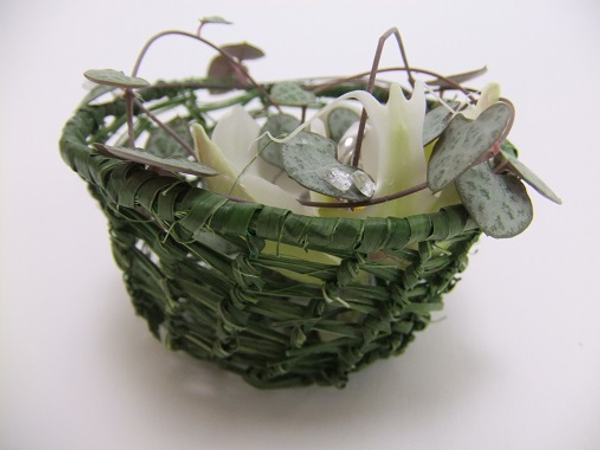 With little effort, you can create a well balanced and harmonious colour scheme with shades (your colour plus black,) tints (your colour plus white,) and tones (your colour plus gray.)
Analogous colours (colours on either side of your colour a the colour wheel) can also add dimension to your designs. This does not need to be too obvious, even a slight touch of variation will have the desired effect.

Remember, only make a decision in the same ambient light.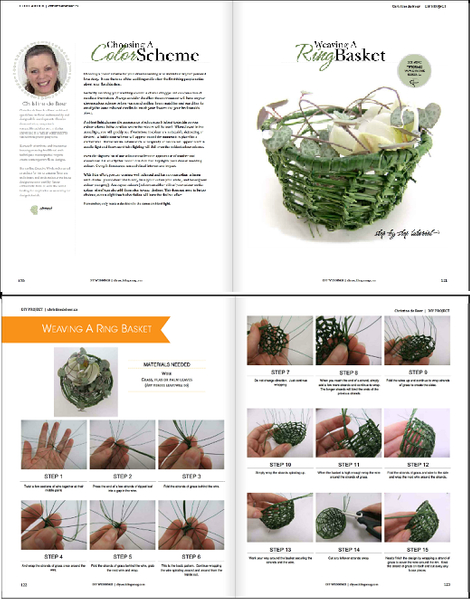 Thank you DIY Weddings Magazine for inviting me to be part of your summer issue. It is filled with creative inspiration. Have a look at the on-line magazine.
Sign up for my weekly newsletter
Every week I add a new design with related tutorials. Be sure to subscribe to receive an email notification with design inspiration.