My Creative Workbook
Christine de Beer - effortless floral craftsman
Flat wire and grass bridal basket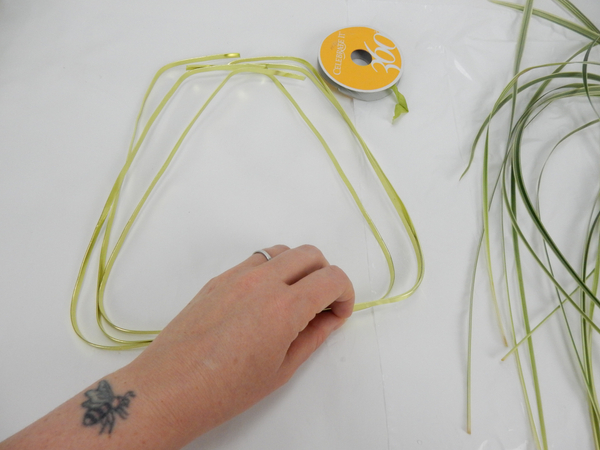 Bend wires to create a basket shape. I made mine almost a rounded triangle with a flat top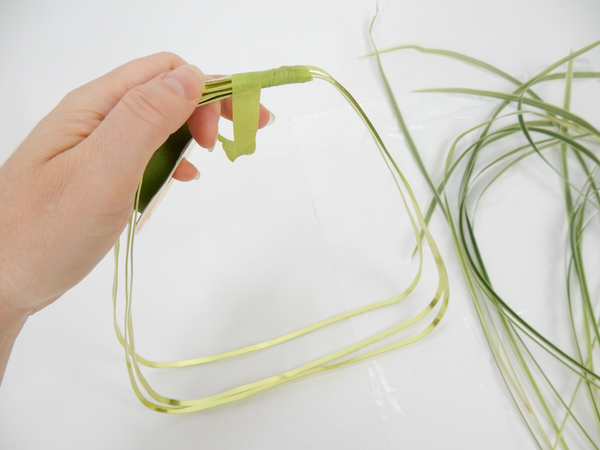 Connect the open ends at the top with florist tape. This area will be the handle of the basket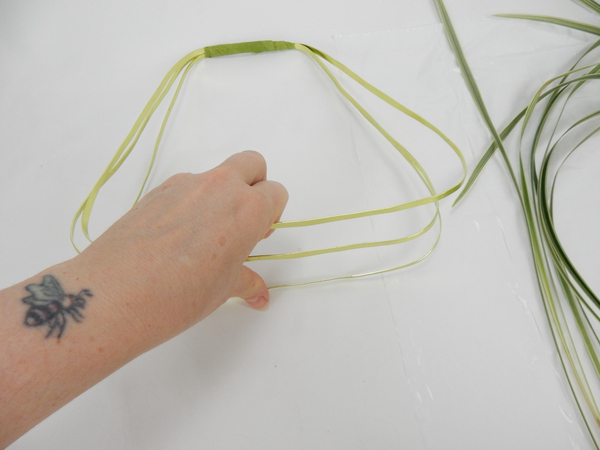 Space out the wires to create a flat base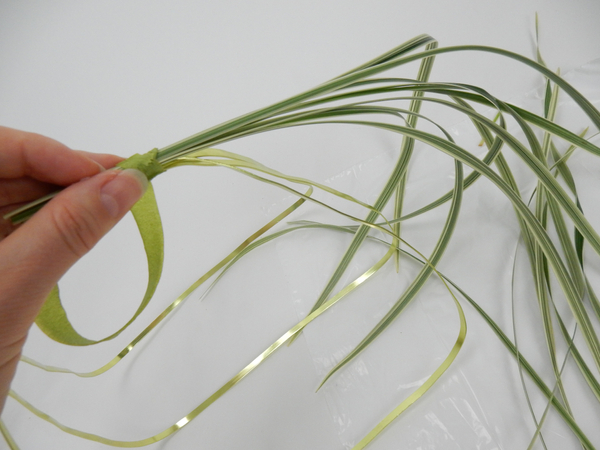 Bind a small bundle of grass to the one side of the basket handle letting the tips dangle down the side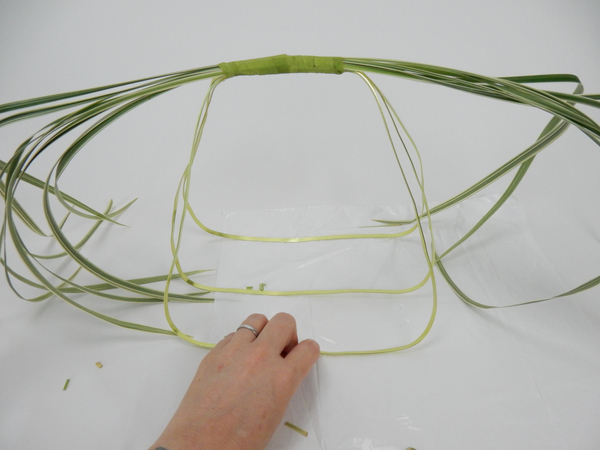 Bind another small bundle of grass facing the other way.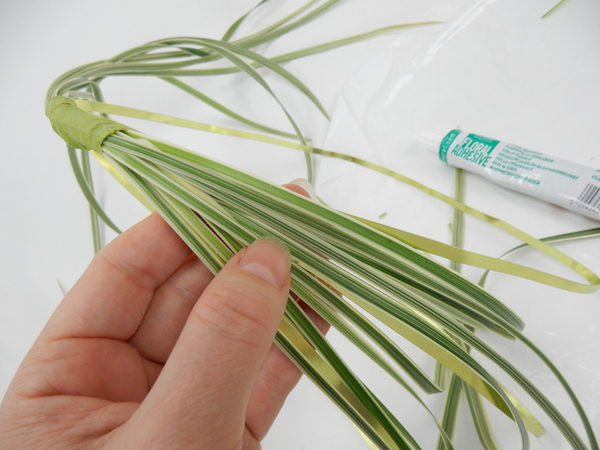 Bend the grass down to the side of the basket and secure with floral glue to the wire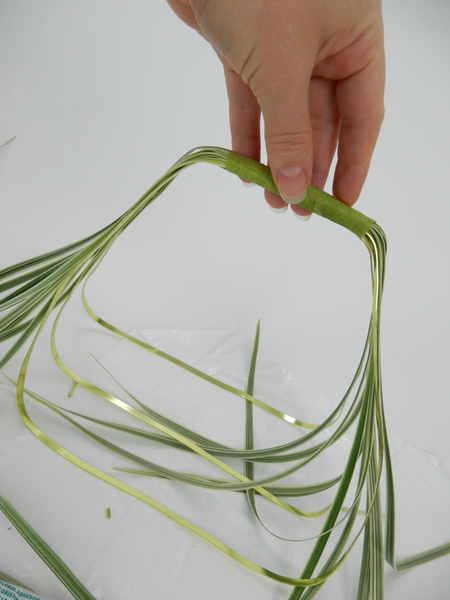 Again, do the same on the other side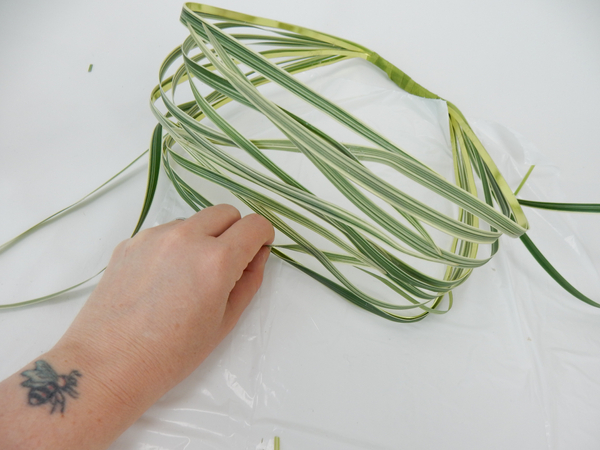 Fold the blades of grass over and secure it to the bottom of the basket, one strand at a time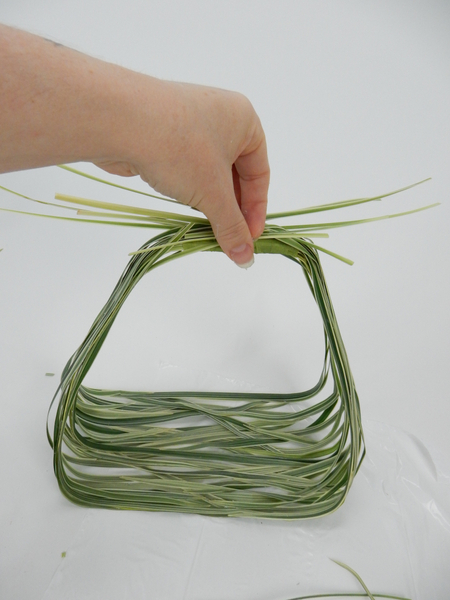 Gather up the stem ends at the handle side of the basket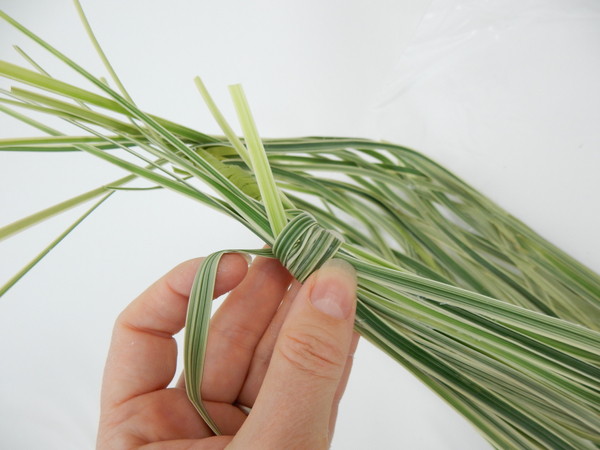 Wrap the stems with a blade of grass to create a neat handle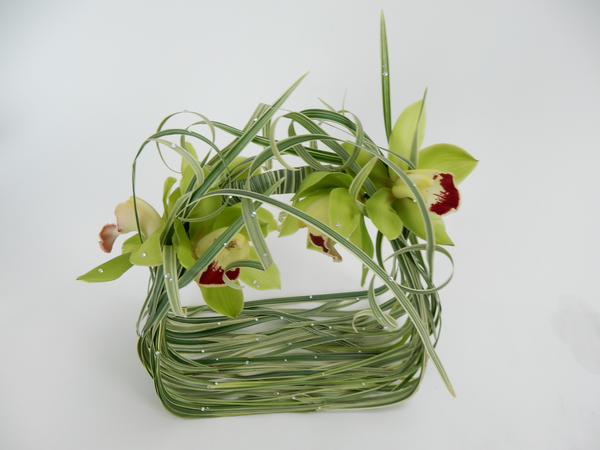 Glue in a few dangling blades of grass, some snowflake sparkling beads, and the orchids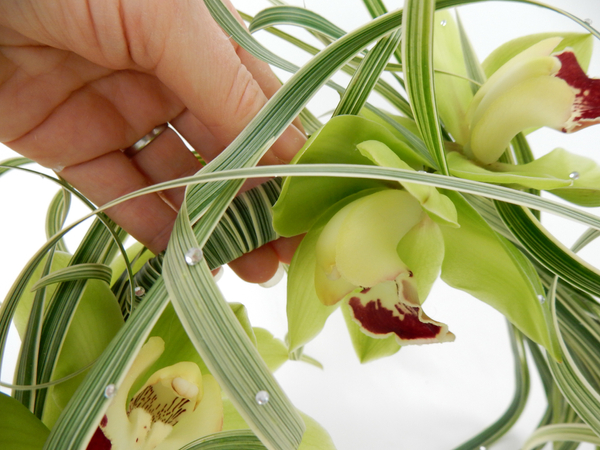 Add a few crystals and make sure the basket is comfortable to carry
Sign up for my weekly newsletter
Every week I add a new design with related tutorials. Be sure to subscribe to receive an email notification with design inspiration.