My Creative Workbook
Christine de Beer - effortless floral craftsman
Interweave a messy grass tumble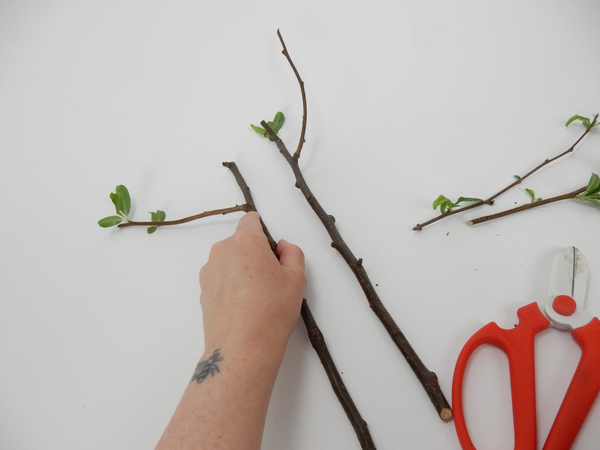 Cut two sprouting stems, each with a strong side branch.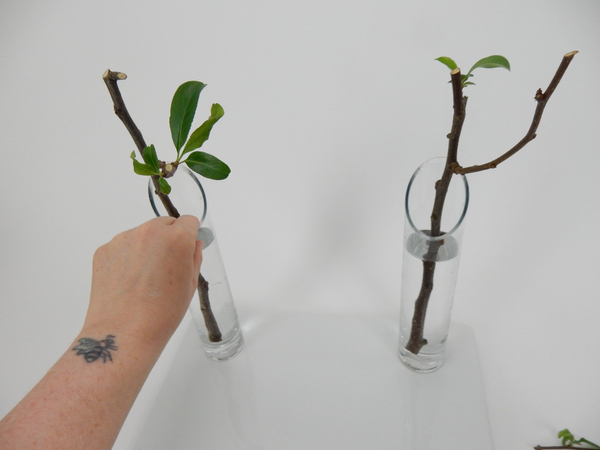 Set the stems in glass vases filled with water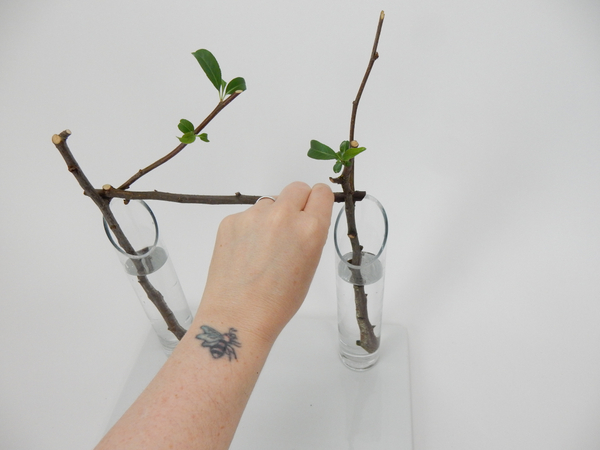 Place a horizontal stem so that it rests in the fork in the branches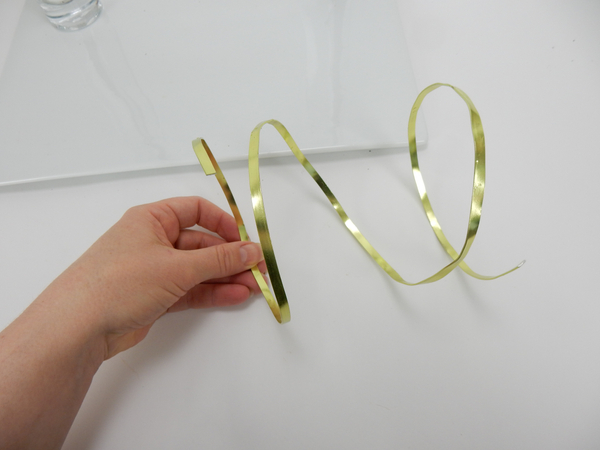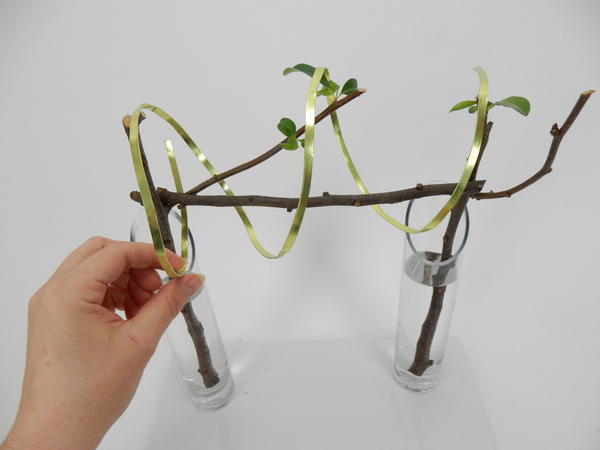 Hook the flat wire over the three branches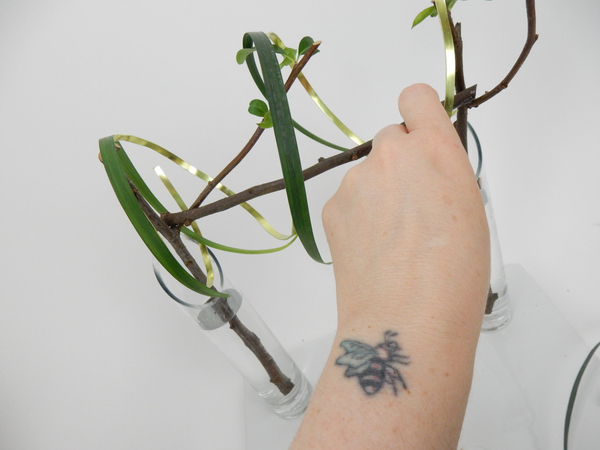 Loosely interweave some lily grass to follow the spiral of the flat wire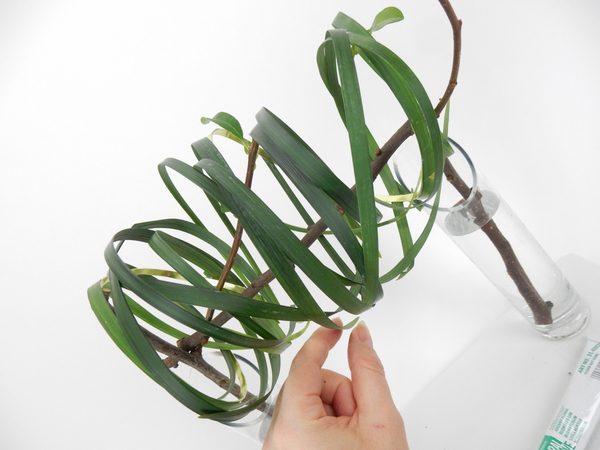 Add a few dangling blades of grass to break up the neat pattern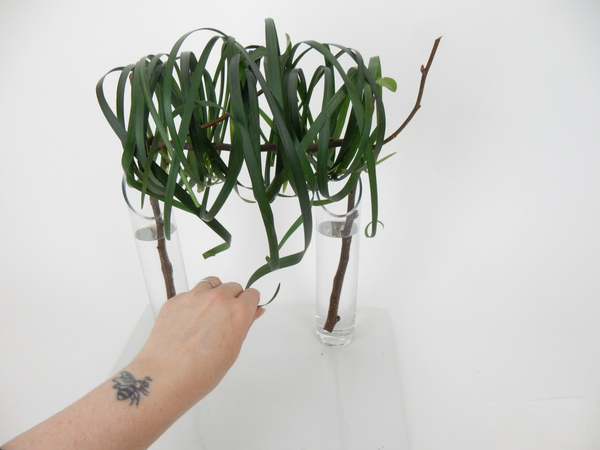 Curl a few blades of lily grass and add it to the tumble
See the Tutorial below for more detailed instructions on how to curl grass
Sign up for my weekly newsletter
Every week I add a new design with related tutorials. Be sure to subscribe to receive an email notification with design inspiration.