My Creative Workbook
Christine de Beer - effortless floral craftsman
Marching winter frosted twig and freesia stack
28 February 2018

and more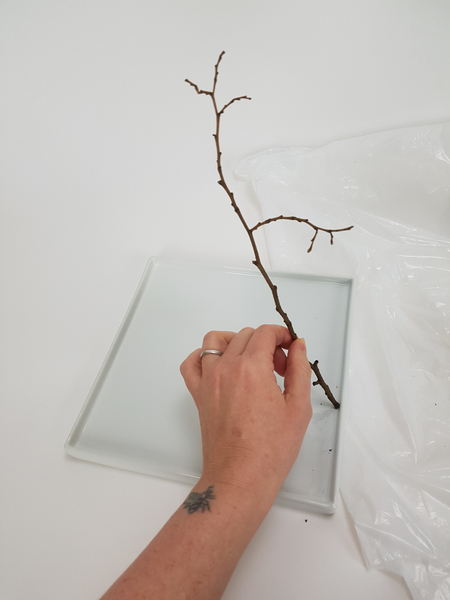 Measure a winter twig to calculate how high you want your design.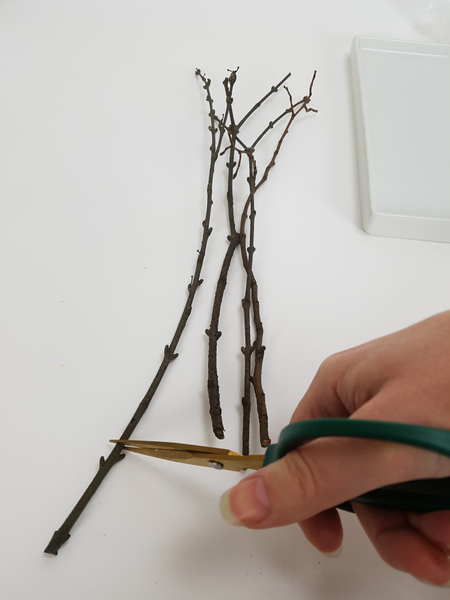 Place the twigs on a working surface and cut them to roughly the same length.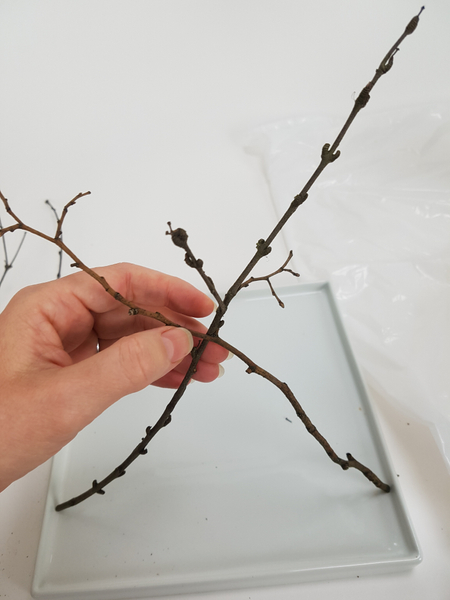 Cross the twigs so that they hook into each other. The twigs will be glued in place but it just makes it easier if there is a natural "hook" to start the design with.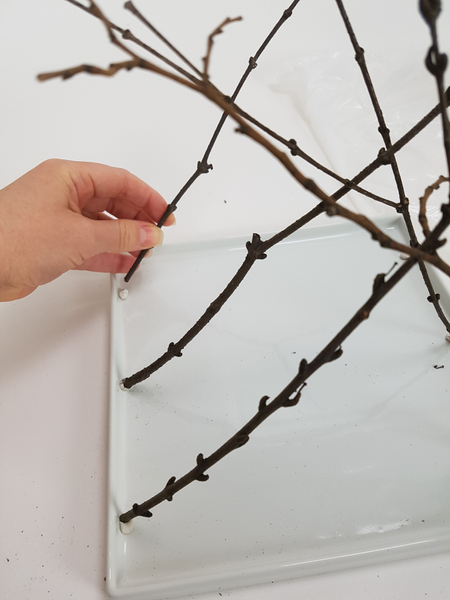 To make it easier for me to position the twigs I use craft putty to temporarily keep the twigs in place.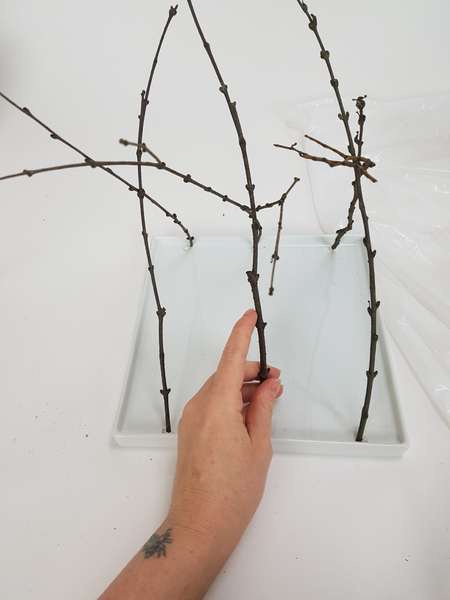 Look at the twigs from all the angles and re-position them if required.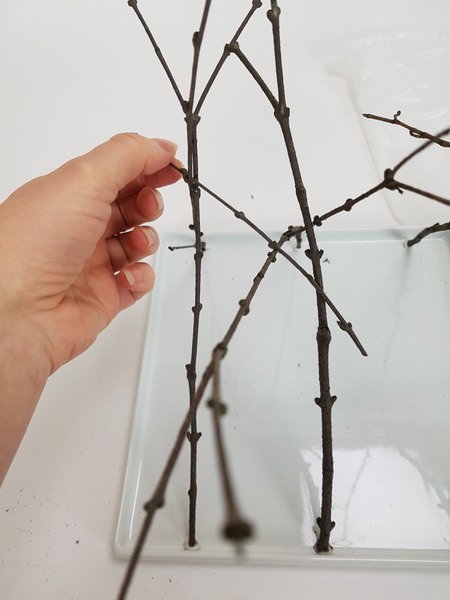 Glue in a few cross twigs to connect the legs.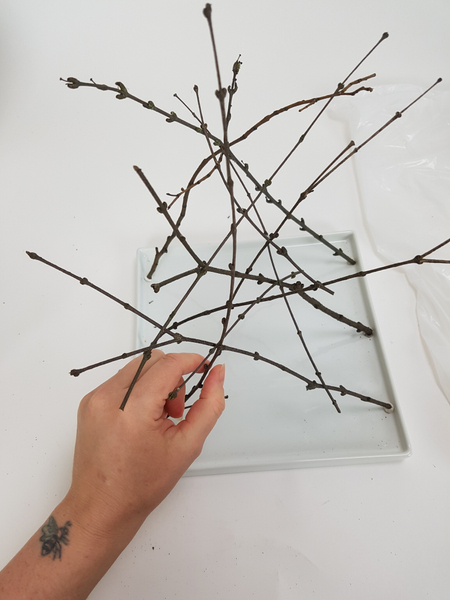 I make sure each leg is connected to another leg at three places so that it is stable enough to carry my flowers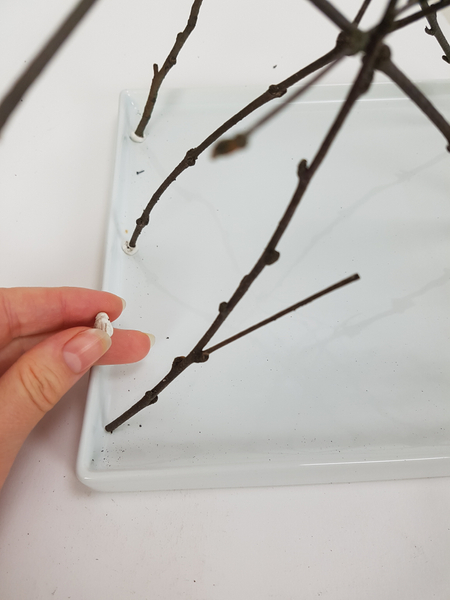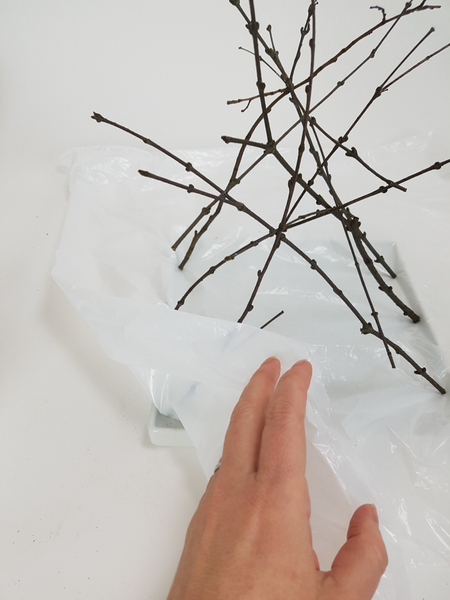 Protect the container with a plastic lining.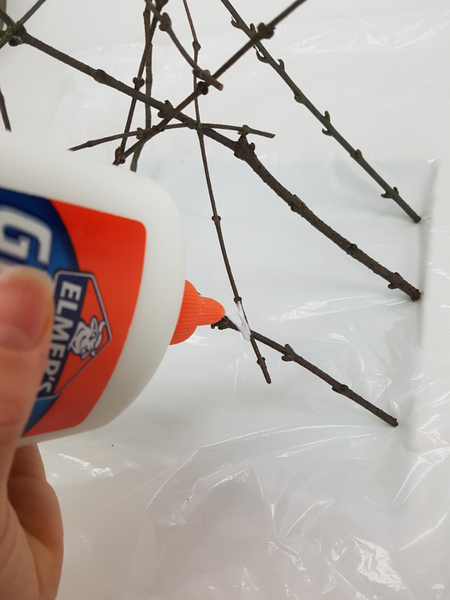 Frost the twigs with a small drop of wood glue...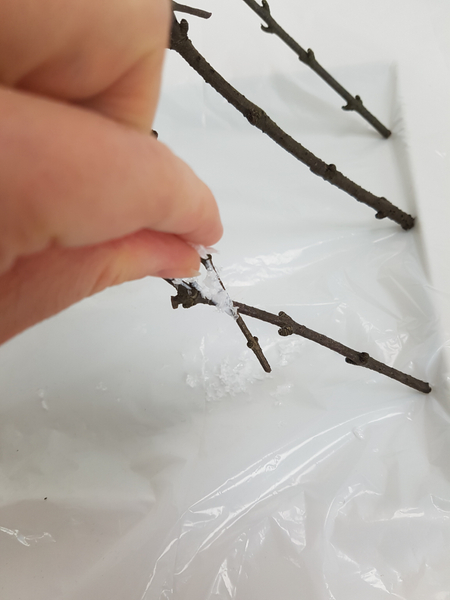 ... and artificial snow on all the connection points.
For a more detailed Tutorial on how to frost twigs see the Tutorial below.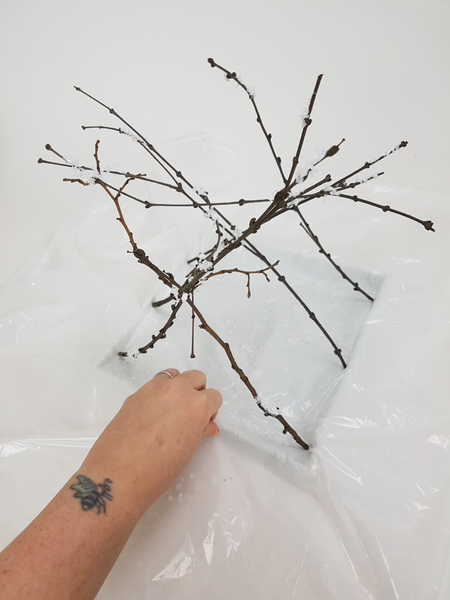 Set the armature aside for the glue to dry.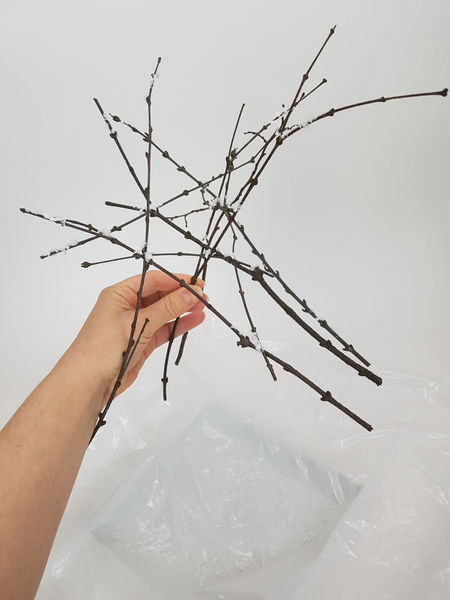 Lift the armature from the plastic and give it a gentle wiggle to make sure all the twigs are secure. Add more glue if needed.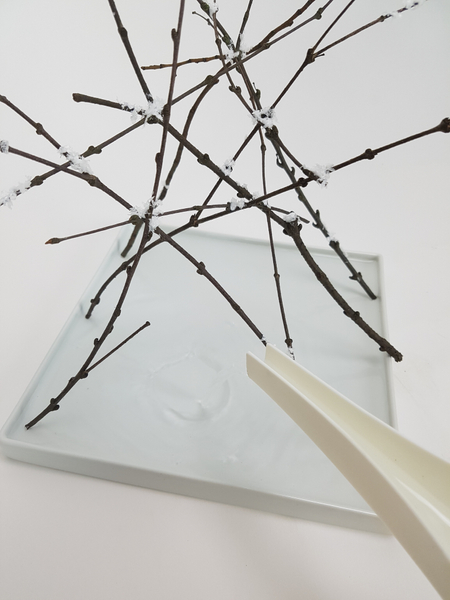 Fill the container with water.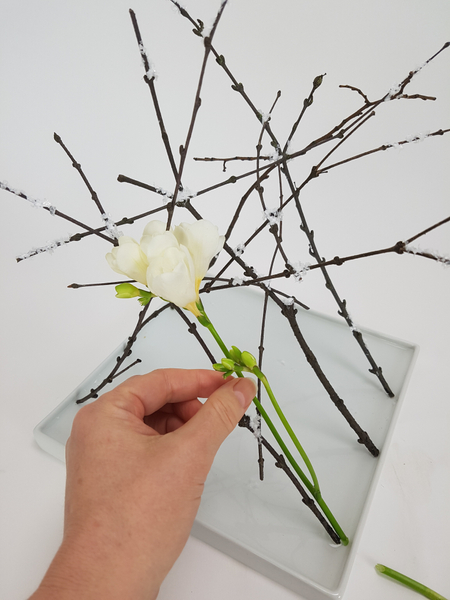 Add the flowers into the armature.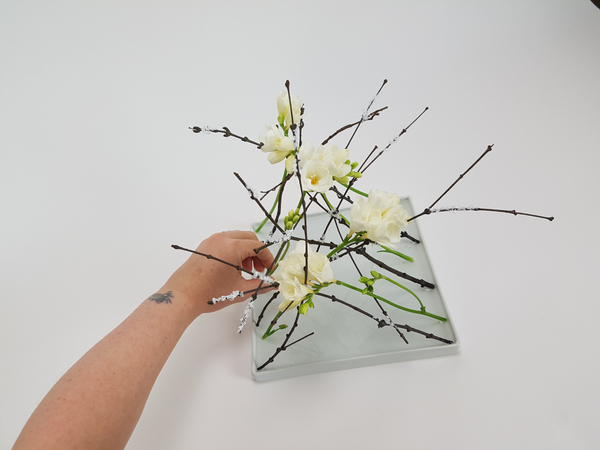 Make sure all the stem-ends are in water.
Sign up for my weekly newsletter
Every week I add a new design with related tutorials. Be sure to subscribe to receive an email notification with design inspiration.