My Creative Workbook
Christine de Beer - effortless floral craftsman
Free standing Willow twig armature with a hidden water source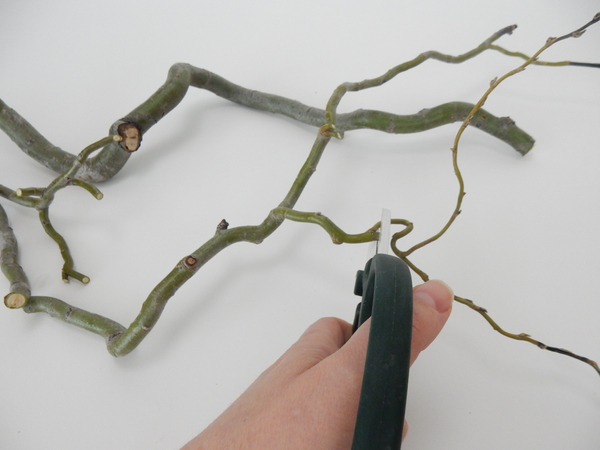 Cut the willow twig below the place where it forks.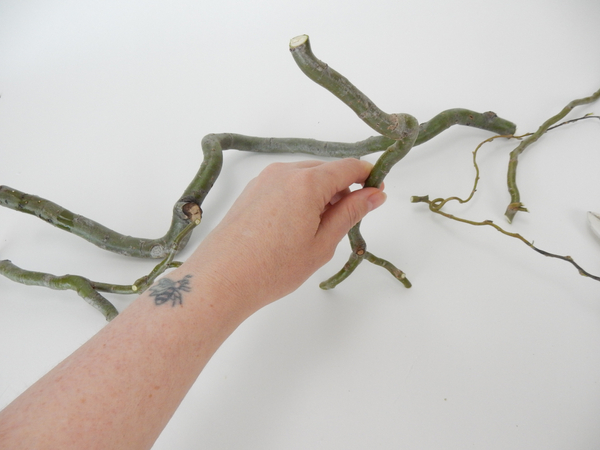 Make sure the twig legs are even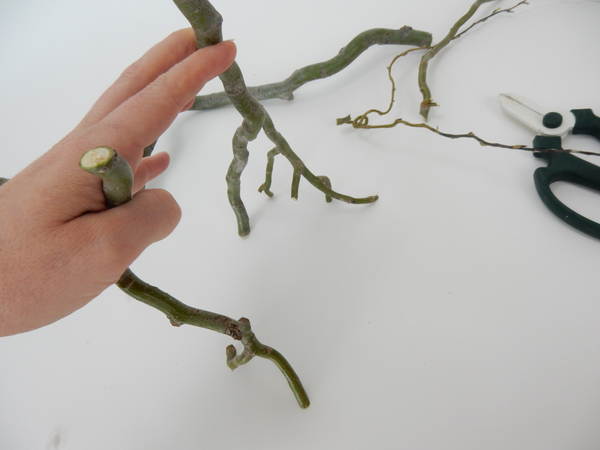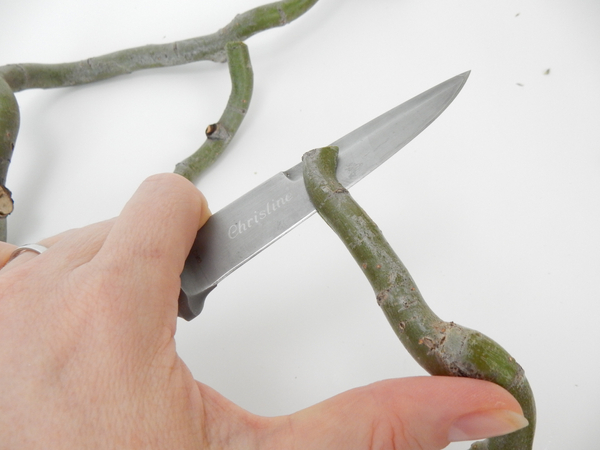 Split the other end of the twig with a sharp knife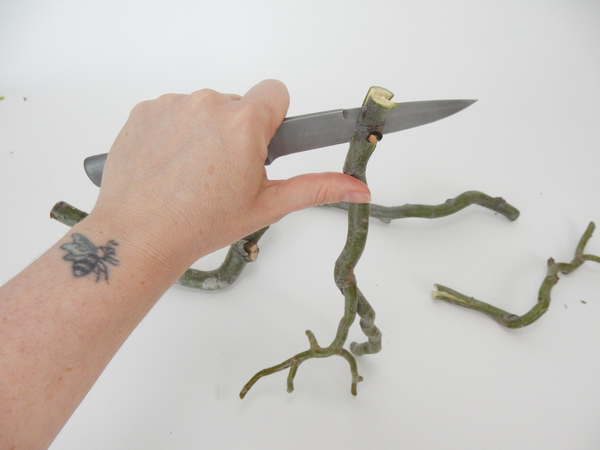 Press the knife to let the split run
For my design I added a hidden "test tube" in the twig. See the Tutorial below for more details on how I make my own test tubes from drinking straws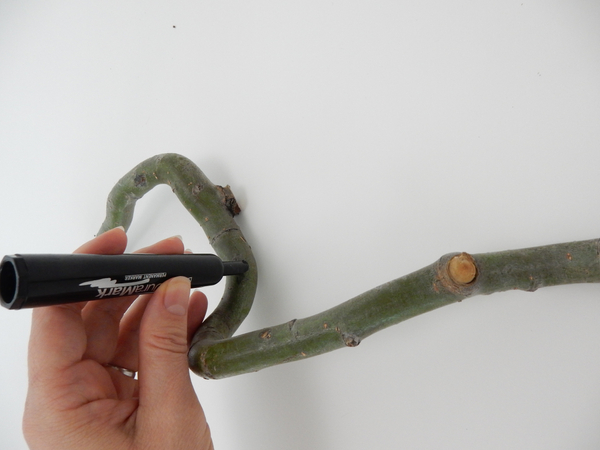 Mark the position for the hidden water source on a third, longer twig with a marker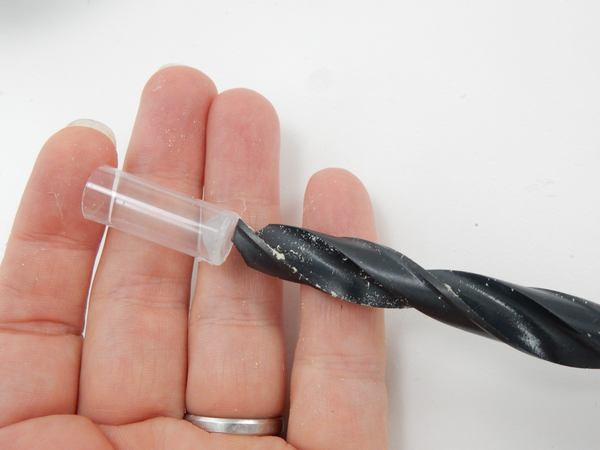 Measure a drill bit against the drinking straw tube. It should be almost the exact same size so that the tube fits snugly in the twig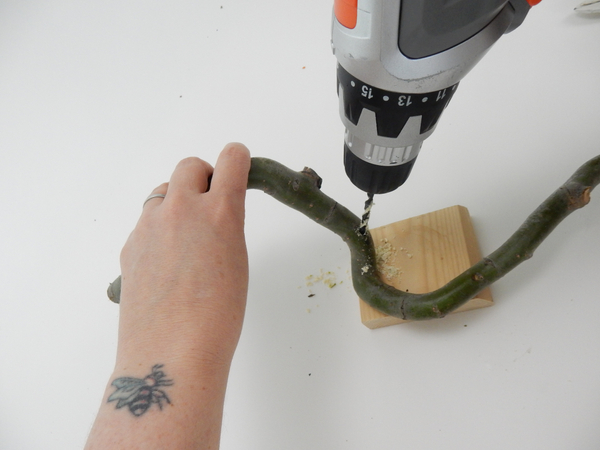 First drill a thinner guide hole at the exact angle you require through the twig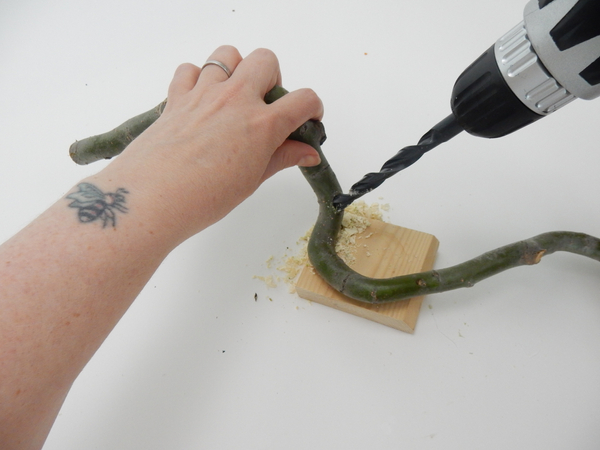 Drill a thicker hole through the twig at the exact angle you want the tube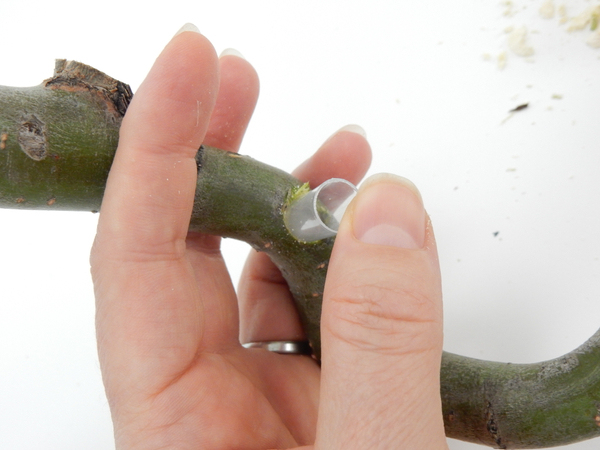 Press the tube into the hole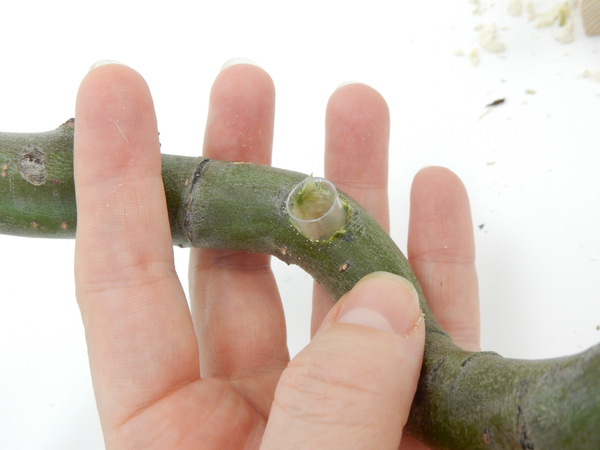 Until it disappears in the bark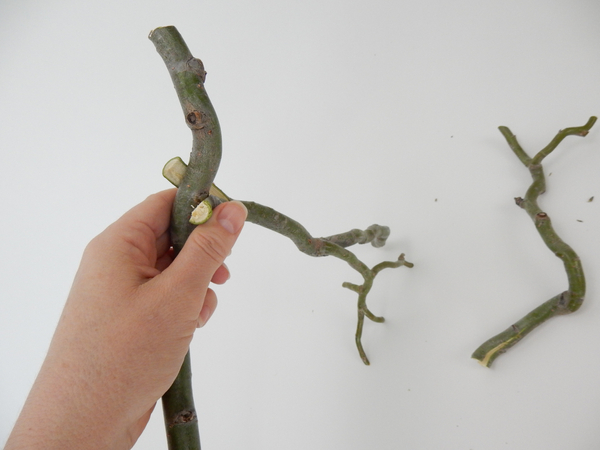 Press this twig down the split end of the leg twigs to be pinched in position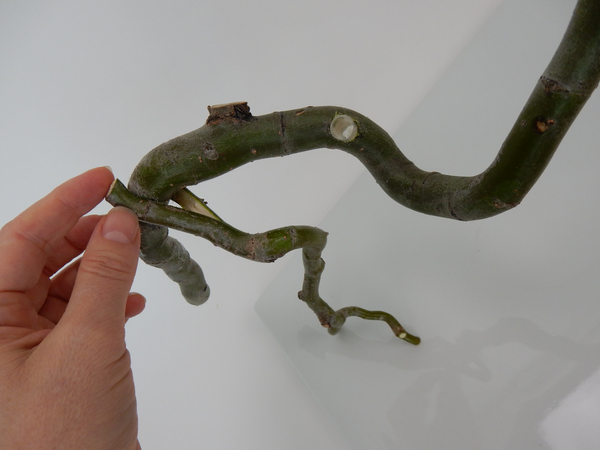 Position the other leg twig so that the armature stands upright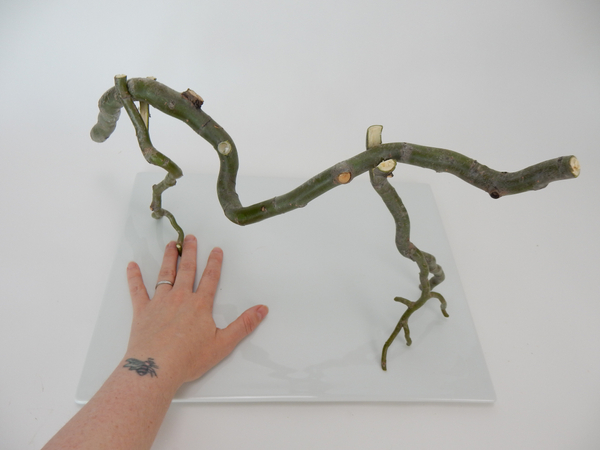 The twig structure is ready to design with
Sign up for my weekly newsletter
Every week I add a new design with related tutorials. Be sure to subscribe to receive an email notification with design inspiration.