My Creative Workbook
Christine de Beer - effortless floral craftsman
Balancing Sweet pea stems with an Ivy Leaf Stack
Choose ivy leaves that are older, making sure their cellular structure is well developed. The leathery older leaves hold their shape well without a water source.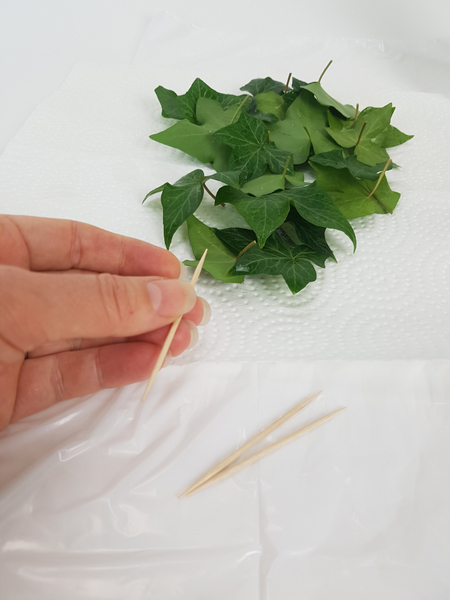 I use bamboo skewers to pierce the leaves so that they do not rip.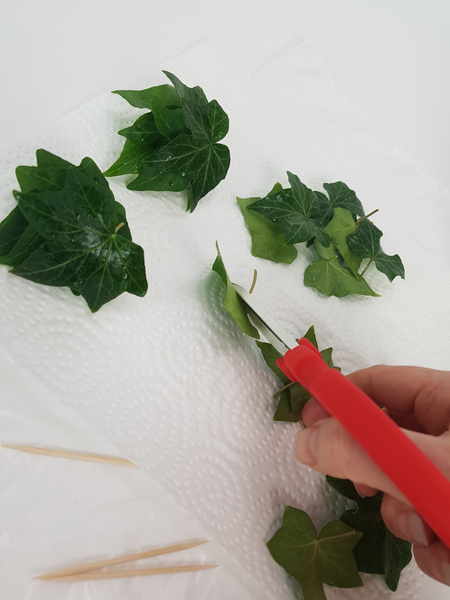 Wash the ivy leaves and cut away the stems.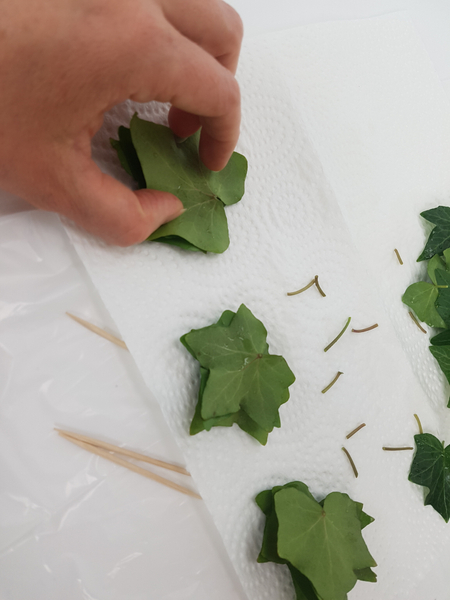 Stack the leaves. Seven or eight leaves should be enough for each stack.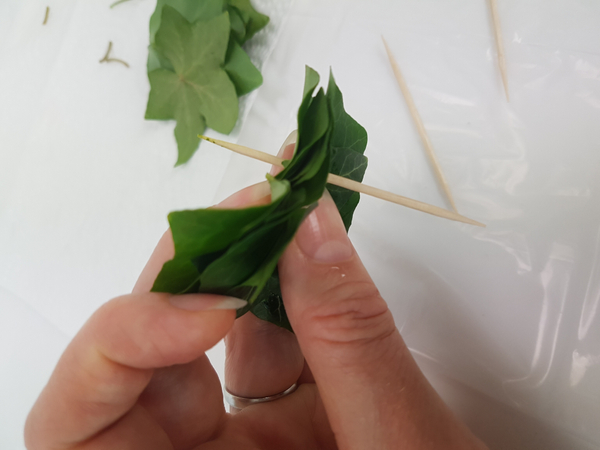 Pierce the leaves with the bamboo skewer. The idea is to pierce the leaves in a triangle.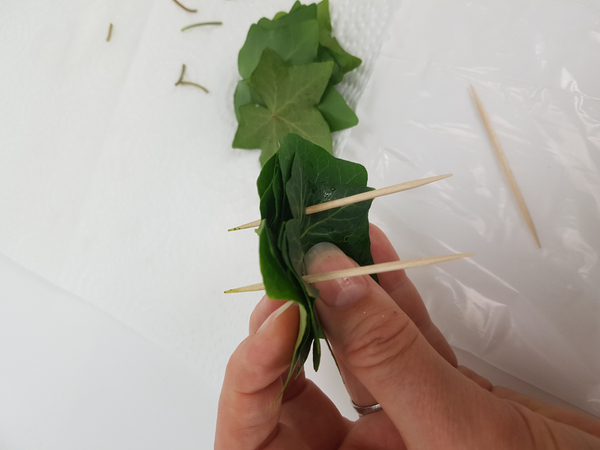 Pierce the second skewer through the leaves.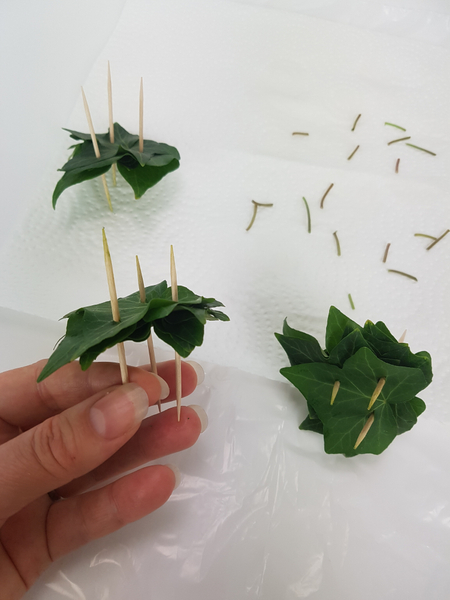 Pierce the third skewer through the leaves.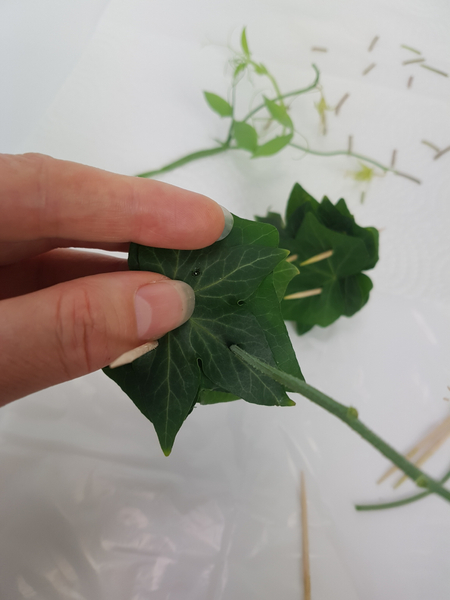 Hold the leaf stack firmly and remove the bamboo skewer. You should be able to see right through the stack of leaves.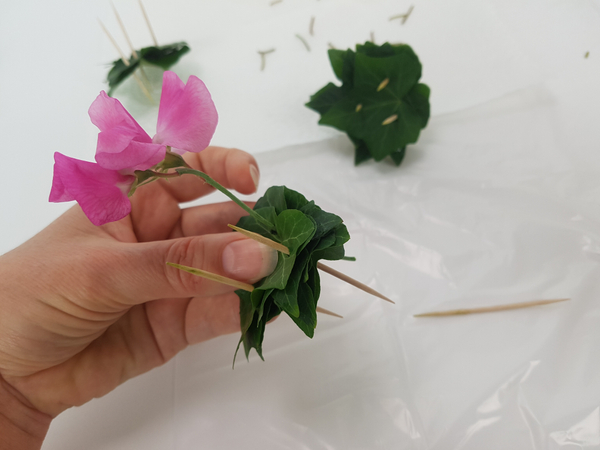 Replace the skewer with a long stemmed sweet pea flower, stem or pod.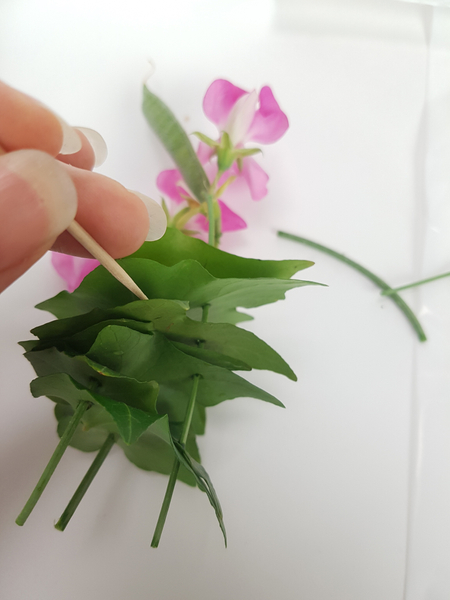 Carefully place the stack on its side and adjust the leaves.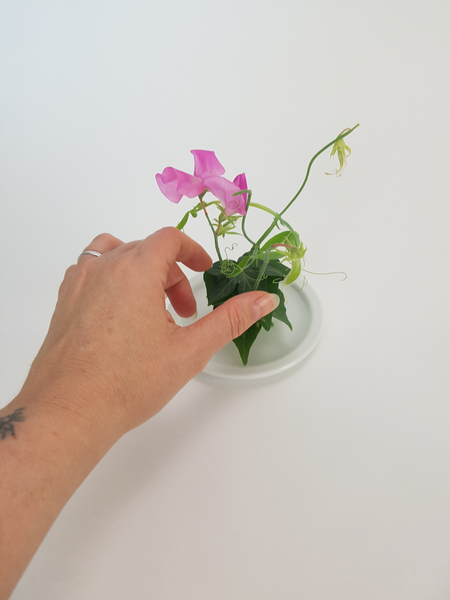 Test the stack to make sure it is perfectly balanced and adjust if needed.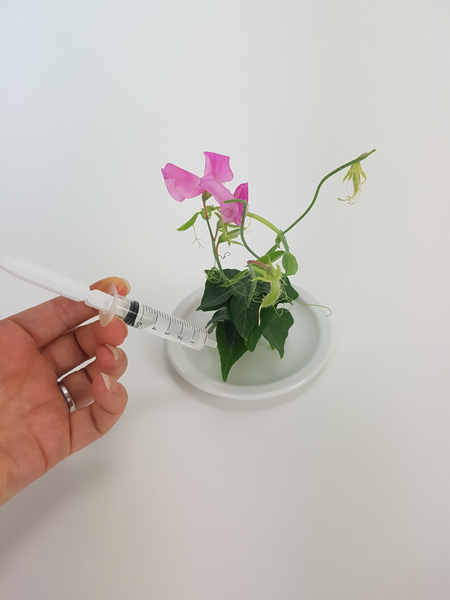 Design note: Test each stack separately. Fill a shallow container with a bit of water to keep the flower hydrated while you adjust the flowers stems. The balance needs to be perfect. Only move the stack once you are confident it will not knock over the other flowers.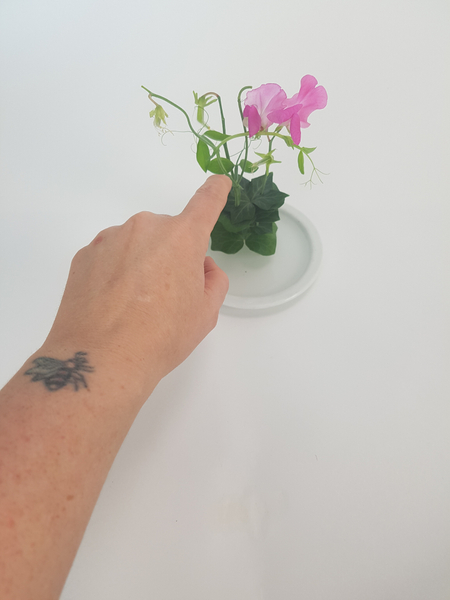 Gently poke each stack before moving it into the design to make sure the balance is absolutely perfect.
See the Tutorial below for a more detailed Tutorial on how to balance a design on three legs.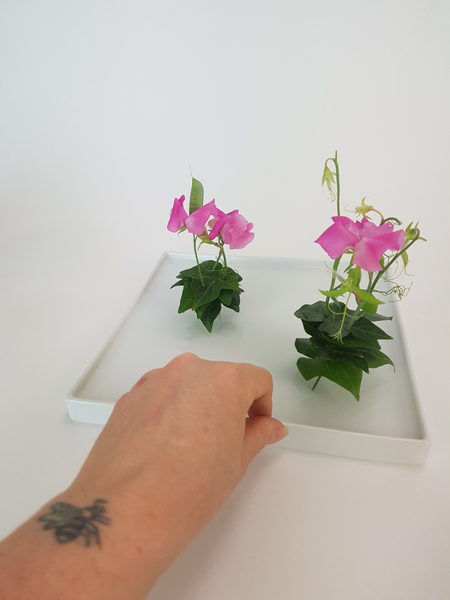 Place the sweet peas in a shallow display container
Sign up for my weekly newsletter
Every week I add a new design with related tutorials. Be sure to subscribe to receive an email notification with design inspiration.