My Creative Workbook
Christine de Beer - effortless floral craftsman
The Three legged trick for Upright Constructions
7 September 2012

and more
When in doubt, always give your armature three legs. Two legs are simply not enough and four legs will wobble if it is even slightly off balance. But three legs are a lot more forgiving. Even on an uneven surface, three legs seem to find its own way to stand upright.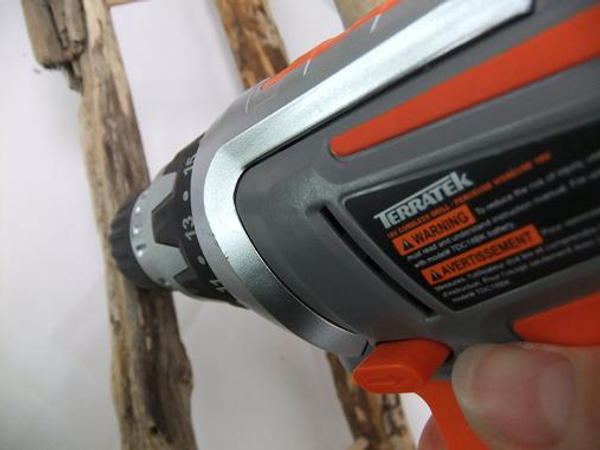 Drill holes in the driftwood to connect the three legs with short dowel sticks.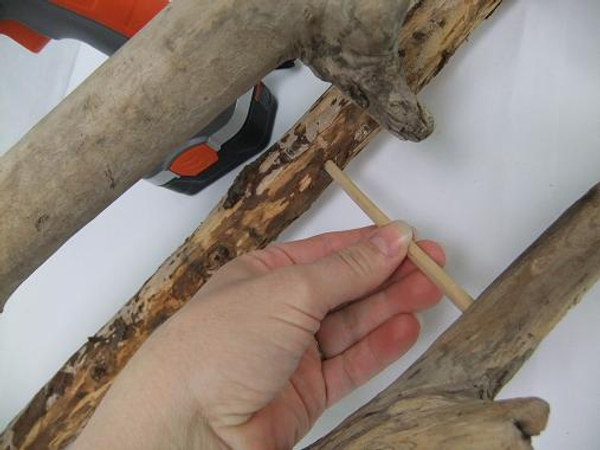 Create a triangular shape by separating the driftwood with dowel sticks of almost equal length. Glue the dowel sticks into the holes with an epoxy glue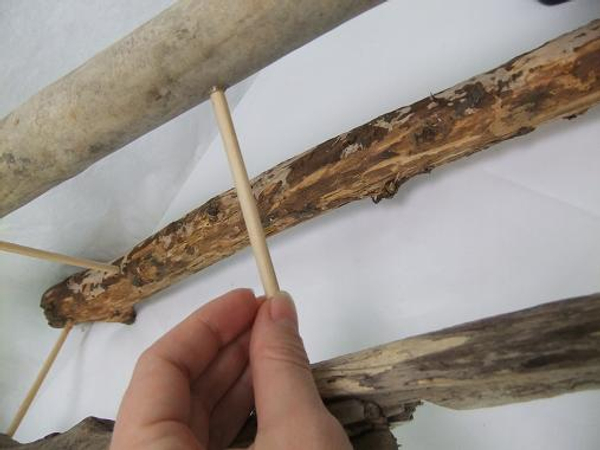 Continue to add connection pieces to create a really stable armature without bulk.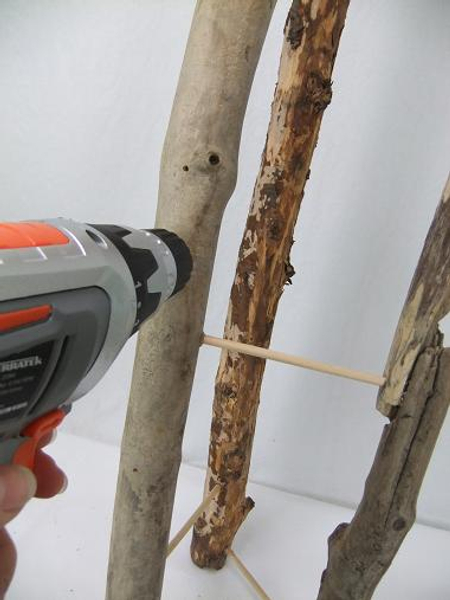 When the armature is stable drill holes pointing to the sides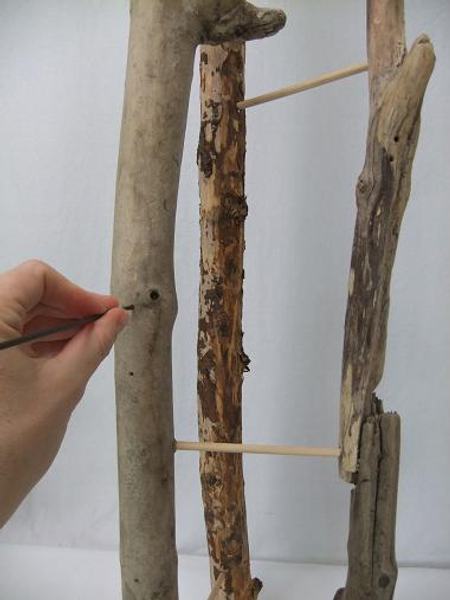 This is for the reeds and wires that will support the Kyogi paper and plant material. Press the Mikado reeds and brown wire into the holes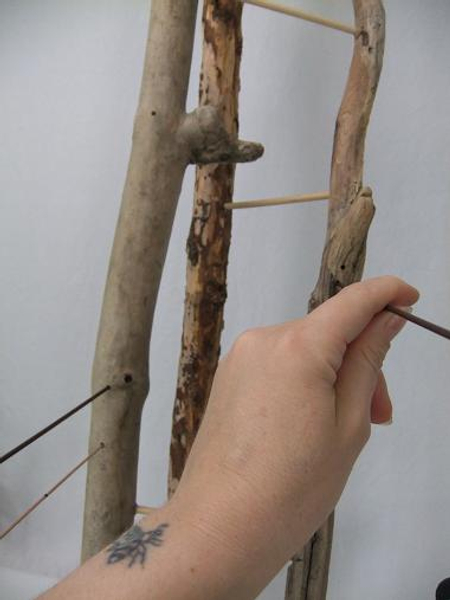 The brown wire will easily carry the heavier test tubes and plant material.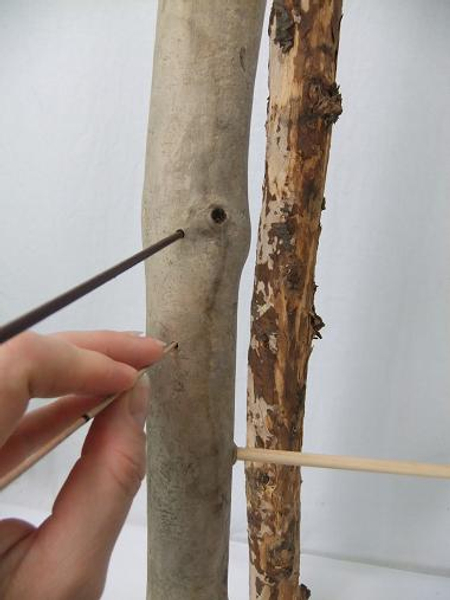 The Mikado reeds add support and carry the Kyogi paper strips.
Sign up for my weekly newsletter
Every week I add a new design with related tutorials. Be sure to subscribe to receive an email notification with design inspiration.