My Creative Workbook
Christine de Beer - effortless floral craftsman
Pin Protea foliage into a curl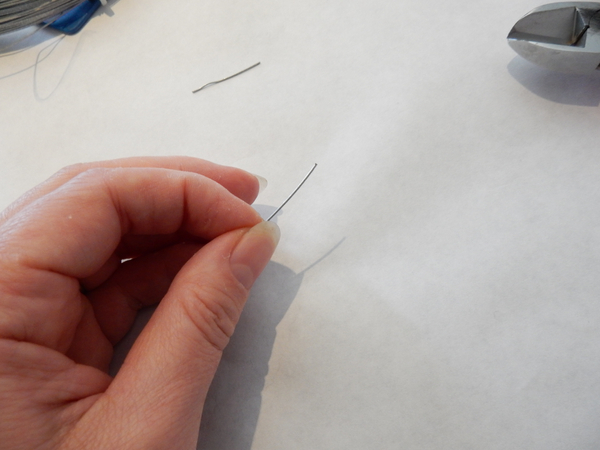 Cut short lengths of wire to pin the leaves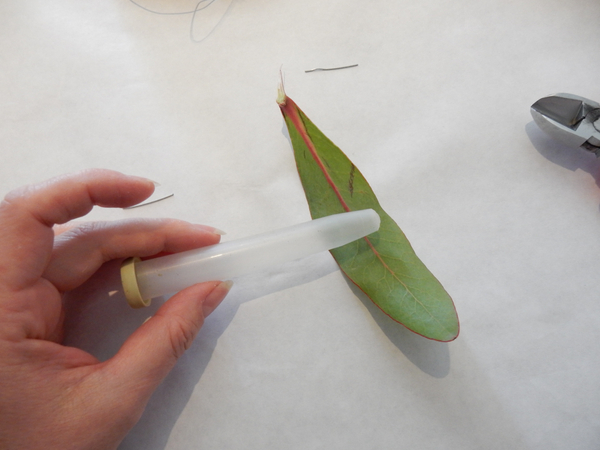 Choose something round to roll the leaves over to make it easier to roll a lot of the leaves. For my design I chose a plastic test tube because I also wanted to fit the tubes through the leaves to conceal.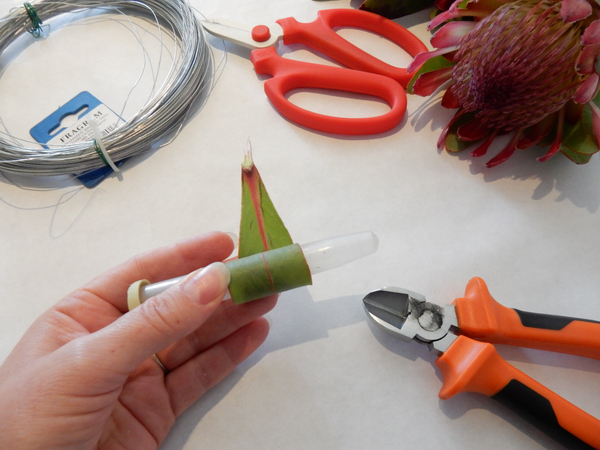 Roll the leaf around the tube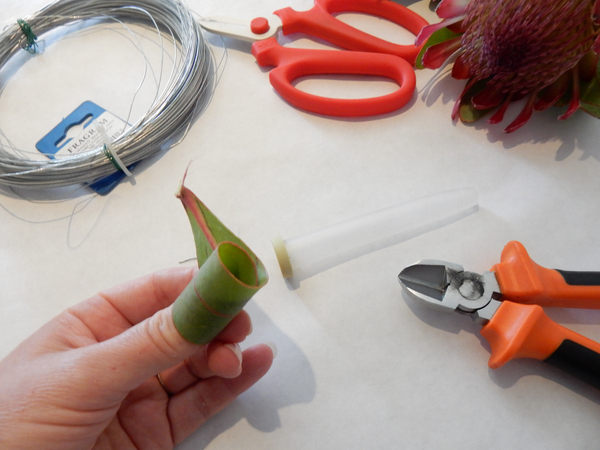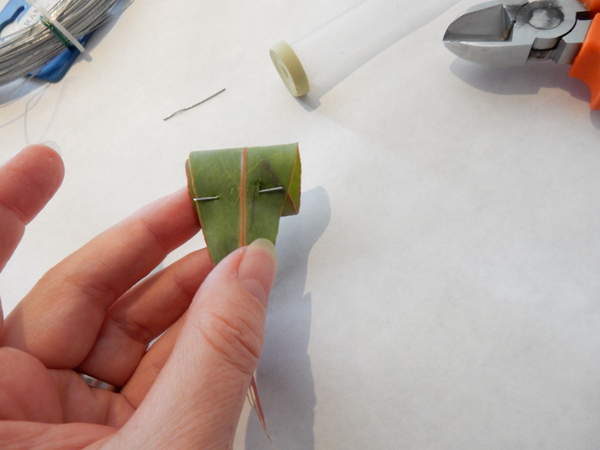 And secure with the wire pin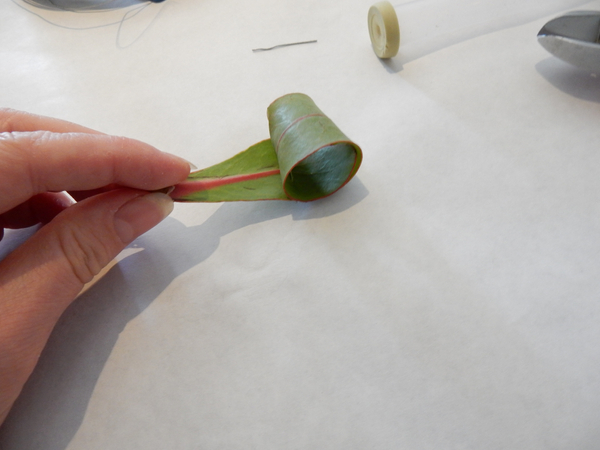 Leaf curl ready to design with
Sign up for my weekly newsletter
Every week I add a new design with related tutorials. Be sure to subscribe to receive an email notification with design inspiration.