My Creative Workbook
Christine de Beer - effortless floral craftsman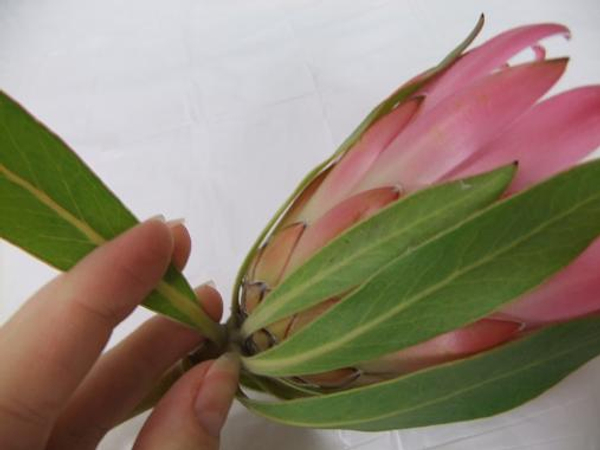 Condition the Proteas very well before peeling. Gently remove the green foliage.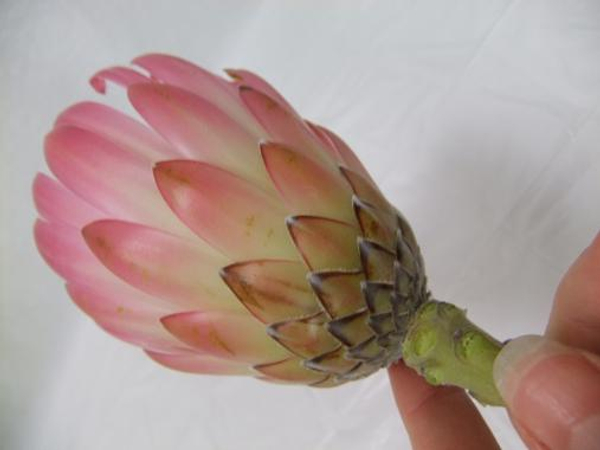 Clean Protea flower head (or spike)ready to peel.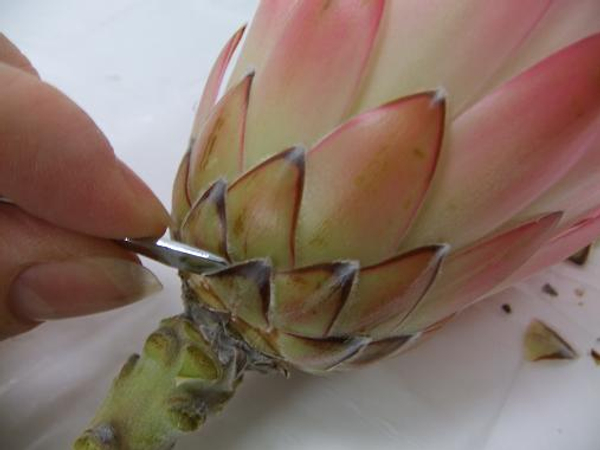 Start close to the stem and gently lift the outer involucral bracts away from the spike and peel. To make sure the bracts do not get damaged I use a finger nail cuticle pusher.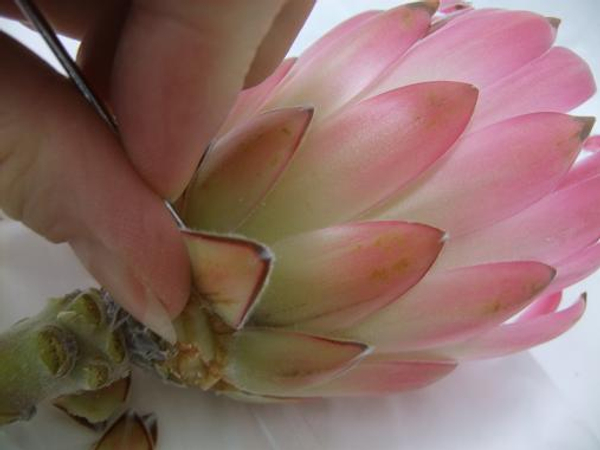 Continue to remove the bracts working with the natural growth of the terraced inflorescence.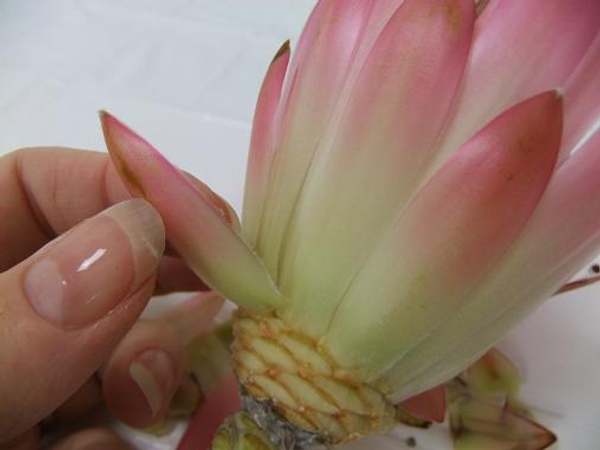 It gets easier to remove the bracts closer to the florets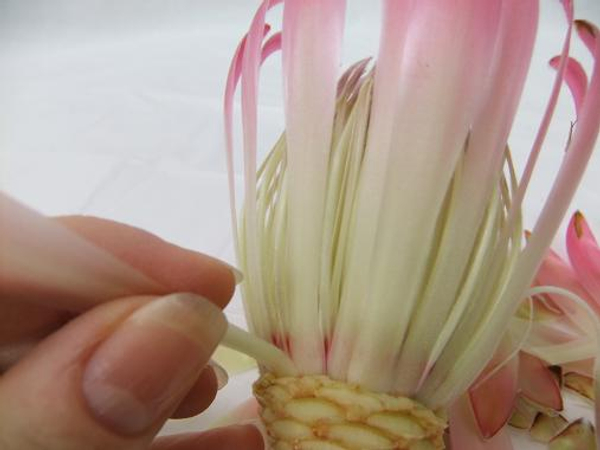 Peel away the last few bracts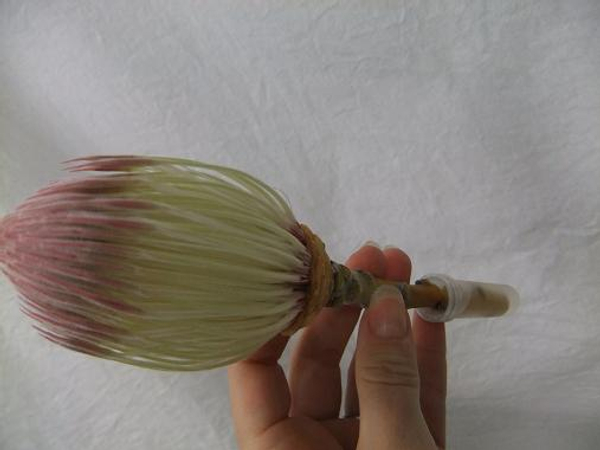 Place a perfect peeled flower head in a test tube to hydrate.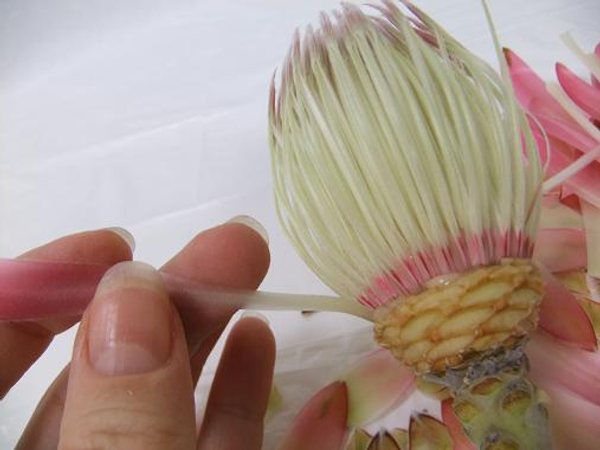 Continue to remove the bracts from 8 more flowers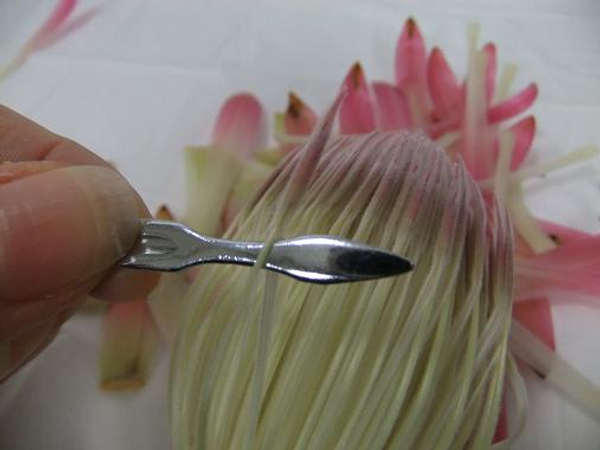 Remove the florets from the last 6 flower heads in the same way. Make sure you remove the florets as one and be careful not to divide stigma, anthers and parianth segment to make it easier to glue the flower heads back.
Sign up for my weekly newsletter
Every week I add a new design with related tutorials. Be sure to subscribe to receive an email notification with design inspiration.