My Creative Workbook
Christine de Beer - effortless floral craftsman
This design was part of my 2010 Fusion Flowers Magazine Designer of the year competition portfolio

This is the kind of thing I used to do as a child. I would spend every possible moment in the garden playing with flowers. I loved weaving and creating a magical world.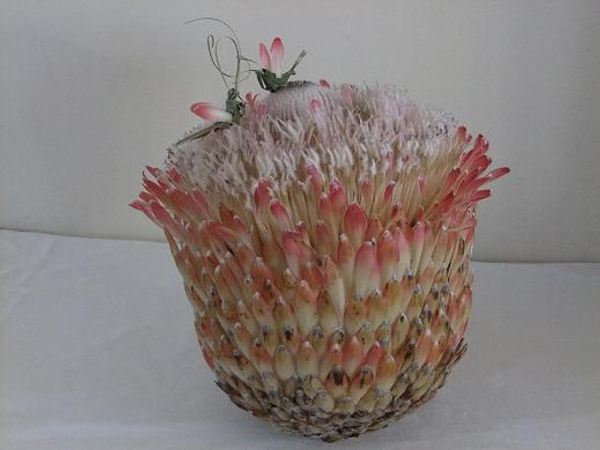 Protea Composite flower with Palm Butterflies is a Bridal Orb Bouquet, to be carried in the hand like a ball.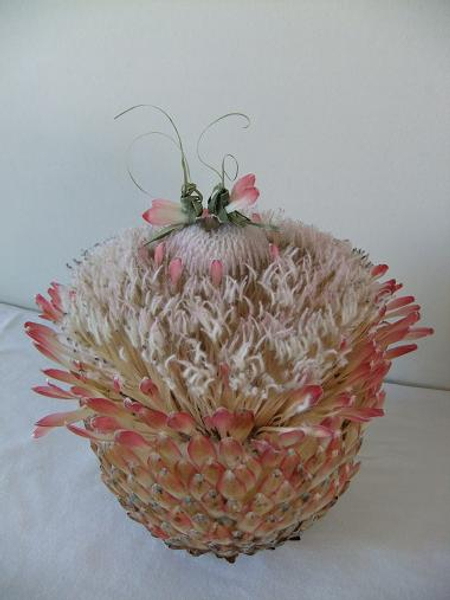 To create this huge Protea I took apart nine Protea flower heads and glued the tepals and bracts back on to a polystyrene ball to create a large Protea composite flower that is similar in shape to an African clay vase used in wedding ceremonies.
As a romantic accent I made two palm leaf butterflies with Protea bract wings to cuddle on top of the flower.
Palm Butterfly on top of the design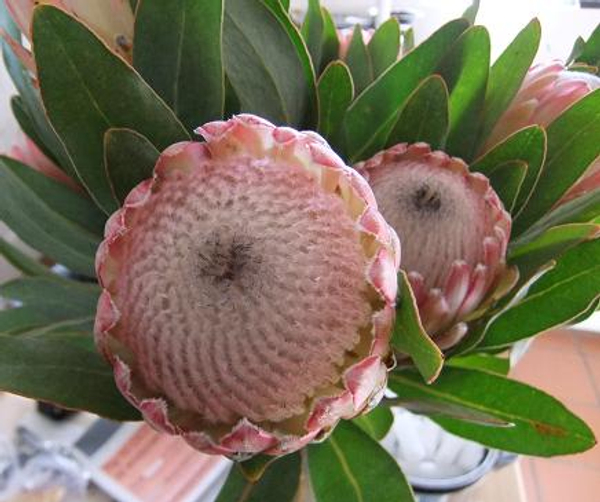 To get an idea of the size- look carefully at the center where the Butterflies are: this is one full size Protea flower!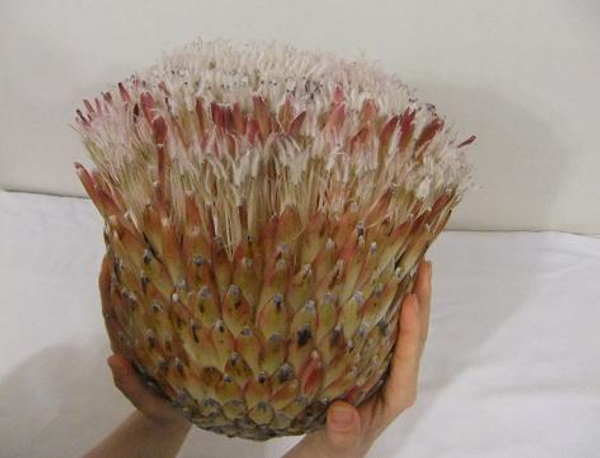 Sign up for my weekly newsletter
Every week I add a new design with related tutorials. Be sure to subscribe to receive an email notification with design inspiration.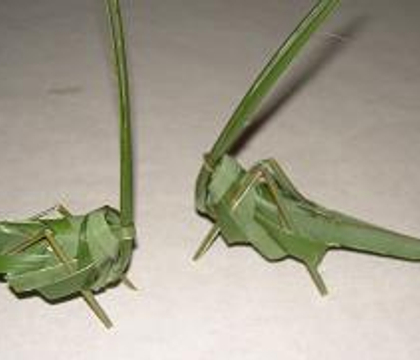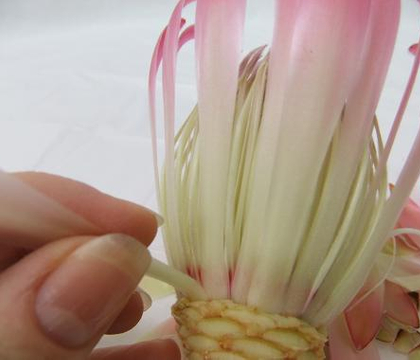 5 January 2011
Peel a Protea flower
Peel away the tepals and bracts from a Protea flower hear to make a large composite flower orb