My Creative Workbook
Christine de Beer - effortless floral craftsman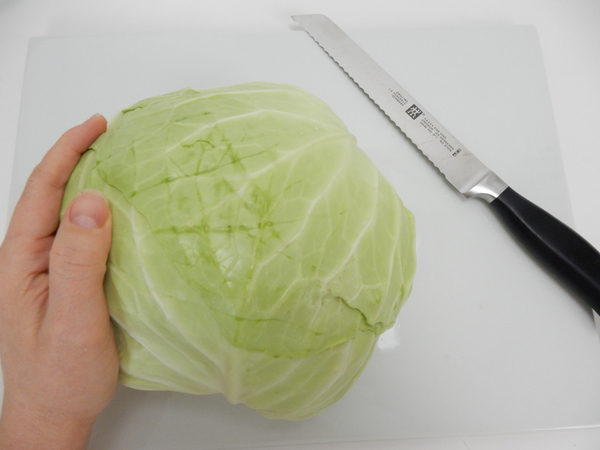 Let the cabbage rest on a working surface to find it's natural balance point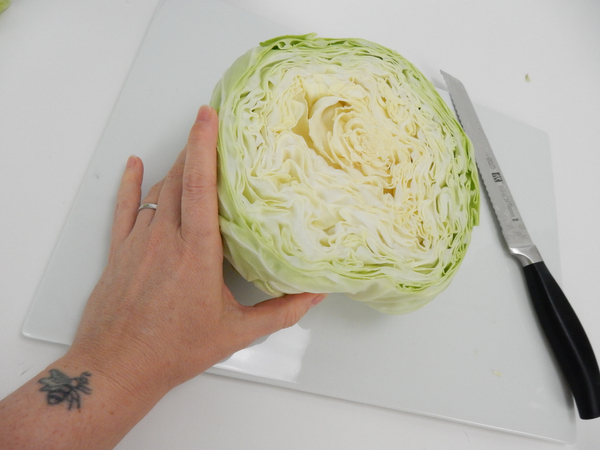 Slice a chunk away from the cabbage on the opposite side of the stem so that the head stays intact.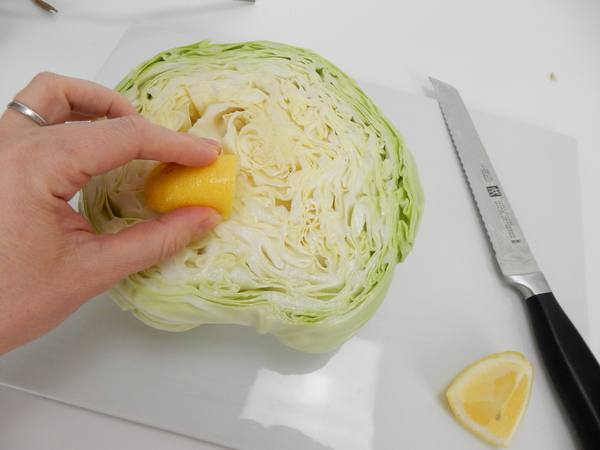 Cut open a lemon and rub it over the cabbage to prevent it from going brown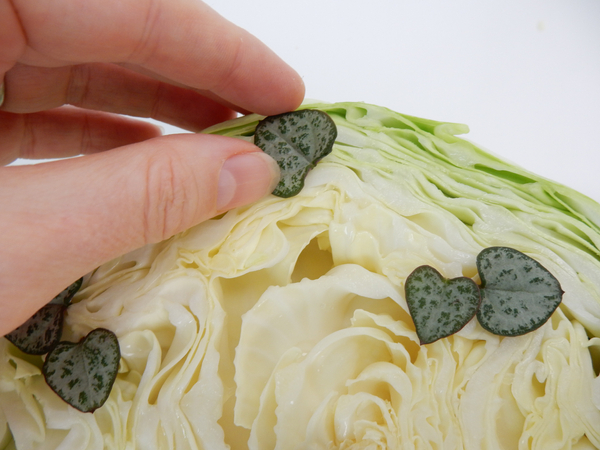 Place the stems of the plant material in the leaf cavities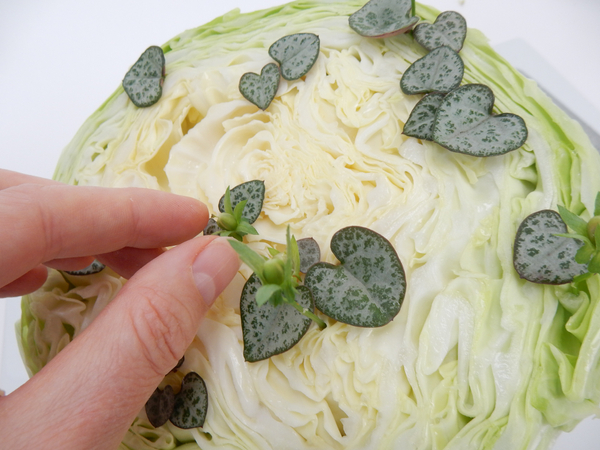 Thin stems can be hydrated by sinking thin drinking straws filled with water in the cavities
See the Tutorial below for more detailed instructions on how I make a water source from drinking straws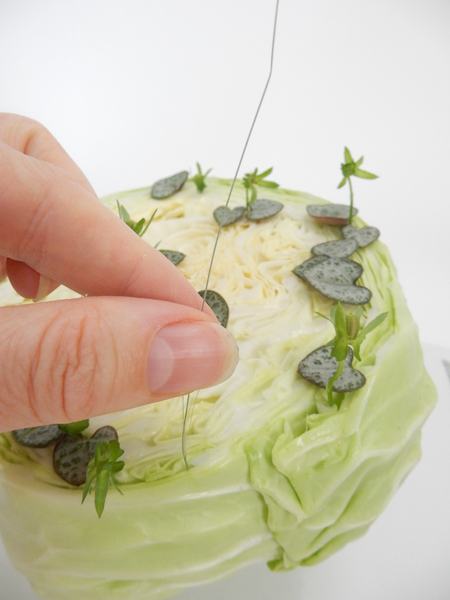 Press the firm part of a blade of grass between the cabbage leaves to make it stand upright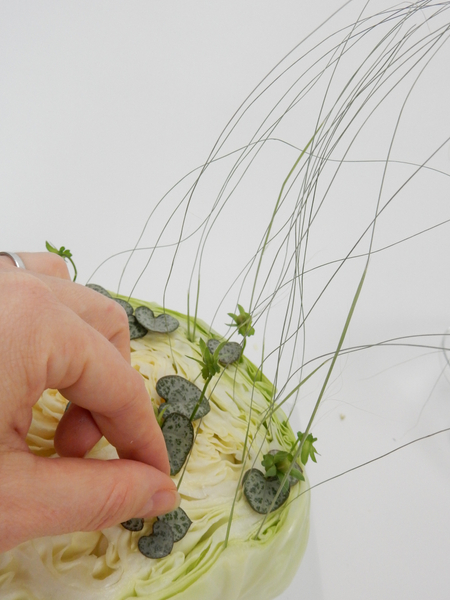 Work from one side and slowly add blades of thin grass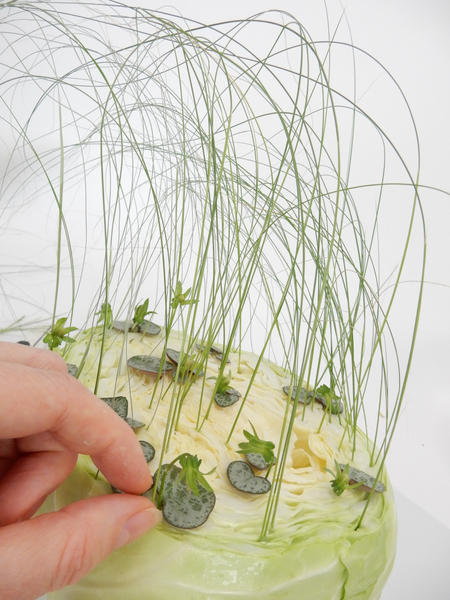 Adding blade after blade to almost completely cover the surface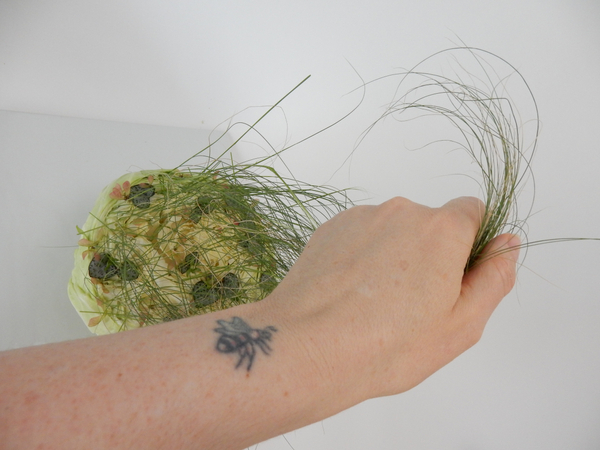 Gather the grass and let it curl over your hand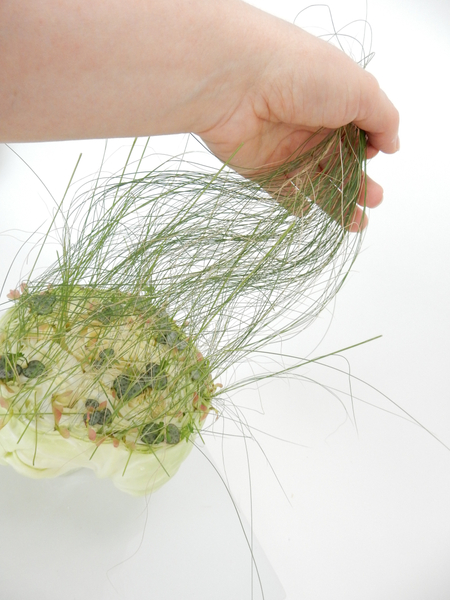 Coaxing it into a permanent curve
Sign up for my weekly newsletter
Every week I add a new design with related tutorials. Be sure to subscribe to receive an email notification with design inspiration.