My Creative Workbook
Christine de Beer - effortless floral craftsman
Canadian Thanksgiving falls on Monday, Oct 10, 2011
If you have even a minuscule amount in the bank
Some cash in your wallet,
A home,
Something to eat tonight
And you do not live in a war zone,
You are among the fortunate 5% in the world
Pnina Fenster


I've been making moony eyes at this pumpkin all week.
So pretty- I couldnt decide whether to let it lie just as it is snuggled in a bed of dried fall leaves or give it a cut and fill it with flowers.
In the end my fresh harvest of Chinese lanterns won- it is a time to give thanks for a good harvest, after all.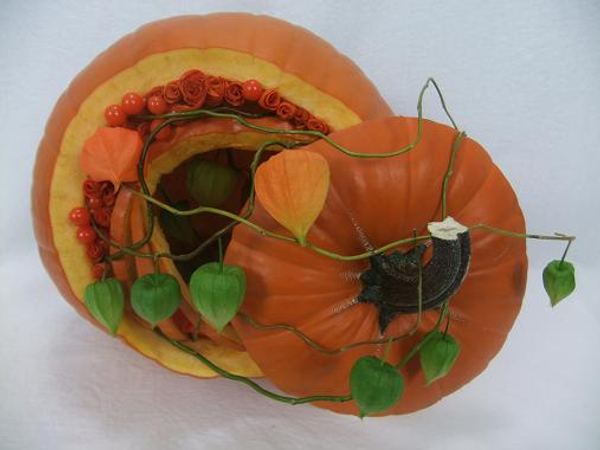 The vibrant orange and green make such an abundant and cheerful statement that I didnt need to do much more than stir up some spiral blossoms and just glue and spear all the ingredients in place.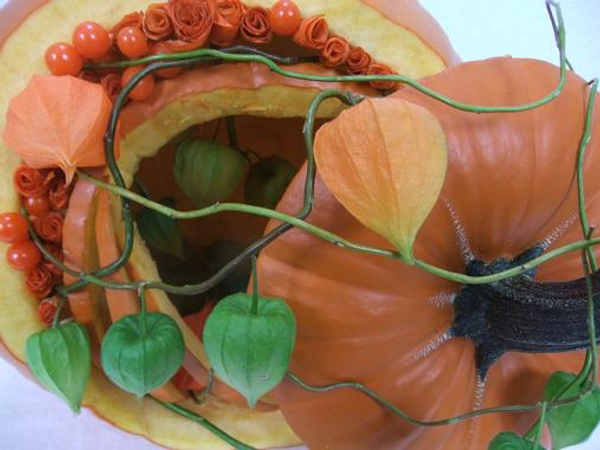 The spiral blossoms are cut and rolled from the papery pod (sepal) of Chinese lanterns (Physalis). The bright and shiny berries are from inside the pods. Fresh green curly willow twigs twine and curl over the pumpkin lid.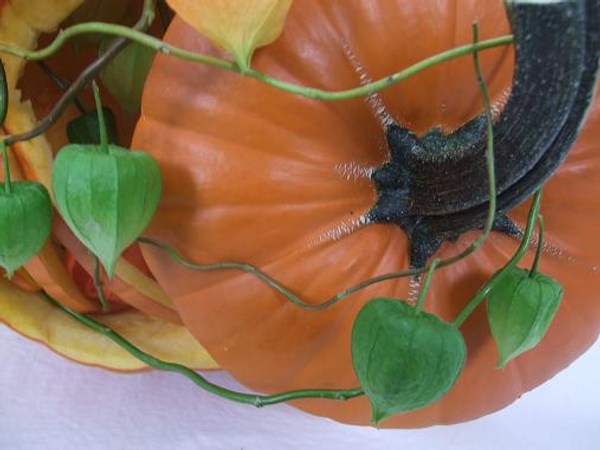 Both the Chinese lanterns and the willow twigs will dry really well just as they are in the design.
Sign up for my weekly newsletter
Every week I add a new design with related tutorials. Be sure to subscribe to receive an email notification with design inspiration.