My Creative Workbook
Christine de Beer - effortless floral craftsman
Rolled up Autumn leaf wreath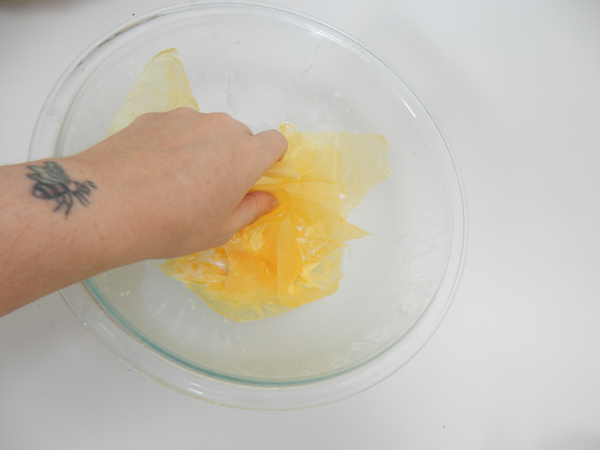 Soak yellow tissue paper in thinned wood glue
I cover the foam wreath frame with paper to create a barrier for the glue and to give the design a foundation colour that matches the design. See the Tutorial below for more details on how to make Papier Mache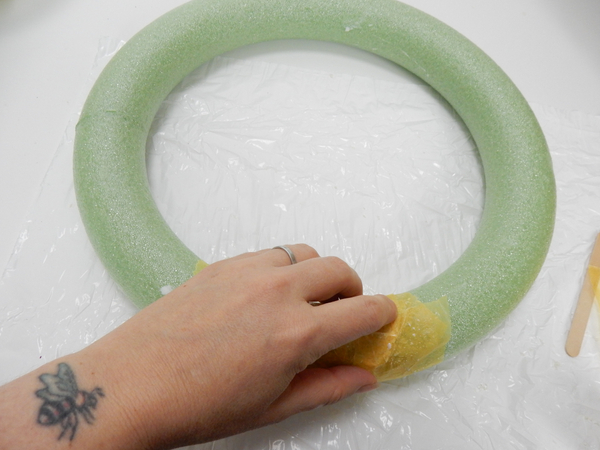 Smooth the tissue paper over the frame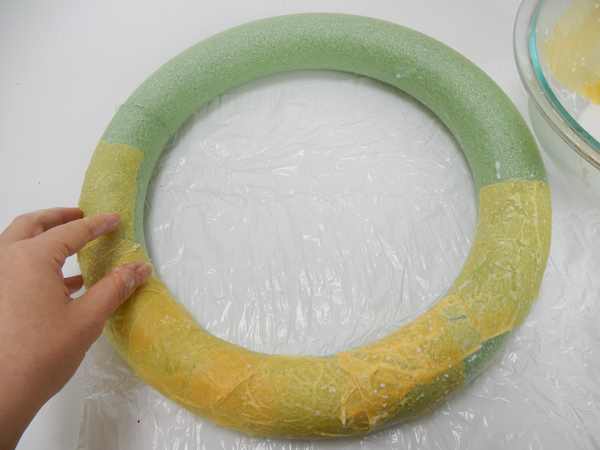 A single layer of paper just to cover the frame.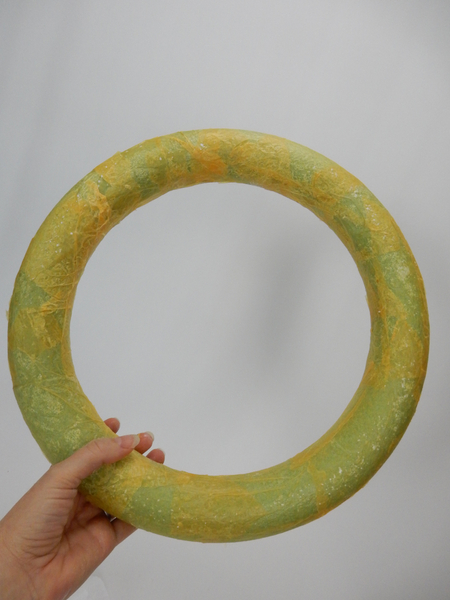 Set the frame aside to dry completely
I used rolled up autumn leaves to cover the frame. See the Tutorial below for detailed instructions on how I roll the leaves and secure it with its stem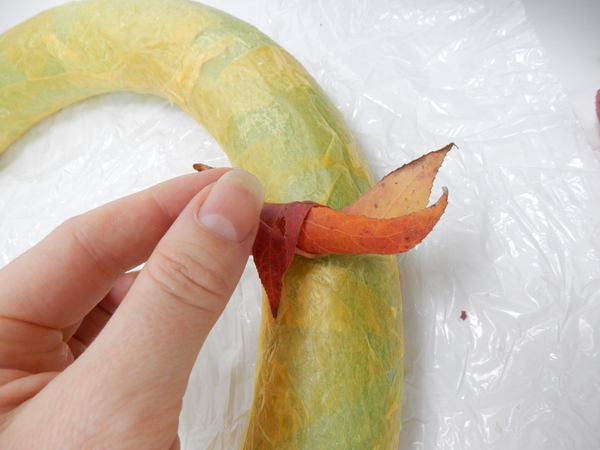 Glue the leave to the frame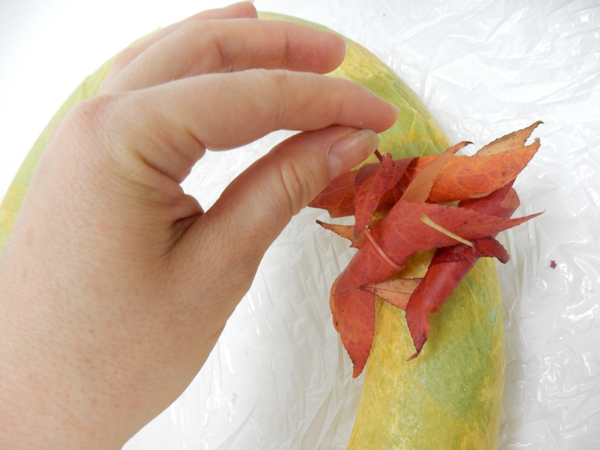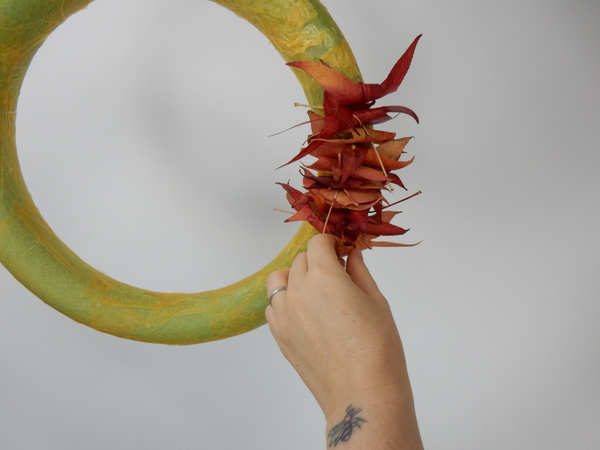 Move around the frame and glue leaves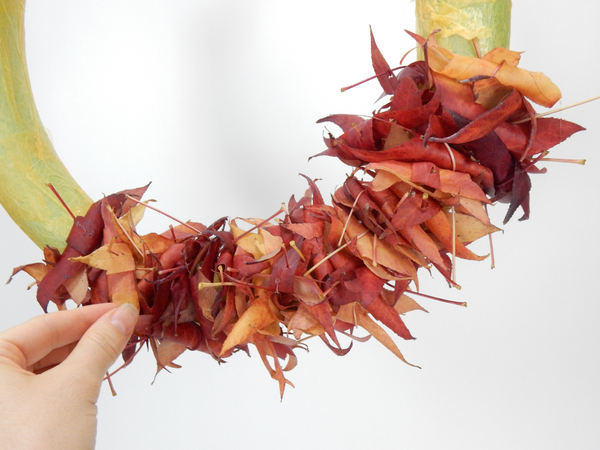 Wiggle a few rolled leaves between the glued ones to create a completly random pattern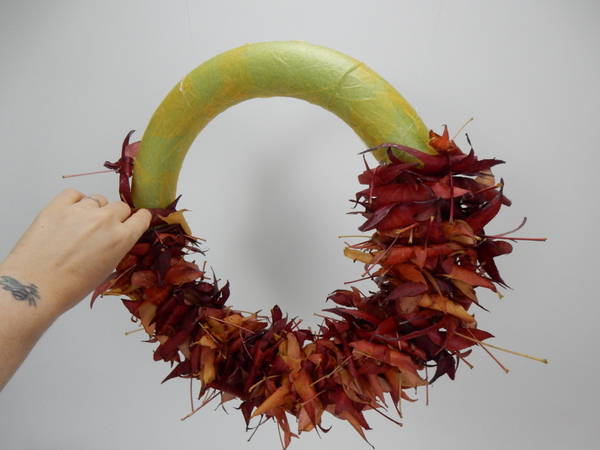 Let the stems point in all directions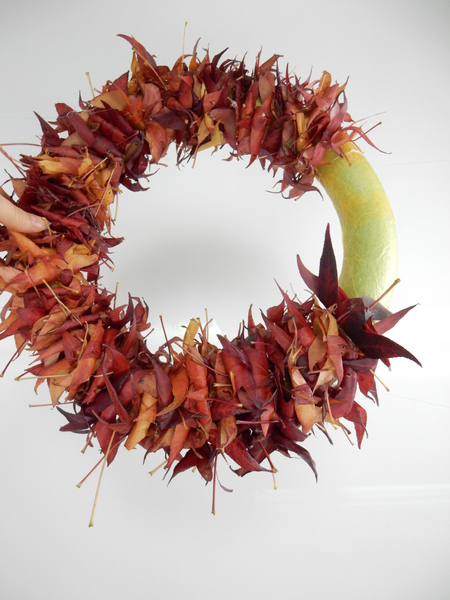 Fill in any gaps as you cover the wreath frame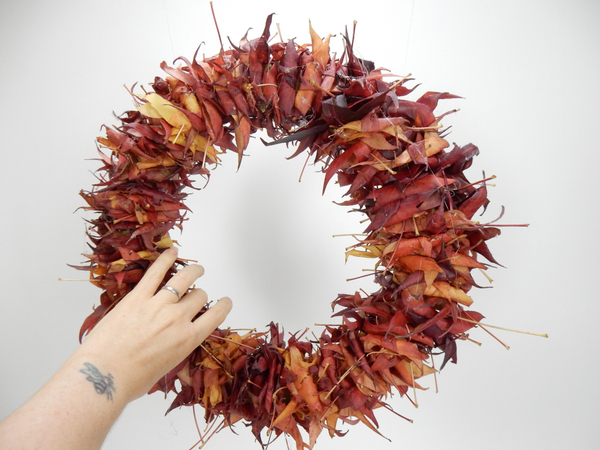 Set the wreath aside so that the leaves can dry. The leaves will shrink leaving gaps for the flowers and more fresh leaves.
Blow away the strands of hot glue with a hairdryer. See the Tutorial below.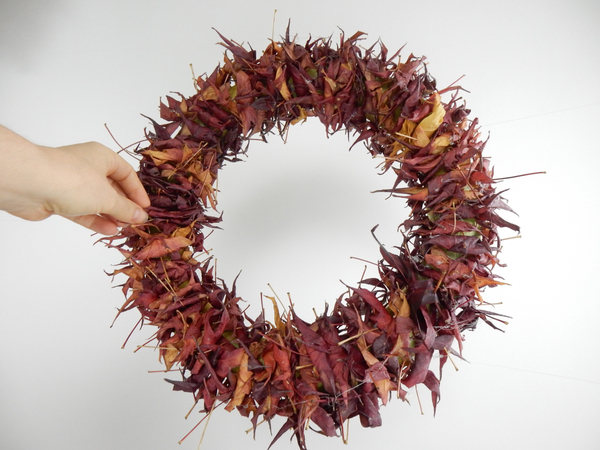 Fill in the gaps with fresh rolled leaves
Tuck a few small drinking straw test tubes ( See Tutorial below) deep into the leaves to keep the flowers hydrated and add a few more leaves to create depth.
Sign up for my weekly newsletter
Every week I add a new design with related tutorials. Be sure to subscribe to receive an email notification with design inspiration.