My Creative Workbook
Christine de Beer - effortless floral craftsman
I save all the thin tissue papers or un-printed newsprint papers that are wrapped around the flowers that are delivered to me to make batches of Papier Mache with. These sheets make fantastic Papier Mache because it is designed to be super absorbent and colour fast.

You will need:
Paper
Wood glue (or wallpaper paste)
Water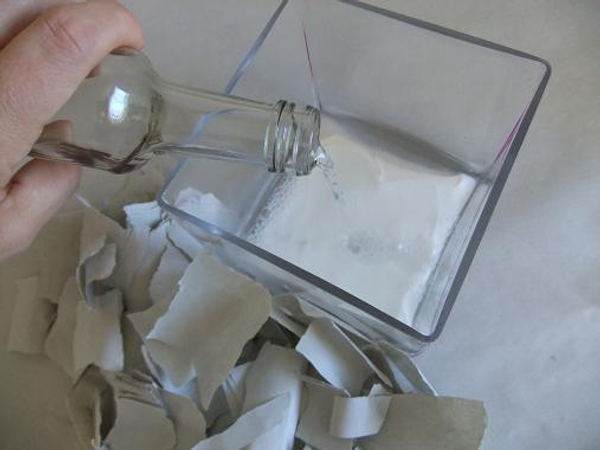 Tear the paper. Mix equal parts of water and glue.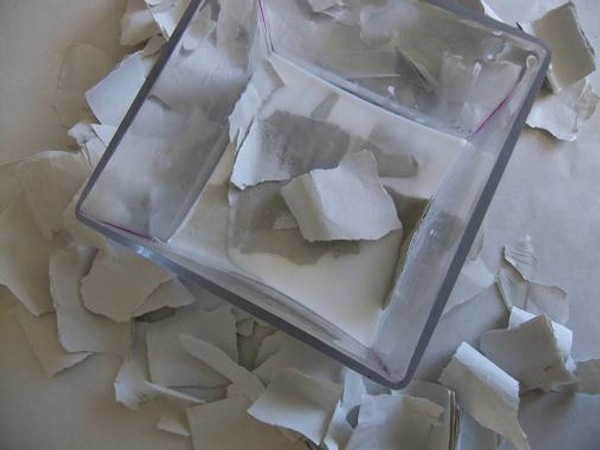 Soak the paper in the glue mixture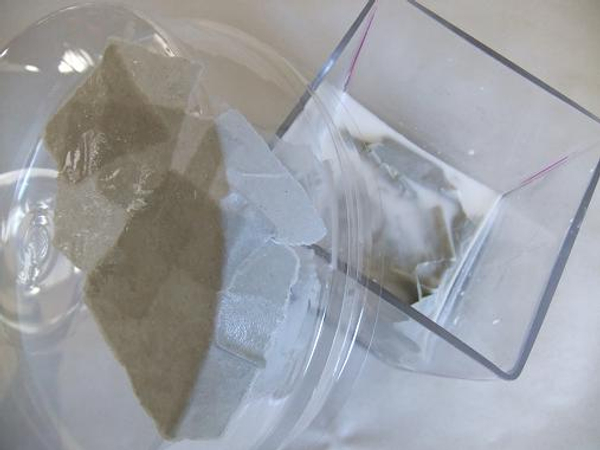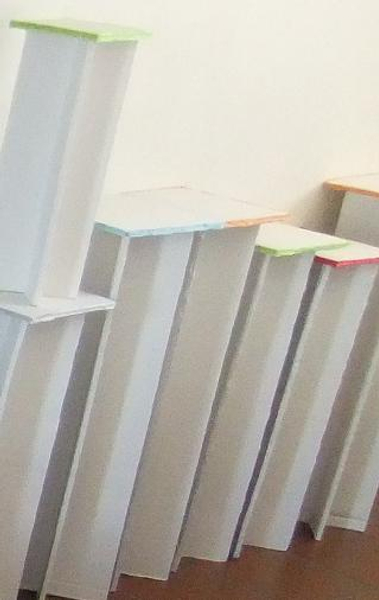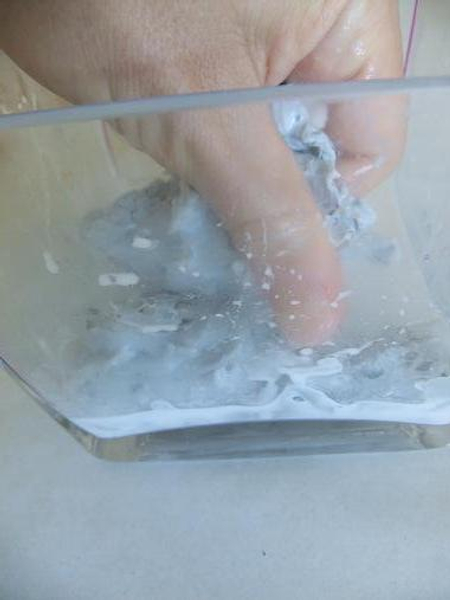 Pulp the paper by mashing it in the glue water until it becomes the constancy of sculpting clay (or place the mixture in a food processor and blend until smooth).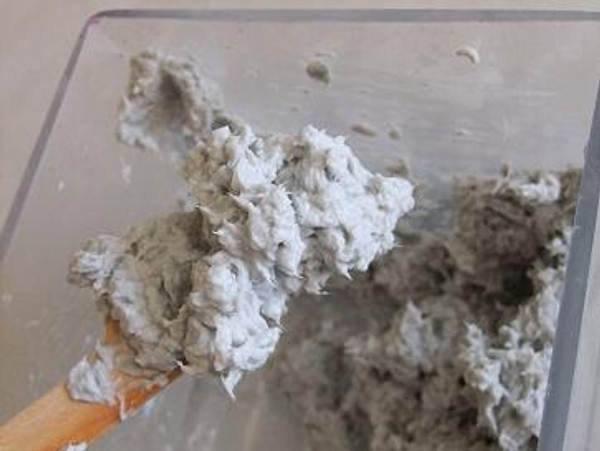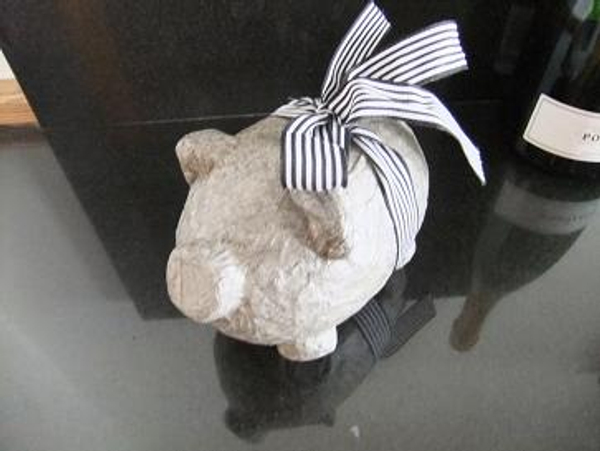 Balloons and inflatable plastic balls make excellent moulds. (Piggy bank) Simply blow up, cover with Papier Mache, leave to dry. Pop or deflate and remove the inflatable. No release agent is required.
If you use a solid mould to shape the Papier Mache to, you will need to apply a release agent to the mould. I prefer not to use oil (Vaseline or Cooking oil) or even dish washing liquid because of the residue.
The best way to cover the mould is with cling film. If you use cling film it creates a very interesting texture on the finished item which can be left as is or sanded smooth, or filled with more Papier Mache.
When choosing a mould make sure you will be able to remove the dried Papier Mache.
Leave to air dry.
Then paint or decorate if required.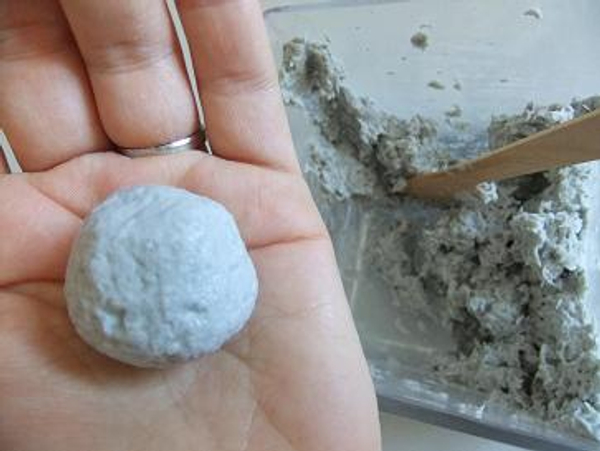 Left over Papier Mache can be stored in an airtight container.
If I need to paint my design I prefer to paint the items with water based paint or even better, natural colourants (for a Tutorial about natural colourants see the links at the bottom of this post). That is simply because I do not want to have to wait days for the paint to dry. I also like the idea that my design will be biodegradable so I do not paint it with a varnish. I would rather recycle plastic to line the item if I require it to be water proof. Encourage the receiver of your Papier Mache object to recycle (plant) it by adding small flower seeds to the mixture at pulp stage.
Sign up for my weekly newsletter
Every week I add a new design with related tutorials. Be sure to subscribe to receive an email notification with design inspiration.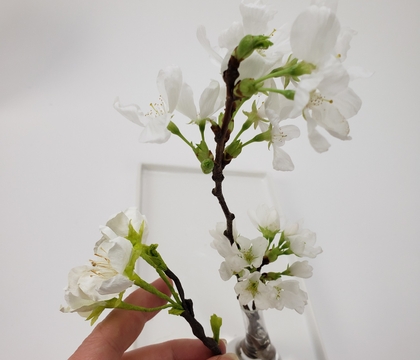 28 February 2011
Paper flowers
You can use any type of paper to make flowers. I use tissue paper, Crêpe paper, cardboard, newsprint and coffee filters (new and used) to make sweet peas, carnations, paper...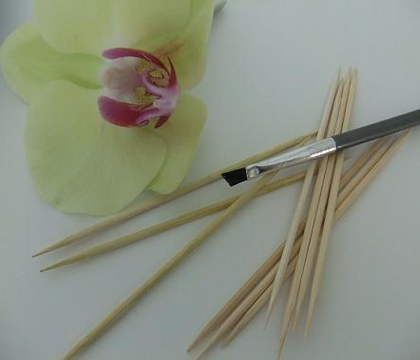 24 August 2011
Stain wooden skewers with natural dye
Using fruit, berries, flowers, leaves and grasses to naturally stain design details for floral art relies on the same techniques as using paint or any other dye.