My Creative Workbook
Christine de Beer - effortless floral craftsman
Bark Veneer Cardboard Cake stands
There are endless ways to make and decorate cardboard cake stands. I made two bark covered cake-stands, one with a dried hydrangea top and one with Papier Mache for my demonstration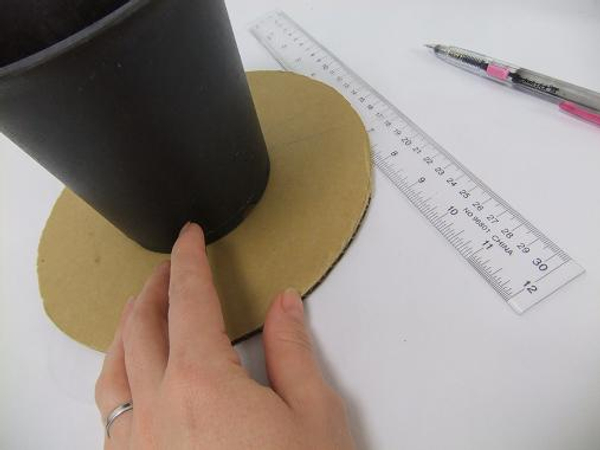 Cut a cardboard circle and choose a base for the cake stand. You can use an upturned plant pot, cardboard tubes even covered cans.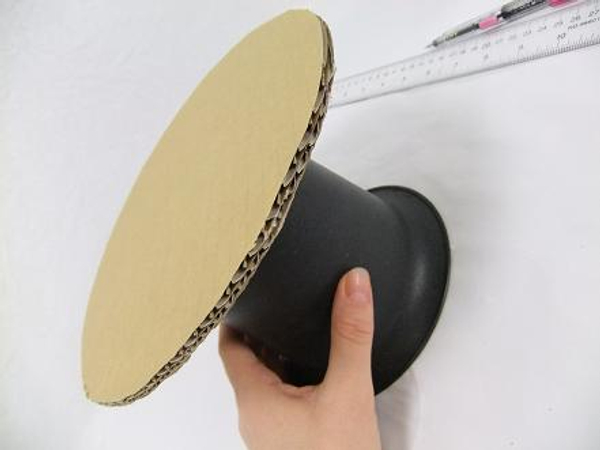 Glue the cardboard to the base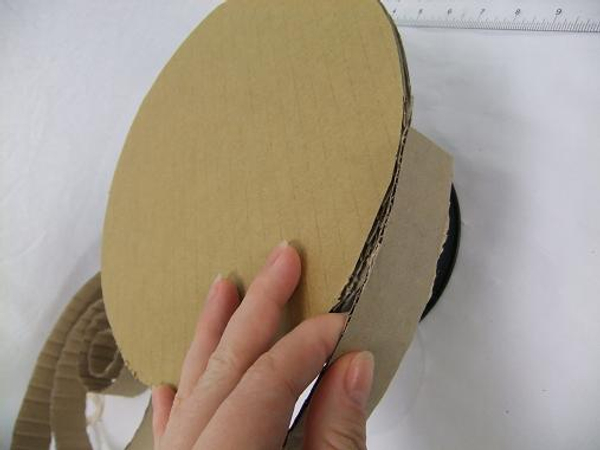 Cut a strip of cardboard and glue it around the circle to create an edge.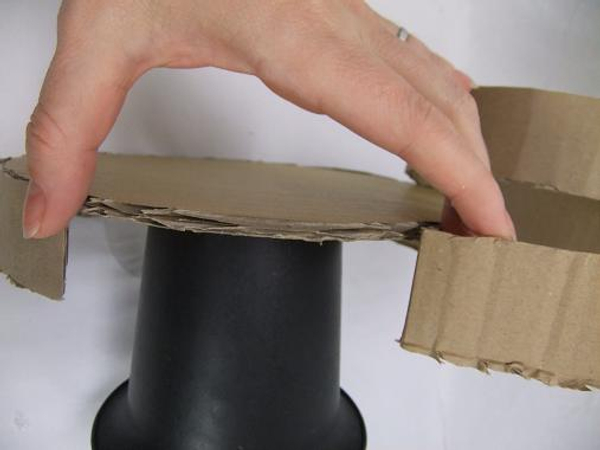 Glue the top of the strip to create a flat surface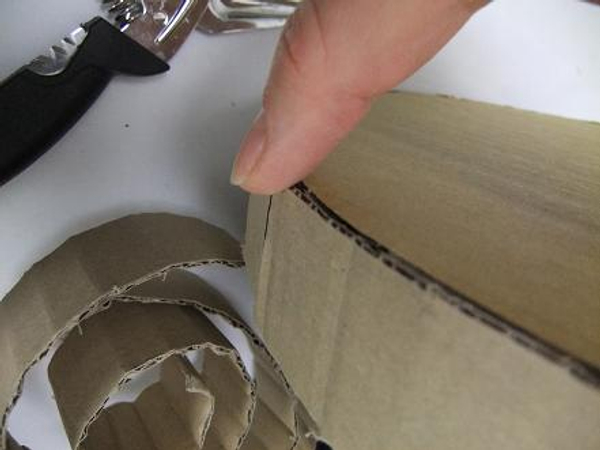 Connect the ends and glue it flat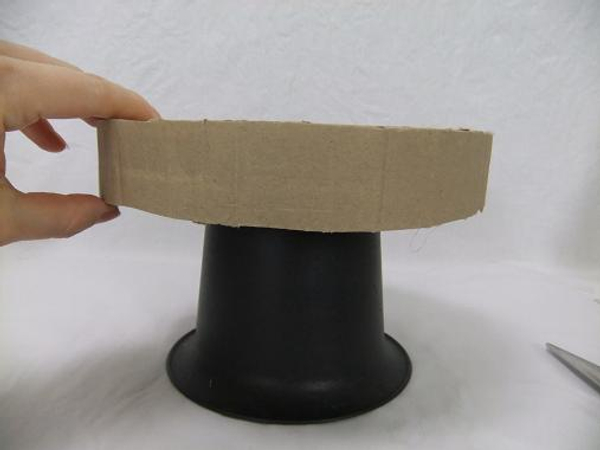 Cake stand ready to cover. You can cover the cardboard with fabric, Papier Mache, ribbon or simply paint it.
To cover the cake stand with bark: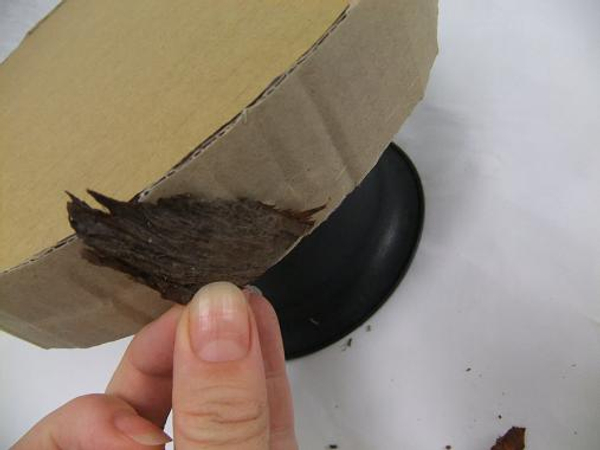 Glue chips of bark to the edge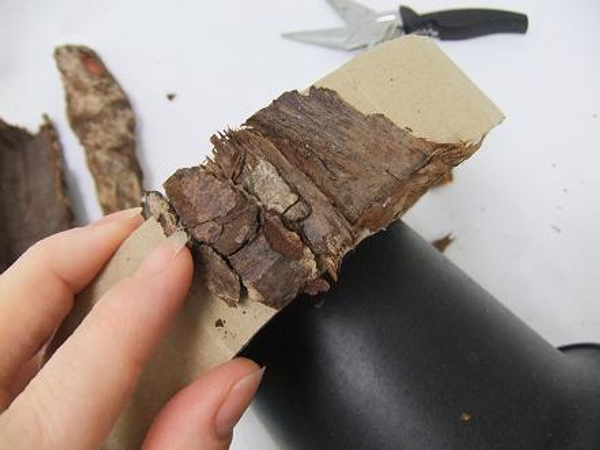 Continue all the way around following the wood grain...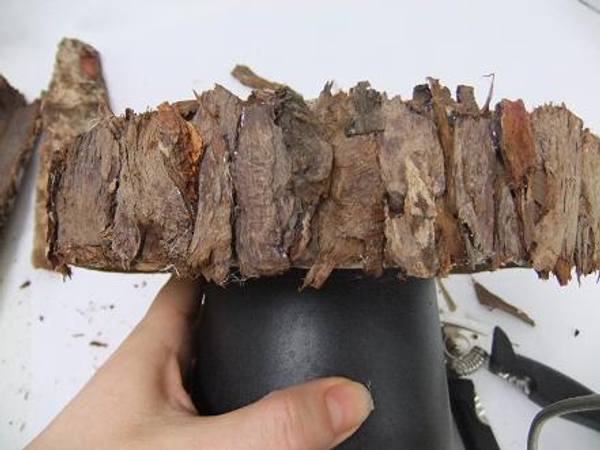 ...to cover the entire edge
To cover the top: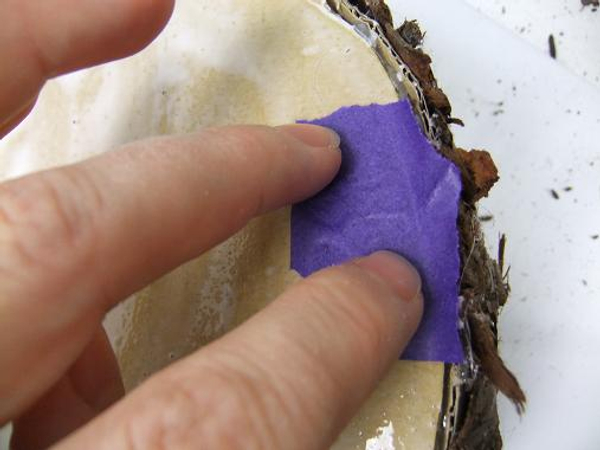 The easiest way is to rip up tissue paper and stick it to the surface with wood glue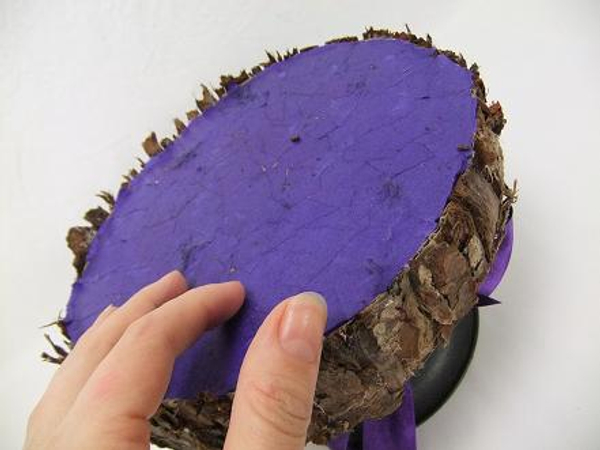 When the glue is dry you will have a strong and durable top
Or: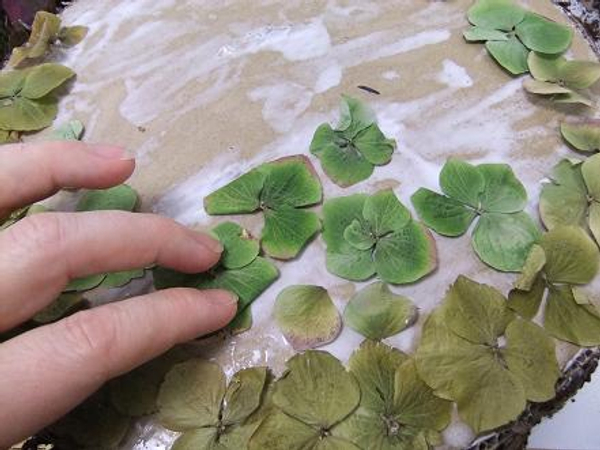 Glue dried flowers (such as hydrangeas) or moss to the top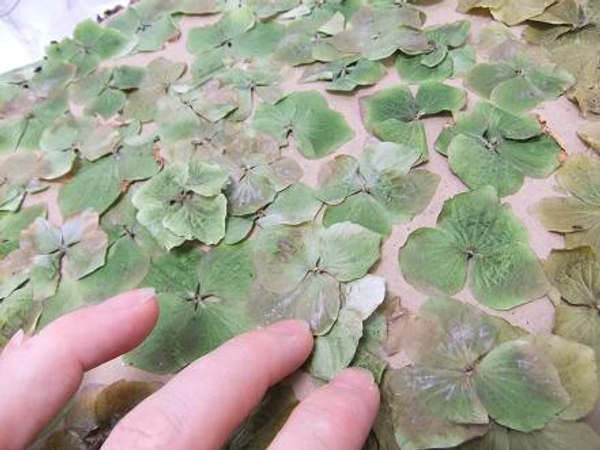 Paint the flowers with a layer of glue before adding more flowers.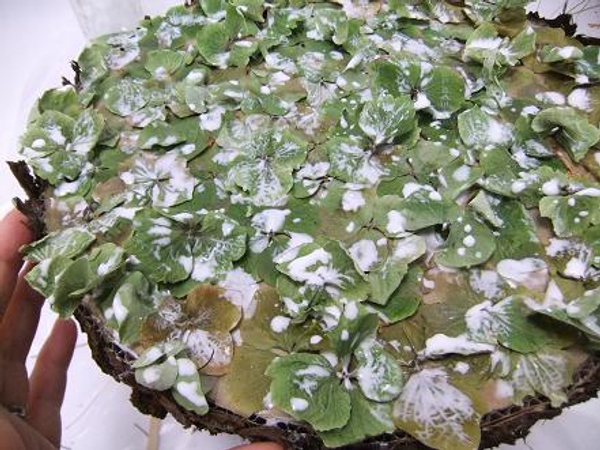 The wood glue protects the flowers from becoming brittle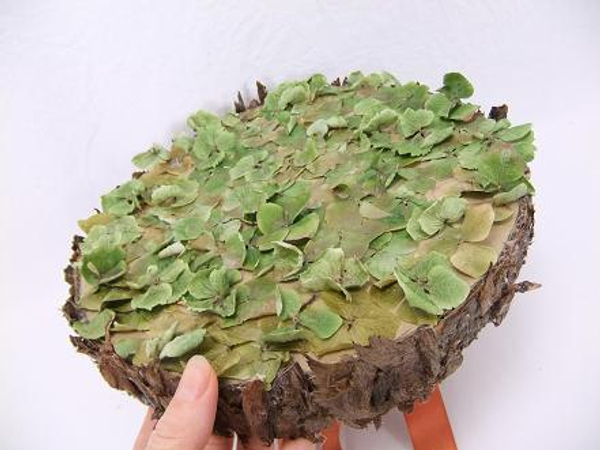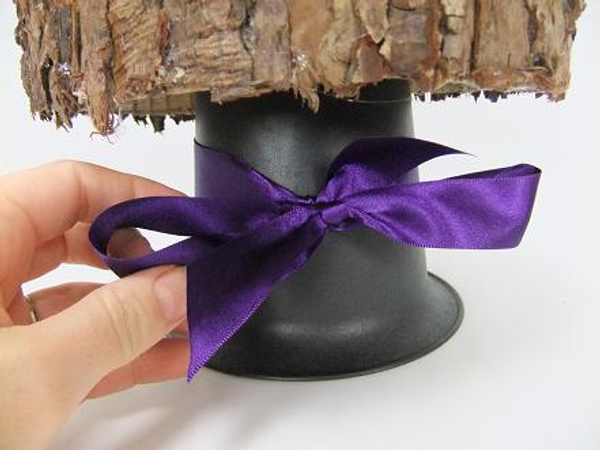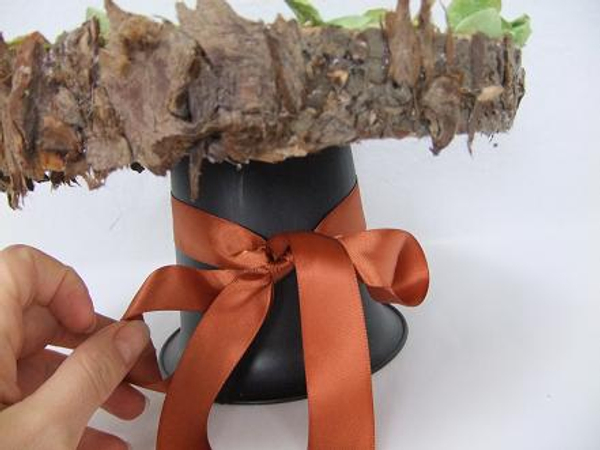 ...or let the ribbon tails dangle long
Sign up for my weekly newsletter
Every week I add a new design with related tutorials. Be sure to subscribe to receive an email notification with design inspiration.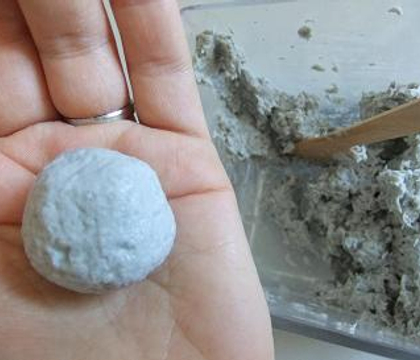 2 June 2011
Papier Mache
I save all the thin tissue paper or un-printed newsprint papers that are wrapped around the flowers that are delivered to me to make batches of Papier Mache with. These sheets...