My Creative Workbook
Christine de Beer - effortless floral craftsman
Bark and Cotton Candy Cane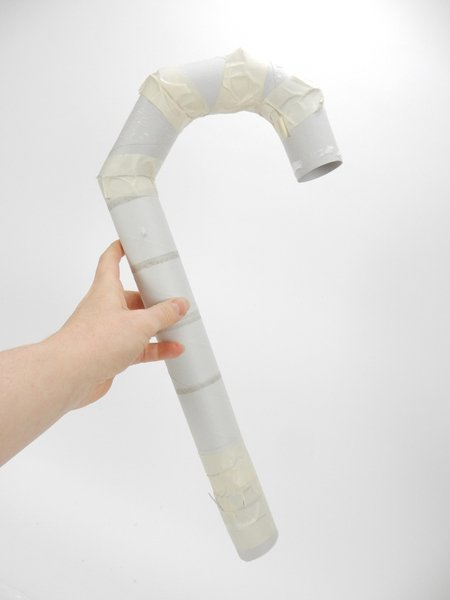 Tape a few cardboard rolls together to create a basic candy cane shape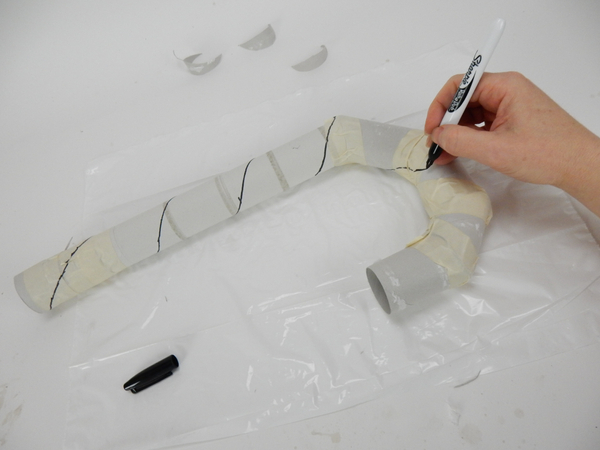 Draw out the lines on the candy cane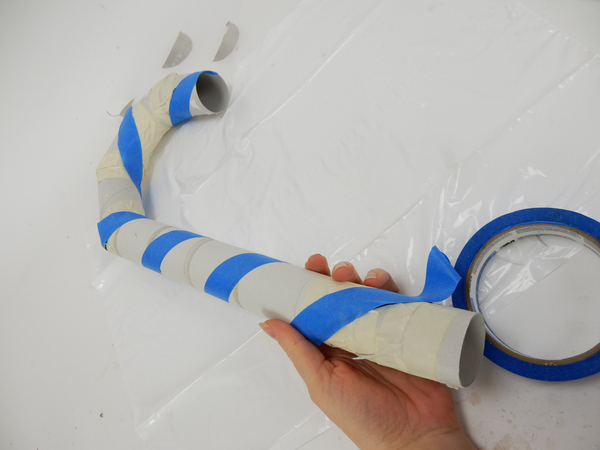 Tape a guide line with painters tape
I wanted my line to be slightly thicker so I taped a strip on both sides of the guide line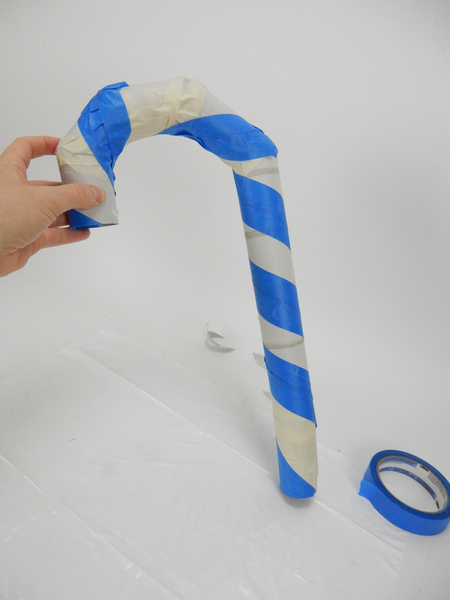 Cardboard candy cane ready to cover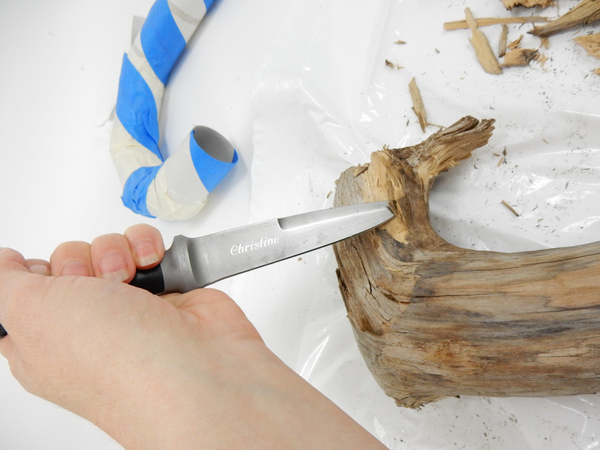 Chip away some bark with a sharp knife from a piece of wood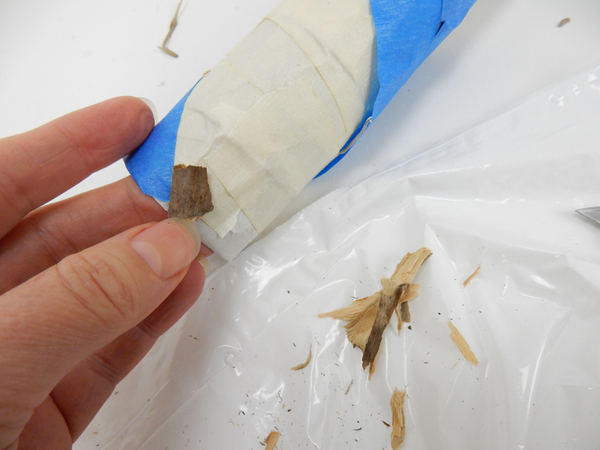 Start to glue the wood chips to the candy cane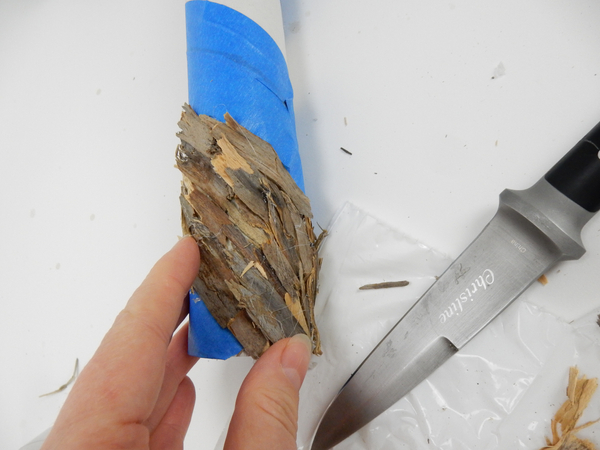 Move around the following the cane shape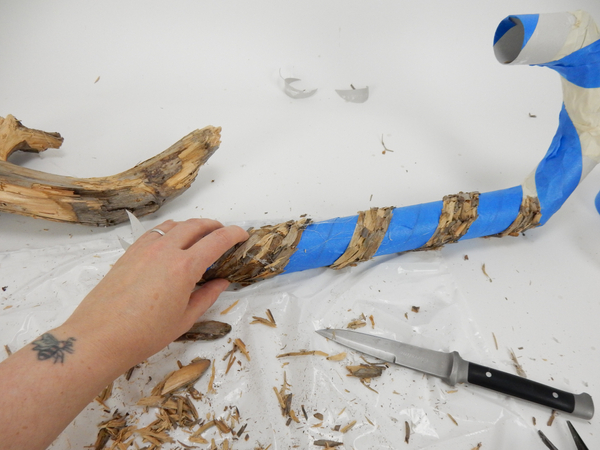 Following the growth direction of the cane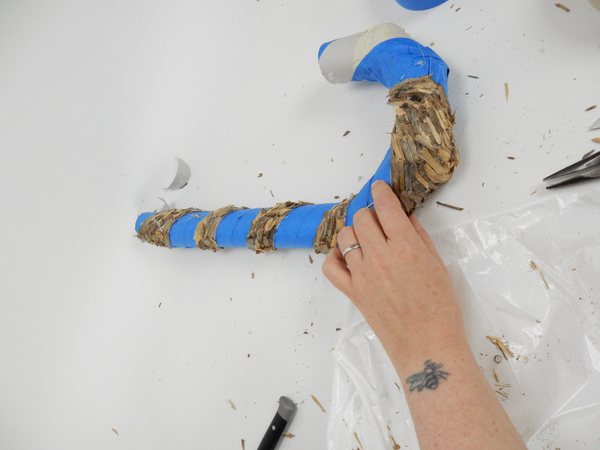 Around and up the top curve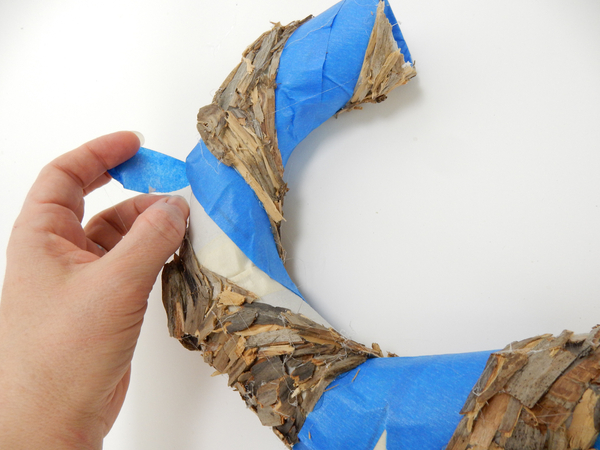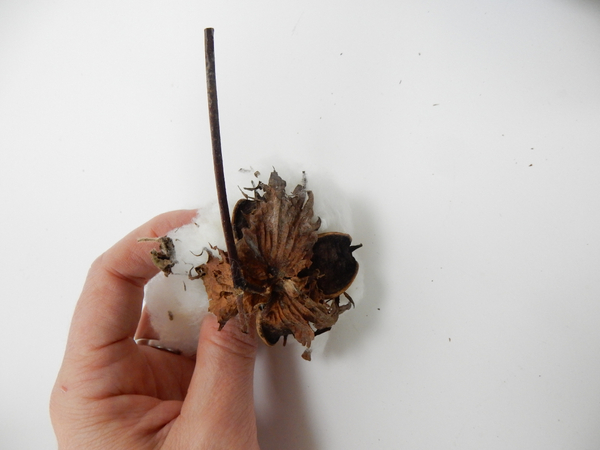 Pull out the fluffy cotton from the pod
See the Tutorial below for more information how to mat cotton and wool into felt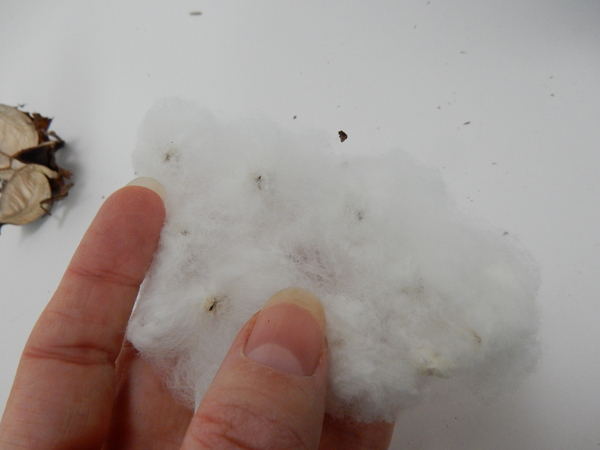 Mat (or tangle) the fluff to create long strands of cotton by placing it on a flat surface and rubbing the fibres to tangle
I loved the look of the seeds in the cotton but you can remove it for a smoother fluffy part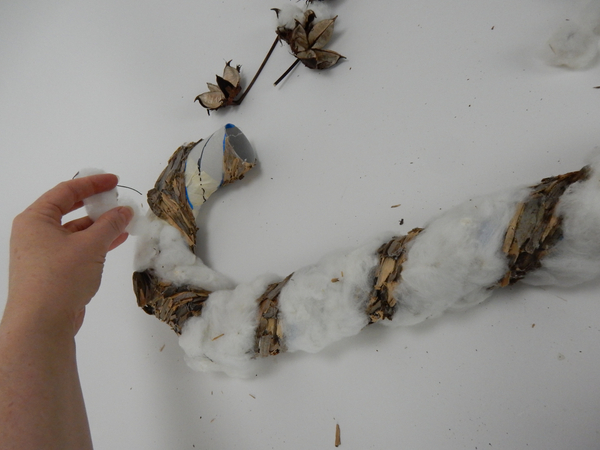 Glue the cotton fluff to cover the open candy cane strip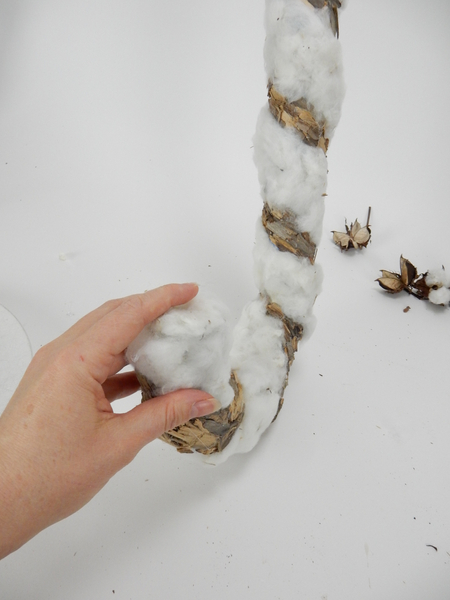 Place a cotton pod in the top cavity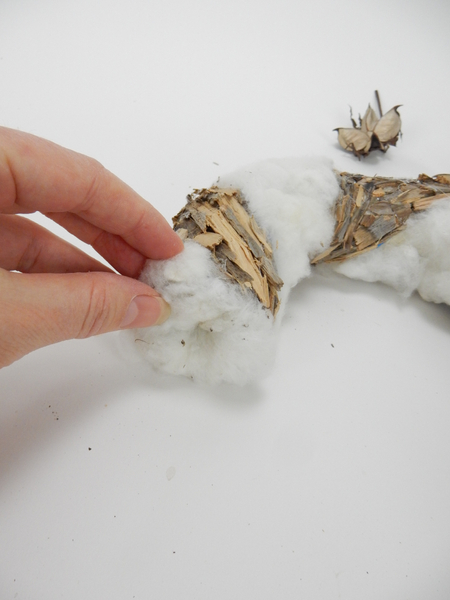 Place a pod in the bottom cavity to close that as well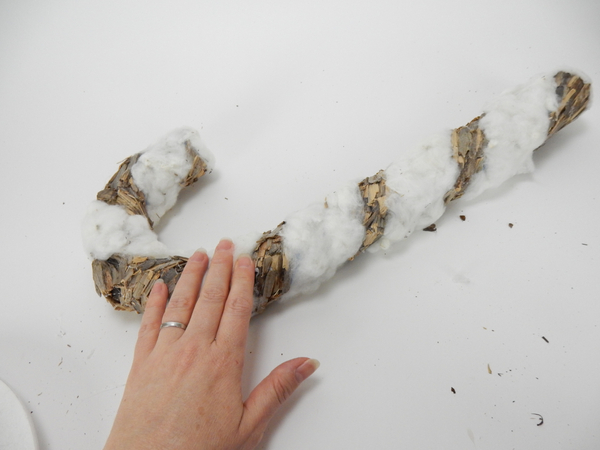 Softly smooth the cotton down again so that it follows the shape closely.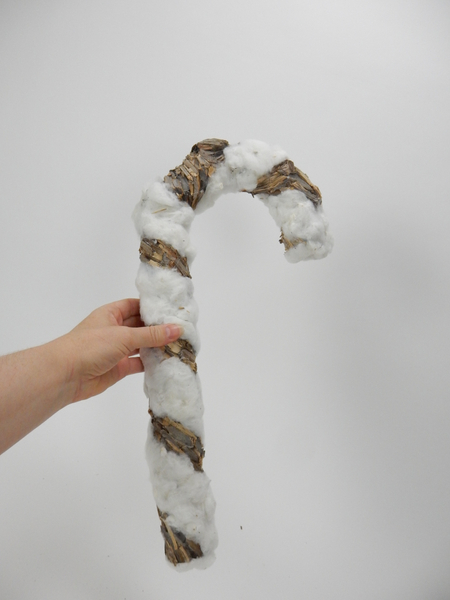 Cotton and bark candy cane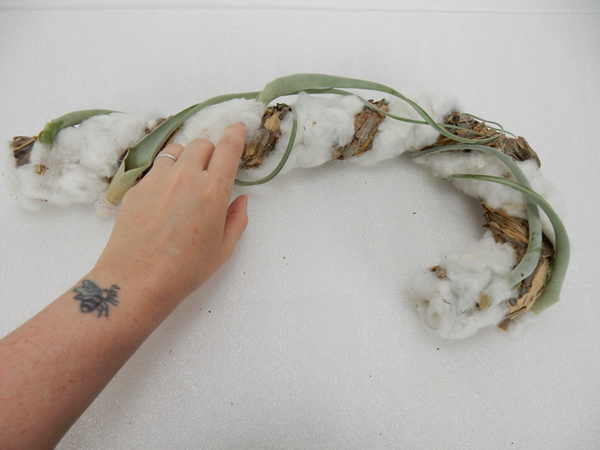 Glue in a few air-plants
See the Tutorial below for detailed instructions on how I cover the ends of the air-plants with cotton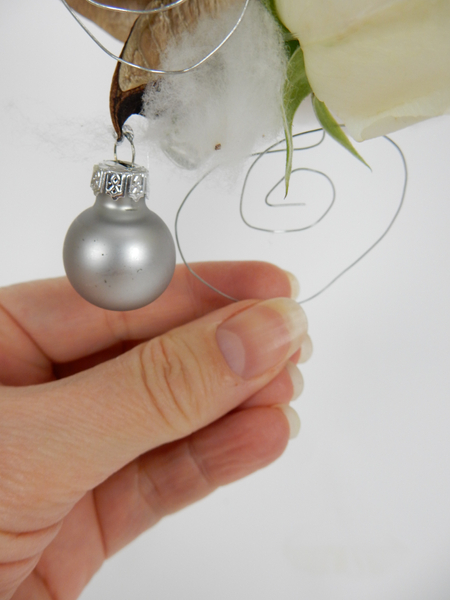 Add in baubles and wire spirals. And add a few drinking straw test tubes to keep the roses hydrated (see the Tutorial below)
Sign up for my weekly newsletter
Every week I add a new design with related tutorials. Be sure to subscribe to receive an email notification with design inspiration.