My Creative Workbook
Christine de Beer - effortless floral craftsman
A tangle of ribbon instead of a bow for an unusual winter design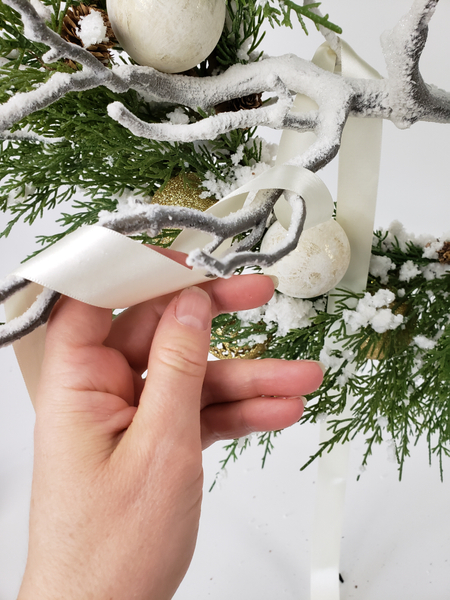 I added two sections of ribbon to the design. The first dangles down from the branch to look like it was tangled up by the winter breeze...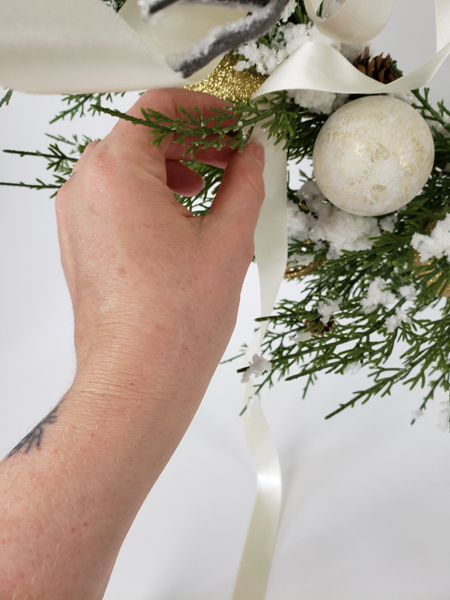 The longest tail of the ribbon is tucked behind a branch to keep it neatly in place. This also gives your eye a visual pathway so that you notice the hand frosted golden bauble to the side.
The Tutorial for how to paint the bauble is in the Tutorial section below.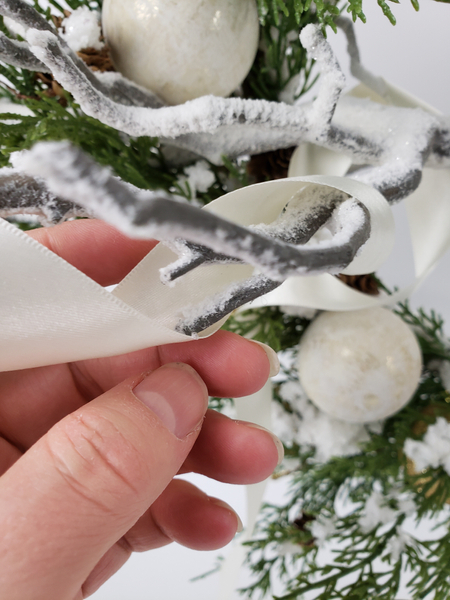 The other ribbon tail trails to the front where it loops around the branch. Once you are happy with the way it falls secure it in place with tiny drops of hot glue.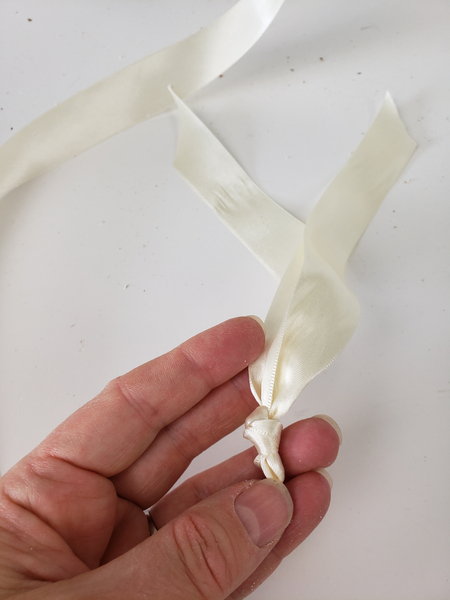 Knot the second section in the middle. This gives you a stable place to glue the ribbon into the design.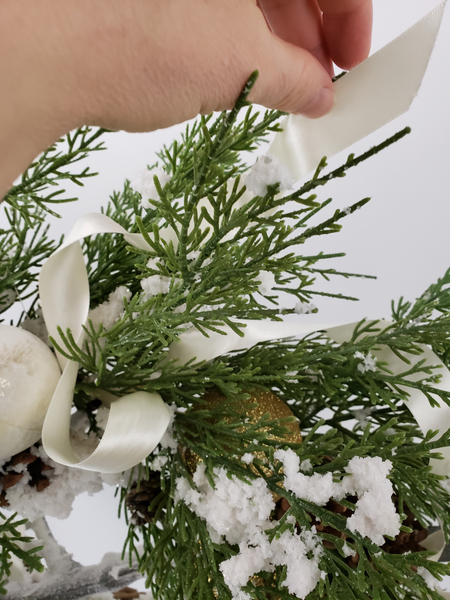 Glue the ribbon into the design and weave the one ribbon tail through the branches to curve first around a hand painted bauble and then point up.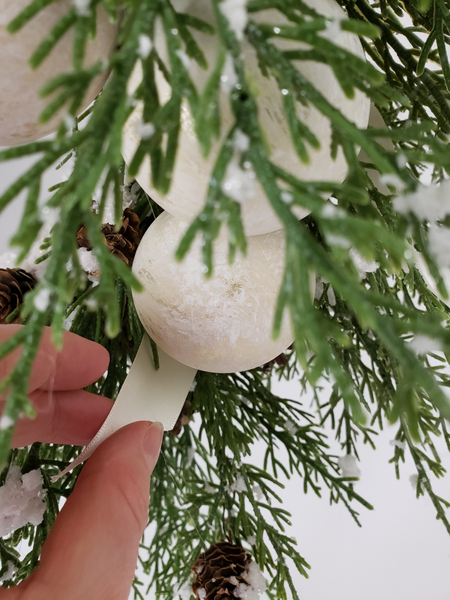 And weave the other ribbon tail to point down to more of the hand painted baubles.
Sign up for my weekly newsletter
Every week I add a new design with related tutorials. Be sure to subscribe to receive an email notification with design inspiration.