My Creative Workbook
Christine de Beer - effortless floral craftsman
Fake real stems-ends for real fake branches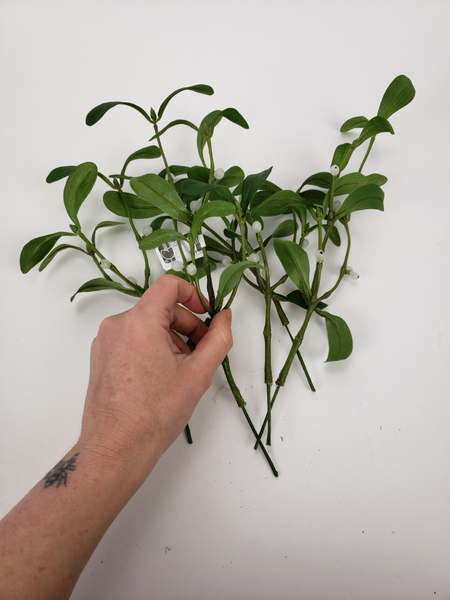 Most artificial branches do not have a very pretty stem end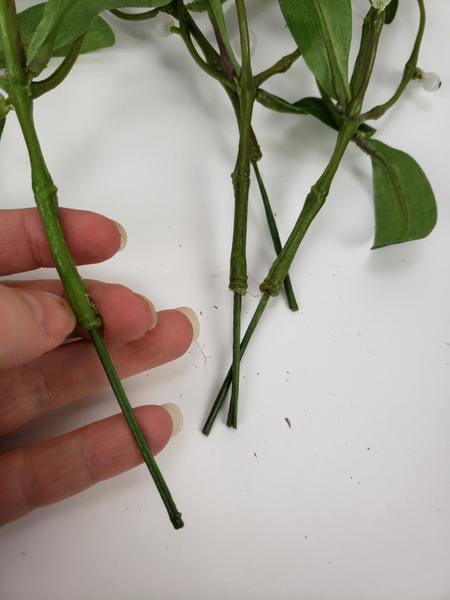 But it is quite easy to add a stem to the branch...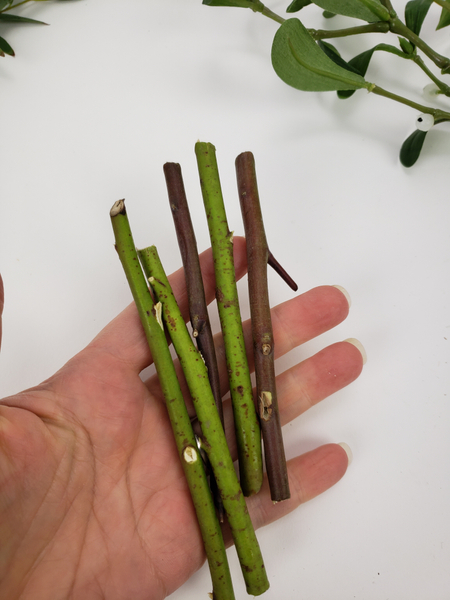 Cut twigs to make up the length of stems you need for the design.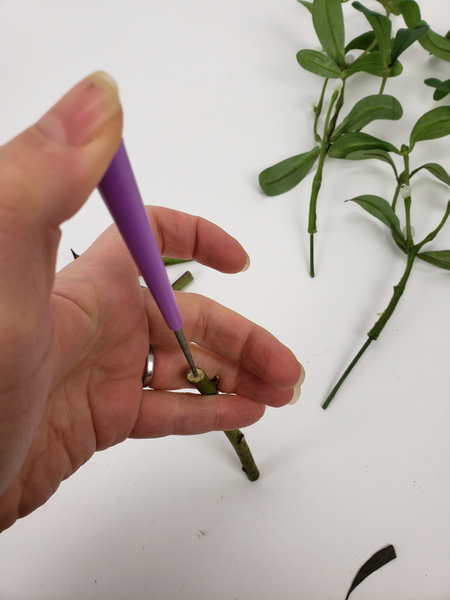 Poke a hole in the stem if it is spongy inside or drill a small hole it the stem is woody.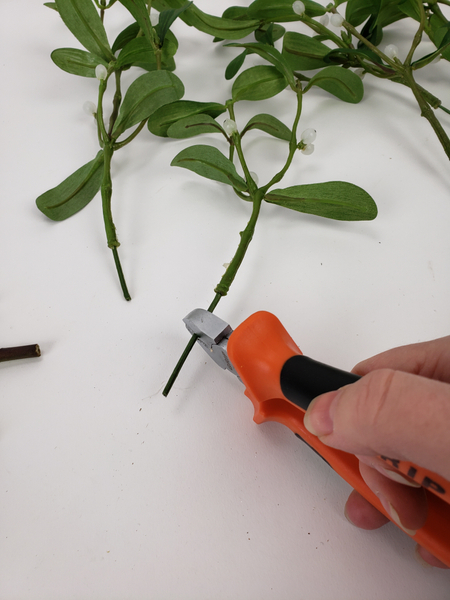 My artificial stems already had a small bit of wire just on the end which I will use as a connection piece. If there is not a wire inside the stem end drill a small hole into the artificial stem and press a wire in. Cut the wire short to fit into the hole of the twig.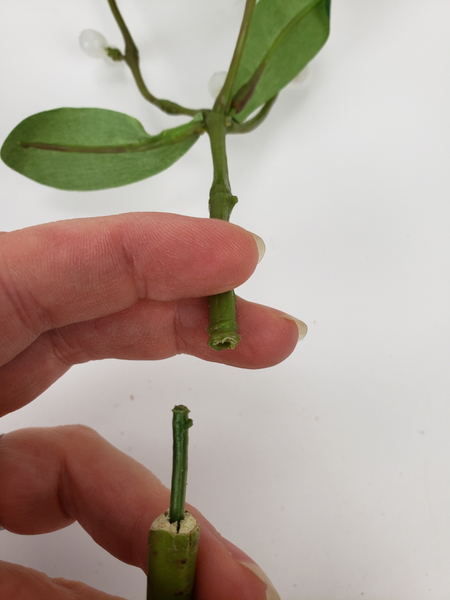 Slip the twig and the plastic stem over the wire to connect them.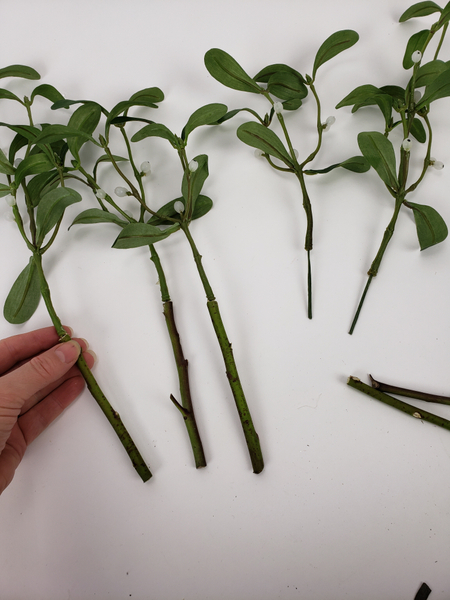 Giving you not only longer stems but also stems that will look natural in your design.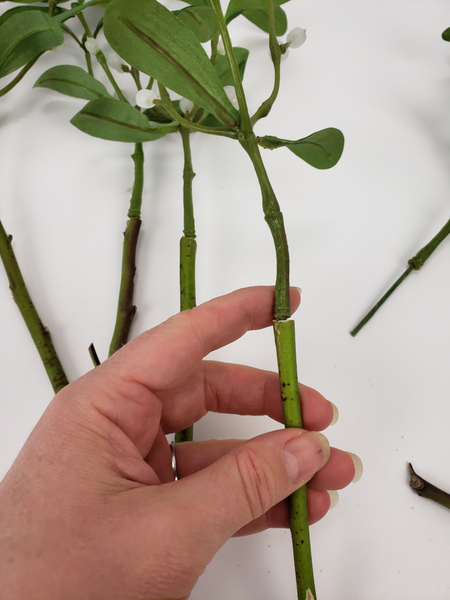 Add the tiniest bit of glue...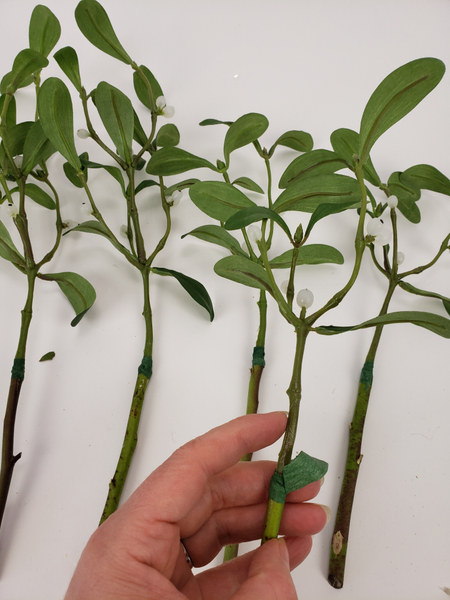 And secure the stem with florist tape.
Sign up for my weekly newsletter
Every week I add a new design with related tutorials. Be sure to subscribe to receive an email notification with design inspiration.