My Creative Workbook
Christine de Beer - effortless floral craftsman
Perk up faux plant material and flowers that are not wired
A sprig of wired faux plant material is easy to bend back into a more natural position. Plastic plant material without a wire in their stems need a bit of help to get back into shape.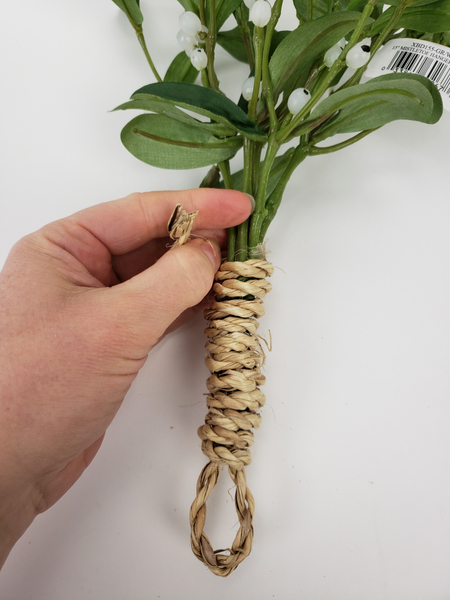 Remove the faux stems from the packaging or binding that press the stems flat.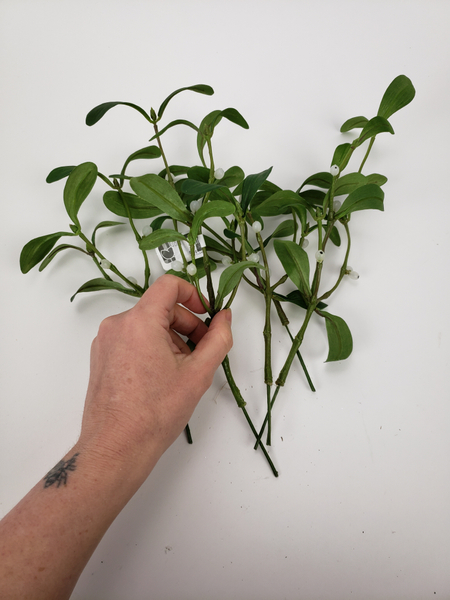 Shake out the stems so that you can work with one stem at a time.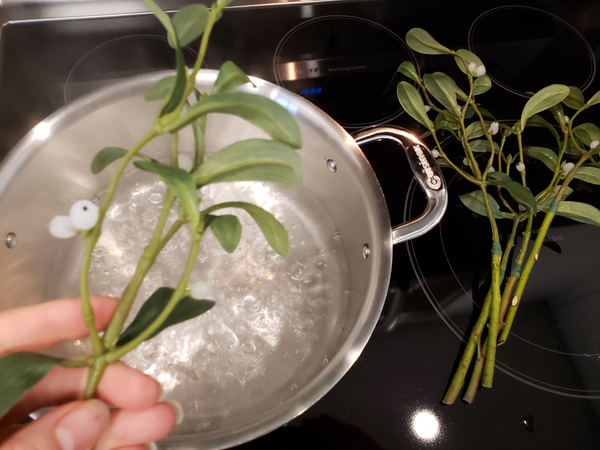 Hold the stem over a pot of boiling water. Once the stems are warm and pliable carefully bend the stems open and give them a more natural curve.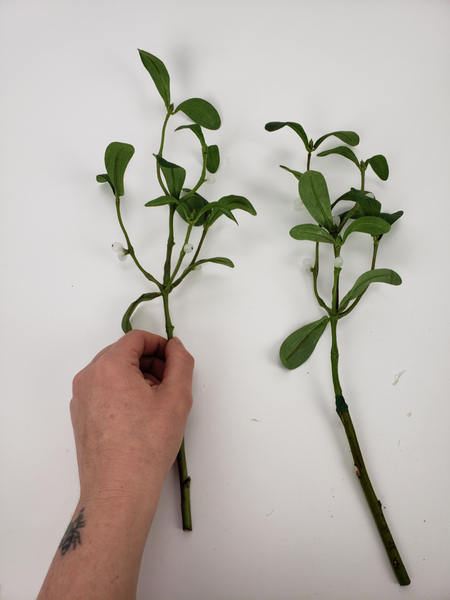 Even identical stems can each get their own personality by curving them this way.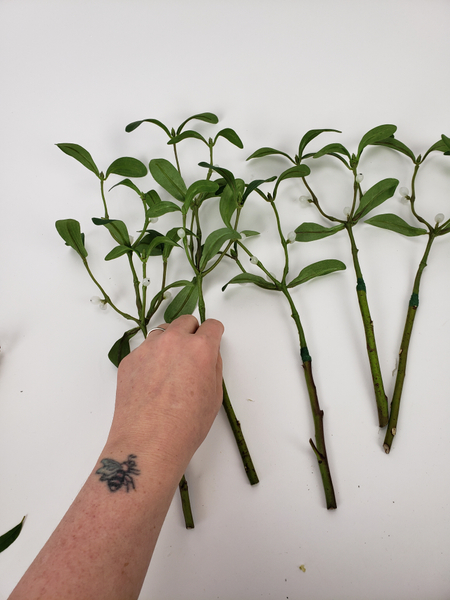 The perked up faux mistletoe branches are ready to design with as soon as the plastic is cool and the new curve will now be set into place.
Sign up for my weekly newsletter
Every week I add a new design with related tutorials. Be sure to subscribe to receive an email notification with design inspiration.