My Creative Workbook
Christine de Beer - effortless floral craftsman
How to use artificial plants or faux plants to create beautiful and long lasting decorations without it looking tacky or... sad.
Well this is a first for me here on the My Creative Workbook website. I never use artificial plant material in my work. Dried, yes, all the time! The plastic stuff… who me? Never! Well almost never. Okay… truth be told every Christmas for our apartment. You see apartment buildings here in Canada have a strictly no real Christmas trees policy and restrictions on all elaborate fresh decorations used to decorate with this time of year. Not only because it poses a fire hazard but also if you consider that the average apartment building has about 150 units and if all the apartments have a tree… can you imagine the huge undertaking disposing of all those trees would be? Hence… what if you HAVE to decorate with faux? Here are my guiding rules when it comes to styling with permanent botanical to make it firstly look luxurious but also be as reusable and sustainable as possible: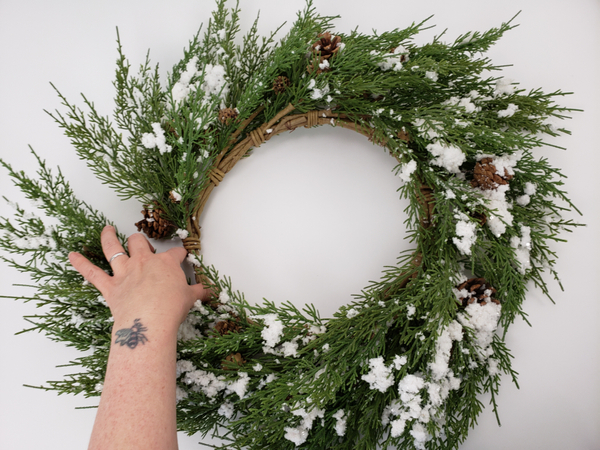 When shopping for faux or artificial plant material choose the design well. Choose with the entire life cycle of your design in mind. What happens to the artificial plants once they have served their immediate purpose? Would you even want to use it again?
Make sure what you buy inspires you in such a way that you can easily see how you can create a new design concept with it year after year. Or that your clients would treasure year after year.

If it is something that you are going to use once and then it will become trash you have not explored the real creative benefit or potential of artificial plants. Our goal is not to make more trash!

Only buy something that will look great year after year or use after use- so nice that you are willing to sacrifice the space to store this new treasure to use again.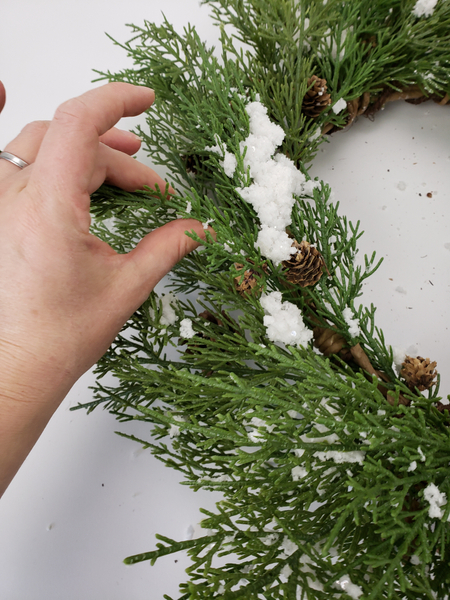 Test the artificial plant material with your senses.
Sniff it- a chemical smell or strange aroma will be off putting and probably just get worse as it ages. A constant jingle can either be a fun addition or something you will really regret on week two. A woolly covering can cause allergic reactions or be rather messy.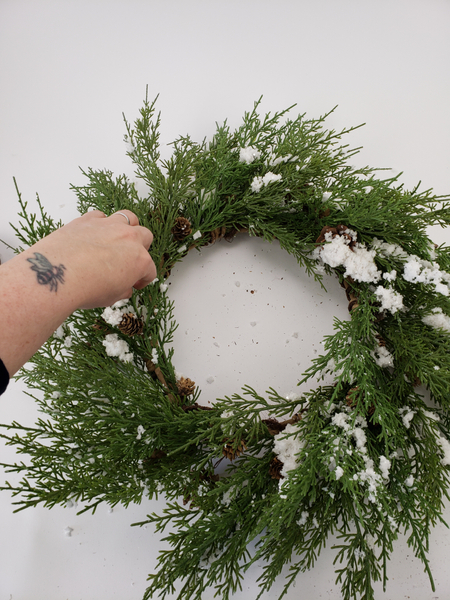 Buy the best quality you can find and afford.
No broken or rusty wires or exposed plastic bits under the decorative covering. Broken, ripped or folded leaves will never give you a great result.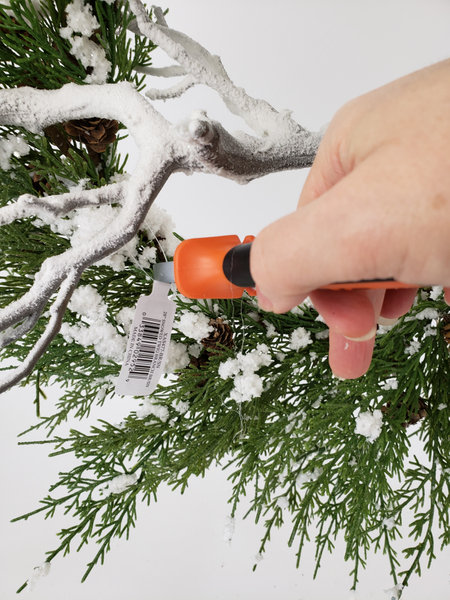 Remember to remove all the tell-tale tags while designing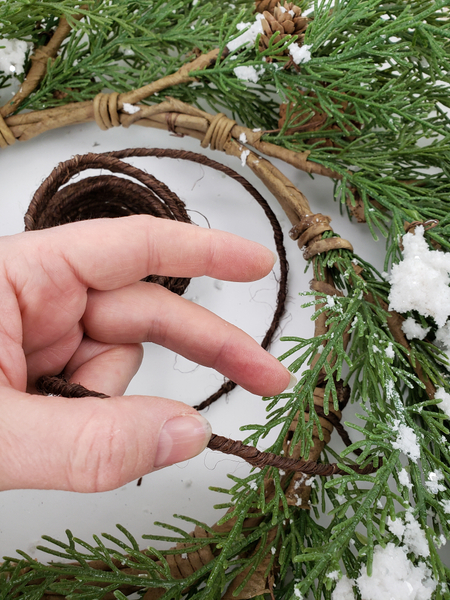 If possible re-wire the design. This bit of extra craftsmanship can change the entire look of a shop bought design and give it a designer look.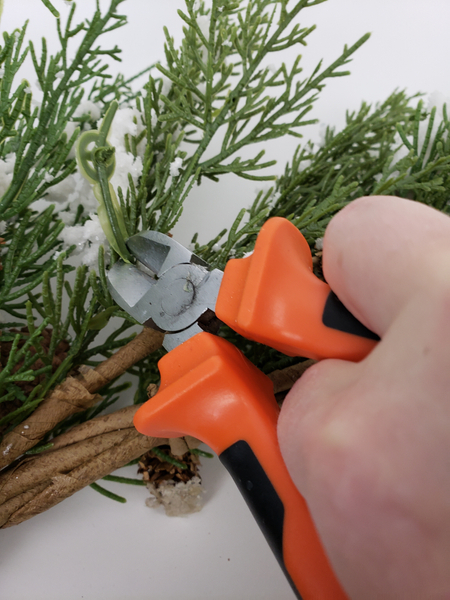 Take the extra time to clip out any imperfections that makes it really obvious that the plant material are permanent botanicals.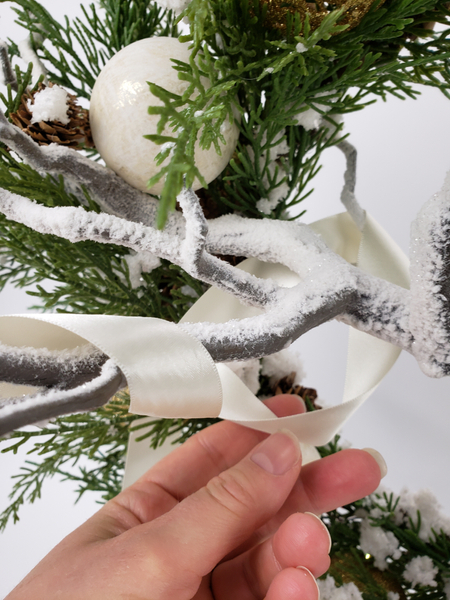 Replace shop grade embellishments with boutique florist grade embellishments (if applicable)
For instance if you have an artificial plant add a decorative support like a florist would. Replace inexpensive sparkles with crystals. Replace inexpensive artificial ribbon with silk ribbon or raffia. You can even replace the inside stamens of flowers with handmade stamens ( see the Tutorial below for detail instructions on how to make paper flowers) to make artificial flowers look custom made.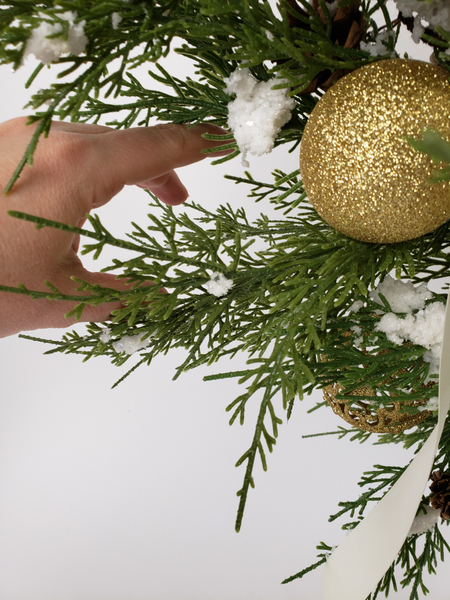 Fluff out and bend the artificial stems to resemble healthy growing plant material.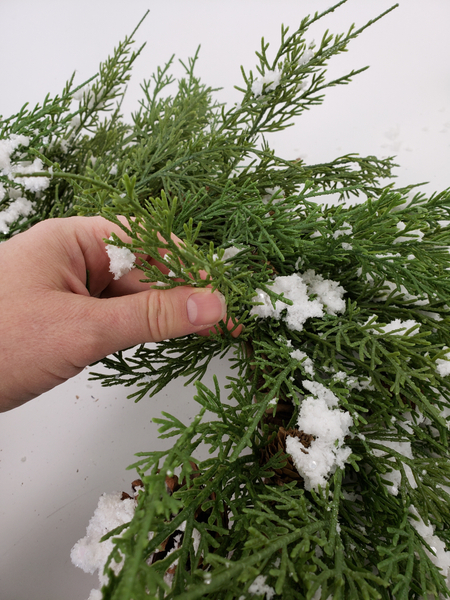 This is no time for being too perfect. Go back over the design and add a few imperfections. Better yet, add imperfections as nature would.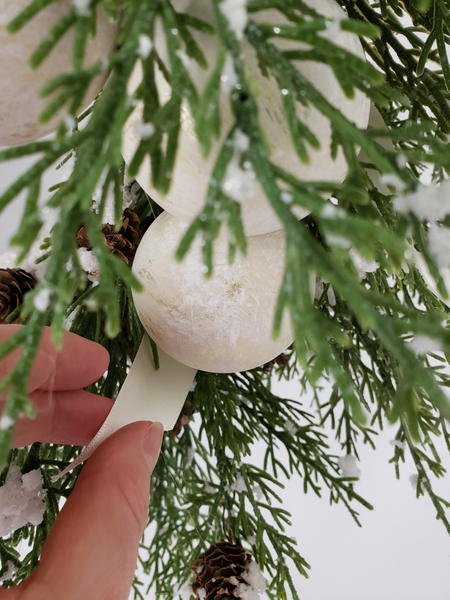 Usually I would advise you that your plant material should always be your focal point. It is what should be telling your story. With faux designs I believe a little bit of a diversion is a good thing.
Make your focal point something that has an attention grabbing story (like an unusual container or as in this design hand painted baubles or the tangle of ribbon instead of a bow)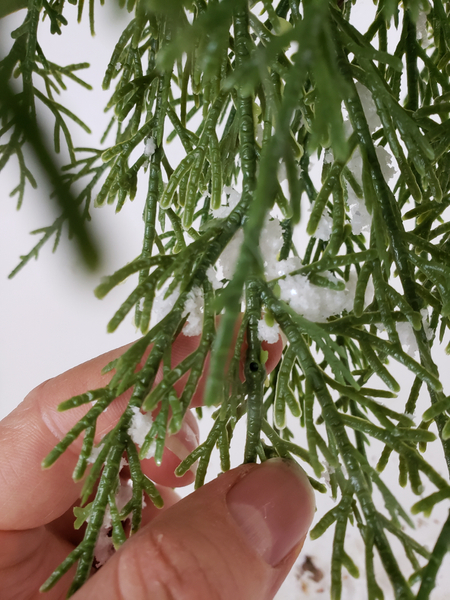 Strategically design so that you cover or conceal tiny marks or stamp or imperfections.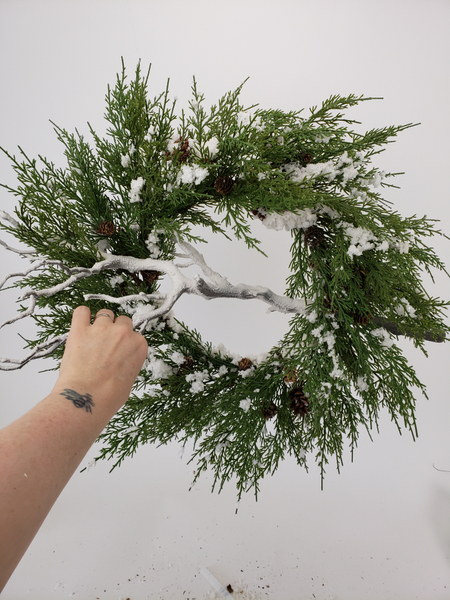 Dust your design regularly to keep it dust free. If you can wipe it with a damp cloth. If that is not possible give it a quick blast with your hairdryer to remove dust.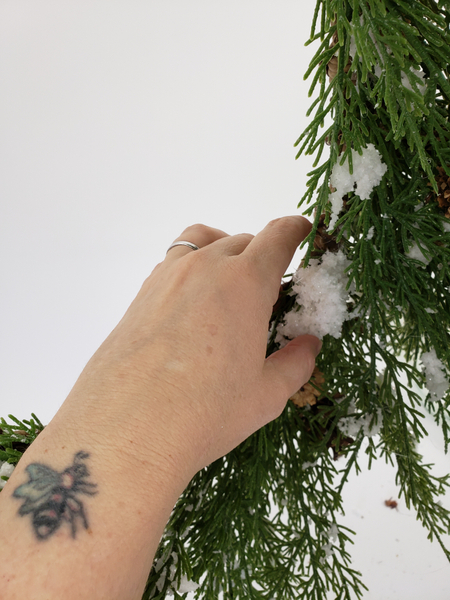 Use your reason why you are using artificial plants as design inspiration. Book readers turn to the chapter Inspiration in my book on page 313 where I explain in detail how this is a great starting point for coming up with new ideas for your designs.
By remembering your why you can take full advantage of the creative potential faux plants has to offer.
Sign up for my weekly newsletter
Every week I add a new design with related tutorials. Be sure to subscribe to receive an email notification with design inspiration.