My Creative Workbook
Christine de Beer - effortless floral craftsman
How to fake a blizzard in floral designs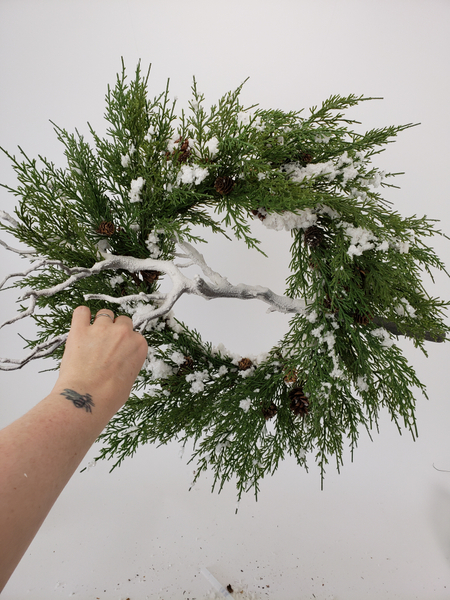 When you add a permanent design element to your design like this branch it often comes with ready to use details...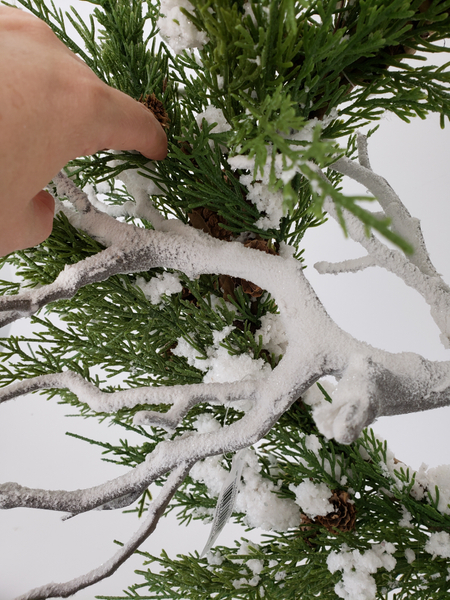 Like the artificial snow on this branch for example...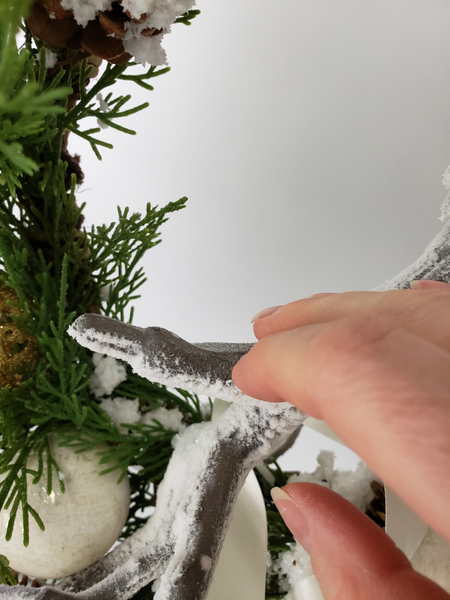 It is always easier to work with what is already there so Carefully inspect where the snow is placed on the branch...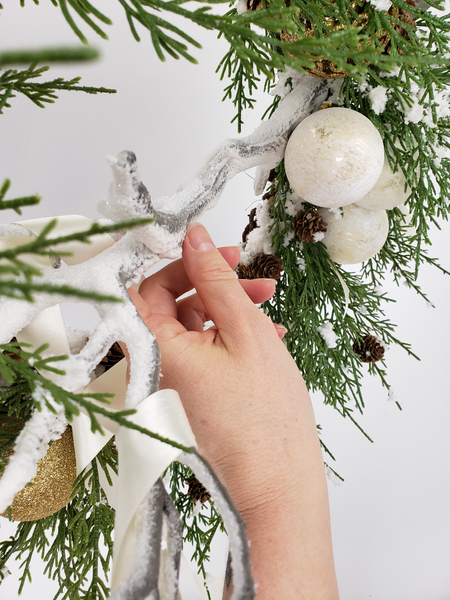 And make sure you add the bulk of the snow fall in the wreath at the same angle...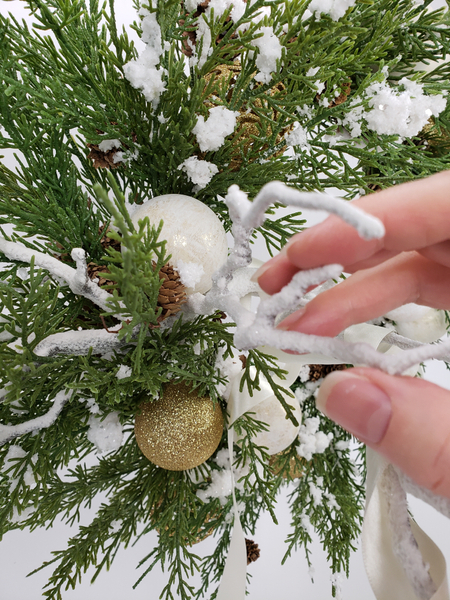 Adding a bit of snow to the design details...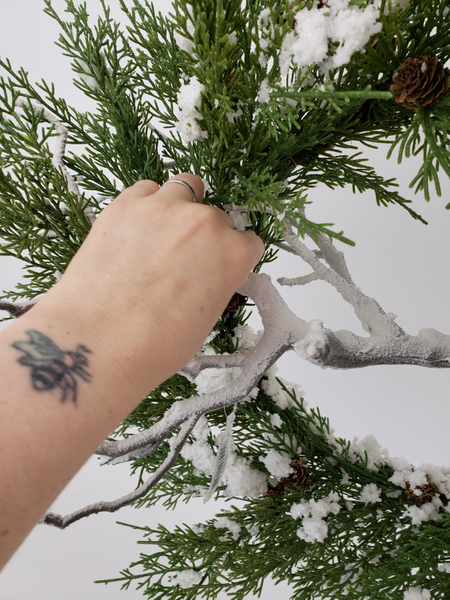 And the bulk of the snow where it would have been if the twig was out in a blizzard. It's a tiny detail but your eyes pick up things like this. Going through the extra effort to make it realistic helps the design form a unit and your flower illusion look realistic.
Book readers turn to page 273 for more design inspiration on how to create an illusion in your designs.
Sign up for my weekly newsletter
Every week I add a new design with related tutorials. Be sure to subscribe to receive an email notification with design inspiration.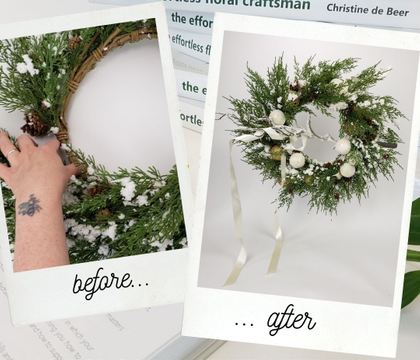 13 November 2019
It's unreal!
Design 1 of my three week pre-Christmas designing series looking at How to style with artificial plants and branches using quality faux plants and stems. This week: a wreath