My Creative Workbook
Christine de Beer - effortless floral craftsman
Turn shop bought baubles into designer frosted snowballs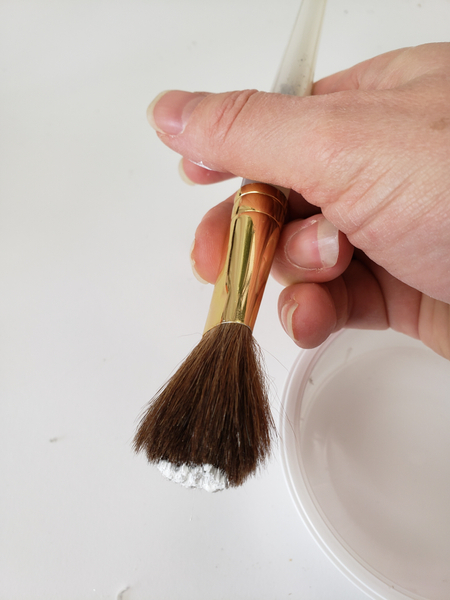 Dip a dry bristle brush in thick water based craft paint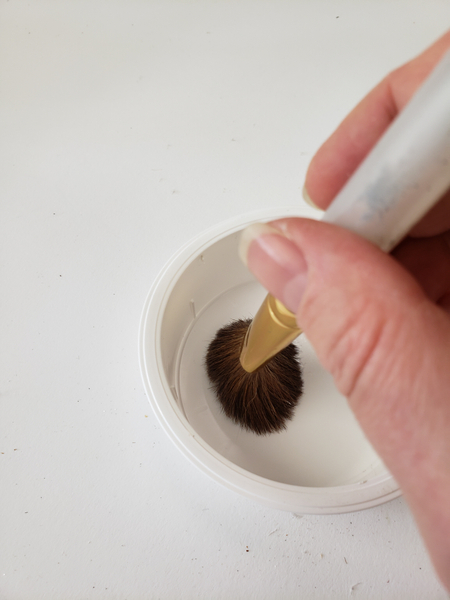 Dab the brush in a dry container to spread the paint on the brush.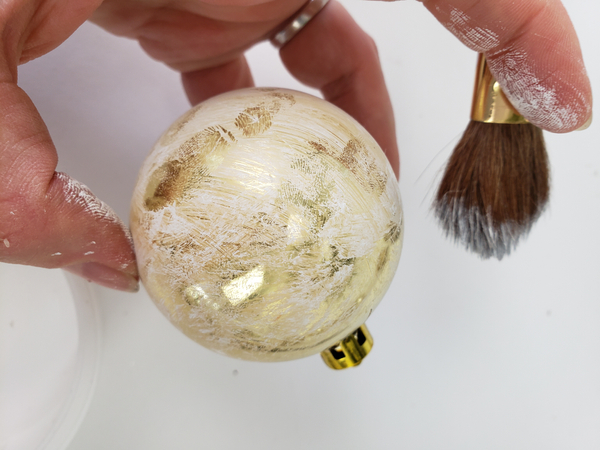 Paint the lightest dry brush strokes over the shiny bauble.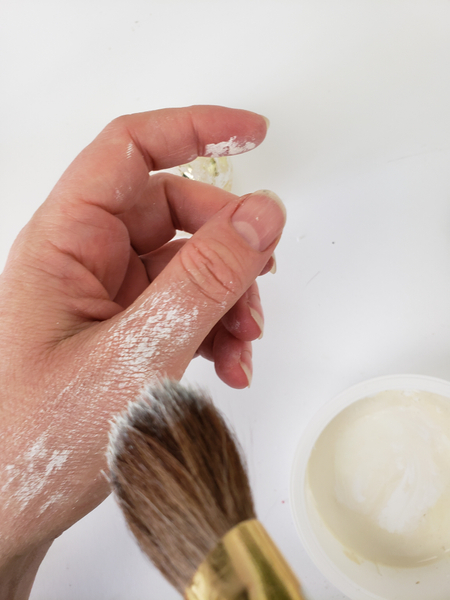 I usually test my brush on my hand. It is rather messy but it is the best way to make sure you have just enough paint on the brush.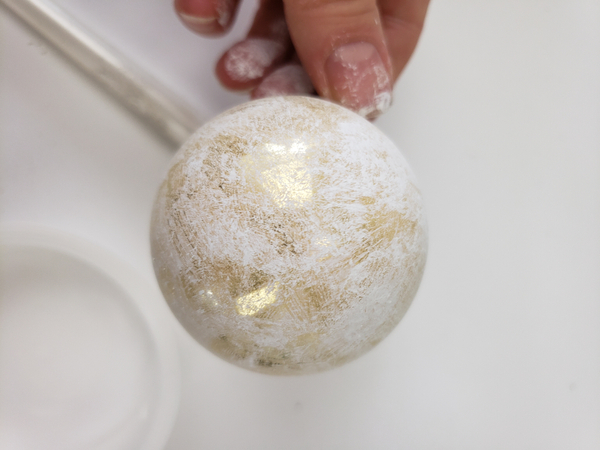 Don't cover the entire surface... just enough to let the shine shine through the paint.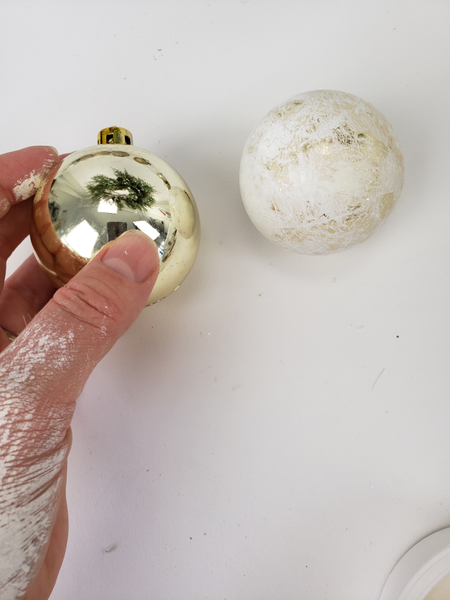 Turning a shiny, inexpensive bauble into a designer, antique look snow ball.
For my design I frosted both shiny and matte gold baubles to create an understated glow of gold without it looking too stark against the winter themed wreath.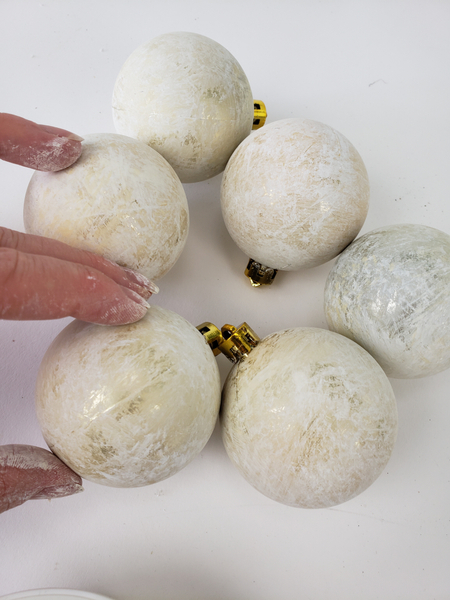 Once dry your frosted baubles are ready to design with.
Sign up for my weekly newsletter
Every week I add a new design with related tutorials. Be sure to subscribe to receive an email notification with design inspiration.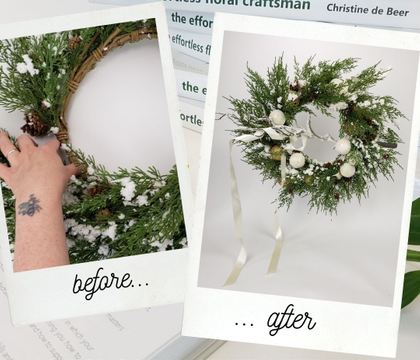 13 November 2019
It's unreal!
Design 1 of my three week pre-Christmas designing series looking at How to style with artificial plants and branches using quality faux plants and stems. This week: a wreath