My Creative Workbook
Christine de Beer - effortless floral craftsman
Twinkle and Pine Christmas Star
20 December 2017

and more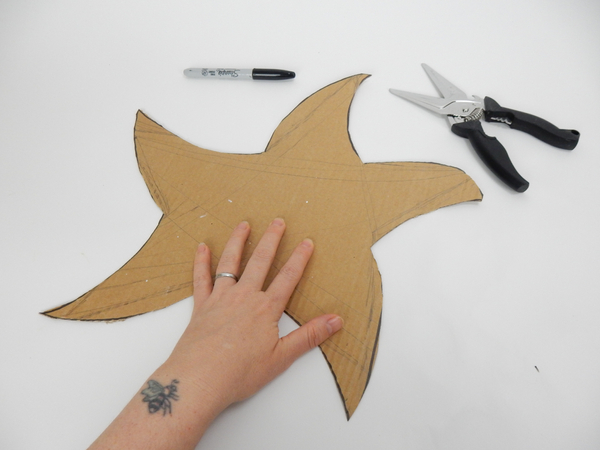 Draw and cut a star shape from sturdy cardboard.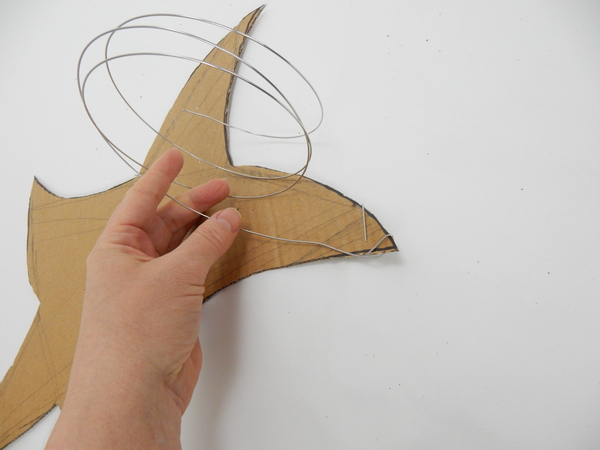 Secure the wire to one point and start to wrap the wire lightly around the shape.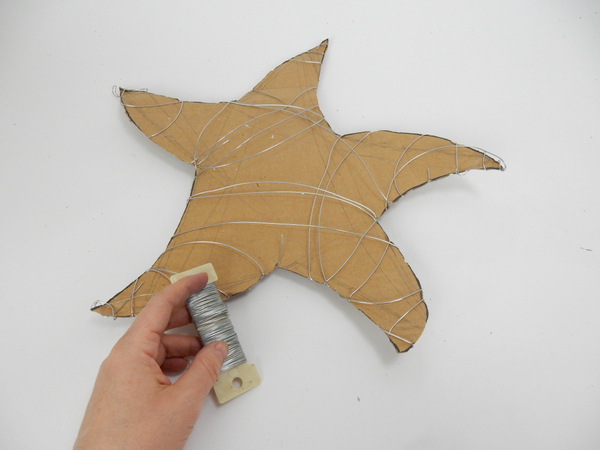 Wrap the entire star shape.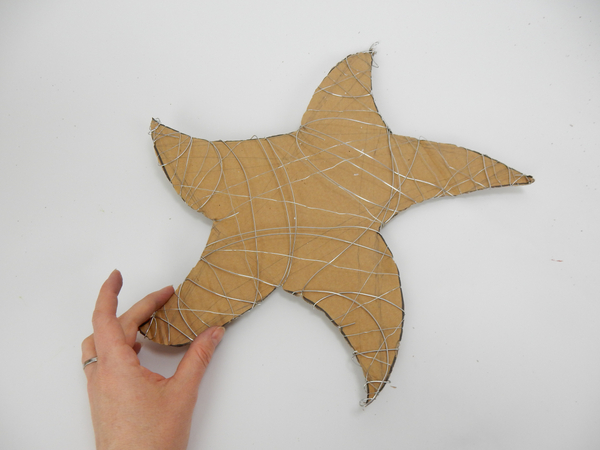 Pinch the edges slightly so that there is a kink in the wire so that it keeps the shape once the cardboard is removed.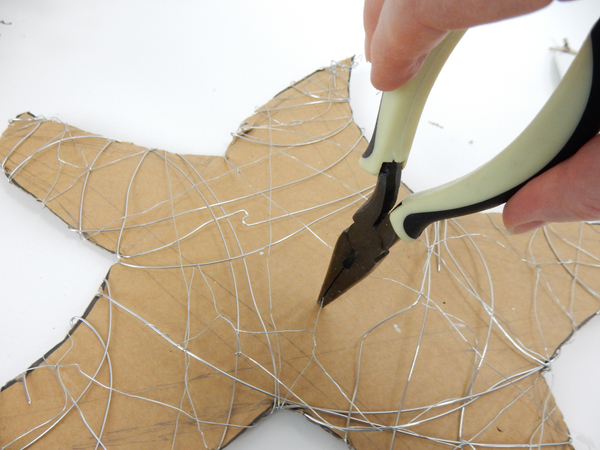 Bend the wire with your pliers to tighten the wire around the star shape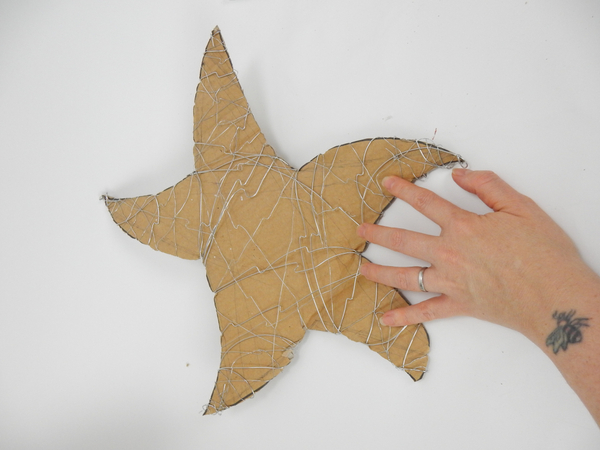 The twist in the wire also adds visual interest to the wire star shape.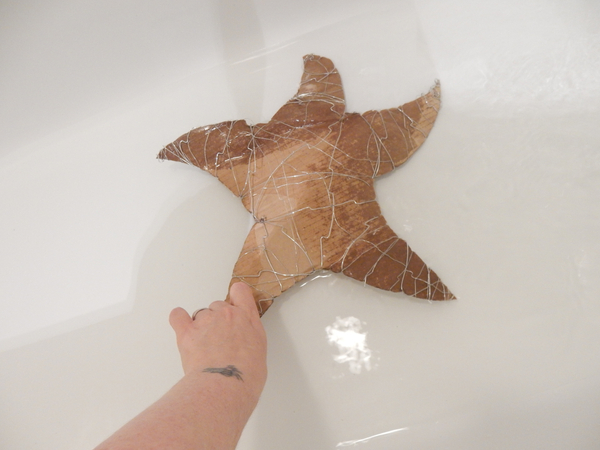 Soak the cardboard star in a tub filled with warm water.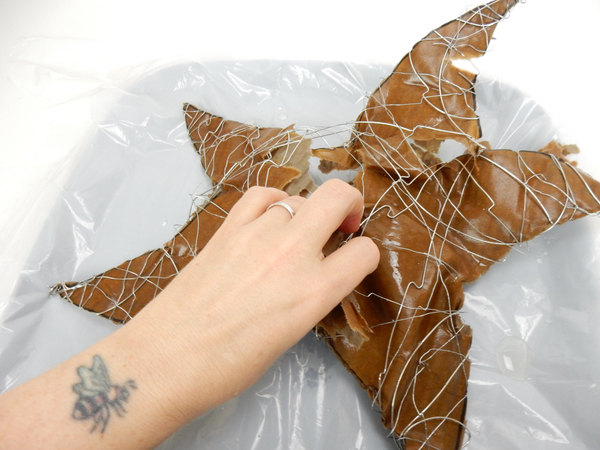 Pull away the soggy cardboard.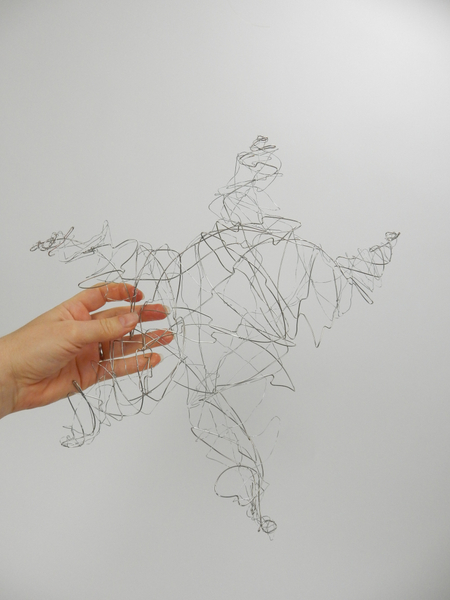 Re-shape the star where needed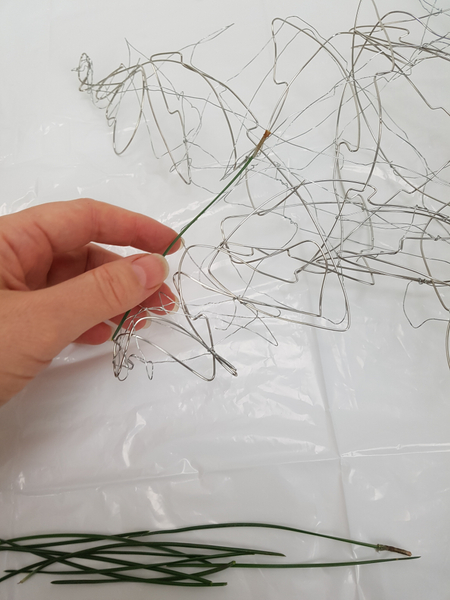 Glue pine needles to the wire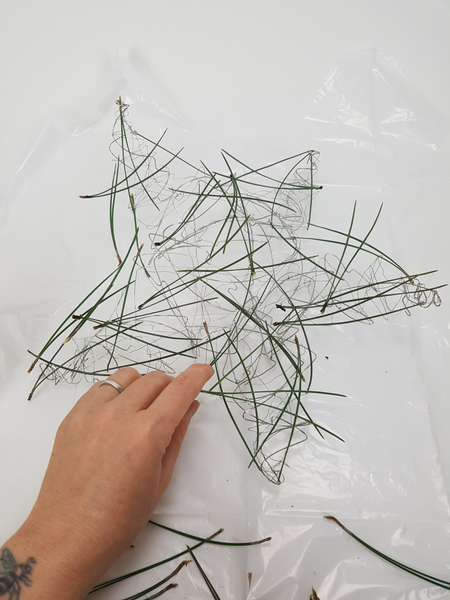 Follow the shape to highlight the star with every added needle.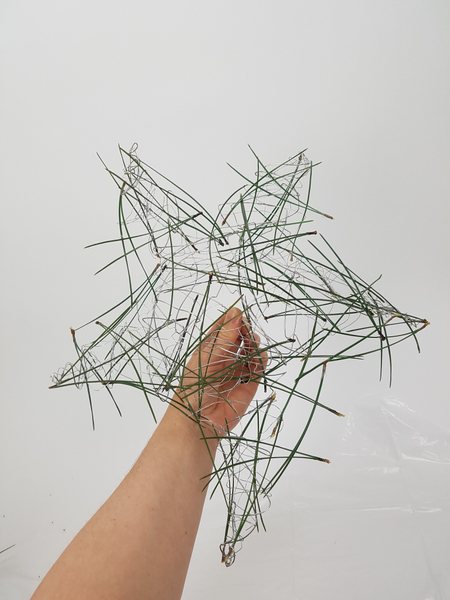 Your basic shape is now ready to design with.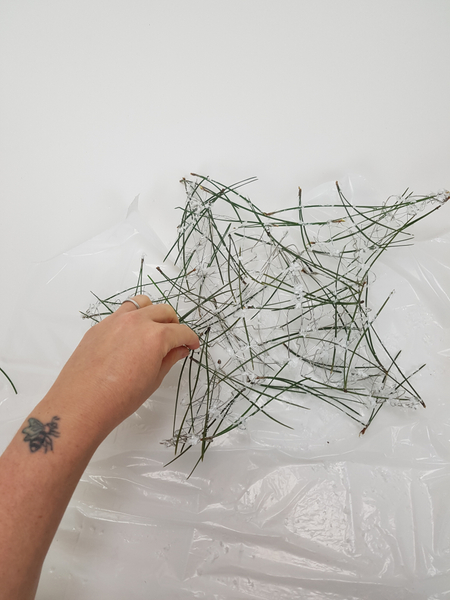 Add a bit of artificial snow
See the Tutorial below for more detailed instructions on how to add artificial snow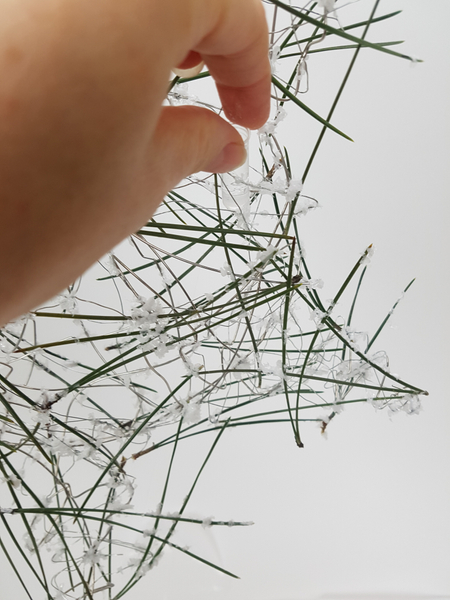 Glue in tiny water tubes
See the Tutorial below for more detailed instructions on how I make tiny water tubes from drinking straws.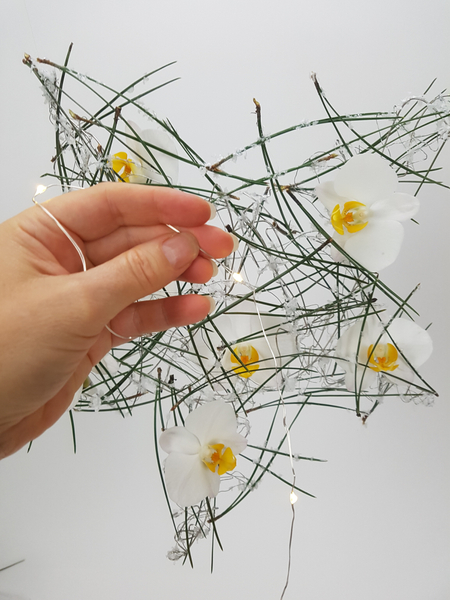 Add the fresh flowers and wrap the design with a string of tiny LED lights
See the Tutorial below for detailed instructions on how I add a Secret Battery holder for the lights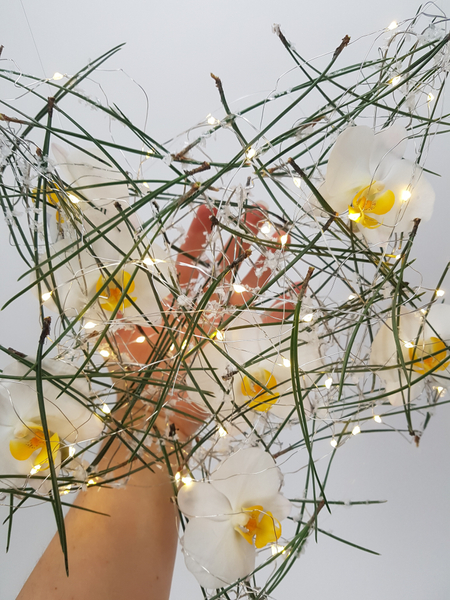 Keep the design light so that you get a magical and ethereal see-through Christmas star.
Sign up for my weekly newsletter
Every week I add a new design with related tutorials. Be sure to subscribe to receive an email notification with design inspiration.