My Creative Workbook
Christine de Beer - effortless floral craftsman
Winter Solstice Kalanchoe and Berry twig Lantern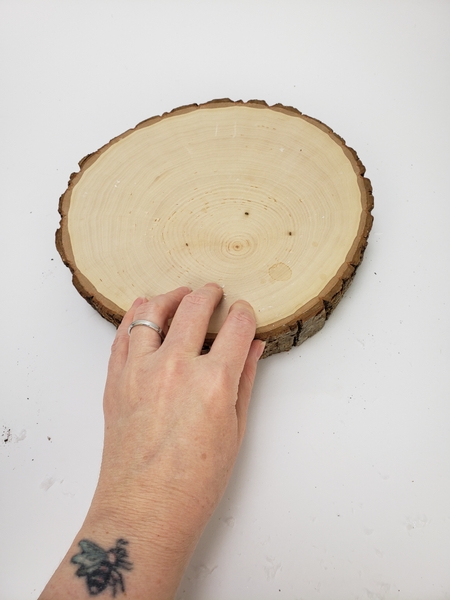 Set a display surface down on your design table. It can be a tray or a plate or a shallow vase... or even some wood.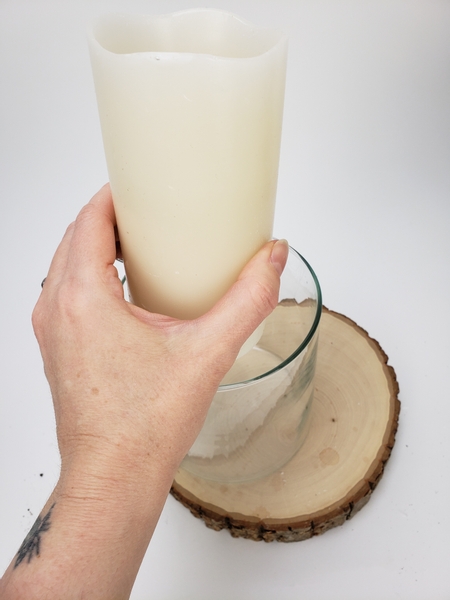 Place a candle in a glass vase and set it on the display container.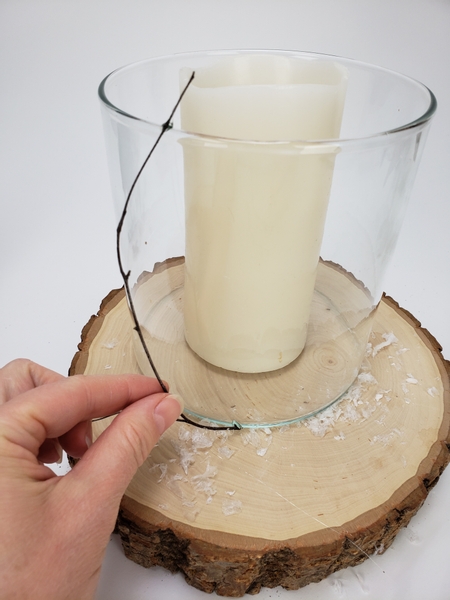 Glue a delicate twig to the top and bottom of the container. Scatter a sprinkle of artificial snow around the bottom of the display container to keep it from sticking to the display surface.
My email tip for you this week is all about that sprinkle of snow. Make sure to sign up for the notification email if you are not yet receiving your once a week design tip. I send out my email every Wednesday morning so that you can look at the tip first... and then reply to the email if you have questions or comments. Or just to say hi. The sign up is below this post.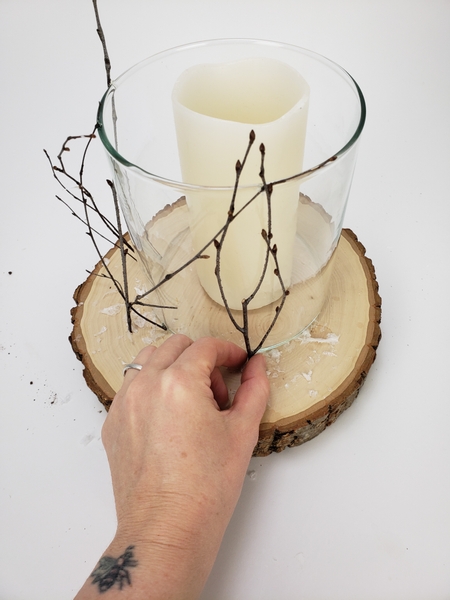 Move around the vase and glue in delicate twigs...
Creating a lantern of twigs for the light to shine through.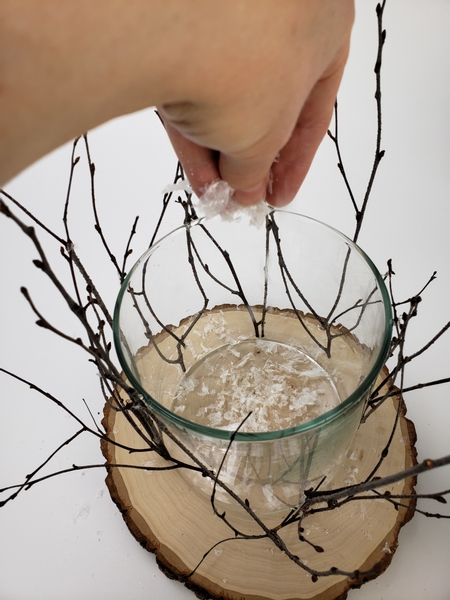 Scatter a dusting of snow inside the vase.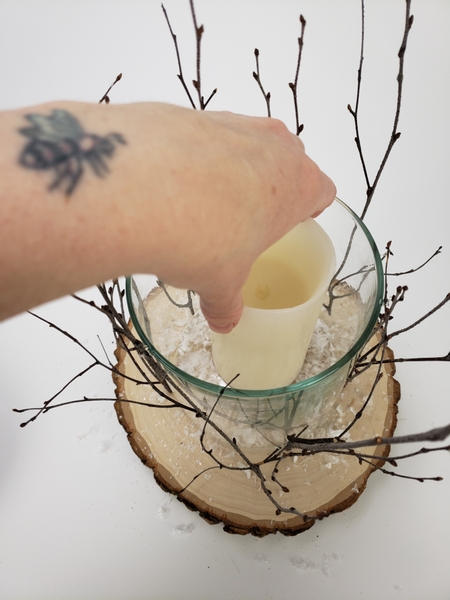 And settle the candle on the snow.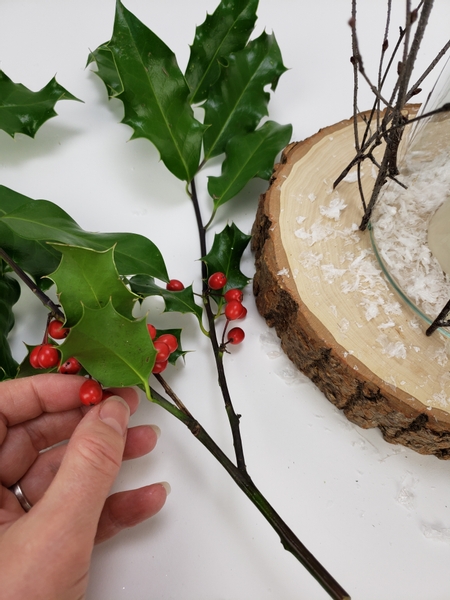 Snip some holly berries from the branch...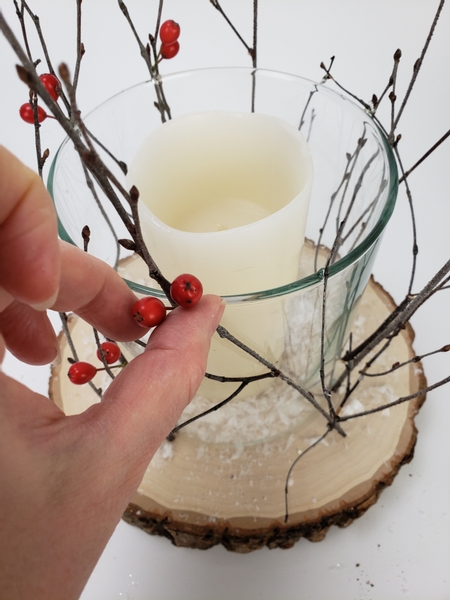 And glue the berries to the twigs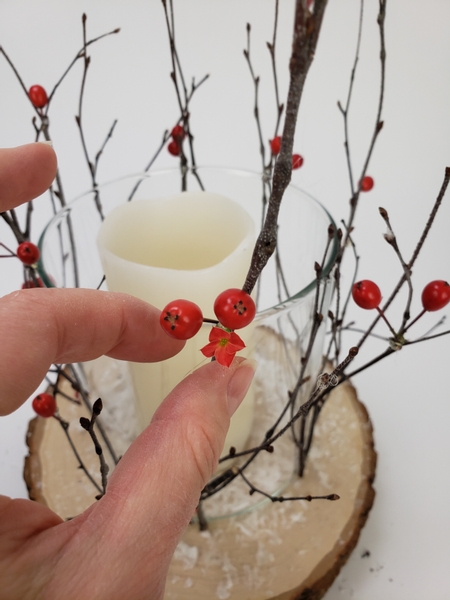 Glue in a few kalanchoe flowers- the delicate looking flowers are so robust! They will last weeks without a water source, perfect for designs like these.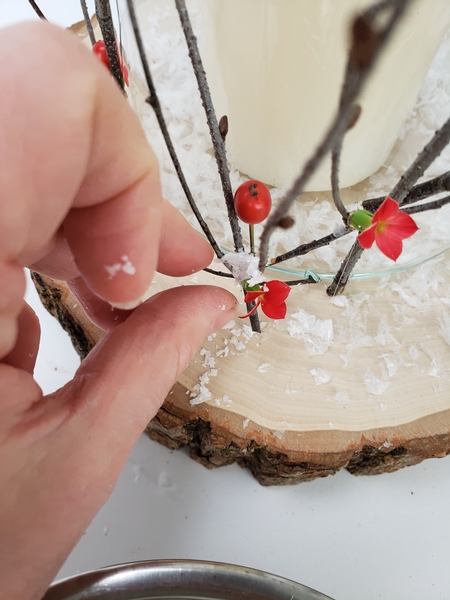 Place some artificial snow on the twigs.
See the Tutorial below for detailed instructions on how I do this. And if you are unsure of where to put the snow have a look at section Crafting An Illusion (from page 273 onwards) where I discuss how we create realistic looking floral effects.

For more information about my book: The Effortless Floral Craftsman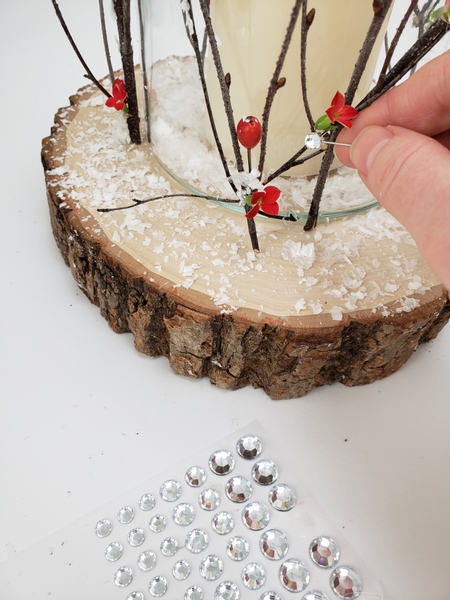 And finish the design with a few dew drop crystals. I place the crystals with a pin. For more detailed instructions on how to place the crystals without disturbing the delicate design details see the Tutorial below.
Sign up for my weekly newsletter
Every week I add a new design with related tutorials. Be sure to subscribe to receive an email notification with design inspiration.