My Creative Workbook
Christine de Beer - effortless floral craftsman
Long lasting bark and Kalanchoe sleigh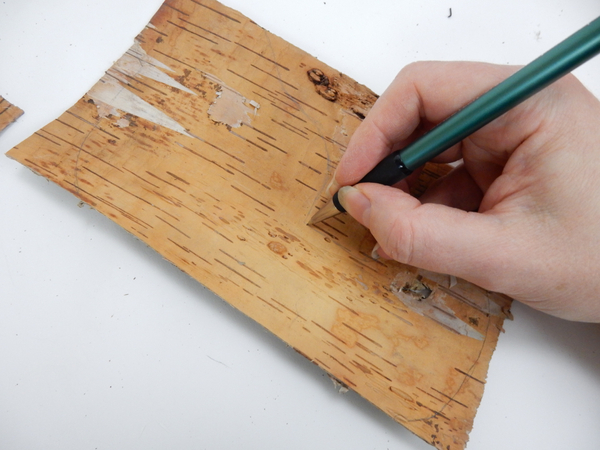 Draw your sleigh out on a sheet of bark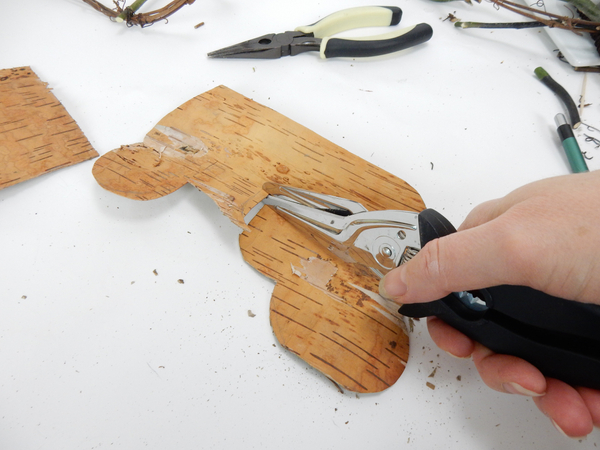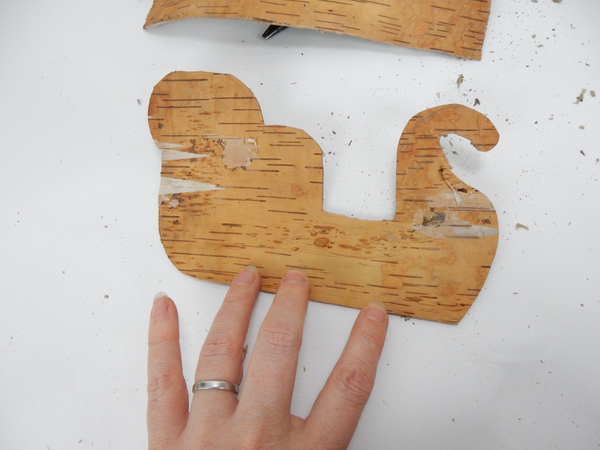 Keep it simple so that it is easy to glue. You can add delicate details later with vines and flowers.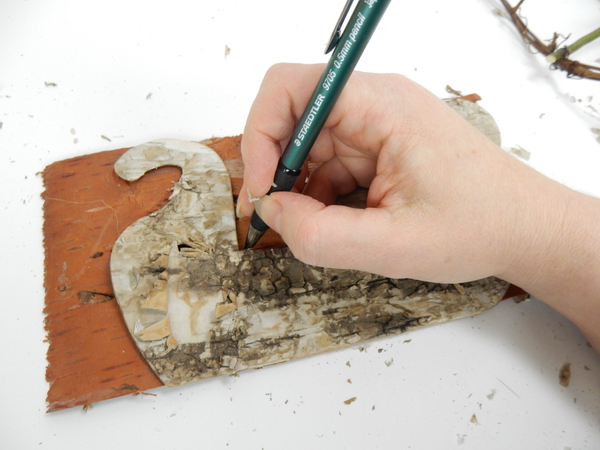 Bark has a flaky side and a smooth side, so make sure the sides are mirror images to match the textures on all sides.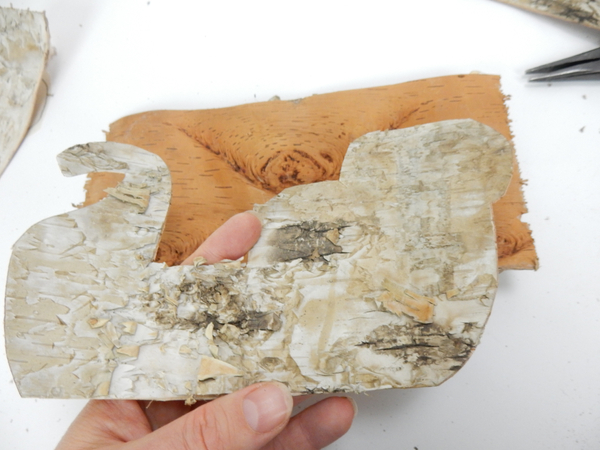 Unless of course you want to add texture by alternating the sides.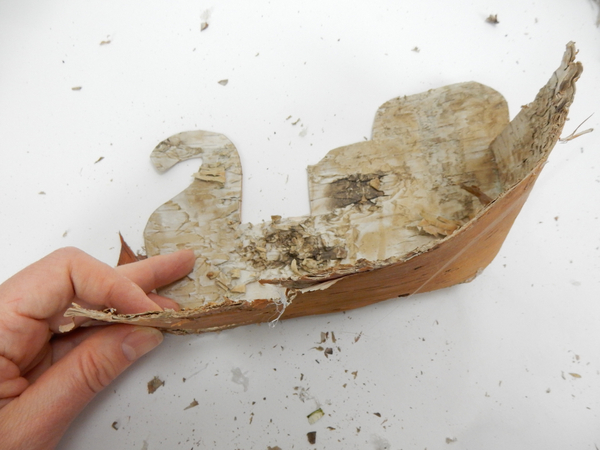 With hot glue, glue a long strip to create the floor, front and back of the sleigh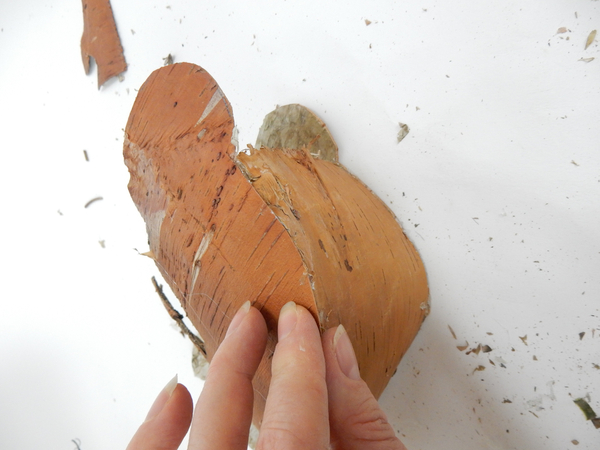 Follow the curves of the side patterns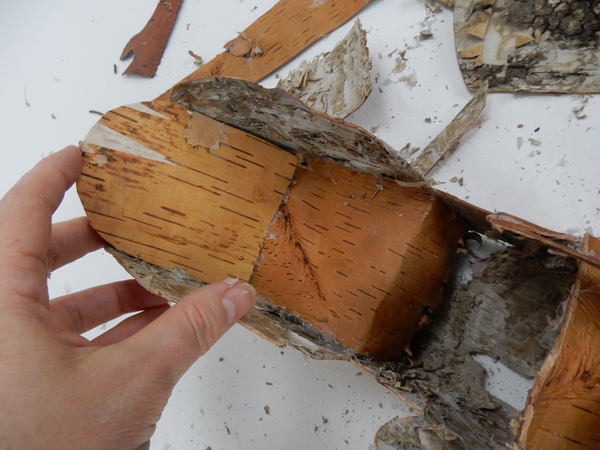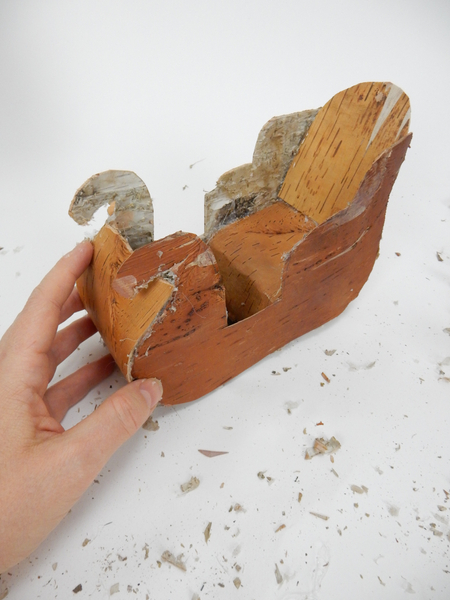 Make sure the glue is secure before decorating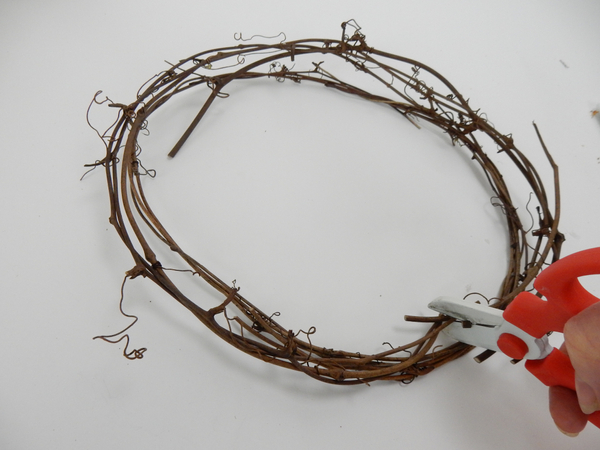 Cut two sections of a vine wreath for the skids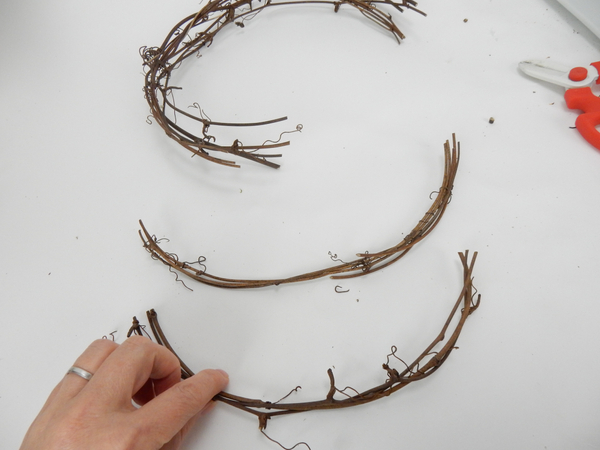 Secure the vine with decorative wire in bundles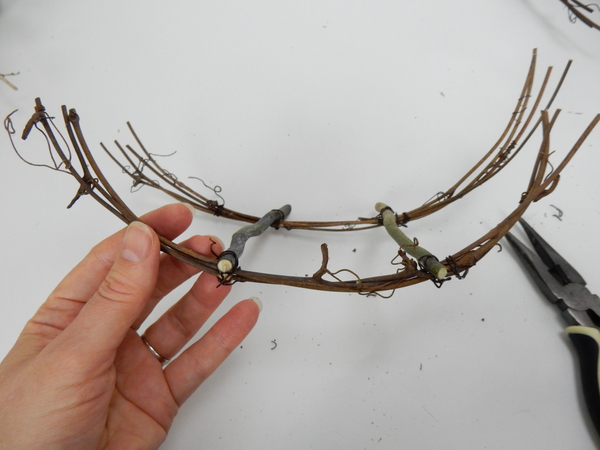 Connect the skids with two twigs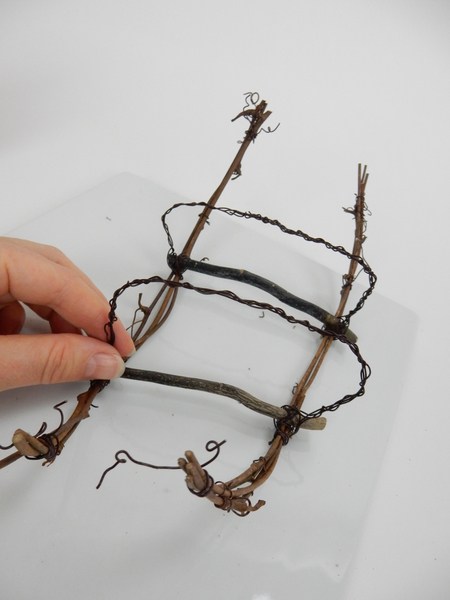 Craft cross bars for the skids out of wire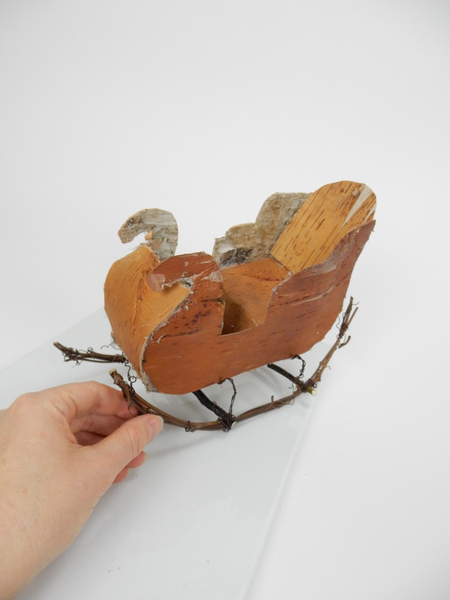 Glue the sleigh to the skids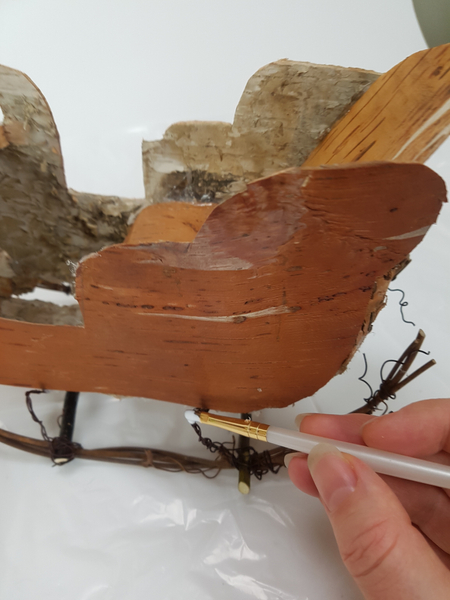 Paint all the exposed wire and glue bits with wood glue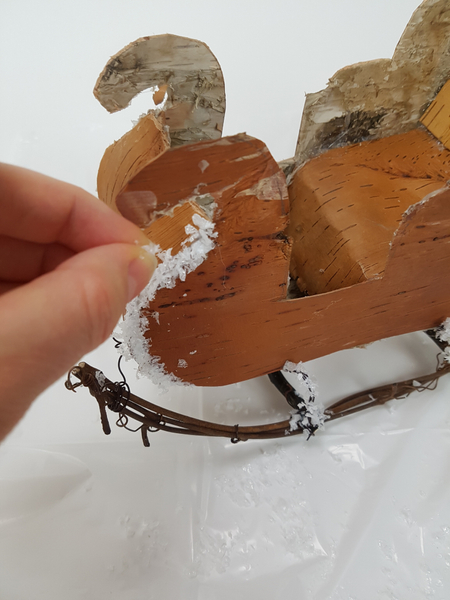 Sprinkle with artificial snow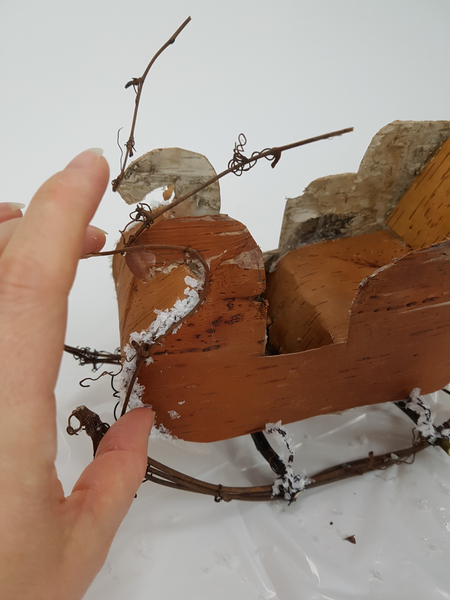 Glue in vines to follow the curves of the sleigh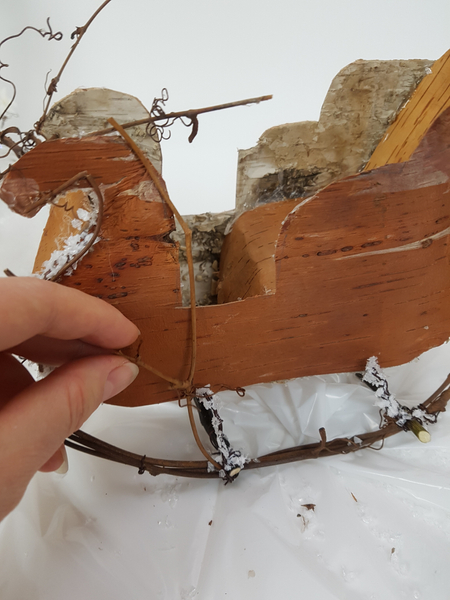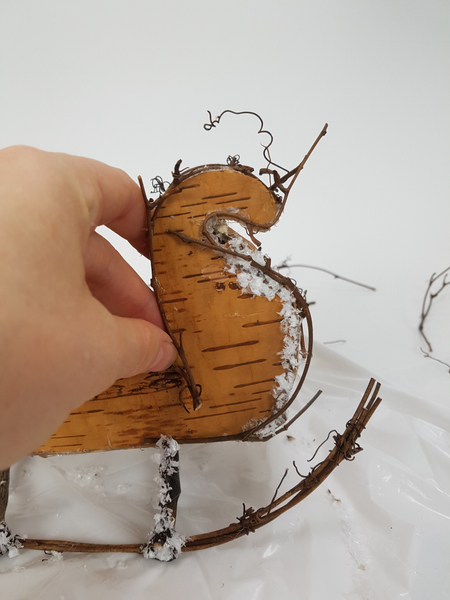 If the vines snap when you curve it soak it in warm water for a few hours
See the Tutorial below for more detailed instructions on how to manipulate twigs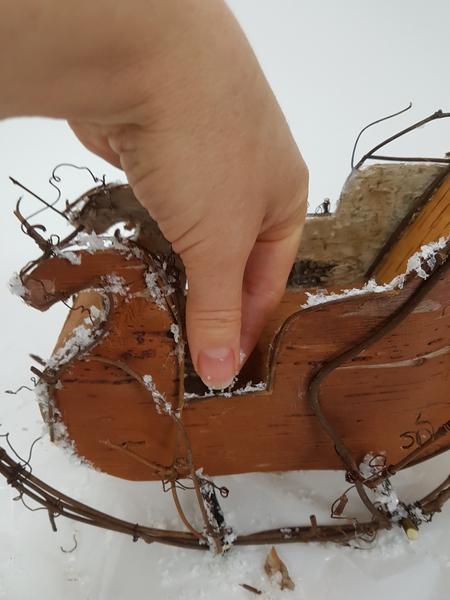 Add more artificial snow where needed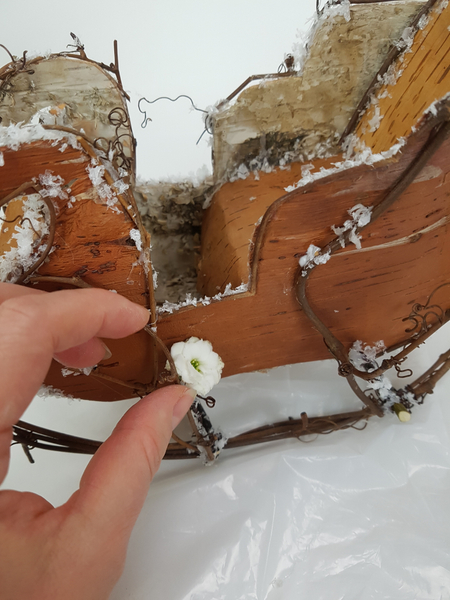 Use floral glue to glue in the Kalanchoe flowers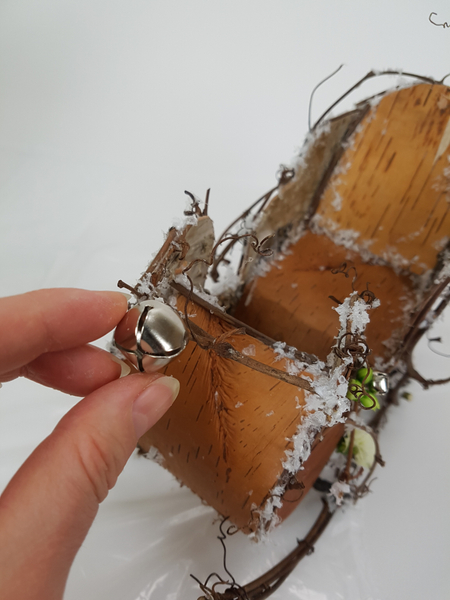 Add in a few silver bells...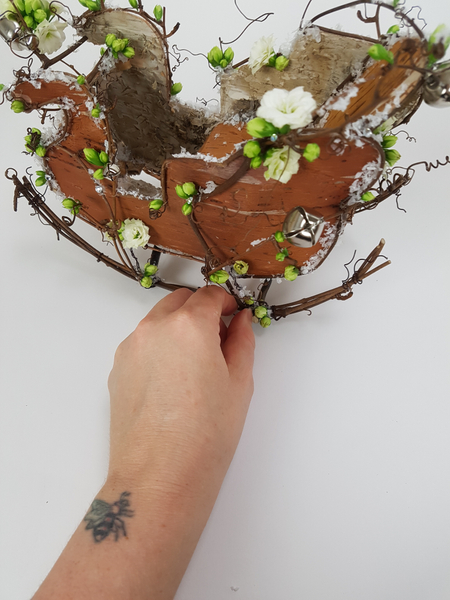 ... a bit more snow and a few more vines
Design note: The Kalanchoe flowers remain pretty for a few weeks so it is well worth the effort.
Sign up for my weekly newsletter
Every week I add a new design with related tutorials. Be sure to subscribe to receive an email notification with design inspiration.