My Creative Workbook
Christine de Beer - effortless floral craftsman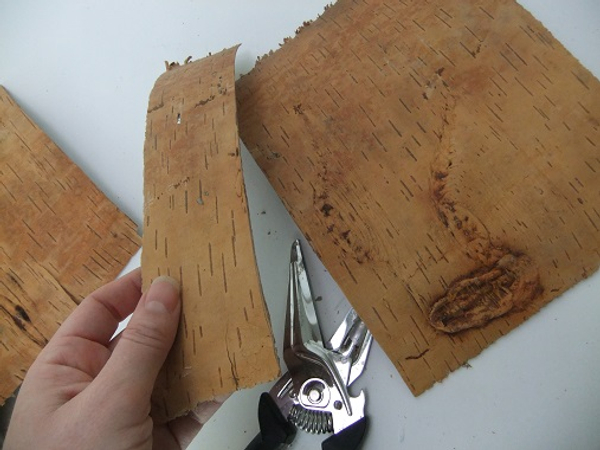 Cut a strip of bark into a rectangle.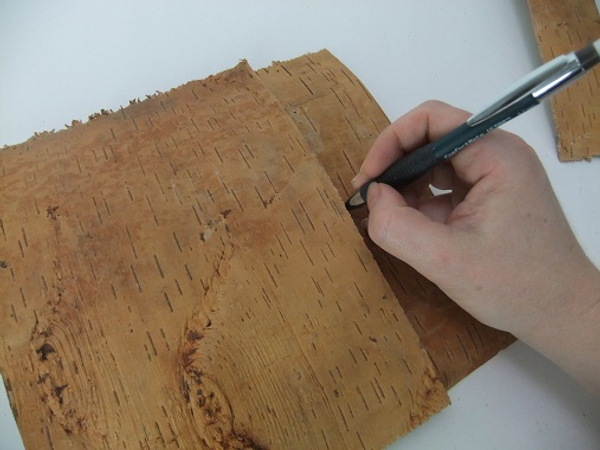 Mark a second sheet of bark to exactly match the first
These pieces that you cut away will be used as the side panels when you assemble the bag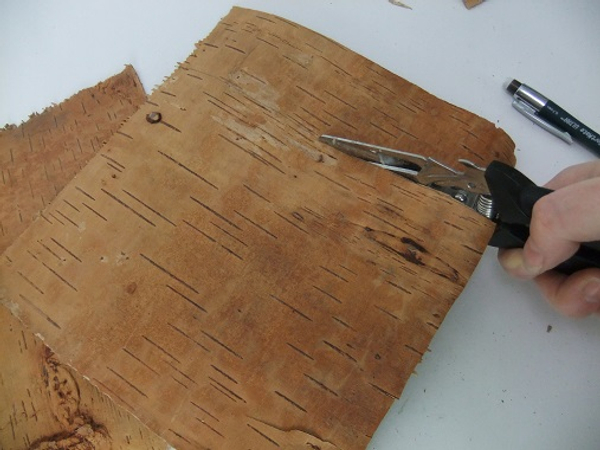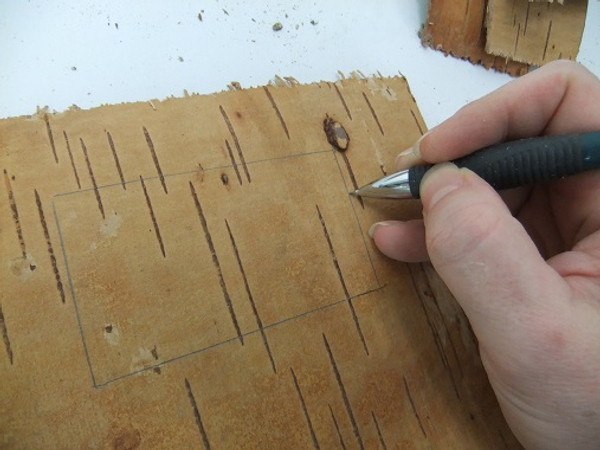 Draw a small window in the rectangle for the handle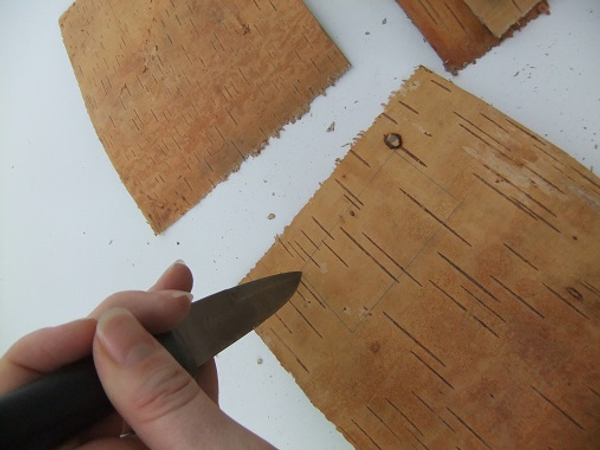 Cut the window out with a sharp knife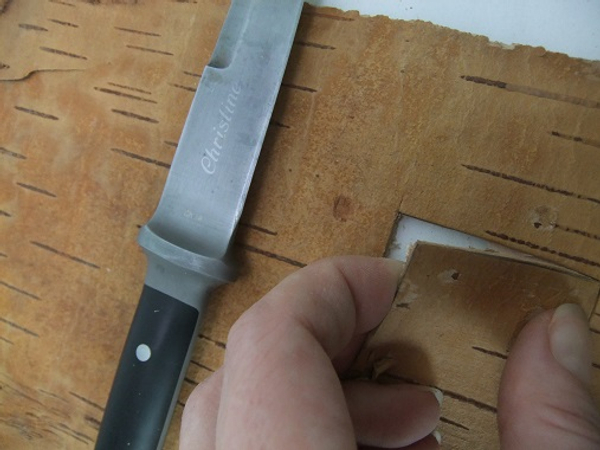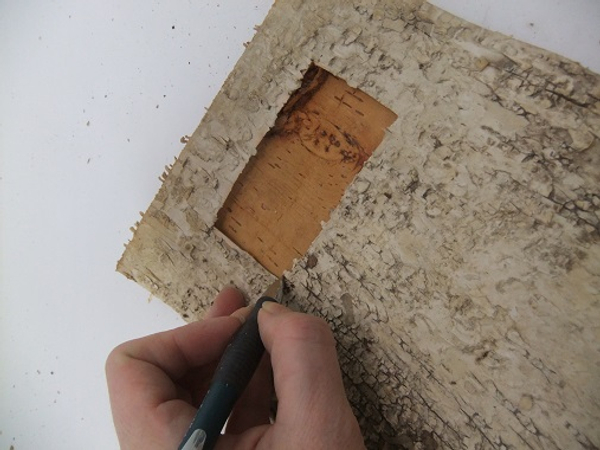 Place the two rectangles on top of each other. Smooth side facing in. Draw a window on the second sheet to exactly match the first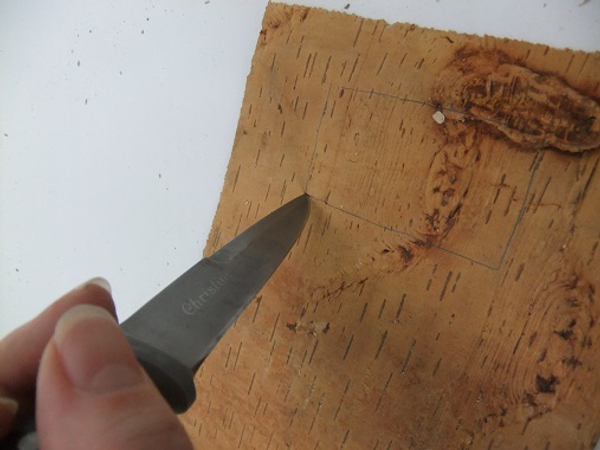 Cut the second window out...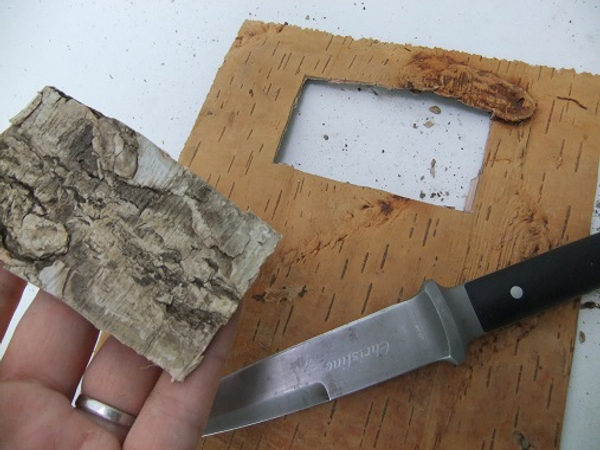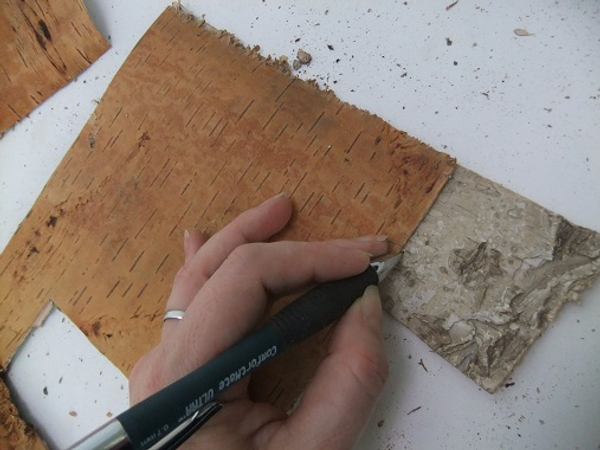 Mark and cut a bottom piece of bark. As wide as the two side panels that you cut away to create the rectangles
My gift bag splits ope in the middle for the flowers and twigs but you can assemble the bag without cutting it open. Just glue all the pieces as is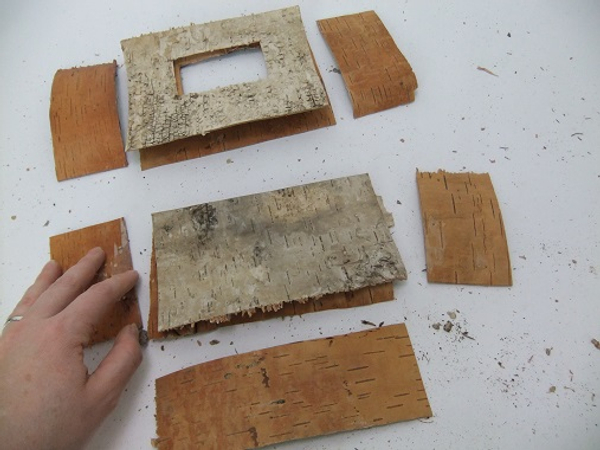 To split the bag simply cut the rectangles and side pieces in half.
Assembling the bag: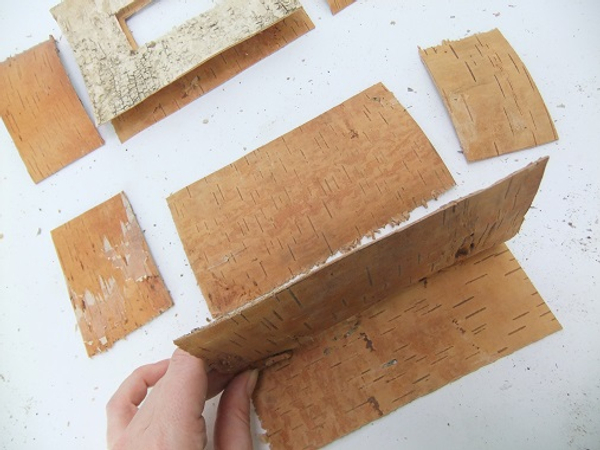 Glue the first half rectangle to the bottom piece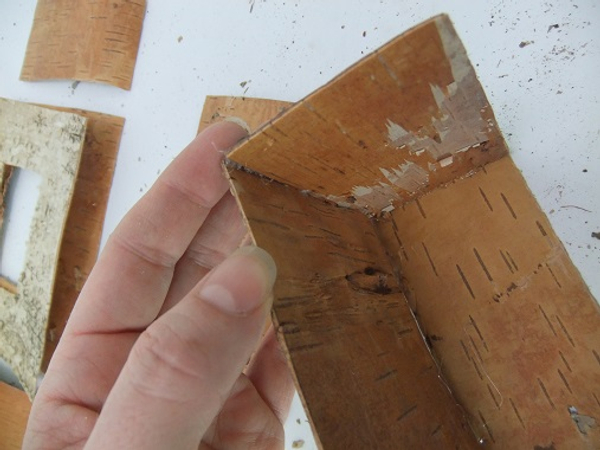 Glue the first bottom side piece to the base.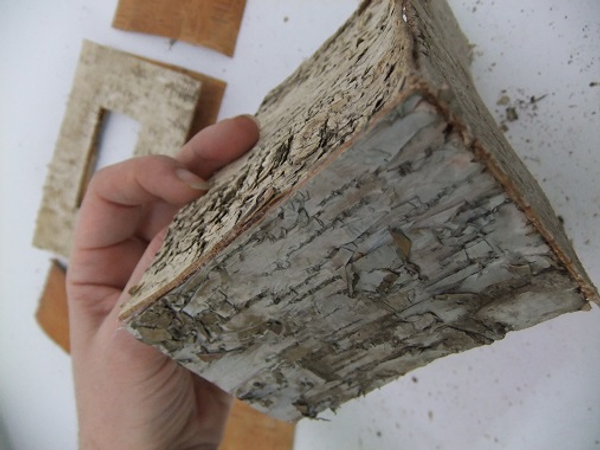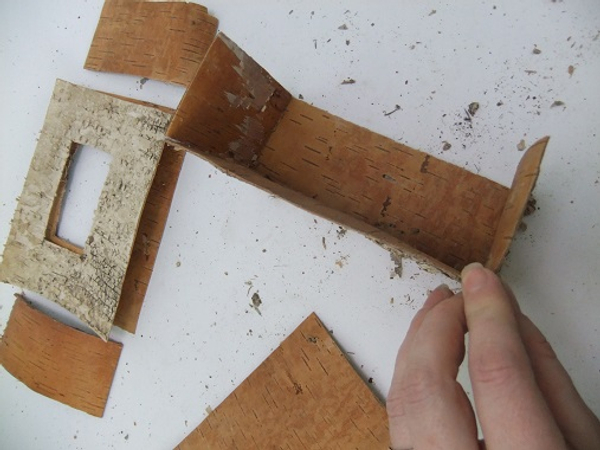 Glue the other bottom side piece to the base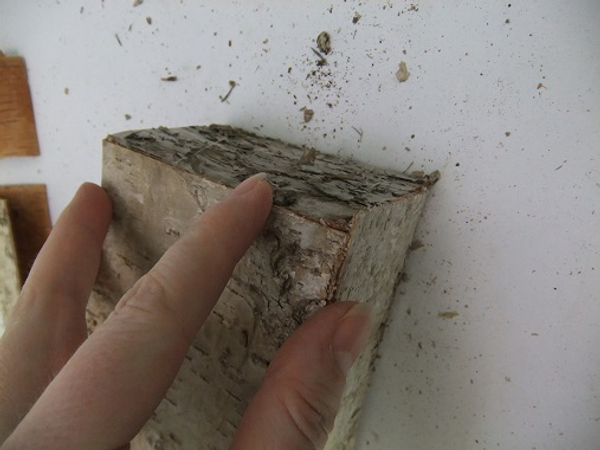 And glue the leftover piece completing the bottom of the bag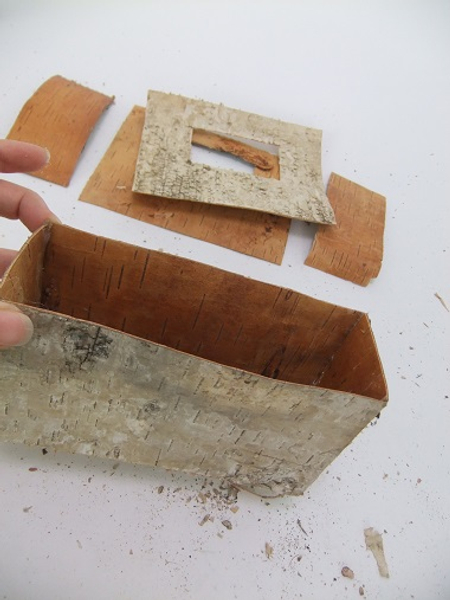 Set the bag flat on the base to stand upright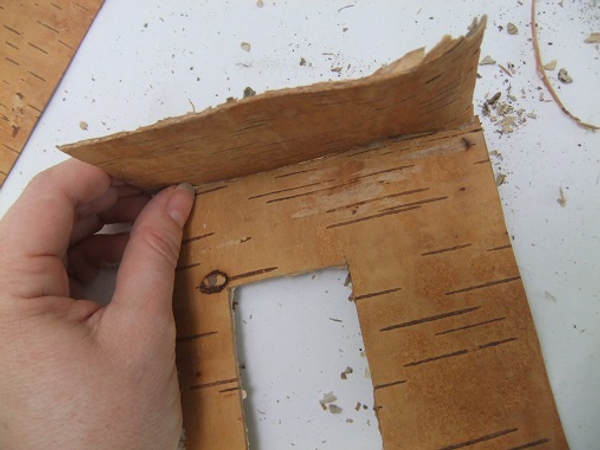 Glue the first side piece to the top half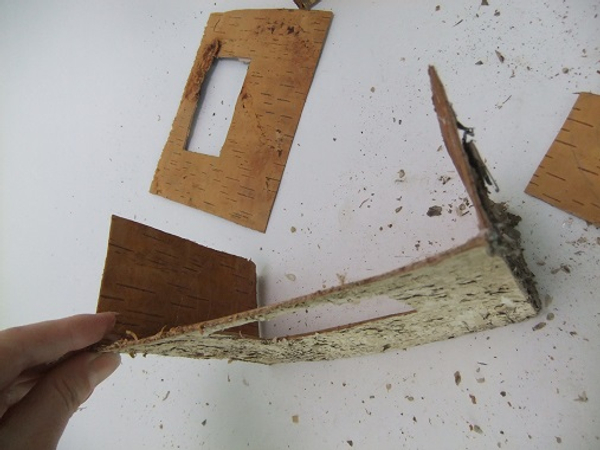 Glue the other side to the top half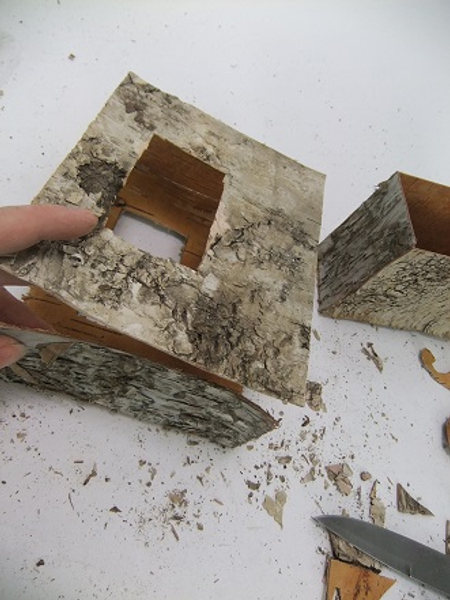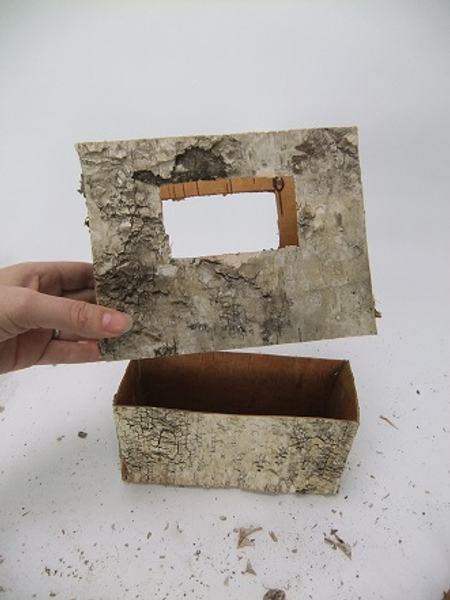 Ready to fill the gap
Twig gap: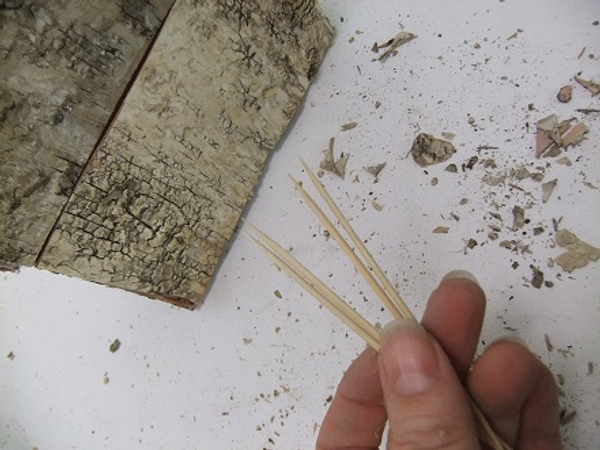 I used four bamboo sticks as temporary spacers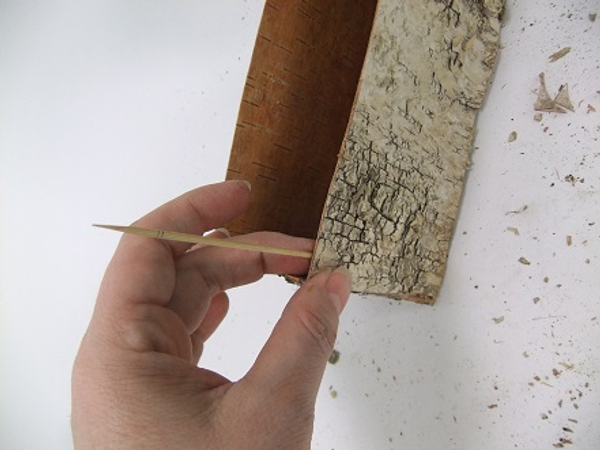 Glue the spacers in the four corners opf the bottom of the bag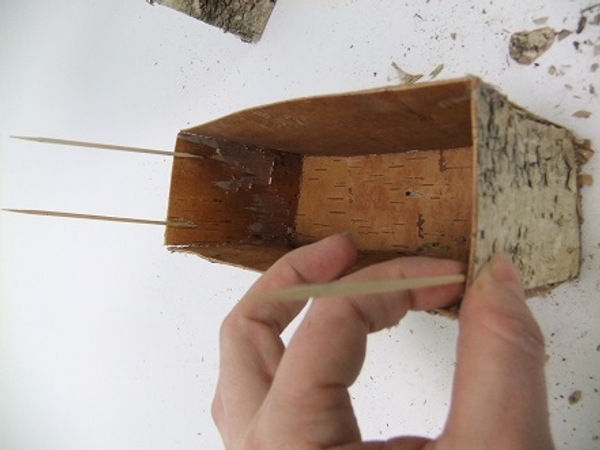 These will neatly keep the two pieces apart while you design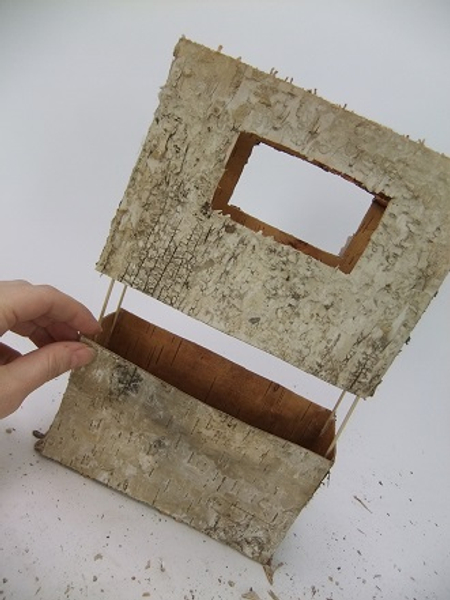 Glue the top half on to the bamboo spacers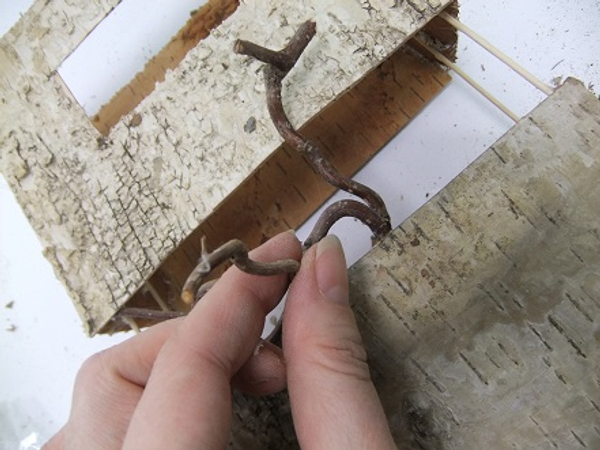 Glue in hazel twigs. Make sure each twig makes contact with both the top and the bottom of the bark bag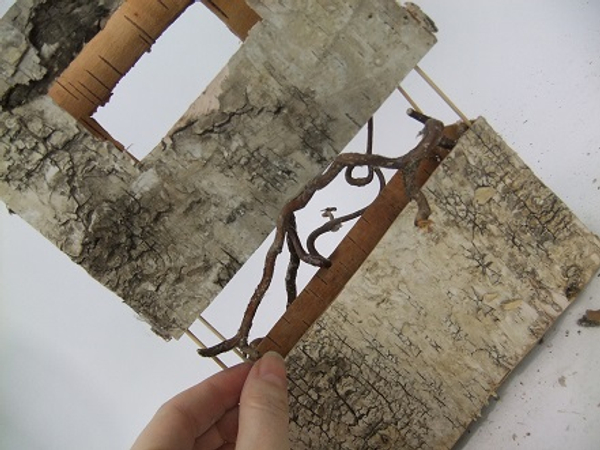 Add twigs to all four sides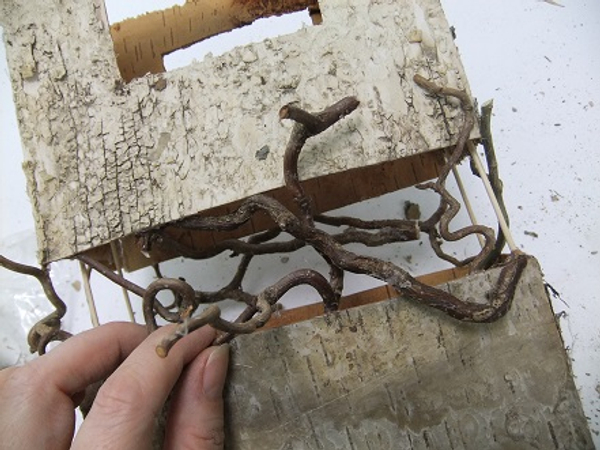 Drape a few twigs to hang outside the bag shape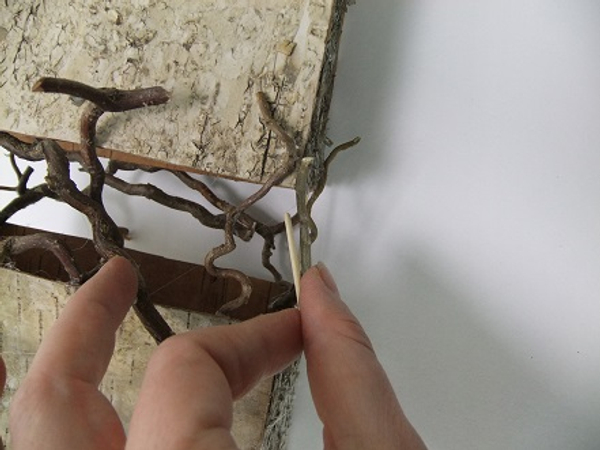 Carefully remove all four bamboo spacers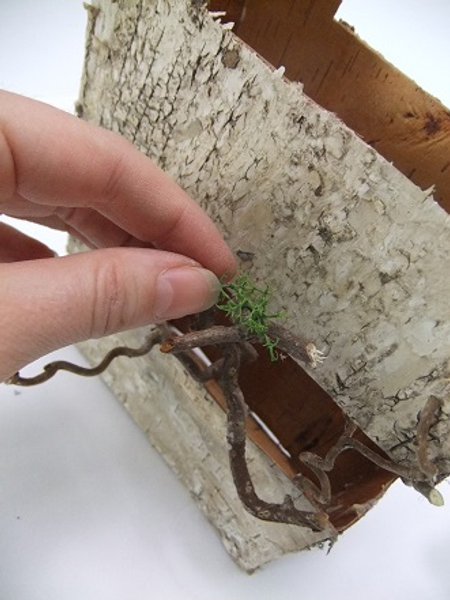 Bark bag ready to design with
Sign up for my weekly newsletter
Every week I add a new design with related tutorials. Be sure to subscribe to receive an email notification with design inspiration.