My Creative Workbook
Christine de Beer - effortless floral craftsman
Craft a single legged wire nest to place a flameless candle into your design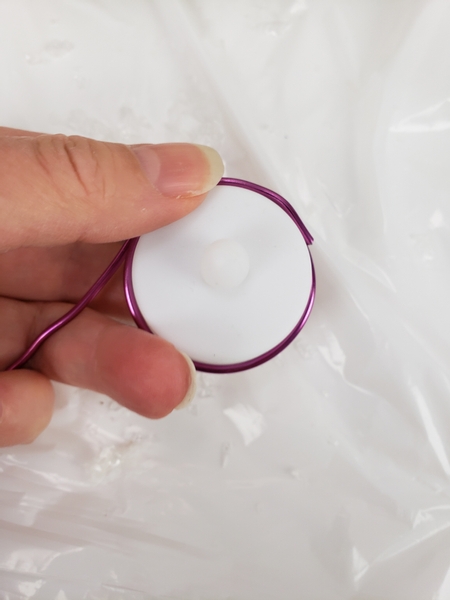 Wrap wire around a flameless candle...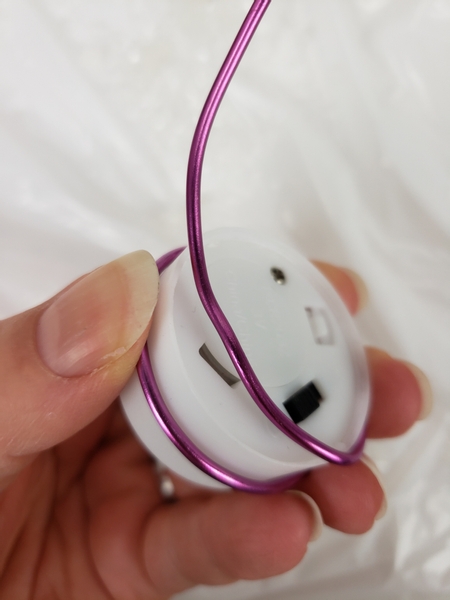 Spiral the wire around and under the candle.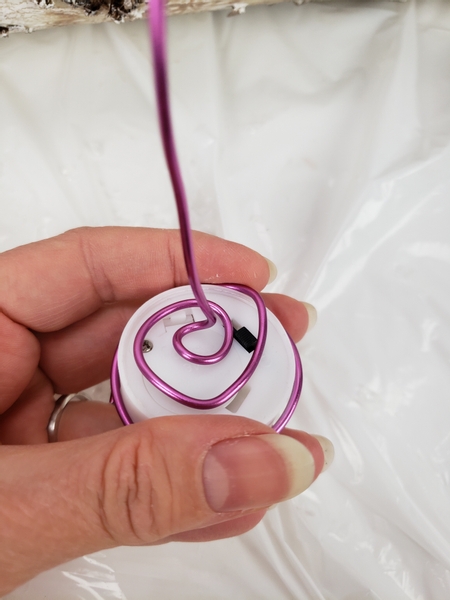 Continue to spiral the wire inwards to create a platform for the candle to rest on.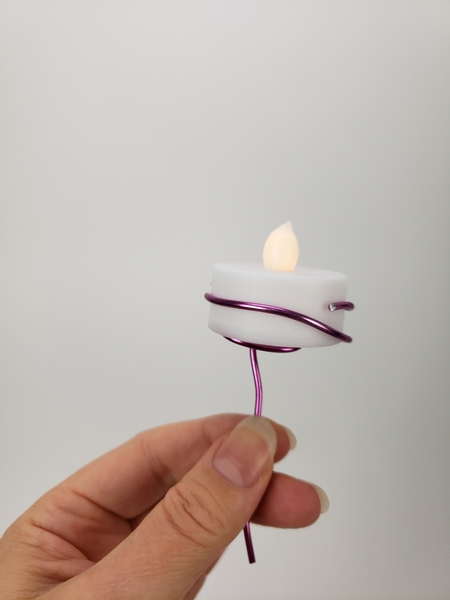 So that the candle stands loosely in its wire nest as high as you require it for your design.
You can simply peg the wire into the design if that is easiest...or...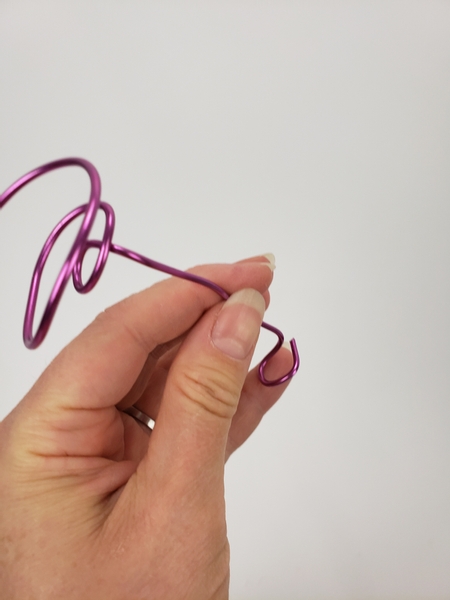 Bend a little foot end for the wire to rest on.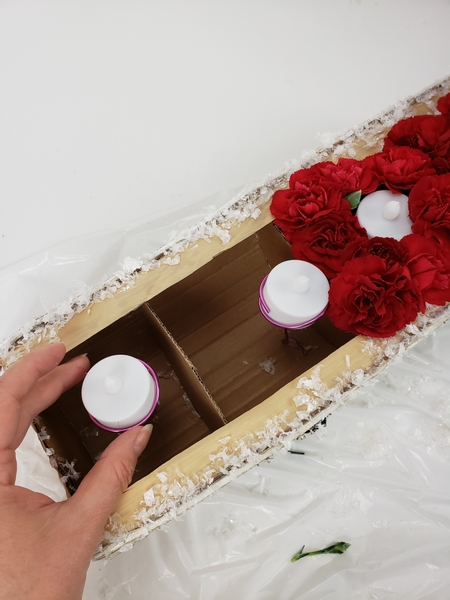 Place glue on the foot end of the nest and glue it into the design before adding all the flowers.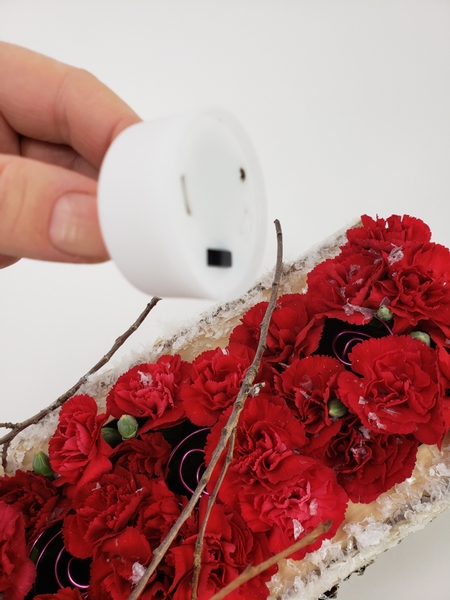 So that it is easy to lift out the candles...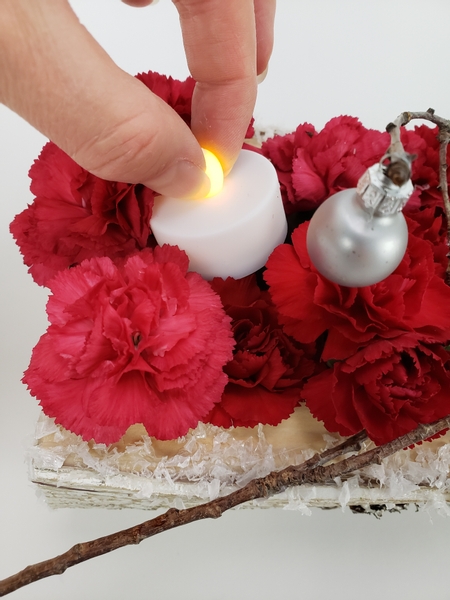 ... without disturbing any design details when you switch the candles on...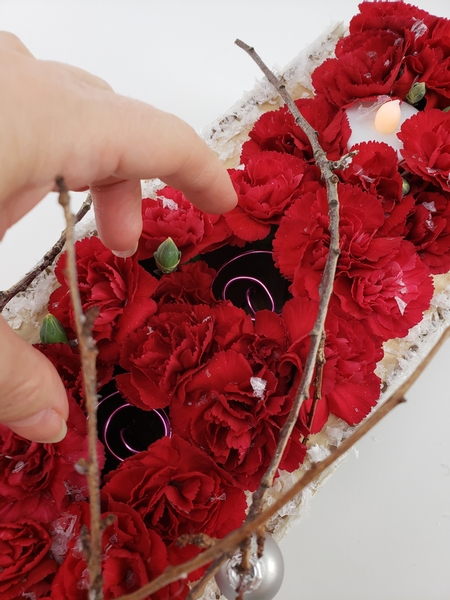 ... or off or replace the batteries.
I have a few more ideas on how to suspend details like this in a design. You will find the links below.
Sign up for my weekly newsletter
Every week I add a new design with related tutorials. Be sure to subscribe to receive an email notification with design inspiration.