My Creative Workbook
Christine de Beer - effortless floral craftsman
Wedding welcome and direction sign
This is a perfect sign-post for a spring wedding. Created to look like it just grew there with some lavish flowers to add luxury.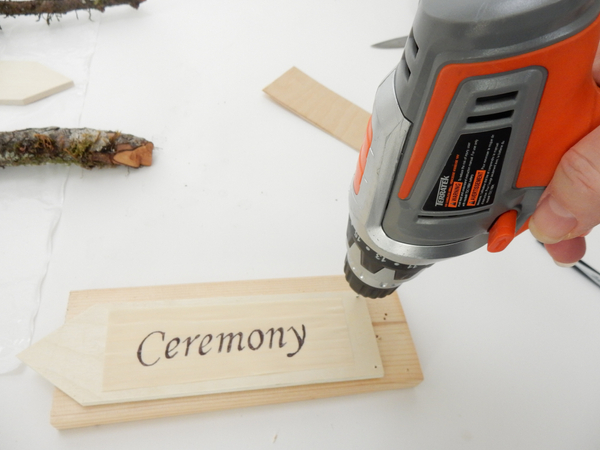 Write (or burn) your directions on the arrow shaped wood pieces and drill holes into it so that you can hang it like a mobile.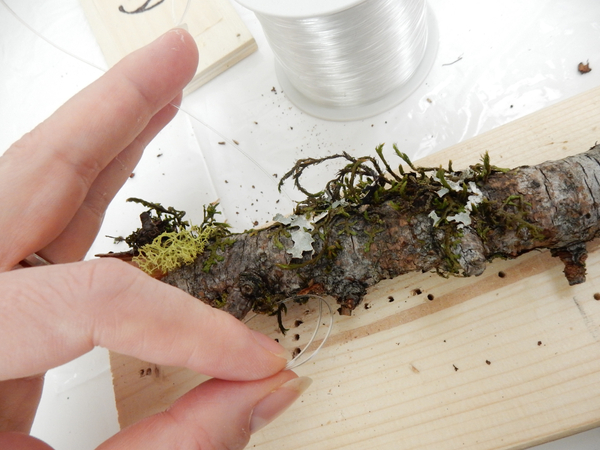 Drill holes into the moss covered sticks and thread the line through.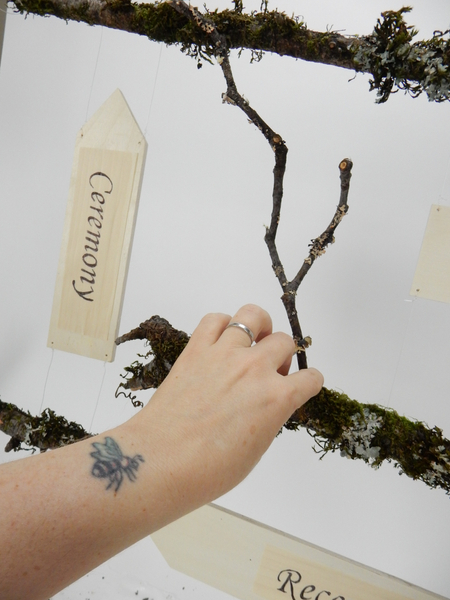 Start from the bottom and work your way up, connecting the pieces of wood and sticks. Glue in a few more sticks.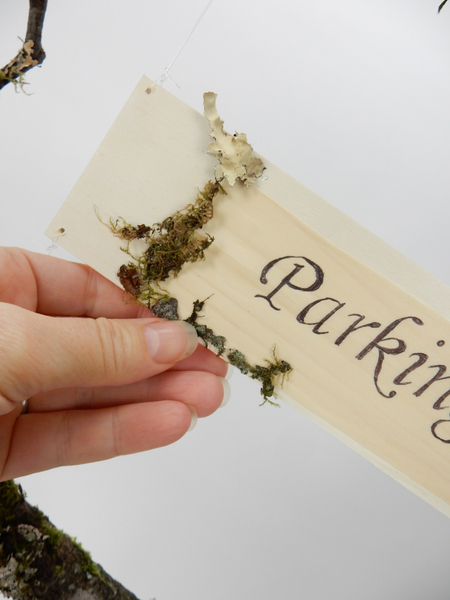 Glue extra bits of moss and bark to the wood to make it look natural.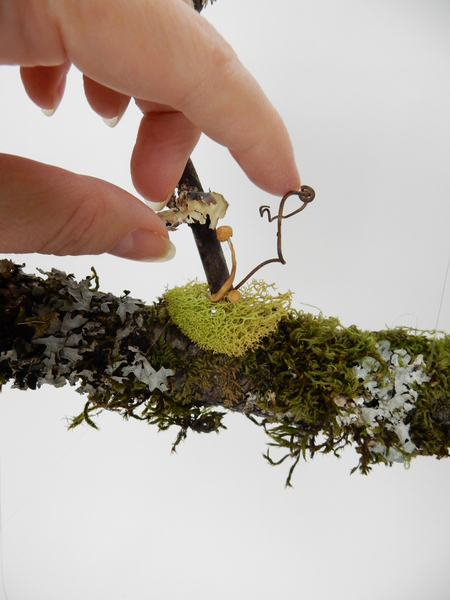 Glue in bits of reindeer moss, dried mushrooms and grape vine tendrils.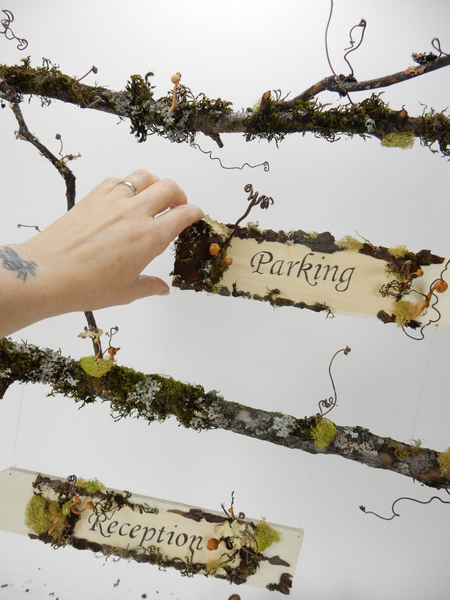 Keep adding elements while making sure the mobile remains balanced.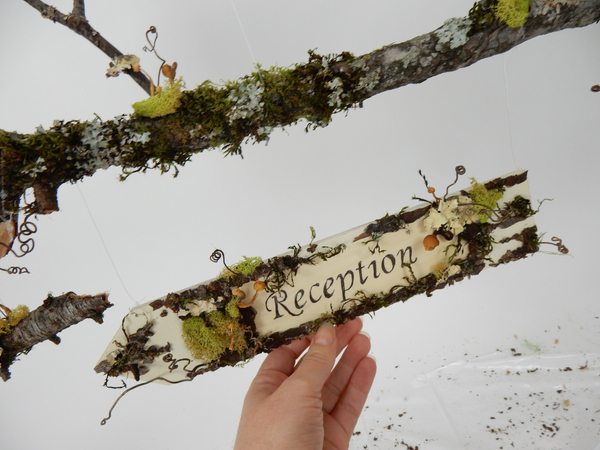 Make sure it is easy to read the arrow pieces.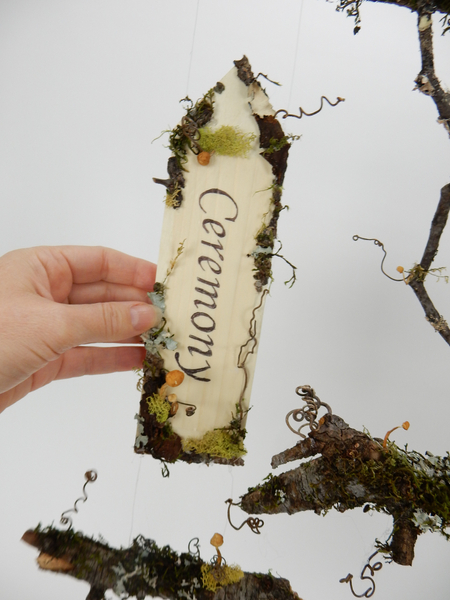 With each piece pointing in the right direction.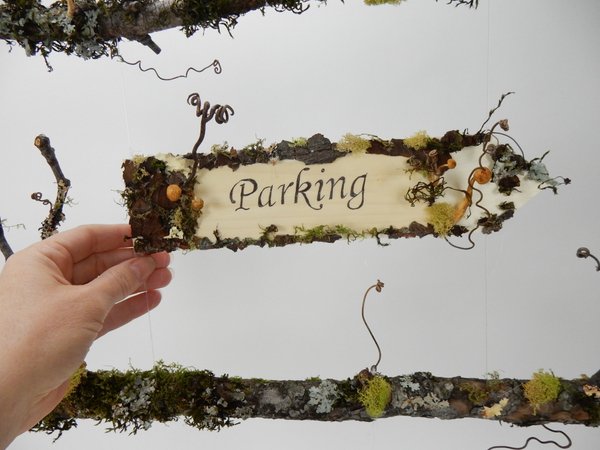 And the line hanging securely.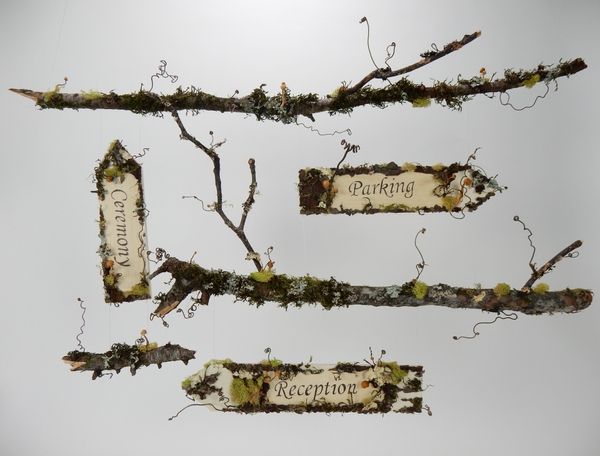 Your mobile is now ready for some fresh flowers. I used fern fiddleheads and Arum lilies.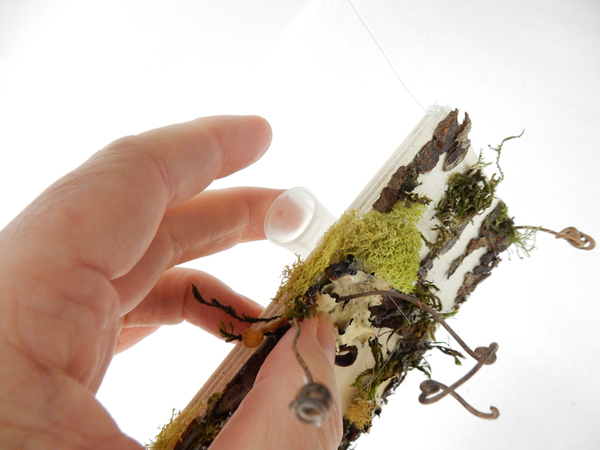 Glue in a few water filled tubes to keep the flowers hydrated and add the flowers
Sign up for my weekly newsletter
Every week I add a new design with related tutorials. Be sure to subscribe to receive an email notification with design inspiration.