My Creative Workbook
Christine de Beer - effortless floral craftsman
Use the pull tab of a can to keep your floral details in place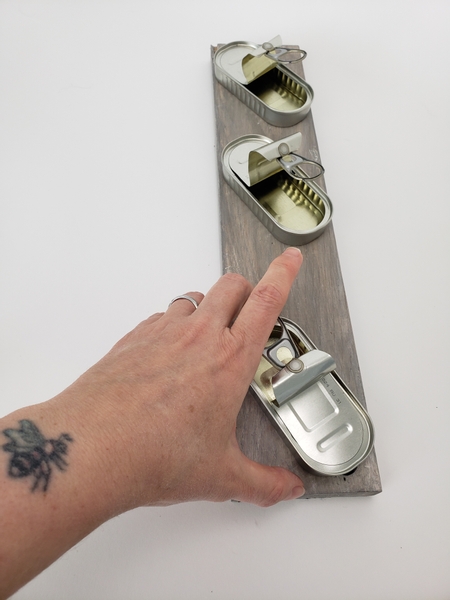 Bend over the lid of an anchovies can and fold the pull tab in into the opening
Make sure the cans won't leave any rust marks.

Book readers turn to page 142 of my book where we discuss using metal containers and how they react to flower food. For more information about my book: The Effortless Floral Craftsman
But to get you started I have also included a Tutorial to make sure you do not damage your display surface when designing with cans that might rust.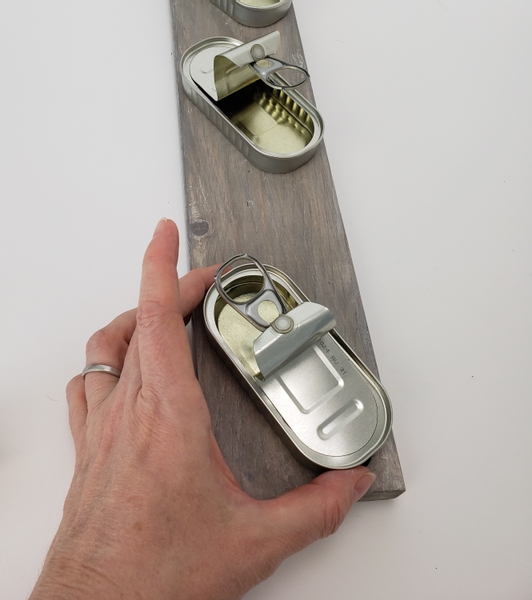 Design tip: bend the lid using a dowel as a guide so that you have neat curves then turn the tab to face towards the opening and adjust it to stand parallel with the bottom of the can.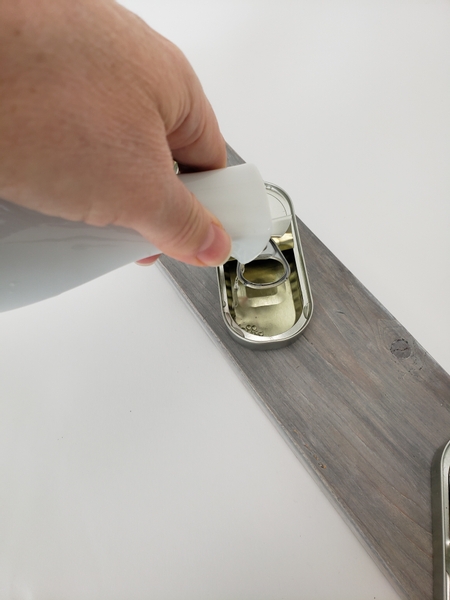 Fill the cans with water.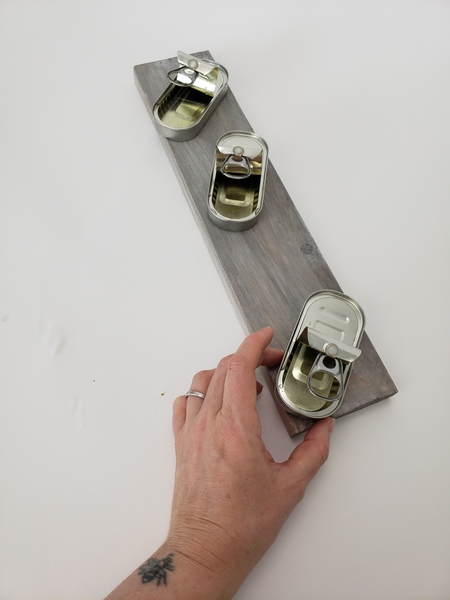 Arrange the cans on a display container. You can mix it up... like I did in the pictures above by facing the one can the other way. Or tone it down like I ended up doing for my design here. Do whatever suits your design style.
I placed my cans to face the same direction because I wanted to minimize the visual distraction. The more you try to add to something the more it looks like you are trying to camouflage it. I tell you more about this in this weeks tip email. If you are not yet signed up for my early Wednesday morning (Vancouver time) email that I send out the moment the new design is ready for you to view. You can sign up below the post. This is also a great way for us to keep in touch. If you have questions or a comment... or want to tell me about your effortless style formula reply to the email. Or say hi... I love hearing from you!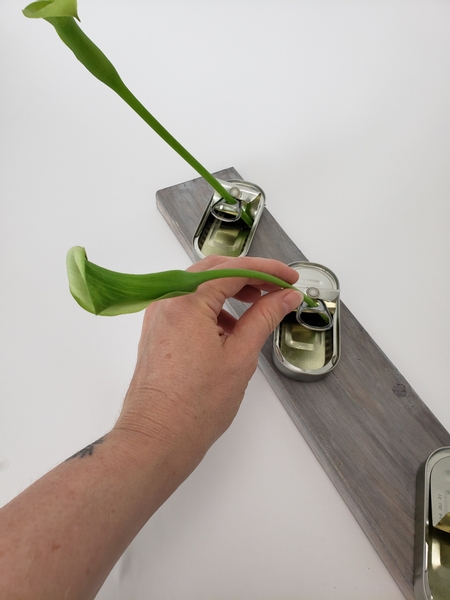 Slip in the heavier flower stems through the hole in the pull tab to stand firmly on the bottom of the can.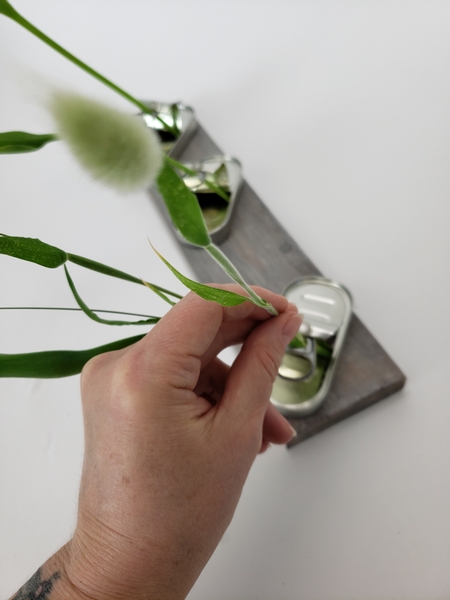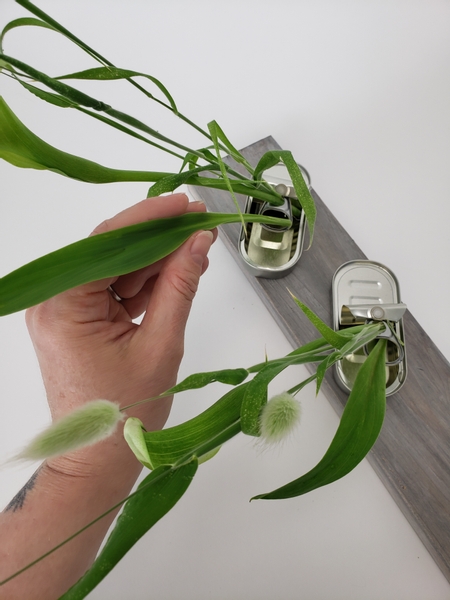 And finish the design with a few calla foliage...
And add a few dew drop crystals.
To see how I add the crystals so that I do not damage my delicate floral details see the Tutorial below.
Sign up for my weekly newsletter
Every week I add a new design with related tutorials. Be sure to subscribe to receive an email notification with design inspiration.